My little Halli is so busy, but I guess she isn't so little anymore. She is going to turn 2 in a couple of months, and she is into everything and is absolutely everywhere. She just can't sit still and nothing really grasps her attention. Usually her and I will play together all day long, or big brother Hayden is so sweet with her to keep her busy. Hayden started school this year so I don't always have him around as a helper, and there are sometimes I have to get things done. Alone. With no help from a curious toddler.
Thankfully, there is a certain someone she has fallen in love with recently. She is absolutely in love with Doc McStuffins. She loves everything about her, and Doc's show. She loves the opening song, she loves the hippo nurse who is also named Hallie, and she loves the silly snowman. I love listening to her try to sing "Time For Your Check Up." Her very favorite is Doc's friend the very soft and cuddly Lambie. I also love Lambie because whenever Lambie gives someone one of her famous hugs Halli also gives me a hug.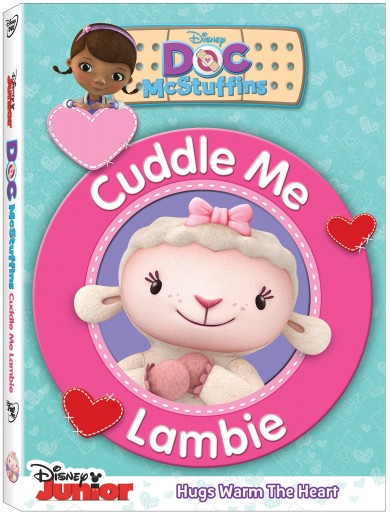 Doc has a new movie out featuring or good friend Lambie. "Cuddle me Lambie" is such a sweet movie and Halli has been obsessed with it. It also includes 5 episodes that are perfect for Valentines day and are all about giving a little extra love. The episodes included are:
My Huggy Valentine/Dusty Bear
Awesome Guy's Awesome Arm/Lamb In A Jam
Kirby and The King/Bubble Monkey, Blow Your Nose
A Day Without Cuddlefest/Collide-o-scope
Mirror, Mirror On My Penguin/Hide and Eek!
No one gives better cuddles than Doc's warm and fuzzy best friend! She's a princess and a ballerina, and she's always there for toys that need an extra helping of tender loving care. Just say three little words: "Cuddle Me Lambie."

Join Doc and the whole gang as they laugh, play and have a ball fixing boo-boos and discovering great ways to stay happy and healthy. Celebrate the power of true friendship as new, sparkly heart toy Val shows Lambie there's plenty of love to go around. Meet Donny and Alma's monster creation Charlie – who turns out to be very sweet and not scary after all. Then, see how Lambie gets out of a super-sticky jam! Bursting with five song-filled episodes and cuddles galore, this "hug-stravaganza" is magical fun your little one will adore!
I love that there are several episodes in one movie. Then I can have just a quick break to get ready, prep dinner, or finish some laundry. She can watch an episode start to finish and we can enjoy the rest another day.The DVD comes with FREE Lambie hair clips!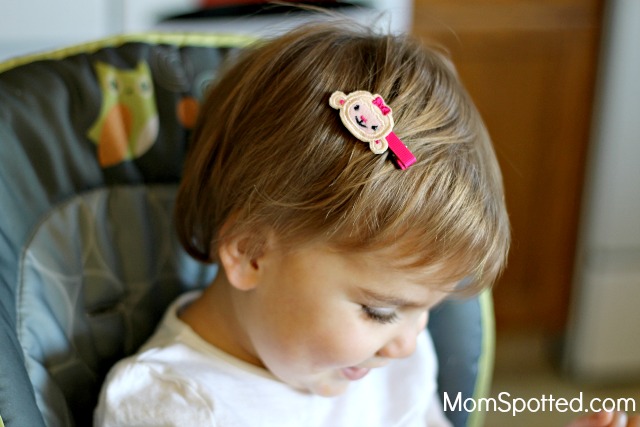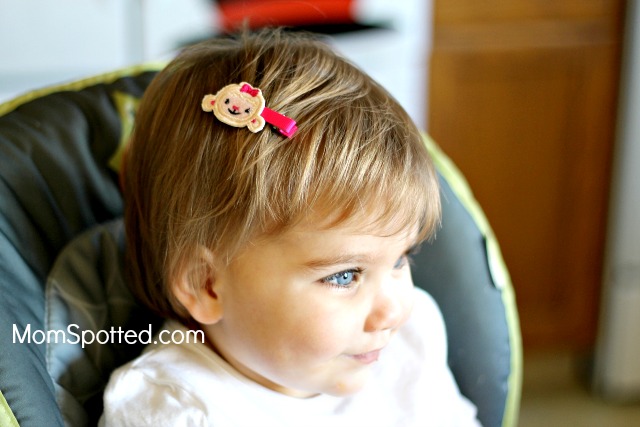 Halli also loves to dance and sing. She is singing a song sweetly to herself most of the day. It melts my heart. Halli loves all the songs Doc and her friends sing. She hums or sings along and twirls about the room. Little girls are the best.
Hayden is 6 and will also watch "Cuddle Me Lambie" every now and. He thinks Stuffy the blue dragon is hilarious! He won't openly admit it but I think he secretly likes all the cuddles and songs too.
"Cuddle Me Lambie," is a darling movie that all your kids would love. Halli loves dancing around to all the sweet songs Doc, Lambie, and all the other toy friends sing. "Cuddle Me Lambie," is the perfect gift for your own little loves! You can find it at Amazon, Target, and Walmart.
Right now one (1) Mom Spotted readers has the opportunity to win ONE (1) Disney's Doc McStuffins: Cuddle Me Lambie DVD!
To enter use the Rafflecopter form below. Good Luck!
Contest ends 03.02.15 at 11:59pm. For Official Giveaway Rules click here. U.S. Residents Only.