If you follow me on my social channels like Instagram & Facebook you've been hearing me talk about sensory boxes a lot and I'll be going to more of it later about the boxes themselves but one of the fun things about them is we can change the base out and give them a whole new look so easily and for cheap.
I wanted his sensory tub to more colorful and decided it was time to try to make some rainbow rice.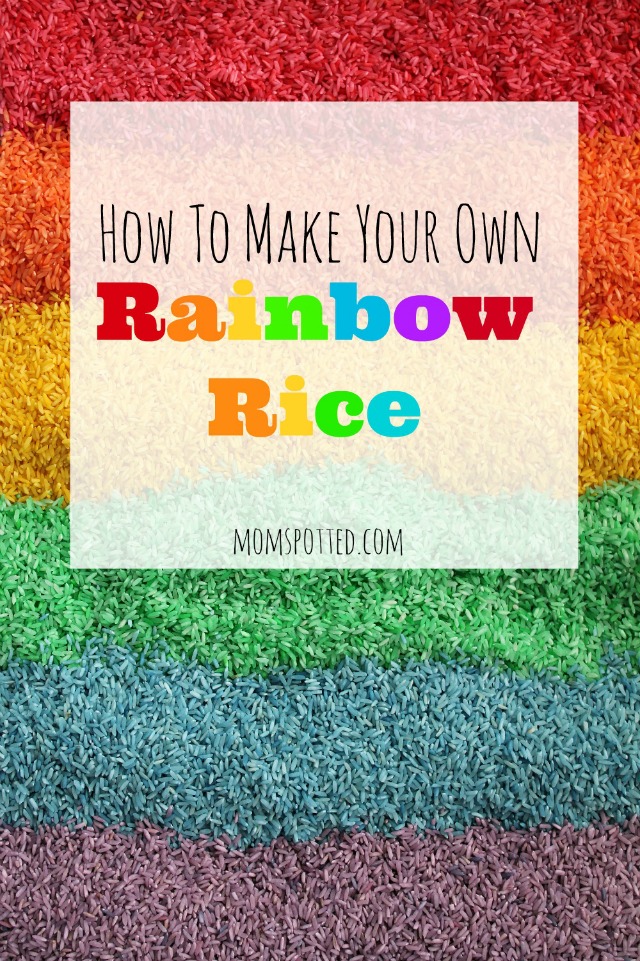 To get started you'll need a lot of white rice. I found some 5 pound bags for sale for $5 at my local grocery store. I'm sure I could have even found it cheaper had I looked around. I bought two 5 pounds bags for this.
Ingredients Needed:
white vinegar (3 tablespoons per color)
white rice (5 cups per bag)
gallon zip bags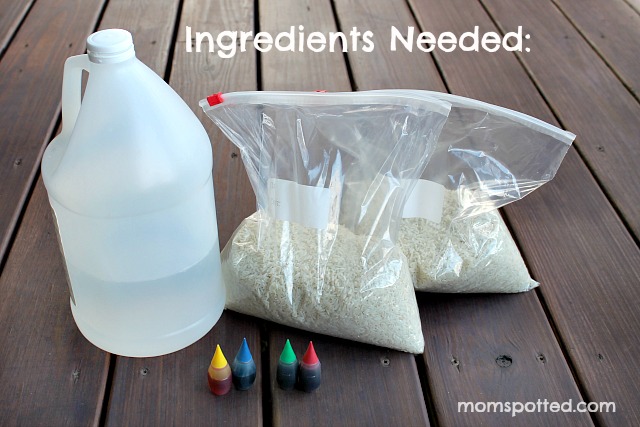 To break it down before you get started you will want to use as many gallon bags as you want colors. I used 6 bags because I made 6 colors. Then place 5 cups of white rice into each bag.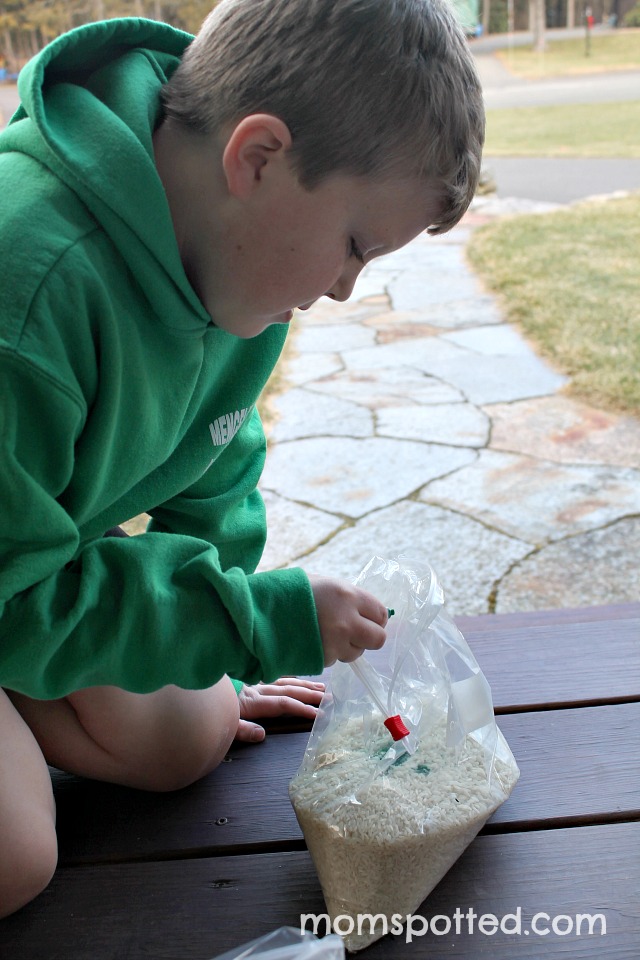 Going one color at a time take a bag of white rice and add in the white vinegar and then pick your color and add in 40-45 drops. Roll bag to get all the air out and zip bag closed. Then knead rice and mix all the pieces to make sure they get color to them. Make sure to poke in the corners and move the bag all around. Don't miss any areas.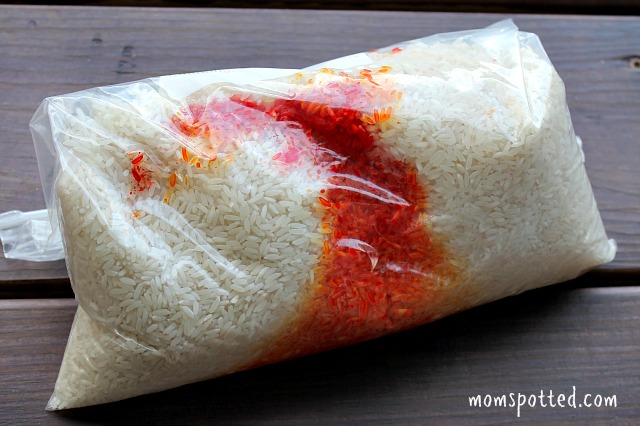 When it's completely mixed together open the bags bag up and prop them open like in the picture below. Let them air out to dry. After an hour close them back up and give them a good shake. They stick together slightly in the drying process but shake out easily. I actually left our bags open like this out on our front porch and left them there over night to air out and get rid of the vinegar smell.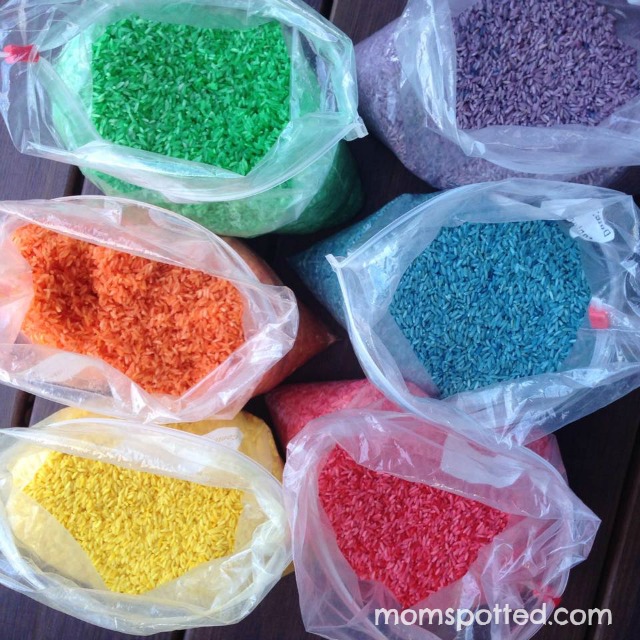 If you are making a rainbow tub like me I found the bags useful in lining the amounts up. All the bags lined up perfectly across.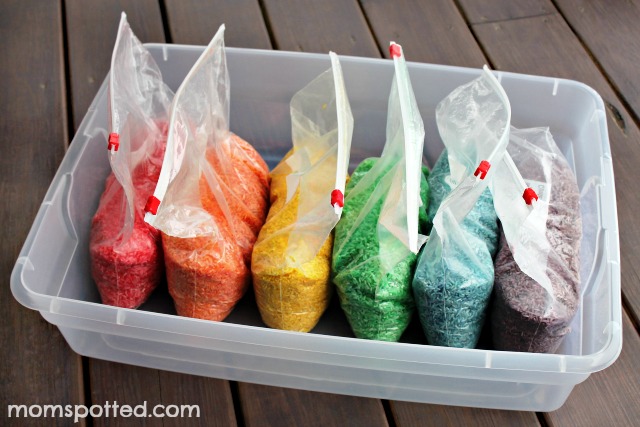 Then I took each color out one by one and used the space the bag was in as a guide to place my line. I only used about half of each color for this tub so I still have lots left over for other projects too. Plus, they are easy to store since I just keep them in the bags I made them in. It won't go bad.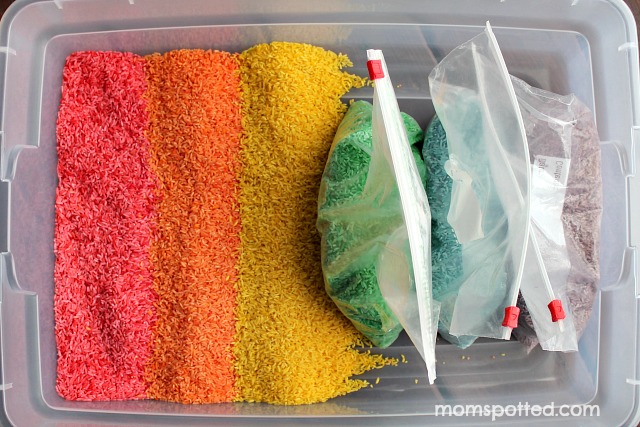 Once you have them lined up it will look bright and colorful like this: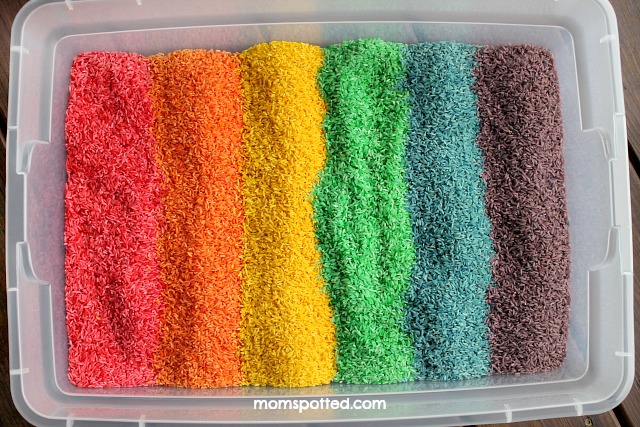 Then to make it a fun sensory tub just add things that will be fun. I added in some colorful measuring cups. I don't think they make the ones I have here anymore but I like colorful measuring cups because they add to the theme. These big buttons have been fun for Sawyer to dig out of all our tubs do far so I made sure to add some of those in too.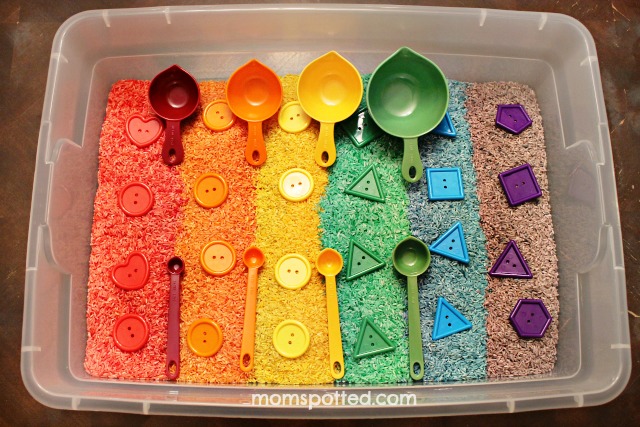 Of course once your child gets their hands on the tub it won't stay in those pretty lines for long!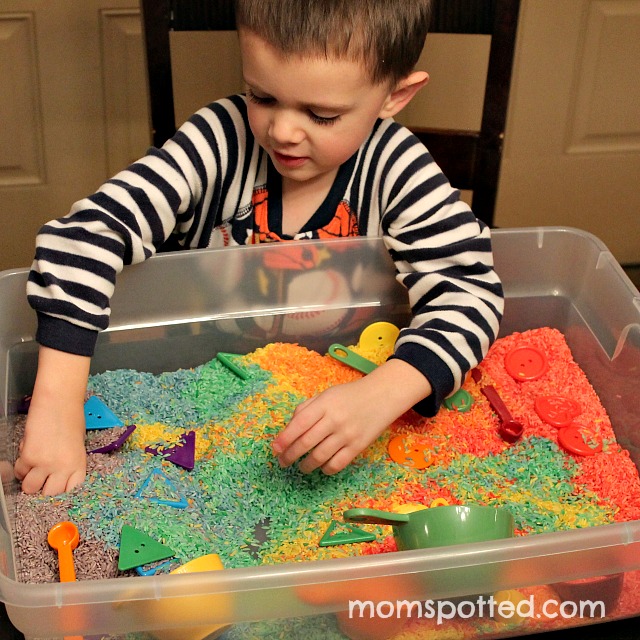 I'll be bringing you a lot more about our sensory boxes! They have been loads of fun and they provide so many hours of play! My eight year old actually finds this as fun as my two year old does! Sensory boxes are fun for toddlers but they also provide children with autism a fun way to explore their environment with texture and play.
For more fun craft ideas make sure to follow our Fun Crafts with Mom Pinterest Board! You can also check out all my other great Sensory Play Ideas here.
Follow Jennifer MomSpotted's board Fun Crafts With Mom on Pinterest.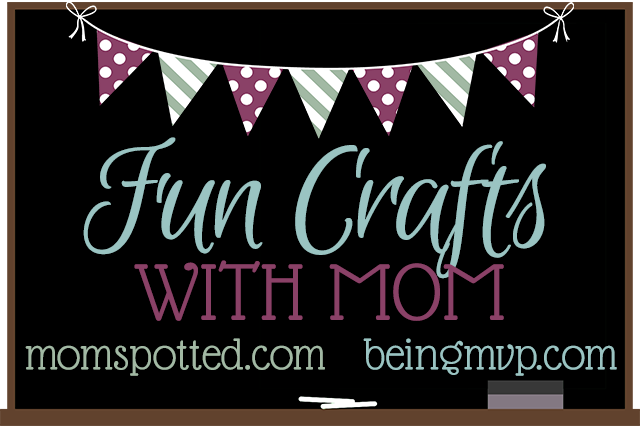 Every Monday we want you to come and link up your latest craft you made with your kids and share here! Now head on over and check out Being MVP's Handmade Valentine's Pom Pom Bouquet.