I think I have already  mentioned that I have a pretty bad addiction to children's books. My addiction to children's Christmas books is even worse! I have a HUGE stack of them. There is probably enough books now that I could read one a night to my kids without having to re-read any. I just love books, and my kids love them so I keep collecting. Christmas books are part of our Christmas traditions. I love pulling those special books out this time of year, and reading them over and over to my kids.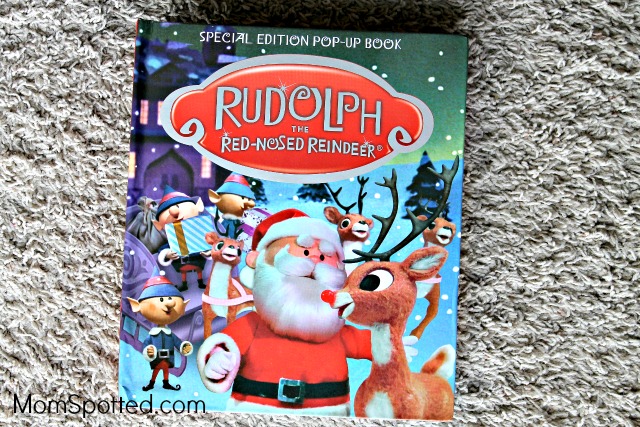 I was so excited to add a wonderful and fun classic to our collection! Rudolph the Red-Nosed Reindeer 50th Anniversary Pop-Up Edition came out this November.
Silver Dolphin brings new life to the animated Christmas classic Rudolph the Red-Nosed Reindeer® with a pop-up book perfectly timed for the holiday season and the 50th anniversary of the famous holiday television special. First aired in 1964, the stop motion animation follows the adventures of Rudolph as he travels to the North Pole and the Island of Misfit Toys, meeting an unforgettable cast of characters. From Yukon Cornelius with his signature red beard and the kind-hearted doe Clarice to Hermey the beloved elf and aspiring dentist, the beautifully illustrated book revives everyone's favorite characters in six large-scale pop-ups created using actual images from the original television special.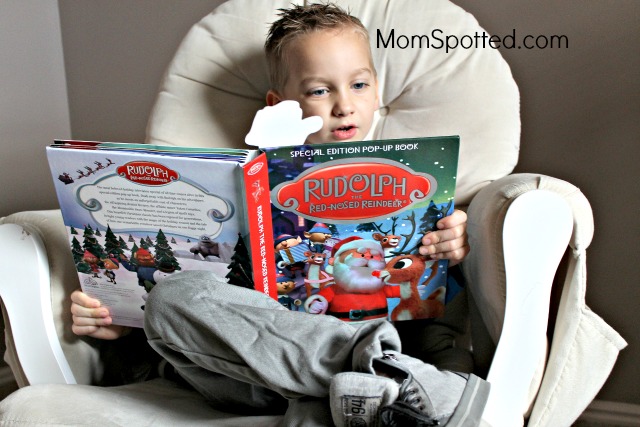 Hayden was already familiar with the story of Rudolph and the animated movie. He was so excited to read this book! The pictures are amazing and look just like the characters from the movie.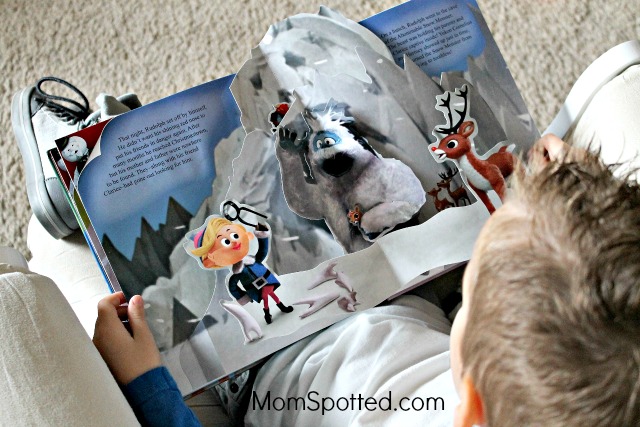 I was so nostalgic looking through it. There is so much detail in all the little parts and pieces that pop up. Rudolph really flies as he joins in the reindeer games, and when he guides Santa's sleigh one foggy Christmas Eve.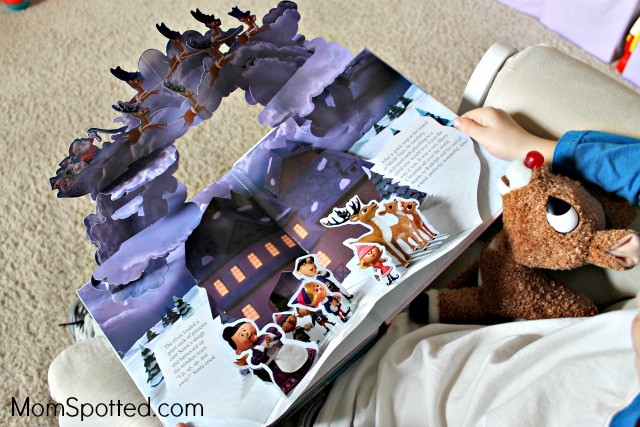 My kids are both obsessed with this classic book. I keep it up high and out of the way because I don't want Halli to tear through it. A few pages are a little difficult to close even for Hayden.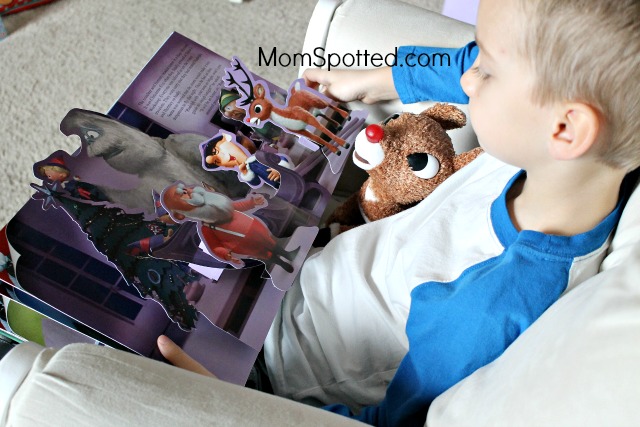 This book is such a wonderful keepsake I want to use every year for lots of Christmas' to come. Add this book to your Christmas traditions and let your entire family enjoy it. Right now you can find Rudolph the Red-Nosed Reindeer Pop-Up Book
 through our affiliate Amazon!