My kids keep complaining that dinner is boring and I don't mix it up enough. I thought I'd try to take some of our favorites and mix them up with some of their favorites and see what I could come up with. Chicken Parm is a big favorite here and so are chicken nuggets so I thought maybe if I could combine them and make a Chicken Nugget Parmesan somehow it would be a big hit. Guess what? It was!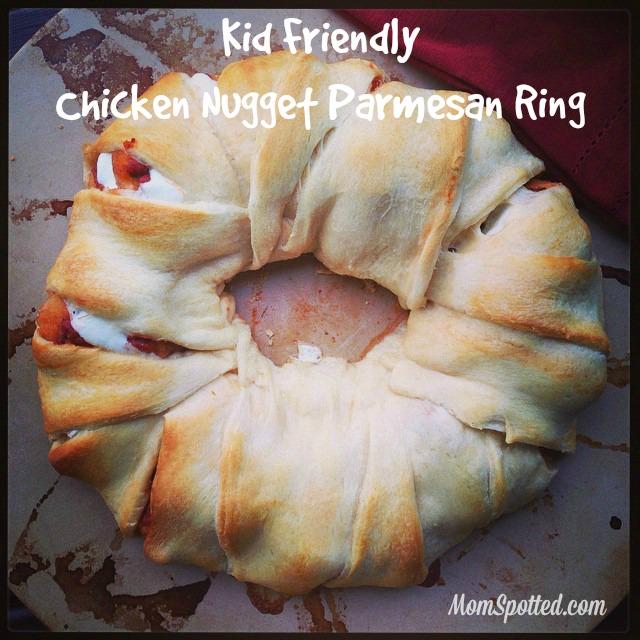 There weren't too many ingredients involved in making it. I used stuff I usually have on hand:
2 packages of crescent rolls
mozzarella cheese
package of chicken nuggets (not frozen ones)
Mezzetta Pasta Sauce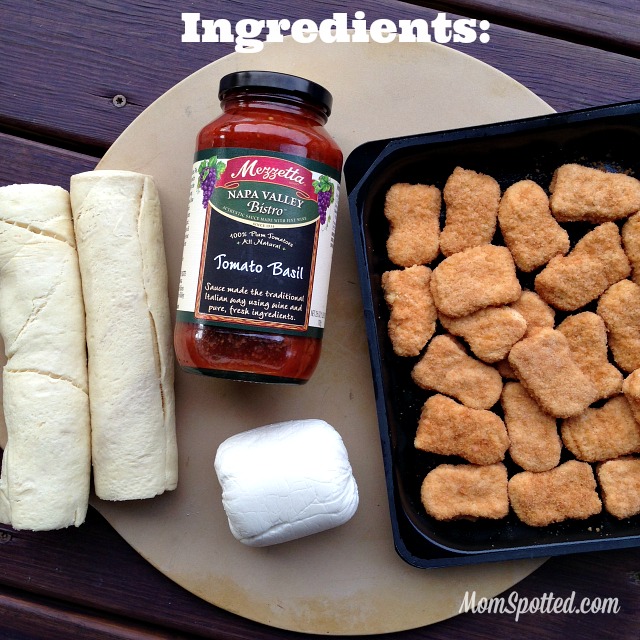 Preheat oven to 375. Lay out your dough try to keep the square sections together instead of making it all triangles. Lie out 4 pieces making a plus sign and then do the same over those 4 pieces with the second package so it looks like the below image. Then place a single layer of chicken nuggets out and use a small spoon to place pasta sauce over each one. Try not to use a lot. Then slice your mozzarella as thin as possible (or use shredded if easier) and layer over the nuggets and sauce.


Repeat if you have any left over ingredients. Mine here is two levels.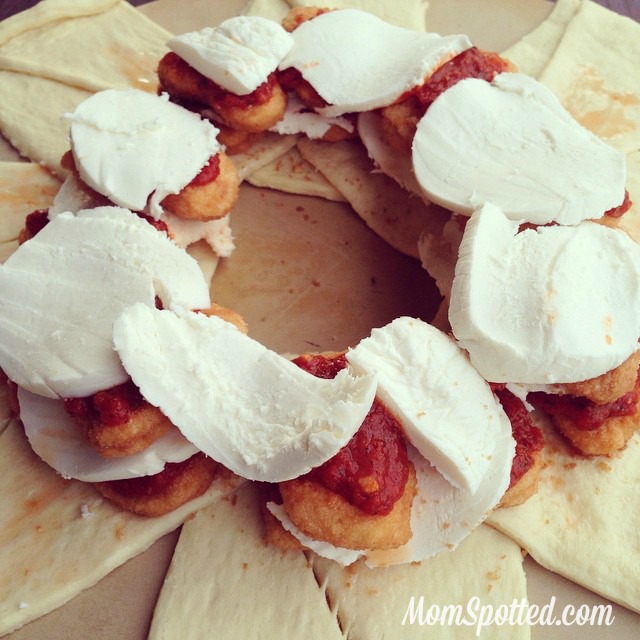 To close your ring you want to take the top 4 pieces of the dough and fold them over the food. Press the ends back into the dough on the other side.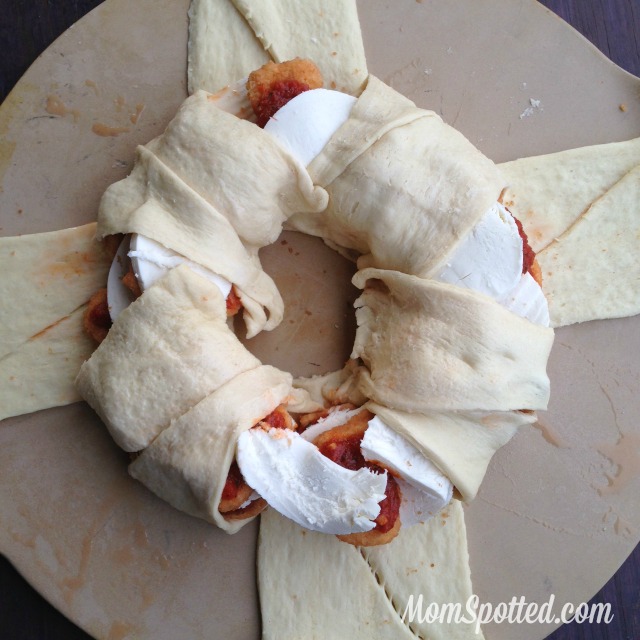 Repeat with the remainder or the dough. Firmly press in the ends so they stay closed. Try to even out your dough in case one section took more than others so it will bake evenly.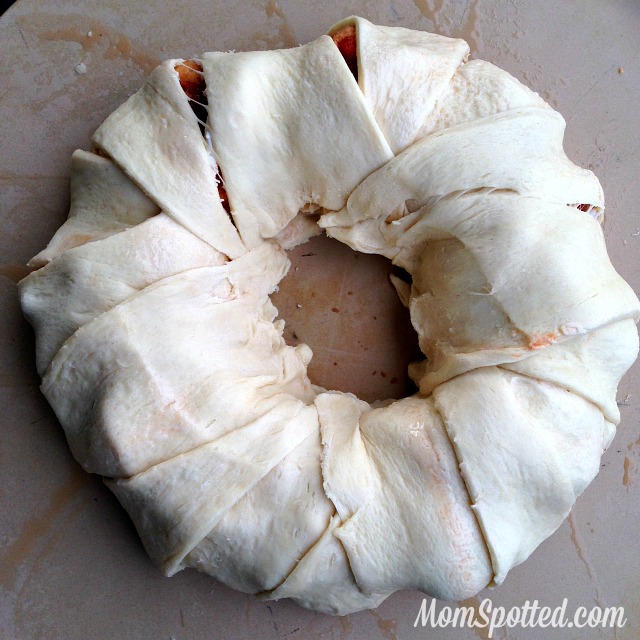 Bake at 375 for 20-25 minutes. Half way through check on it. There may be some liquid from the sauce pooling in the center. Take a paper towel and use it to suck up the juices to let it bake properly. If you used too much sauce you might need to do this several times. Just make sure to keep the dough dry so it can bake. If you find that you are struggling to evenly bake, half way though place tin foil over the ring and cut out the center. When you take it out it should look like this.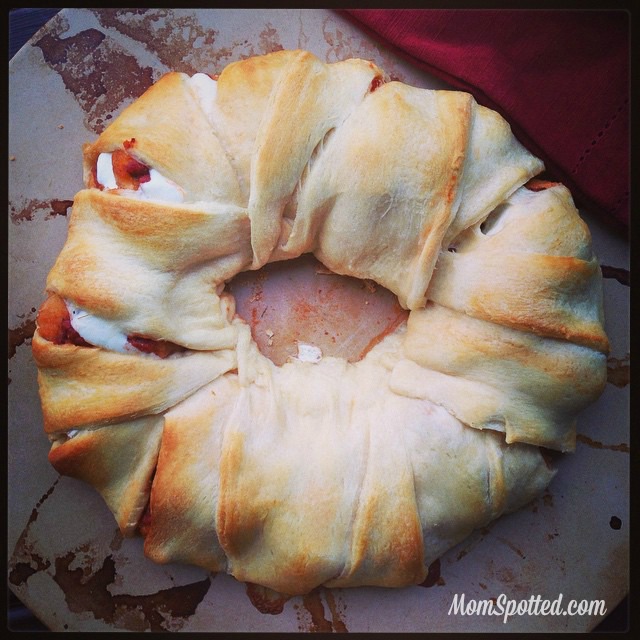 Slice and serve with a good spoonful of sauce over the top. Your kid will then begin to sing praises. Mine did.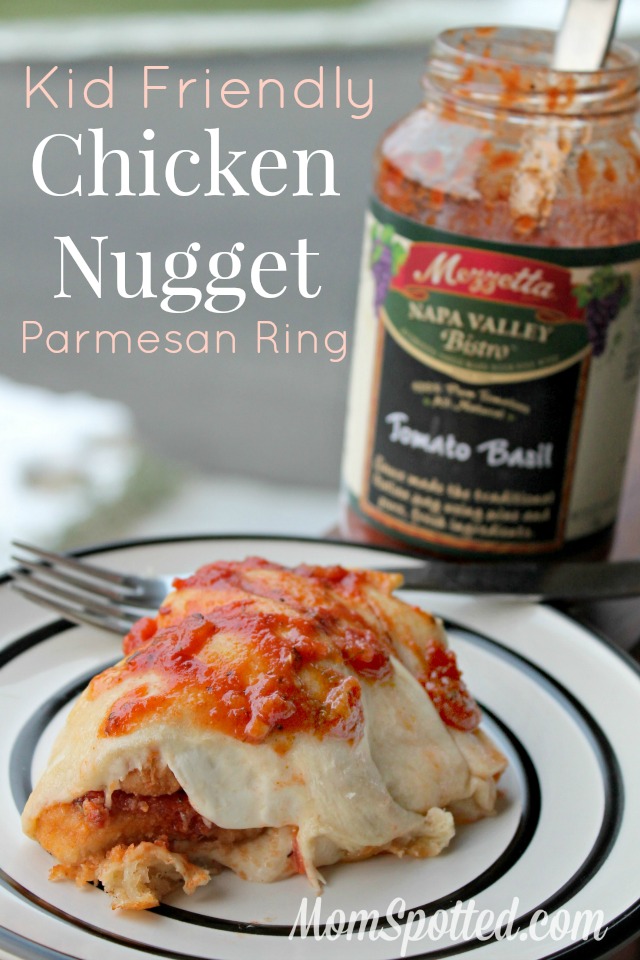 Mezzetta is the perfect ingredient to update and elevate your favorite dishes. It's so easy to cook with Mezzetta ingredients so this holiday season make sure to pick up your favorites for all your favorite holiday dishes!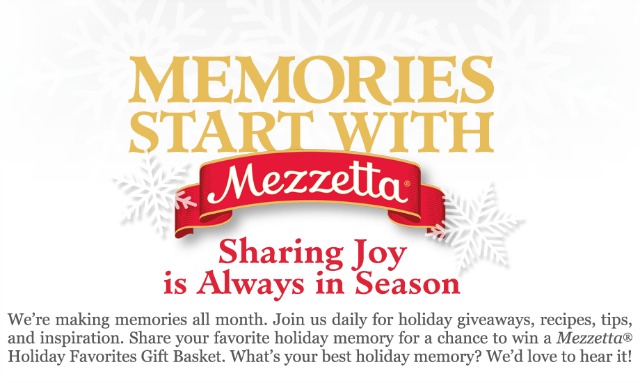 Right now Mezzetta Foods is running a great promotion where they are giving away an awesome gift basket filled with their branded goodies every day! To enter is easy!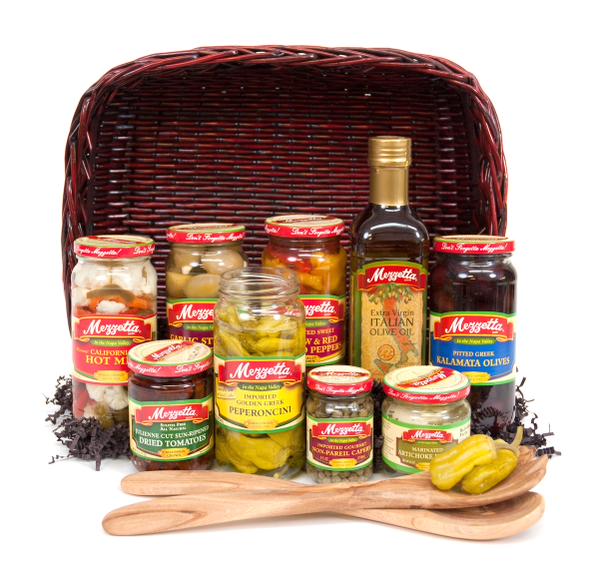 After you enter the daily giveaway don't forget to grab your coupon good towards any Mezzetta food products! Mezzetta is sold at most retailers but for a full list make sure to check out their products page too!