Every December I have a whole list of crafts I want the kids to help me make. Some of them even end up as gifts for family members. Gavin really enjoys any kind of drawing and when I found some cheap flower pots at IKEA last month I knew immediately that they would be great for Gavin to decorate and give to his grandparents who like to cook with fresh herbs but can't with our gardens currently under snow. I also knew it would be the perfect for the Elmer's Painters® Paint Markers I had received and teamed up with for this post.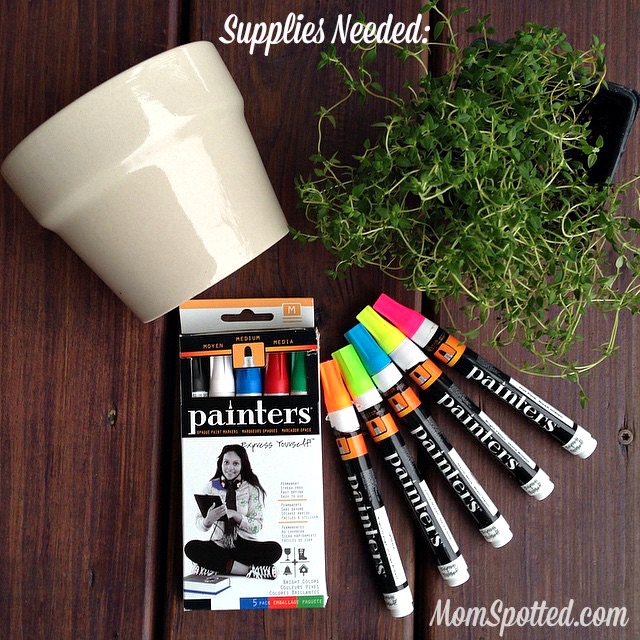 To make this you'll need:
Elmer's Painters® Paint Markers
Thyme Herb Plant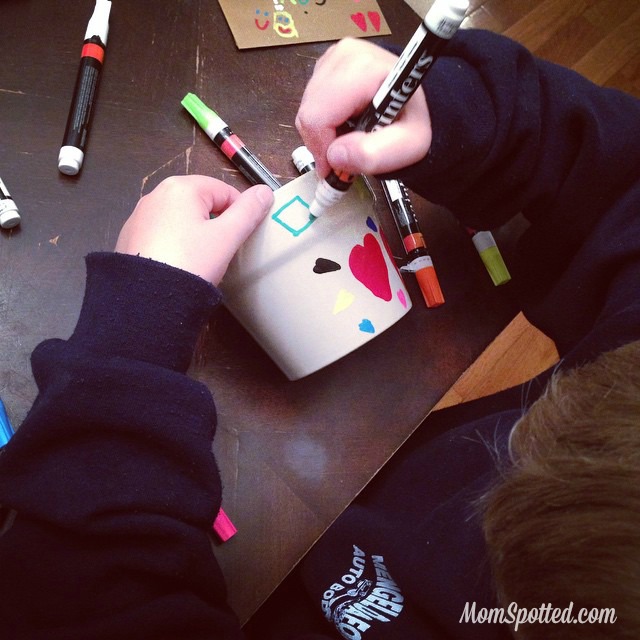 Gavin thought this was so much fun! The Elmer's Painters® Paint Markers were super easy and made it so we had no mess. I do recommend opening all the markers and pumping the paint down on all the colors first so it's easier for your child to move along as they color. Once the markers are prepped they are just as easy to use as any other marker.
Painting is easy and mess-free with Painters®! These colorful opaque acrylic paint markers are perfect for decorating, drawing and personalizing almost any surface. To activate just shake, push down the nib and the paint flows smoothly. Use on wood, plastic, clay, ceramic, glass, metal, foam board, fabric, terracotta and more! Painters make any painting project easy! Great for indoor or outdoor applications. Permanent & Streak-Free. Non-Toxic & Acid Free. Medium Tip 5 pack Neon Brights includes: Hot Pink, Bright Orange, Bright Yellow, Lime Green and Neon Blue.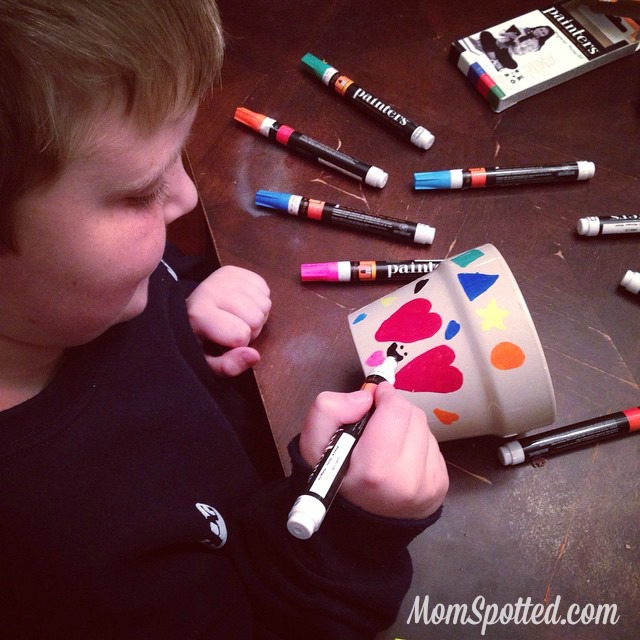 What I really liked about using the markers over actual painting is the lack of mess and clean up this project had. There was no water cup, no paper towels and even when he colored in shapes and used more paint it never dripped. I was worried it would start to run as it held the flower pot at different angles but it never did. It was somewhat dry within minutes but to make sure leave out to dry over night.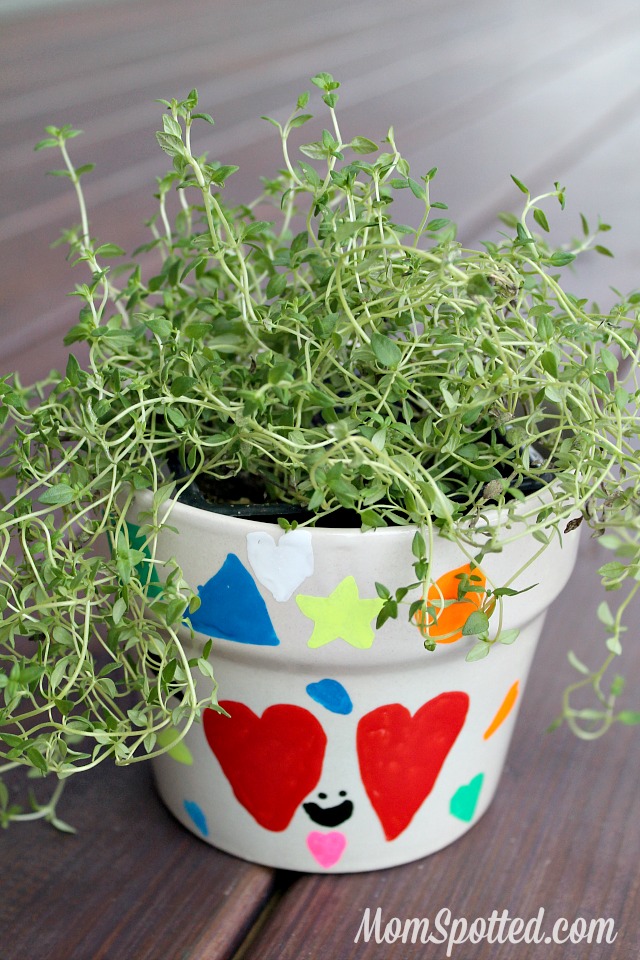 The next day I used two markers to write the phrase "I love spending THYME with you" on the opposite side and then slipped in a thyme herb plant I had bought at the grocery store but if you have time you could even plant one and have another special project with your child.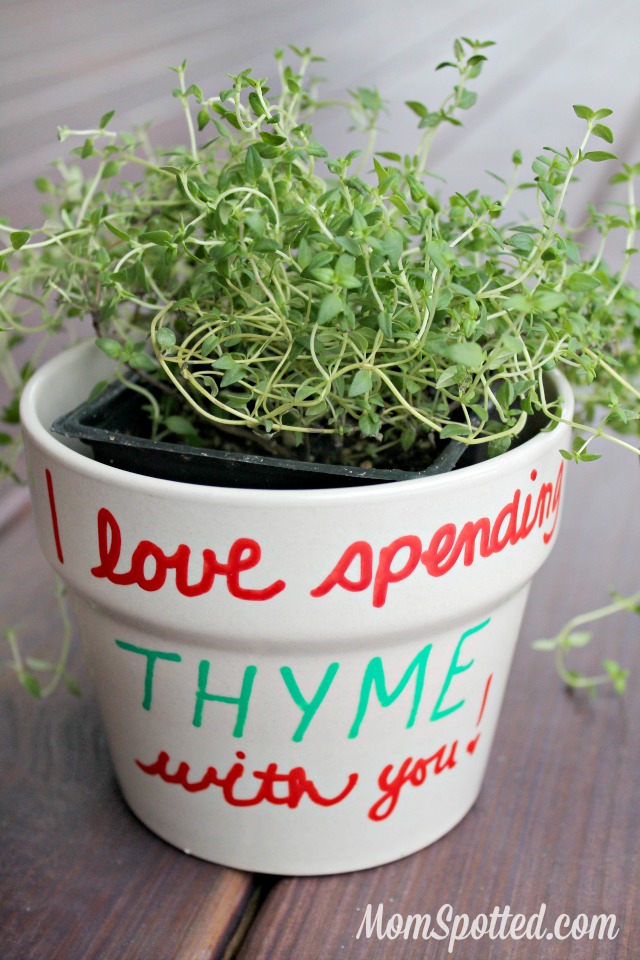 I love how this personalized pot turned out and I know his grandmother is going to LOVE it! Hopefully, she doesn't see this post before we have the opportunity to give it to her!
Do your kids like to give gifts they made to their grandparents?
This post is sponsored by Elmer's but all opinions and ideas were my own.