It's December! We got our Christmas tree yesterday and I've hung the stockings on the mantle too. I love decorating my home and the warm feeling all the lights give when it's dark out. Since I live up in Western Massachusetts it's already getting dark here around 3:30-4:00 pm. The kids and I are bored and looking for fun stuff to do indoors and one of my favorite Christmas activities is making handmade ornaments.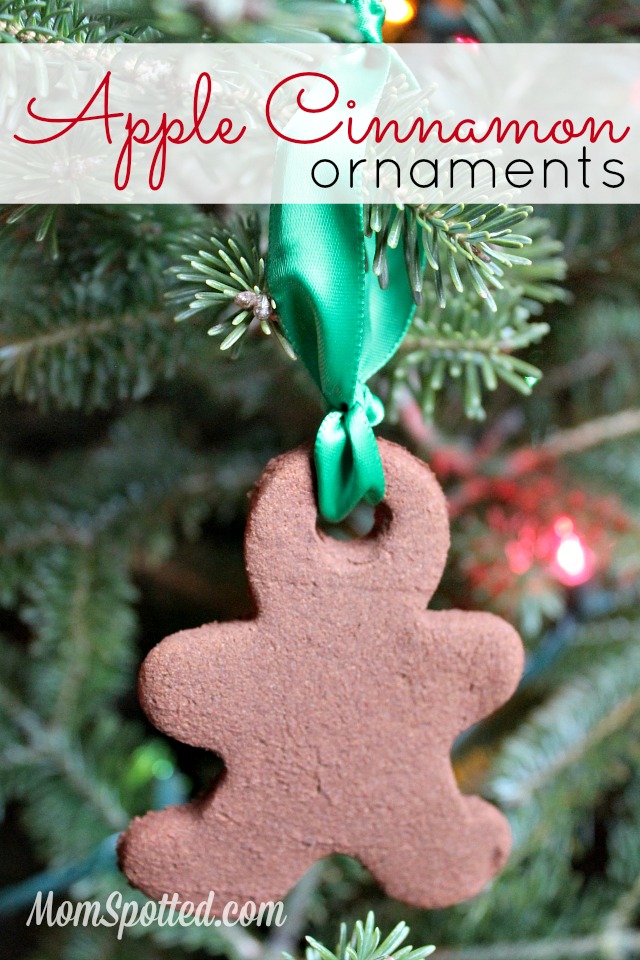 We make different kinds each year and one I've always wanted to do was Cinnamon ornaments. There are all different kinds of recipes out there but in the end we found that we liked exactly how ours came out so I'd definitely recommend this combo. Preheat oven to 200 degrees.
2 1/4 cup cinnamon
2 cups plain applesauce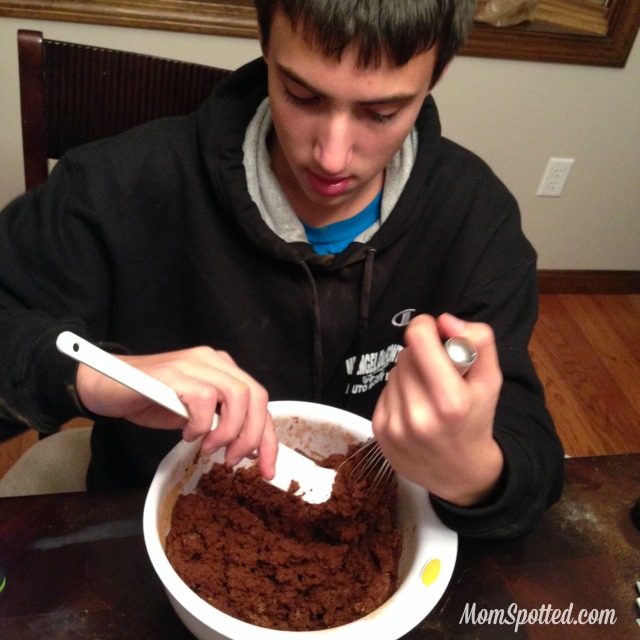 Combine it in a bowl until it becomes paste-like. My oldest son started with a whisk and it stayed crumbly. I slid on a pair of gloves and got my hands in there and it quickly became the consistency I needed with just a minute of kneading. I highly recommend the use of gloves.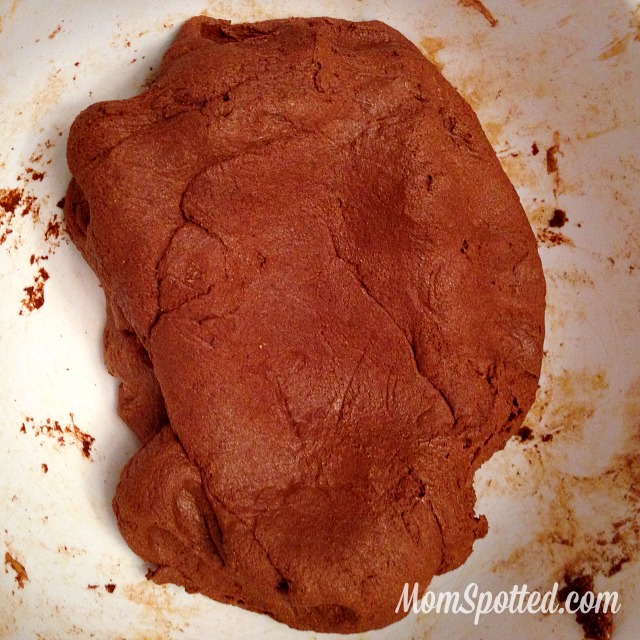 Transfer to cookie sheets and roll out. Use cookie cutters for shapes. Do it directly on the pan and then peel away the waste.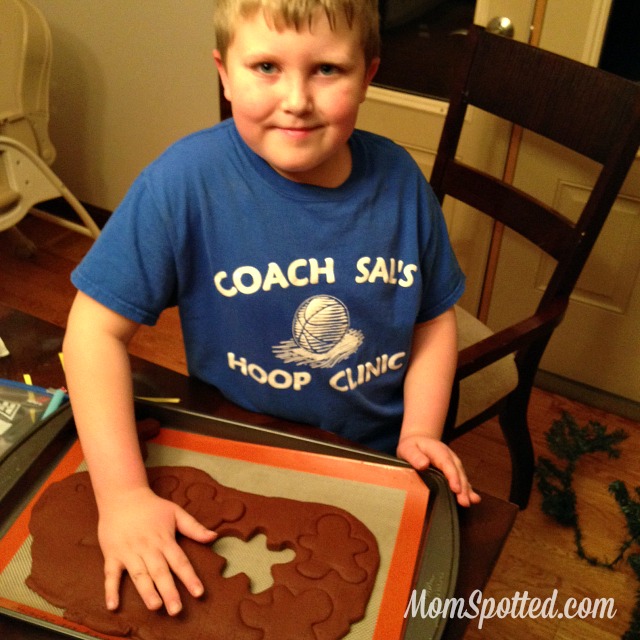 Use as much of the pan as possible. you should be able to pick them up and adjust them if you are careful.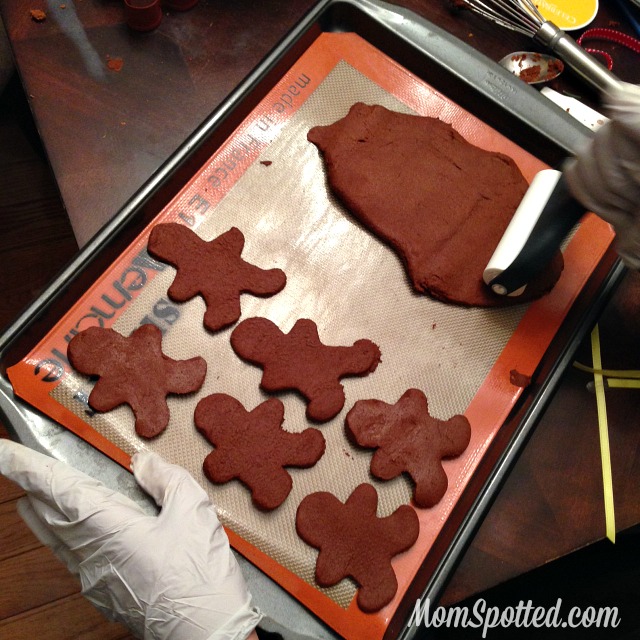 Once they are laid out use a milkshake straw to make circles to thread your ribbon through. I have a package of these and they come in handy often. I saw them once on a grocery store end cap and couldn't find them again but Amazon has tons of them.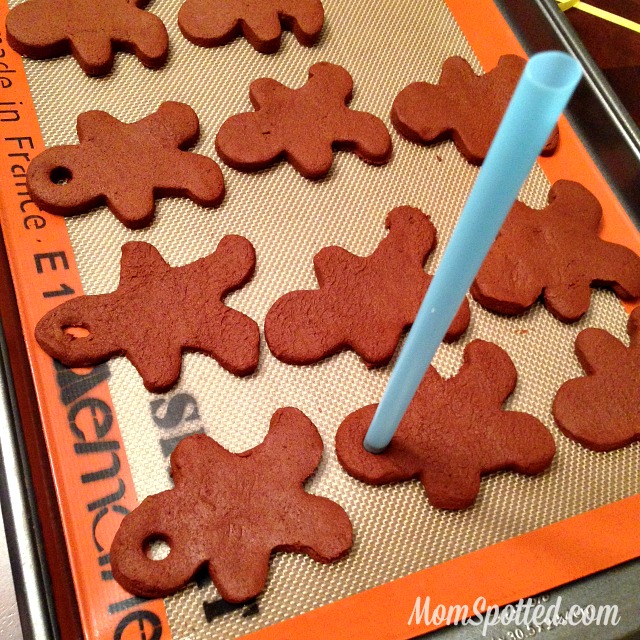 Then place them in the oven for 2-3 hours. Then leave out on a cookie rack over night to cool. We are big Mickey fans here so we used our Mickey Mouse Cookie Cutter and then a gingerbread man one for the others so we can also use them as gift tags and give them as gifts.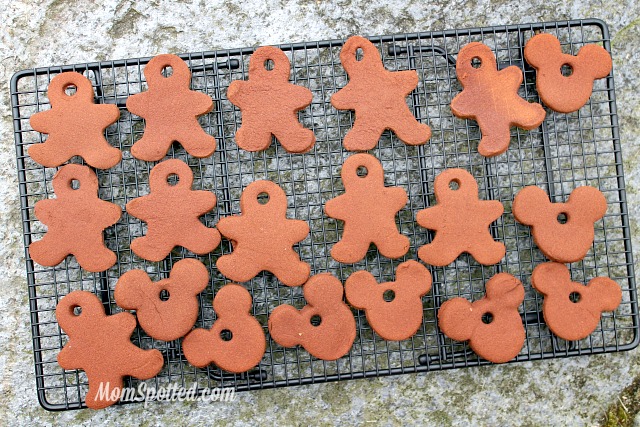 We used a thicker satin ribbon to tie through. To get the same knot send both ends in through the center towards the front from behind. Then loop them under and pull. Don't pull super hard or you might break the ornament. To get the knot above in the first photo thread one side in and double knot right above the ornament. Then for both knot again a few inches up and snip the ribbon just above it at an angle.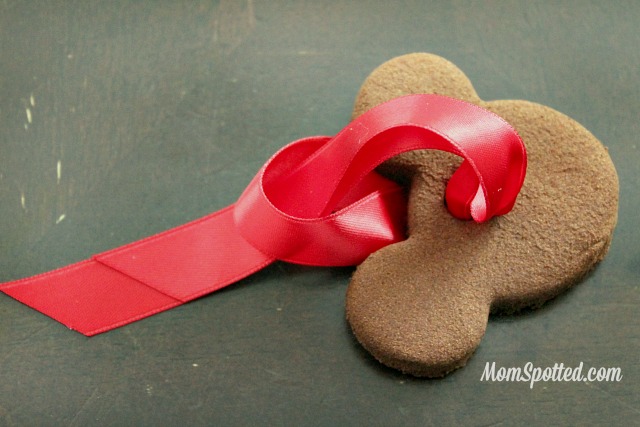 They look so cute on the tree and they smell SO good! Everyone will love making them and giving them away!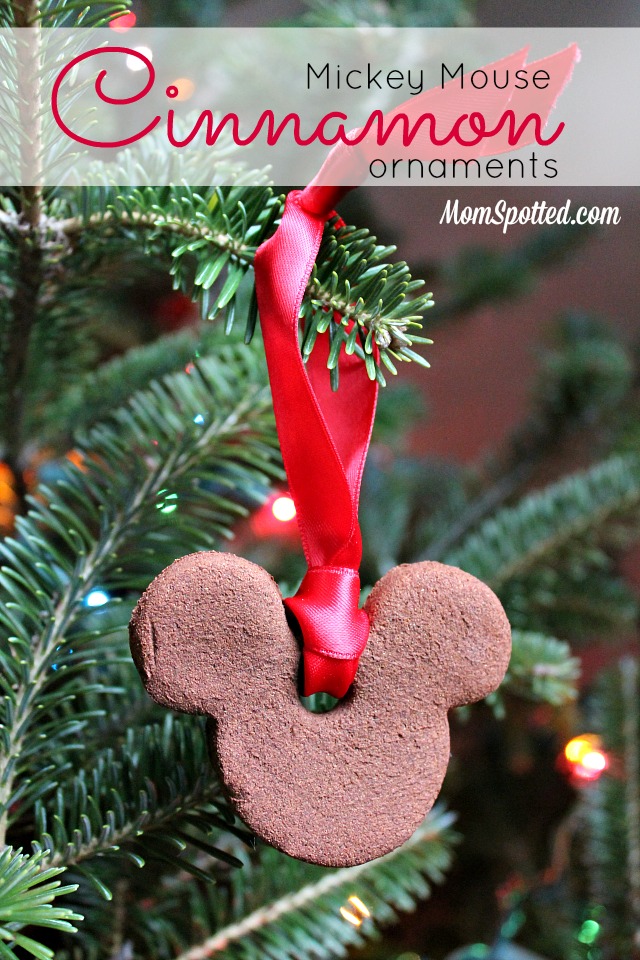 Do you love to make ornaments with your kids?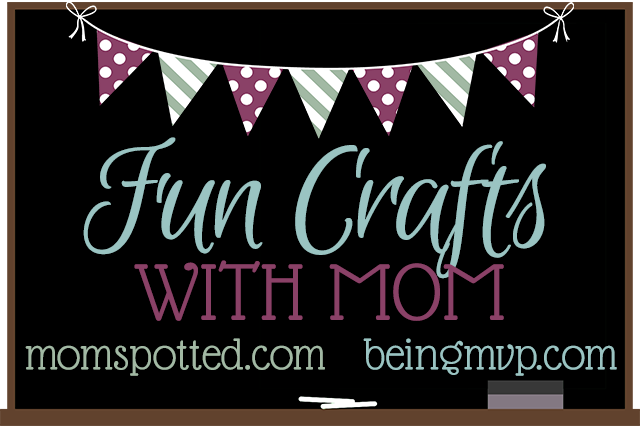 Every Monday we want you to come and link up your latest craft you made with your kids and share here! Now head on over and check out Being MVP's awesome DIY Frozen Bubble Necklace.
Mister Linky's Magical Widgets — Thumb-Linky widget will appear right here!
This preview will disappear when the widget is displayed on your site.
If this widget does not appear,
click here
to display it.
What shapes do you plan on making if you make Apple Cinnamon ornaments?