One of my favorite things to do during the holidays is bake. I love all the delicious holiday treats. They make my house smell delicious, and whenever I bake everyone seems to gather in the kitchen. I love the family time that I get when I am baking. I especially love it when my kids help me. It is so fun making memories in the kitchen with them. Hayden is 6, and is getting to be quite the good little baker. He already knows a lot of the different kitchen tool names, different baking measurements, and baking terms. One day I know his wife will thank me for teaching him how to bake.
Betty Crocker is always around in my kitchen. Betty Crocker always has yummy recipes, and products that help my kitchen be even sweeter. Especially when I am cooking with my kids Betty Crocker helps the baking be simple and also fun. This holiday baking season make sure you head over to Betty Crocker's Kids' Christmas Cookie Corner. There are lots of great recipes that would make the perfect cookies to take to Christmas parties, share with friends, or to leave out for Santa! There are also videos of the Top 10 Christmas cookies to give you extra tips.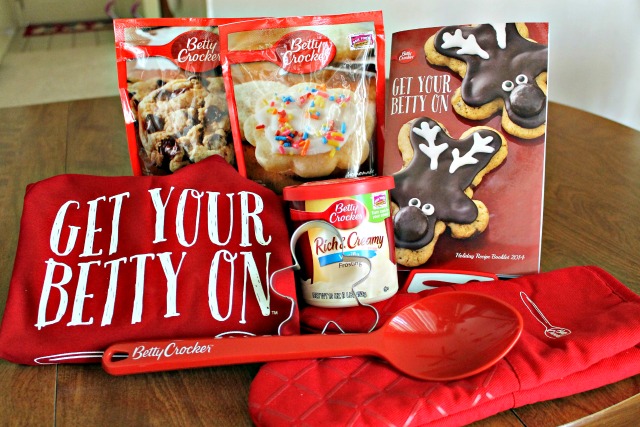 Betty Crocker has yummy cookie mixes to help give you a head start on baking. My kids and I received a great holiday baking pack from Betty Crocker with everything we needed to make delicious memories. After looking through the Betty Crocker Holiday Recipe Booklet 2014 my kids, and I decided on some different ways we wanted to decorate our cookies. Two of the ideas were from the Top 10 Cookie Decorating Ideas of 2014!
First we used the Betty Crocker Chocolate Chip Cookie Mix. Hayden had his heart set on making Chocolate Chip Reindeer cookies. Those little reindeer were so stinking cute! Someone is so clever to turn the gingerbread man cookie cutter upside down and then turn it into a reindeer! I also had a few more ideas so Hayden could make them with minimal help from me start to finish. Hayden put the Betty Crocker apron on and got to work. After he mixed the dough, it needed to be refrigerated, so we popped that in the fridge and started on our second set of cookies.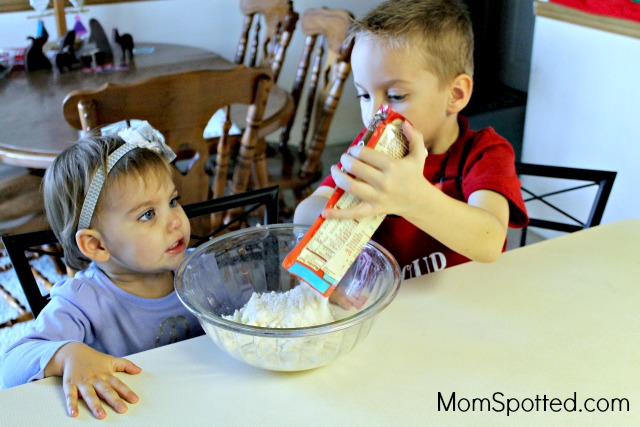 The Betty Crocker Sugar Cookie Mix was so simple. We just poured in the mix in, and then add an egg and butter. My kids also loved taking turns mixing. Then they rolled them into balls and put them on the tray.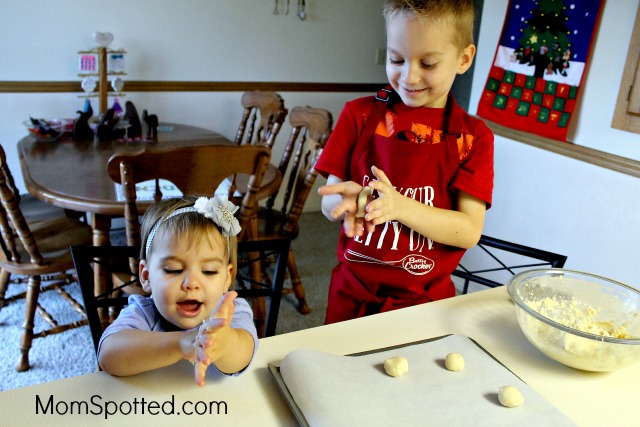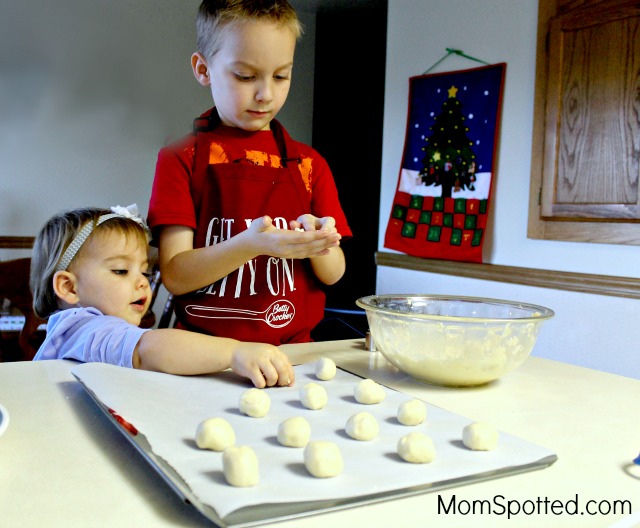 Halli wasn't sure what to think. She loved helping, but wasn't super sure about how sticky her hands were. I think she just prefers the job of taste tester. We baked up our sugar cookies and then put them in a bag to save for the next day. I knew it would be best if I let Hayden just do the actual decorating, and it would be fun to have some just one on one time with him while Halli napped.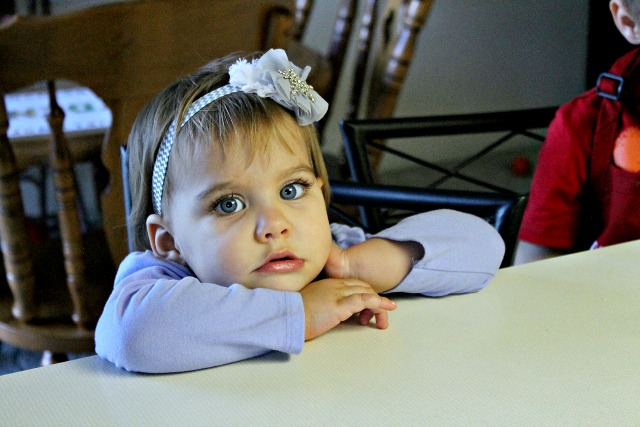 The next day we rolled out the chocolate chip cookies and baked them up. This was an epic mom fail baking moment. Number one rule of baking with kids: DON'T get distracted and pay attention to the recipe! I totally missed the step where you are supposed to add another Tablespoon of flour! So the first batch was flat and did not hold their shape. After I put in some more flour they were perfect. Then we could finally decorate them.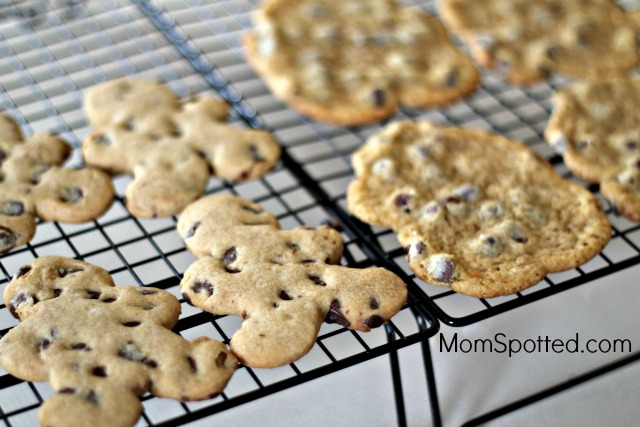 Instead of using a round chocolate mint for the noses we used a red peanut butter M&M. We also used pretzels for the reindeer antlers instead of white icing. Hayden was able to decorate them all start to finish without any help. It was so much fun seeing our little Rudolph the red nose reindeer cookies come to life.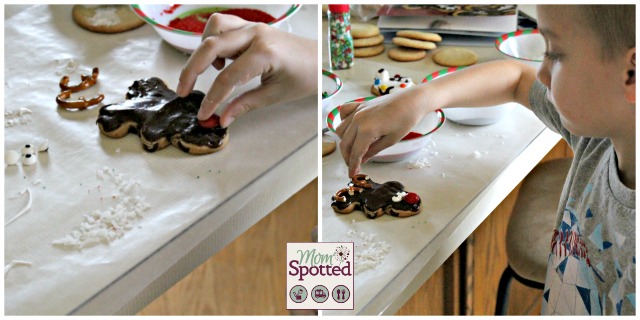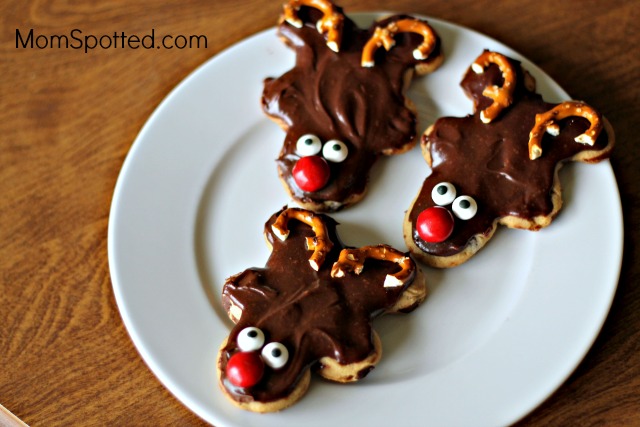 Hayden loved decorating all our cookies. It was such a fun project to do together. He kept coming up with different ideas of how to decorate our circle sugar cookies. He started with the idea from Betty Crocker to make Melting Snowman Cookies and then ran with it! We made snowmen, Santa's, Elves, and Ornaments. I loved seeing his creative little mind work!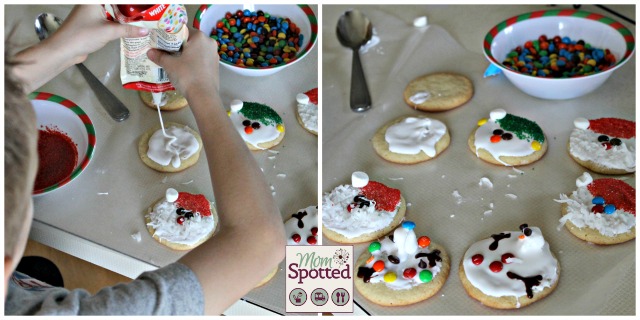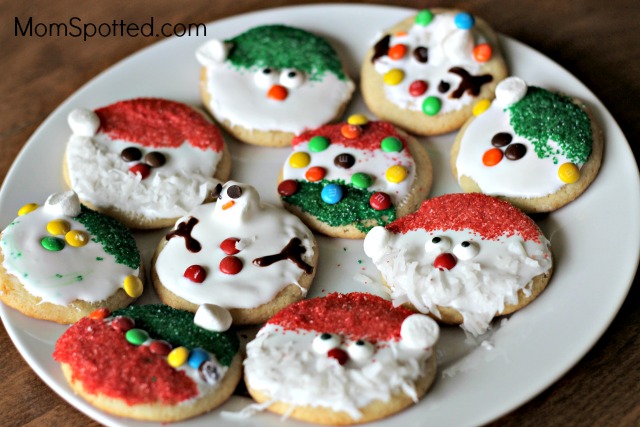 This was just our first time baking this holiday season. We still have to make the perfect Christmas Cookies to leave out for Santa. I know Betty Crocker will be there to help me along the way.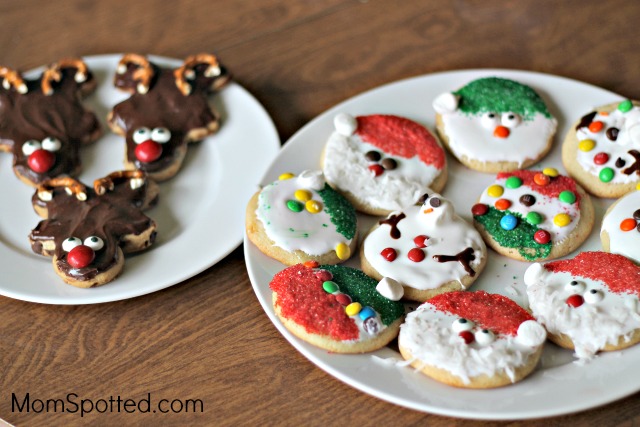 Right now one (1) Mom Spotted readers has the opportunity to win ONE (1) Betty Crocker Holiday Baking Prize Pack so you can #GetYourBettyOn this Holiday Baking Season!!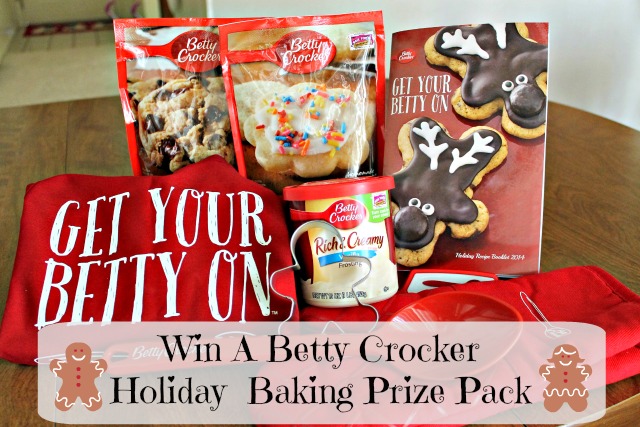 The Betty Crocker Holiday Baking Prize Pack includes:
Kitchen tablet stand
Betty Crocker™ Mixing Spoon
Betty Crocker™ Oven Mitt
"Get Your Betty On" Apron
Gingerbread Cookie Cutter
Betty Crocker™ Sugar Cookie Mix
Betty Crocker™ Chocolate Chip Cookie Mix
Betty Crocker™ Vanilla Frosting
Betty Crocker™ Holiday Recipe Booklet 2014 – feat. The Top 10 Cookie Decorating Ideas of 2014
To enter use the Rafflecopter form below. Good Luck!
Contest ends 01.05.15 at 11:59pm. For Official Giveaway Rules click here. U.S. Residents Only.