Both Hayden and Halli are learning new things every day! I can't keep up with them most of the time. They are both in such a fun stage, and are so curious or interested in everything. Hayden is in kindergarten and is way, way above grade level in reading. He is also really smart in other subjects. His homework is a breeze, and sometimes it is hard to find more things for him to do to keep him challenged. Halli is 18 months, and is into everything. She likes to know how everything works, is learning to sort, animal sounds, colors, and points to lots of different things asking what it is. It is exhausting, but I love it! I have the best kids, and they are so smart.
I like finding toys for them that they can learn with, but also have fun. InnoTab® MAX is VTech®'s newest tablet with Android™ learning content. It is the perfect educational toy that my kids have had a blast with, but it also helps them learn. The InnoTab MAX supports lots of different cartridges, but also apps from carefully selected educational Android apps. There is such a wide variety of games for both of my kids to learn and have fun with!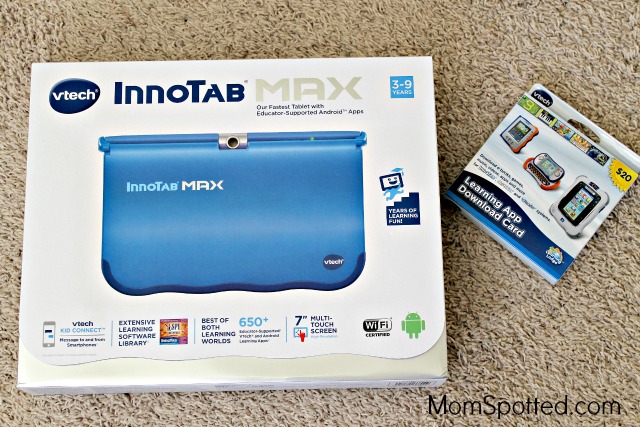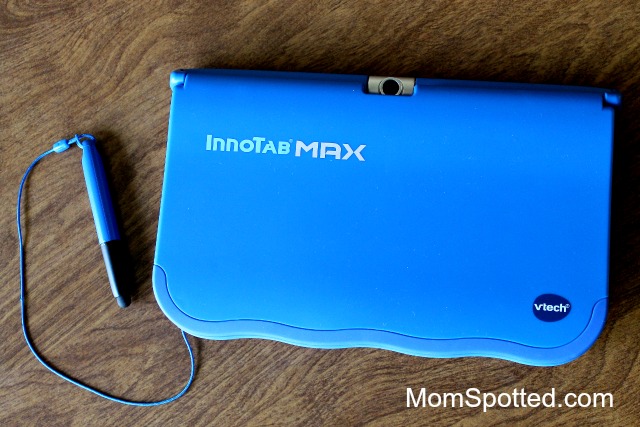 InnoTab MAX is VTech's 4th generation kids' learning tablet is for children ages 3-9. Some of the apps start at age 2 so I can sit with Halli and help her with some of the games. She also likes to pretend to play the InnoTab MAX with Hayden. InnoTab MAX features its fastest processor yet with up to six times the processing power of previous generation and a 7" high-resolution multi-touch screen display. It is seriously so crazy fast! It works just as fast as the tablet I use! The graphics and quality of the screen are also amazing. It is so crisp, bright, and clear. It was also really quick and easy to set up. Hayden did most of it all by himself. He felt so proud getting it all set up.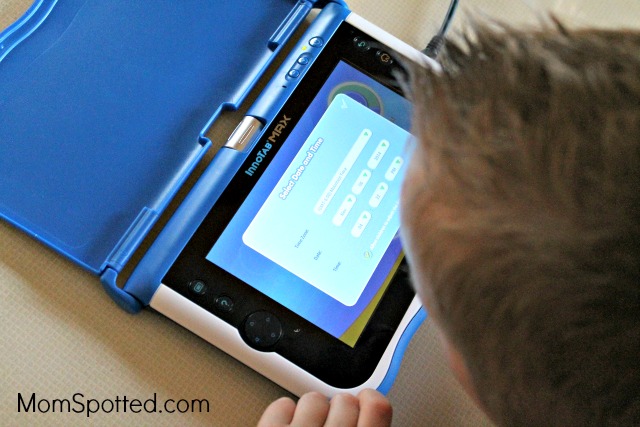 I am also able to access to more than 650 educator-endorsed, age and stage appropriate learning titles for my kids. There is a HUGE selection. They are carefully cultivated educational Android apps that can be purchased and downloaded through VTech's Learning Lodge® app store. The Learning Lodge app store is really easy to navigate, and search for apps. I am able to find exactly what kind of game I am looking for. There are games for everything from science, math, art, reading, writing, letters, numbers, etc. The InnoTab MAX can also have 4 different profiles. So it is great for both of my kids, and I can keep their games separate.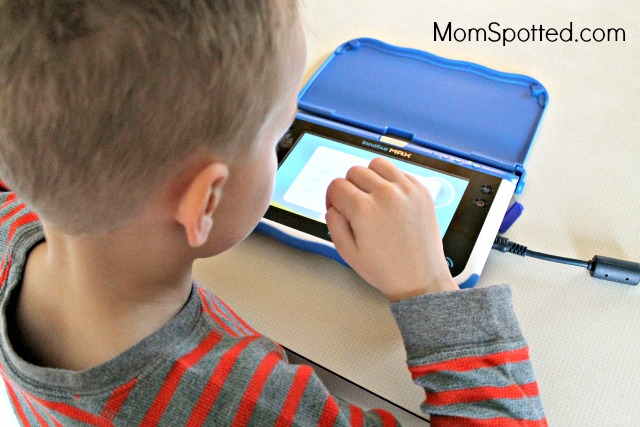 Dr. Eric Klopfer is a Professor at MIT. He specializes in kids and gaming technology. I love that he provides an educator's perspective on VTech's InnoTab MAX tablet.
[youtube http://www.youtube.com/watch?v=9cNWoO1fvqo&w=560&h=315]
The tablet comes with 15 onboard apps including Premium VTech® Kid Connect, My Magic Beanstalk, Movie Maker, Art Studio, Wonder Cam Max, E-Reader with Story Dictionary and more. InnoTab MAX also comes with one free Toca Boca app and two additional free apps that can be downloaded from the Learning Lodge. The InnoTab MAX is also able to connect to a television with a HDMI cable so Hayden can see his game on the TV and we can all watch him play.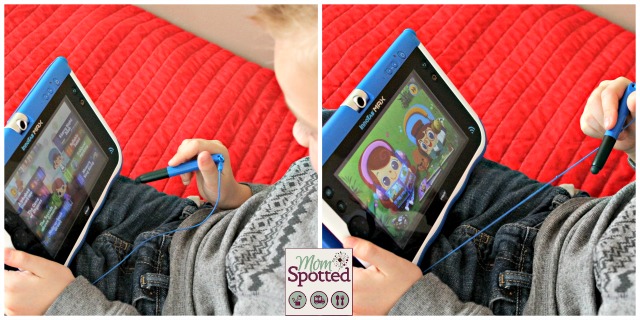 Our favorite feature of the InnoTab MAX is an enhanced 2nd generation version of Premium VTech Kid Connect™. It is free allows me to exchange voice and text messages, photos, drawings, and fun stickers in real-time to Hayden between the tablet and my smart phone. Hayden also communicates through Kid Connect with his dad, aunts, uncles, grandparents and cousins. It is so fun! I recently went out-of-town for a weekend and it was so great to get cute little messages and pictures from him. I also love sending him little notes that I am thinking about him and love him. I am totally in control of who he can message and have to approve who he talks to first. It is such an amazing little program.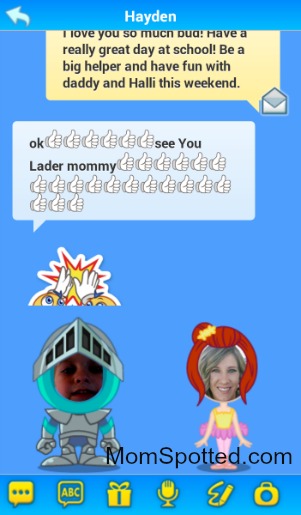 The InnoTab MAX has a built-in rechargeable Lithium battery and kid-safe Wi-Fi so kids can explore appropriate online games, videos and websites that have been pre-selected by V-Tech. One charge has lasted him at least 2 days and that was him playing during a long car trip. It is also charges really quickly and can still be played while it is charging. Through the parental controls I can manage his apps, web access and tablet time.  I also love that I don't have to plug it into the computer to make changes. I can do it right from the InnoTab MAX in the parental control settings. I just have to select the parental controls and put in my password.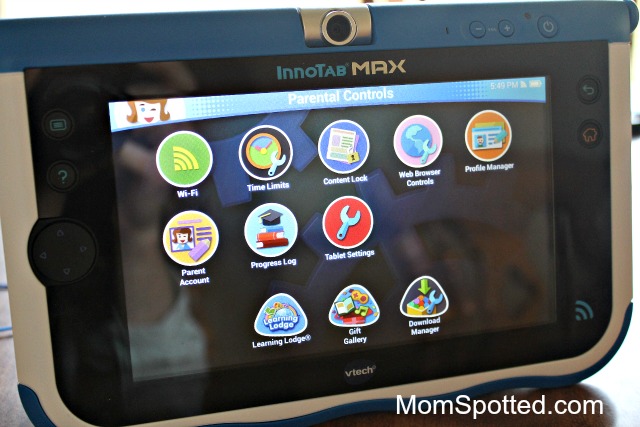 It is such a family friendly tablet. It is easy for Hayden to use, and easy for me to monitor his progress. I also love that I can add other websites for him to play on. His teacher gave us a list of great websites for him to play on. It was really easy to add them to his approved websites and now he can play them safely from his InnoTab MAX. I love that the InnoTab keeps him totally safe while browsing because I am totally in control of what he plays or where he goes. He is always safe.
It is also a sturdy little tablet. It has a little handle to carry it around. Hayden is always really careful with his toys and takes care of his things, but he is still 5. Things get dropped and bumped. I am totally confident that the InnoTab MAX will last for years without getting damaged. Even with a busy little sister running around.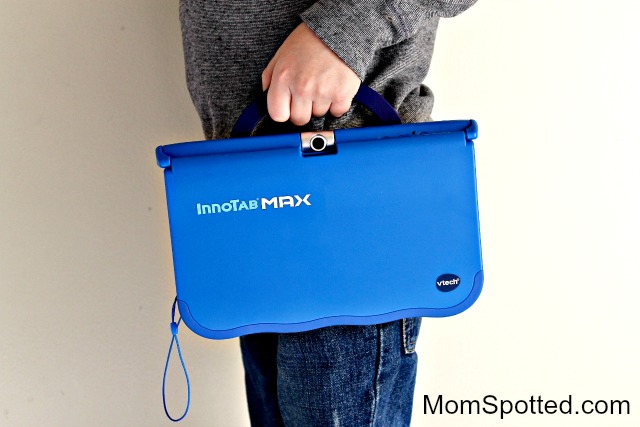 The InnoTab Max comes with its own little case to protect it! The case also doubles as a flip stand and the stylus stays connected so it won't get lost.  The cover can also be removed for a more "grown up" feel.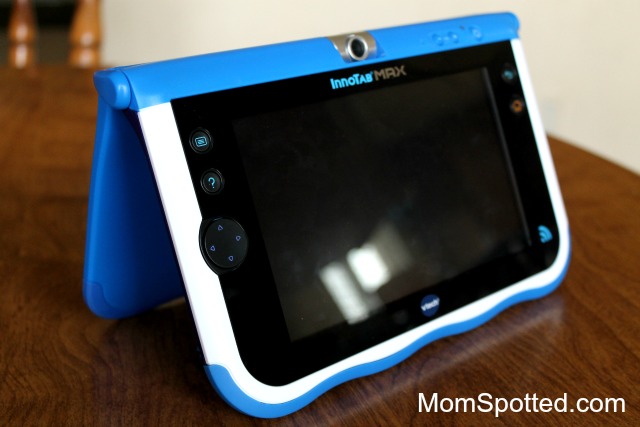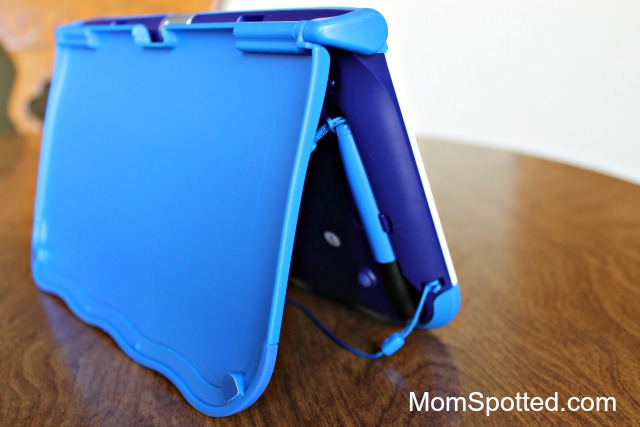 Hayden loves learning and playing on his InnoTab MAX. It is full of great apps, games, music, videos, and books. There are so many options for games and the apps are all really reasonably priced. The InnoTab MAX is such a great investment for a toy. It can grow with Hayden, and Halli and they can keep learning with it.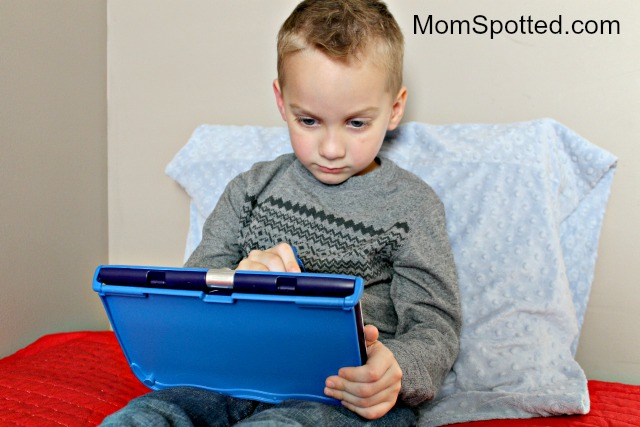 The InnoTab MAX would make the perfect gift this Holiday season! It retails for $109.99. Right now you can find it for only $99 in either pink OR blue on our affiliate Amazon!
You can also follow V-Tech on Facebook and Twitter for more exciting up to date information on products and new fun things from V-Tech.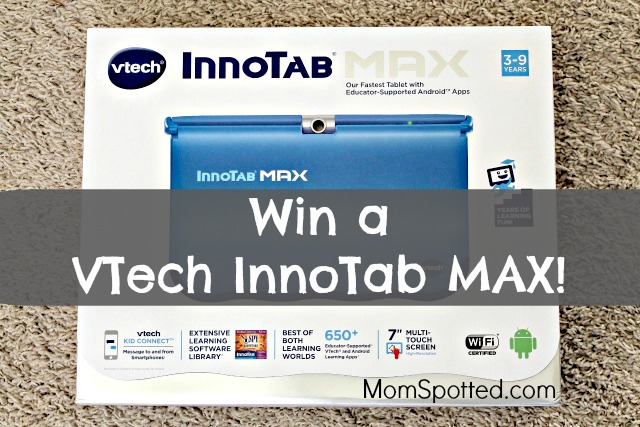 Right now one (1) Mom Spotted readers has the opportunity to win ONE (1) V-Tech InnoTab MAX!! To enter use the Rafflecopter form below. Good Luck!
a Rafflecopter giveaway

Contest ends 12.1.14 at 11:59pm. For Official Giveaway Rules click here. U.S. Residents Only.