It is no secret I have a sweet tooth. I have always loved anything sweet. Chocolates, gummy things, hard candies, just yes….yes please to all of it. There is a new monthly subscription service just for candy lovers and people with a sweet tooth like me.  It is called the Candy Club, and I am here to tell you it is ah-ma-zingly delicious. It is also super fun since the people at Candy Club are candy experts and have a huge variety of treats including hard-to-find favorites, and nostalgia-inducing classics.
Candy Club delivers premier candy to your door every month. They will send brand name candies and a selection of 2-3 lbs. Candy Club has 3 subscription plans, month to month, 6 months, or a 12 month plan to help you build your candy stash and work with any budget.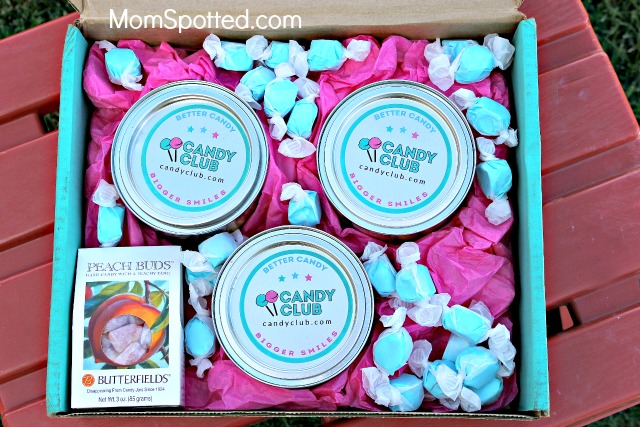 I got to test out a box from Candy Club and I was in Candy Heaven. I was initially blown away by the packaging. It is such a cute box and the containers that the candy comes in is also darling and high quality. I am already planning on saving and then reusing the darling clear tins. The box was stuffed full of delicious treats that I have never had before. Literally every space that could be used was full of candy. I was excited to try some new candy that their candy-loving experts had sent me.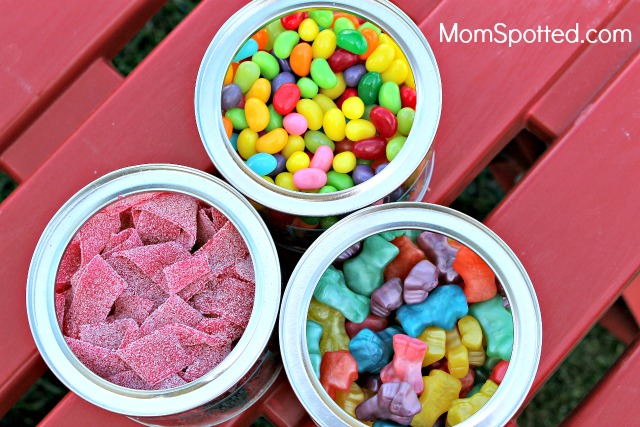 The candies in my box were Haribo® Gummi Techno Bears, Sour Power® Wild Cherry Belts, Gimbal's® Sour Gourmet Jelly Beans, Sweet's® Salt Water Taffy and a bonus treat Butterfield's® Peach Bud's. I honestly don't know if I could pick a favorite. They were all so yummy. They also look super cute, bright, and happy sitting in my candy dish on the table. Especially the bright gummi bears jelly beans! I really loved trying the Butterfield's® Peach Bud's. Those hard candies really tasted like peaches! I loved them. I was also super nostalgic eating the Sour Power® Wild Cherry Belts, I loved them as a kid!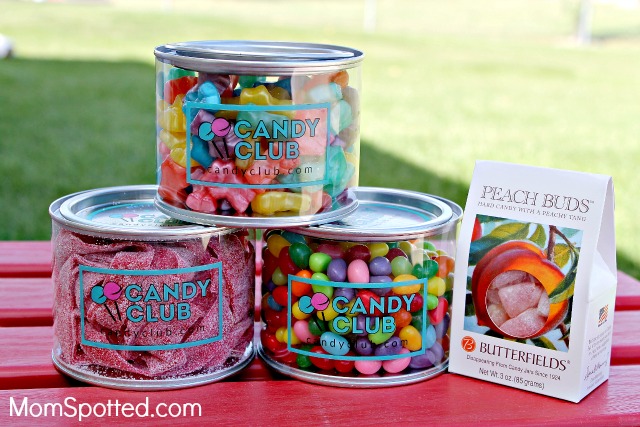 It is nice to treat yourself every now and then, and the Candy Club is the perfect way to do it!
Right now Candy Club has given MomSpotted readers some options to save on their subscriptions:
Receive 35% off your first month's payment by using the code: 35offjs2b32.
OR, receive 35% off of a full, one-time payment by following this link for a total savings of $52.48 off for the 6 month plan, or $96.56 off for the 12 month plan!
These coupons will be good until the end of the year! A subscription to the Candy Club would be the perfect gift to treat yourself, or to share with a family member or friend who also has candy cravings.