"I participated in an Influencer Activation on behalf of Influence Central for LISTERINE. I received samples for this review and a promotional item to thank me for participating."
Getting my kids to brush their teeth before bed is a no brainer for them but somehow in the morning craziness they constantly try rushing out the door without brushing their teeth. It kills me. We've started having everyone brush together and it's been really helpful. Sawyer really likes brushing his teeth, if you let him do it all day long he would. After breakfast Sawyer knows the routine and will call his brother to the bathroom holding him more accountable.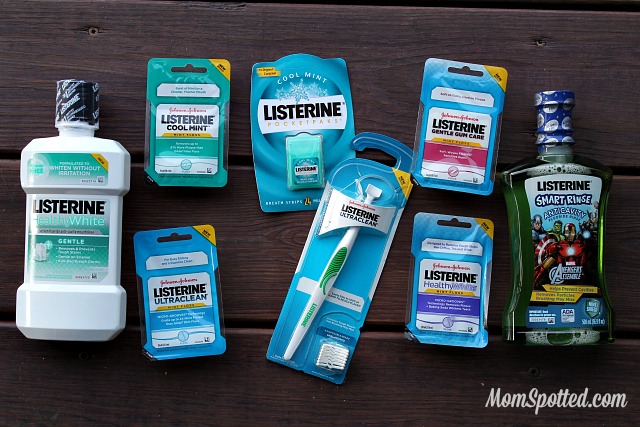 Not only is it helpful to holding my older boys accountable but it's teaching my youngest that oral care is important and it's something we should always make time for.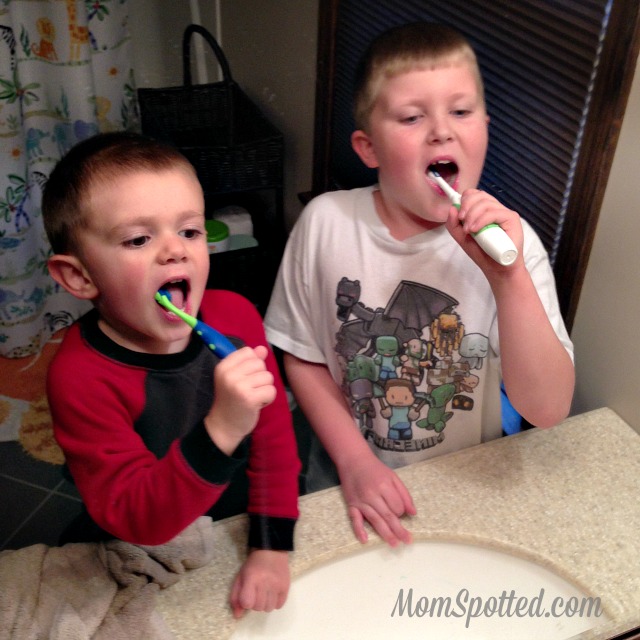 Sawyer, however, doesn't like flossing. Gavin is a great flosser. Gavin has been using a stick flosser for several years now. The LISTERINE® ULTRACLEAN® ACCESS® Flosser was actually recommended by his dentist since he was struggling in the back of his mouth. We ended up with cavities in between all the back teeth. His dentist stressed the importance of flossing and this has made it so much easier. When he struggles it's easy for me to help him and now we have one for Sawyer. He loves to let me floss him and then try to do it himself.
Get to HARD TO REACH PLACES® with the LISTERINE® ULTRACLEAN® ACCESS® Flosser
Long, ergonomic handle and non-slip grip to reach back teeth
High-tenacity yarn withstands breakage
Easily gets to 100% of HARD TO REACH PLACES®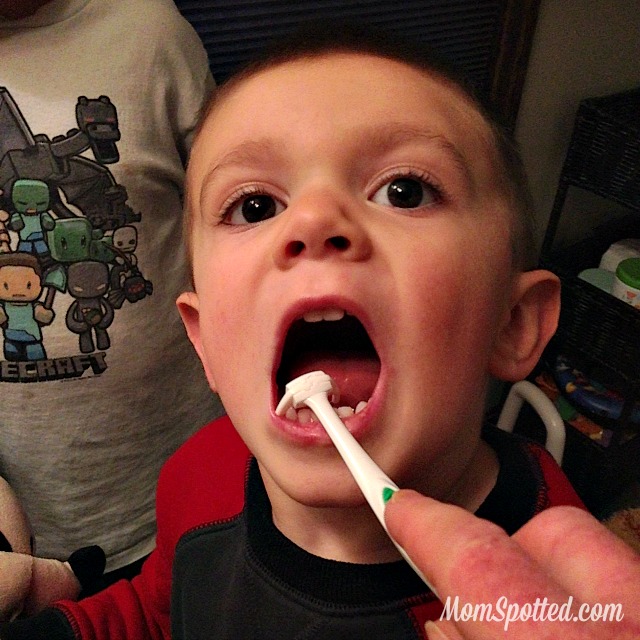 One thing this has really helped Gavin with is mouthwash. The mouthwash is a great thing for him. He's my most prone for cavities and as a mom I really like knowing there is a final chance to get every little hard to reach spot. I like that it fights for him until his next brushing too! As a result I've even started using one too! The LISTERINE® HEALTHYWHITE GENTLE Sodium Fluoride Anticavity Mouthrinse has been a great addition to my own oral health care needs!
LISTERINE® SMART RINSE® mouthwash is an anticavity mouthwash for kids ages six and older that:
Provides 12-hour cavity protection
Strengthens teeth 99% better than brushing alone*
Provides 2.4 times more fluoride than ACT Kids mouthwash*
Makes rinsing fun with Barbie™, Avengers™ and Phineas & Ferb rinses.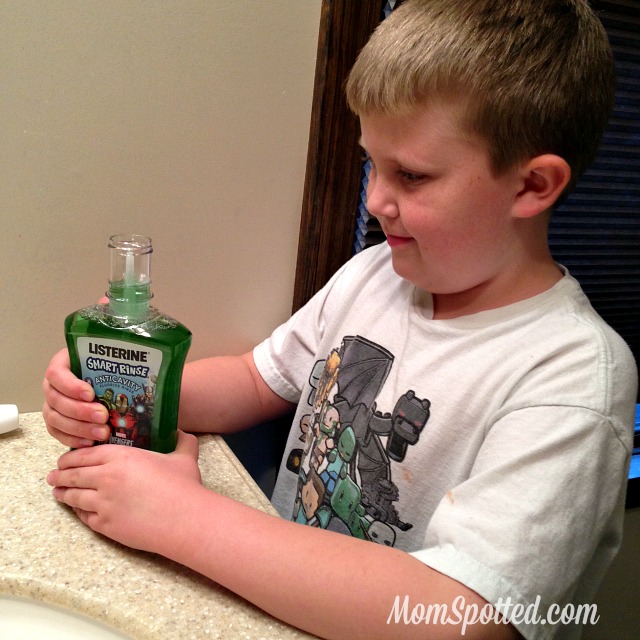 Make sure to check out the LISTERINE® Healthy Habit Heroes series on YouTube  on ways you can help your family be as healthy as possible.
To learn more about LISTERINE® and places where you can buy make sure to check out their website.
How do you help instill strong oral care habits with your children?
*Based on laboratory testing. Data on file.