Even though Sawyer is two and a half already (where did time go?!?!), he's still not completely steady on his feet. There are times when if he doesn't slow down he will still wipe out. It's important to me that when he's wearing shoes that they fit him well and support his growing feet. That's why since he first needed shoes we turned to Umi Shoes. They are cute and fashionable but they are also functional.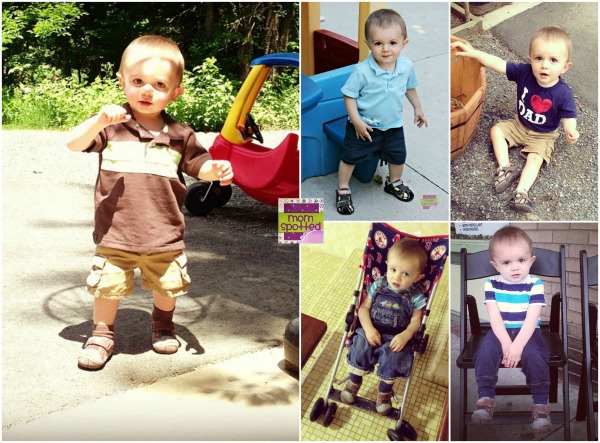 Now that he's getting older so is his style. I love that Umi Shoes style is growing with him too. From sandals to boots they have a great selection of shoes to choose from. As a mom to all boys I can tell you that not everyone has a great selection for both boys and girls. I often feel like my choices are limited with other brands but I've never felt that way with Umi Shoes.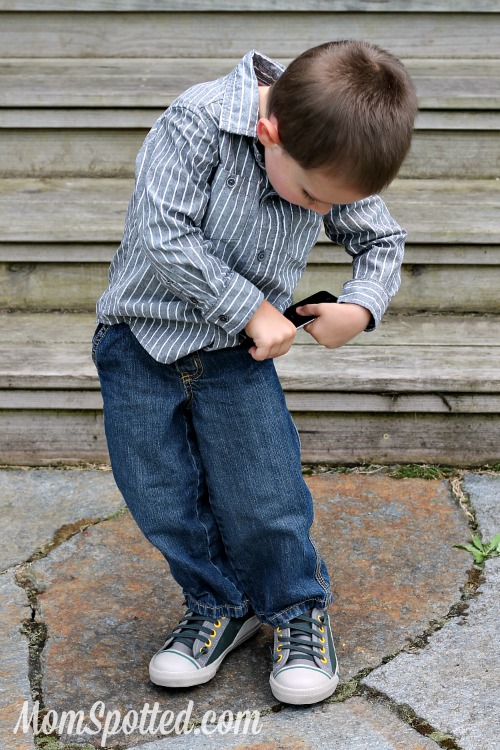 For this fall I am totally loving these Jett sneakers. I love that they are don't require tying but at the same time aren't velcro. I love how they look with jeans! They are the ultimate comfortable sneaker!
Abracadabra! Whatever your little magician likes to make disappear, he won't let his Jett sneakers out of his sight. With a classic lace-up design, contrast eyelets, and a rubber-topped toe box, there's no trick to casual comfort.

Breathable canvas and leather uppers
Canvas lining and foot bed
Contoured, rubber outsoles for extra stability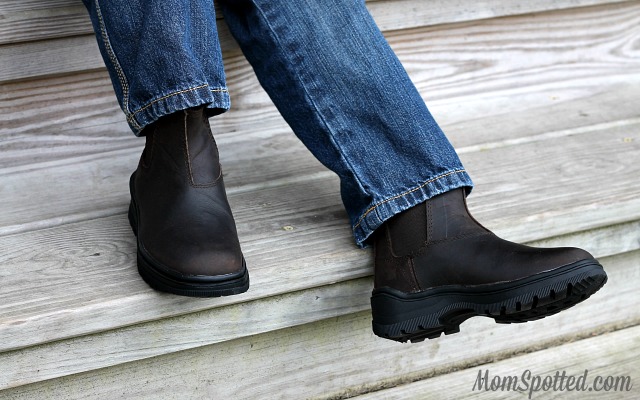 Ok, I know every little boy does not need a pair of leather boots but every boy should want some. These stylish Reeves boots from Umi shoes make me wish my feet could fit in them! I love this high rubber soles that keep their feet dry because we know every little boy is just somehow attracted to water and while they are not waterproof I like at least knowing they make it less likely. Combine that with how easy they are to put on and take off and it's a winner for little ones!
Rugged with dynamic versatility, the boys Reeves is pared down dressing up. The heritage style evokes artisanal craftsmanship and the tough outsole grips his adventures with ease.

Durable outsoles
Leather uppers and linings
Elastic ankle for easy pull-on fit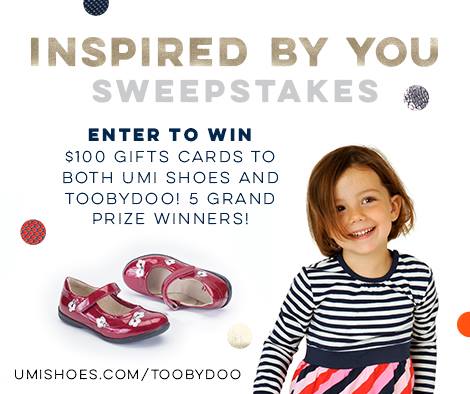 ENTER NOW!
There are a total of FIVE Grand prizes! Each winner will receive a $100 UMI gift card AND $100 Toobydoo gift card!! That's $1,000 worth of prizes they are giving away! All you have to do is choose from a variety of images they have on their site and share them to your social channels like Twitter,Facebook, and Pinterst! They make it easy peasy for you and have it all set up even! Don't wait to enter though because this sweepstakes ends November 9th! Enter now! NOTE: this sweepstakes is only open to US residents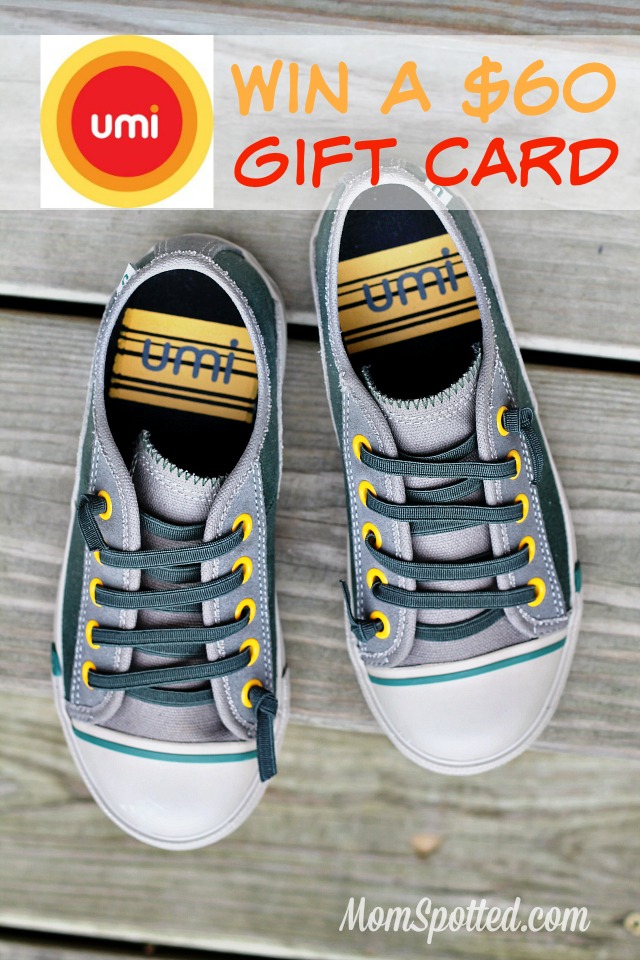 Right now one (1) Mom Spotted readers has the opportunity to win ONE (1) $60 UMI Shoes Gift Card!!! To enter use the Rafflecopter form below. Good Luck!
Contest ends 11.9.14 at 11:59pm. For Official Giveaway Rules click here. U.S. Residenents Only.