I'm a mom of three boys. It's no surprise to you that I'll tell you my kids are pretty rough on their feet. They run around outdoors and dig their feet into the dirt piles and use their soles as the scooter brake while we are on the trails. I need good durable shoes that can handle that. That can't be it though. I can't just have shoes that last. I need shoes that look good too!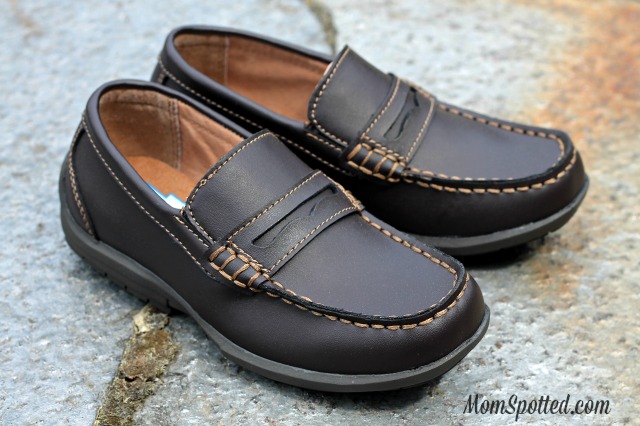 We don't have to dress up often but the boys do have a few holiday functions, church, and  other things during the school year that needs something nicer than the basic sneaker. Something that looks great but can still let them run and well, be a boy. I don't want to have to worry if they are going to scuff or stain.
Florsheim Nowles Penny Jr. is the perfect in-between when you don't feel like putting on a pair of sneakers or dressy lace-ups. Beef roll accent adds extra style, while the rest of the shoe toes the line of tradition.
Upper: Genuine smooth leather
Lining: Combination Genuine leather and Suedetech
Insole: Non-removable footbed
Sole: Flexible rubber bottom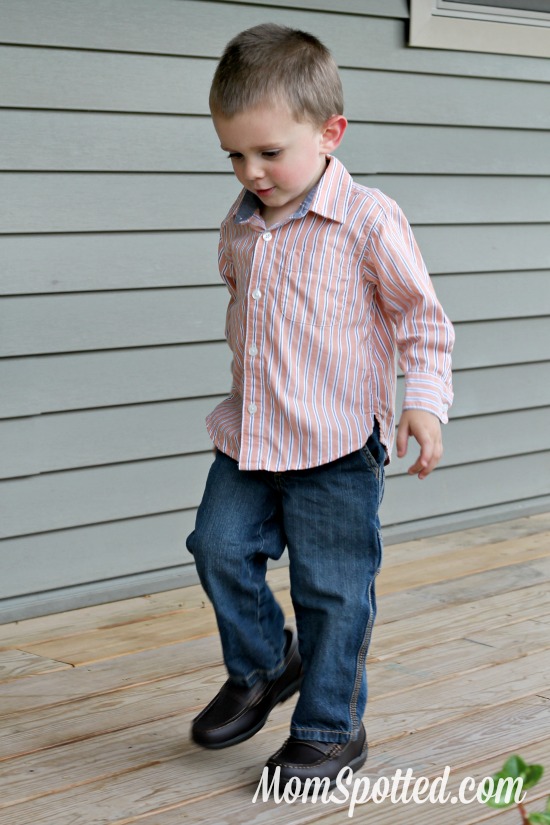 When they get older and learn how to walk you think that shoes would last longer, right? I know when I buy a pair of shoes I can get years and years out of seasonal shoes since I'm the same size. What drives me crazy is that we are constantly buying shoes to replace shoes because they can't handle the daily wear of life as a boy. Until now.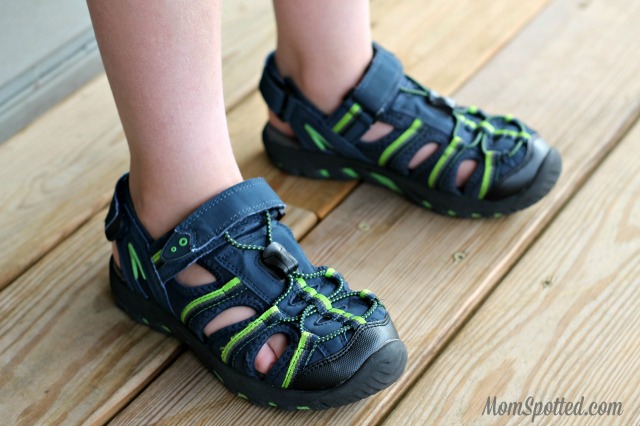 We finally made it through a summer without killing a pair of sandals. Gavin was able to do everything he normally does, run, jump, play, drag his feet; you name it. The shoes have come out winning every time. When we first got the sandals he actually wore them for a couple weeks before I took the above photo. I was really nervous when I had realized I didn't have an up-close photo of them that I was going to find beaten up shoes. Seeing how well they've held up I'm coming back here every year for sandals!
Florsheim Meridian Jr. is a closed toe sandal, perfect for playing tag in the park. Hook and eye closures secure this shoe in place for a comfortable fit.
Upper: Man-mad
Lining: Breathable, water resistant Neoprene
Insole: Fully cushioned footbed
Sole: Flexible, durable sole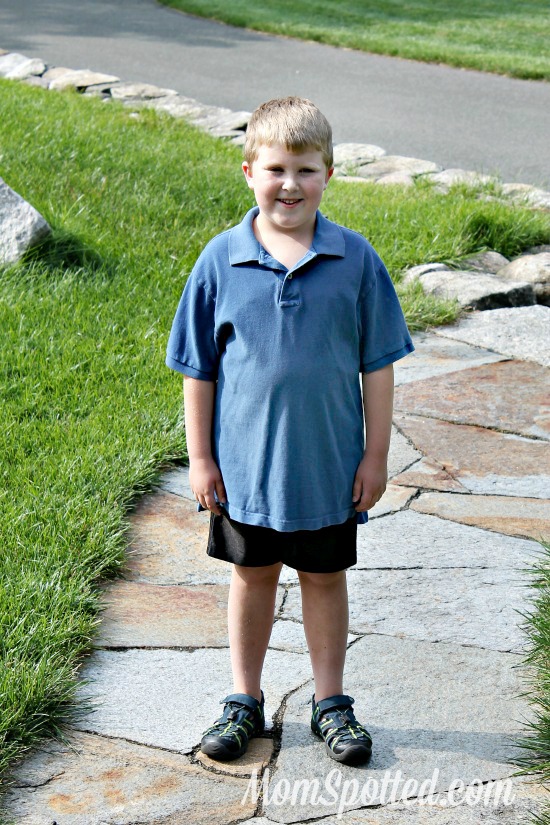 Right now one (1) Mom Spotted readers has the opportunity to win ONE (1) $60 Florsheim Kids Gift Card!!! To enter use the Rafflecopter form below. Good Luck!