Today it officially felt like Fall. We have been in the high 70s and then all the sudden dropped to the 50s today with a chilly breeze.  I made chili and cornbread for dinner. At bedtime I bundled my kids up in their warm pjs. I just got my hair done and toned the blonde down. Fall is here! Besides bringing on pumpkin flavored…well…everything. I like to update my beauty cabinet a little as well. I had my friend, who is also the best hairdresser in all the land put a toner in my summer blonde highlights to make them more golden. I also like to mix up the make up colors I use.
Here are some great beauty products that will help you look fabulous this fall!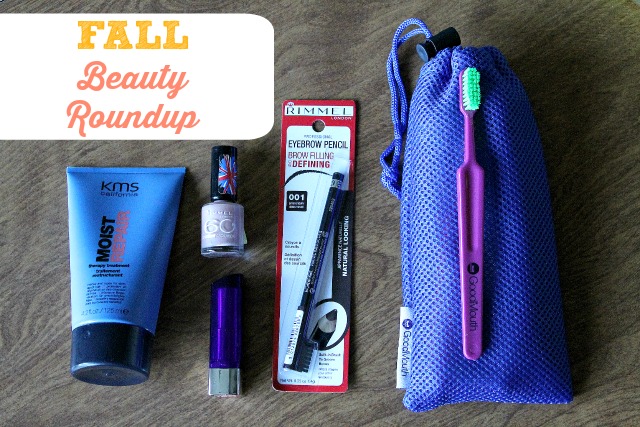 The first product up is Rimmel London Professional Eyebrow Pencil: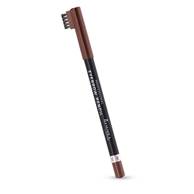 Just recently I realized the importance of filling in my eyebrows.  I always have had them professionally shaped and I keep them nice and groomed, but I didn't realize how much they would define my face with a little eyebrow pencil.  Filling in my eyebrows has been one of my must do's even on the most rushed days.  I feel like I look more put together and more awake.  After a long night of my oldest having nightmares and my baby teething I will do anything to not look so darn tired!  I have noticed that not all eyebrow pencils are created equal though. Some go on to wet and too dark, or they don't last and smudge off during the day. The Rimmel London Professional Eyebrow Pencil is awesome!  I looks great with my light brown eyebrows and fair skin.  It applies smoothly and stays all day.  I love the brush to help blend and I have never had an issue with it smudging. It retails for $3.33 and is available at drugstores nationwide
Second is KMS California MOISTREPAIR therapy: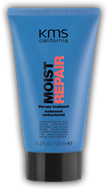 My hair was so so fried at the end of the summer! After long days outside, swimming, heat, and humidity my hair was toast. I have naturally dry hair anyway that likes to frizz out. By the end of the summer the ends of my hair felt more like straw. KMS California MOISTREPAIR therapy treatment rescued my dry hair. After shampooing I left it in for 5 minutes, then rinsed, dried, and styled like I normally do. My hair feels so much softer and healthier. I also think it helped with some of the split ends I have been battling. It retails of $16.49 and is available at salons nationwide
Third is Rimmel London's Moisture Renew in Diva Red:

I have always wanted to be one of those girls that could rock a bold lipstick. I have tried but have always felt self-conscious with it on. Like I was a little girl and got busted playing in my mom's makeup. I love Rimmel lipsticks. Like my hair, my lips also tend to get pretty dry. Rimmel London's Moisture Renew collection are enriched with vitamins that help moisturize my lips. I love how my lips feel after I have it on. It goes on smooth and doesn't bleed. I decided to be brave and try the bold color "Diva Red."  It is a really true shade of red and is perfect for a first timer like me I think. I have only worn it out a few times, but my lips feel so soft after I have worn it most of the day. It is really starting to grow on me and I feel more confident wearing a red lip.  It retails for $7.49 and is available at drugstores nationwide.
Fourth is Rimmel London 60 Second Color Rush in Caramel Cupcake:

I love nail polish.  I always have my toes painted and my nails are done most of the time.  The problem with painting my finger nails is finding the time. Then after spending the time to do it I just pray they don't chip for at least one whole day. I just love how it looks having a fresh coat of polish. Thankfully Rimmel London 60 Second Color Rush really does dry and set in 60 seconds! I can quickly paint and then be on my way. I love that it has a really wide brush which also helps me paint really quickly. The color Caramel Cupcake is perfect for fall. It is a soft pink, mauve ish color.  It retails for $3.30 and is available at drugstores nationwide.
Lastly you can's forget about your mouth. A nice healthy smile is one of the best things you can do for your beauty routine. I was able to try a few GoodMouth toothbrushes. They aren't anything fancy, but they work great. My mouth is definitely clean after brushing with a GoodMouth toothbrush.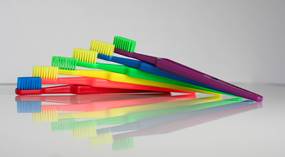 GoodMouth combines a subscription service with social entrepreneurship to improve dental care and help people live healthier lives. GoodMouth is a unique toothbrush delivery subscription that serves consumers, dental health professionals, and corporate benefits programs. Through its Giving Goodness program, GoodMouth, and their subscribers, are actively battling the dental crisis by giving away two toothbrushes, or the equivalent in dental care, for every subscription purchased.
Learn more about GoodMouth at www.goodmouth.com. The cost of the GoodMouth service is $4.95/per month.
I hope everyone is busting out their warm sweaters, cute boots and enjoying their hot pumpkin flavored drinks.
What do you do for your beauty routine to get ready for fall?