I was provided with compensation from Gymboree as part of my participation in this campaign.

It's no secret we LOVE Gymboree here. One way or another Sawyer is wearing something Gymboree! We just love their style and the quality is great! You may have heard but there is a whole new reason to get excited about the collections at Gymboree because now they have an Eric Carle Collection of shirts and jammies!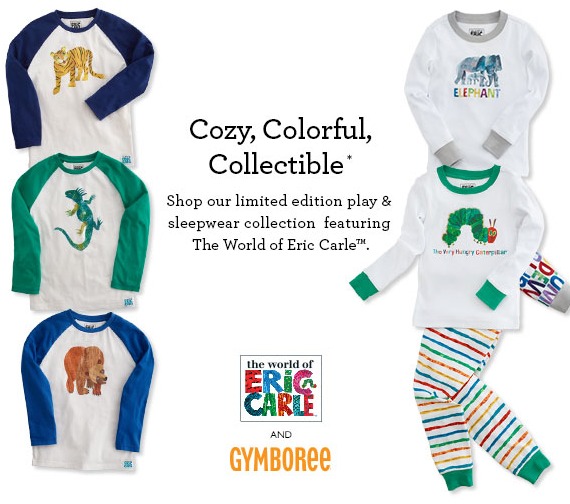 Want to know an interesting Eric Carle fact? I actually live close to the Eric Carle museum. We visit every now and then and the kids love it. They have a fun art room where we can all be creative and sometimes learn and use materials we've never used before. If you watch the schedule you might even catch a show in the theater there!
The mission of The Eric Carle Museum of Picture Book Art, a non-profit organization in Amherst, Massachusetts, is to inspire a love of art and reading through picture books. The only full-scale museum of its kind in the United States, The Carle collects, preserves, presents, and celebrates picture books and picture book illustrations from around the world. In addition to underscoring the cultural, historical, and artistic significance of picture books and their art form, The Carle offers educational programs that provide a foundation for arts integration and literacy.

Eric and Barbara Carle founded The Carle in November 2002. The Museum's extensive resources include a collection of more than 10,000 picture book illustrations, three art galleries, an art studio, a theater, picture book and scholarly libraries, and educational programs for families, scholars, educators, and schoolchildren.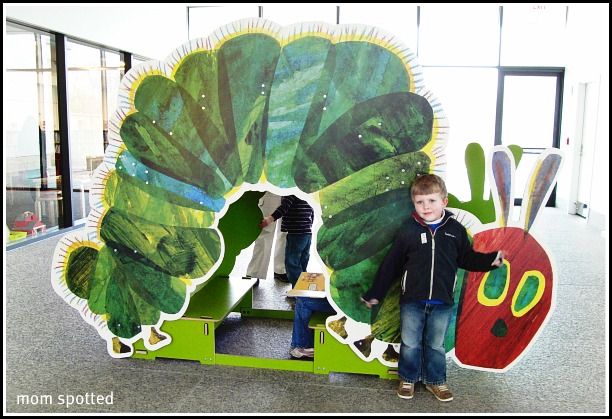 Since we're all big fans of the "The Very Hungry Caterpillar" I knew that we needed a piece with the caterpillar on it. I really wish they had a shirt but the jammies are super cute too! We love the way Gymmies® fit on Sawyer. They are snug fit but warm and he can be the crazy climbing toddler he wants to be in them. I also figured if I was going with white Gymmies® were a safer bet.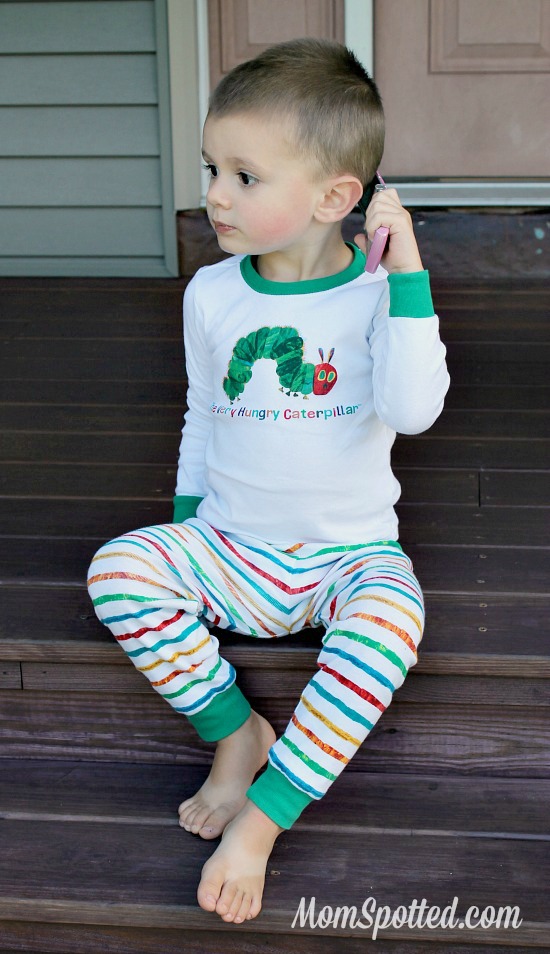 We love green here (can you tell?) so the iguana shirt was my second favorite! Sawyer loves his new shirt! He loves to run and play and use his creativity in so many ways!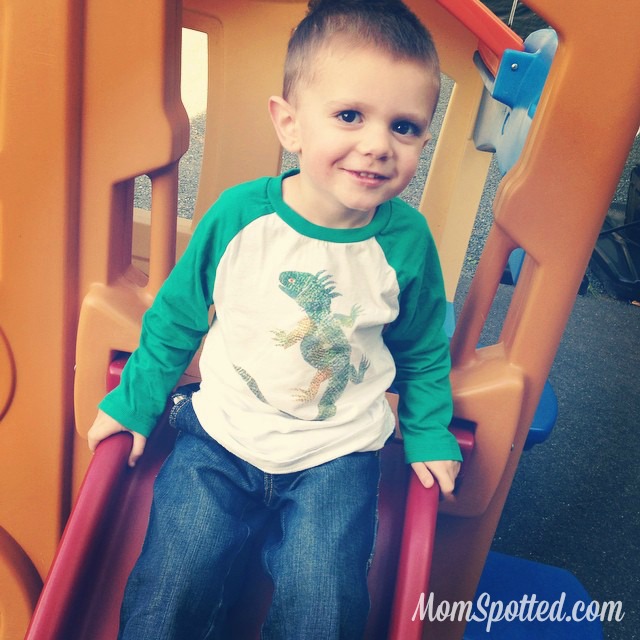 I really want a few more pieces to add to our collection! The Polar Bear and Moon & Star Gymmies® are next on my list as well as a bigger shirt I can tuck away for his school age years. We always have a week dedicated to Eric Carle and would it would be fun to wear a shirt to match that week! I might even be eying a pair of Gymmies® for myself too!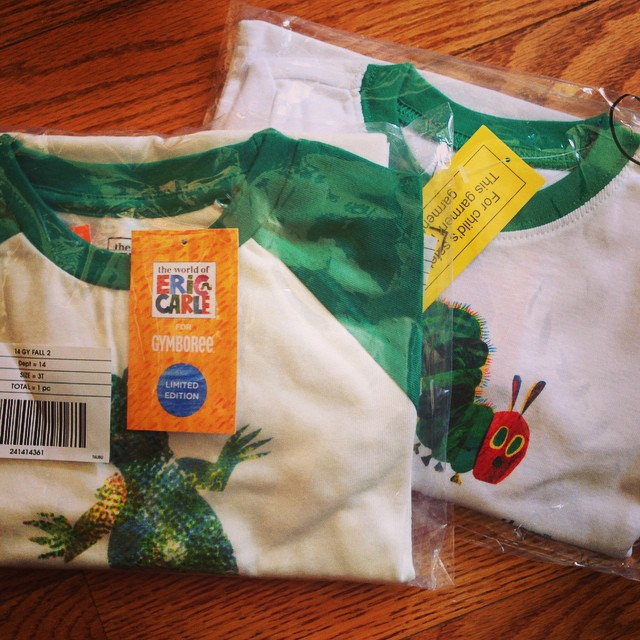 To sweeten things even more Gymboree is currently running a Photo Contest too! The world is a beautiful and wondrous place through the eyes of a child. Inspired by Eric Carle's Brown Bear, Brown Bear What Do You See?, ask your little one #WhatDoYouSee.
Help your kids take a photo of what excites and delights them, then share it using the hashtag on Instagram, Twitter, Tumblr or via this page, for a chance to win one of ten Eric Carle-themed gift baskets.
Want to add a little whimsy to your child's photo? Use the new free app for iPhone 5/5S to add some Eric Carle-themed fun!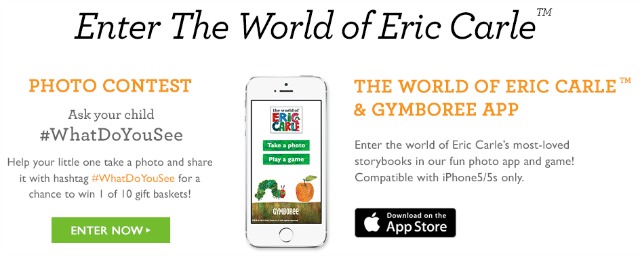 Play and dream in the limited-edition collection by The World of Eric Carle and Gymboree!