I can't believe my kids go back to school on Tuesday. I can't believe summer is over. I try to make September a time to recap and get more organized. I also find that my eating changes and I find myself in the kitchen more and more. This year I'm really trying to change the way I eat. Not just for me but for my family too. I've been looking over a lot of options and a lot of them require me being on my A game and doing a lot of prep. As a mom of three boys I know that there are going to be times that I need someone to be helping me along the way. NatureBox snacks are perfect for getting back into the swing of back to school, whether it's in the lunchbox, carpooling, or for after school snacking.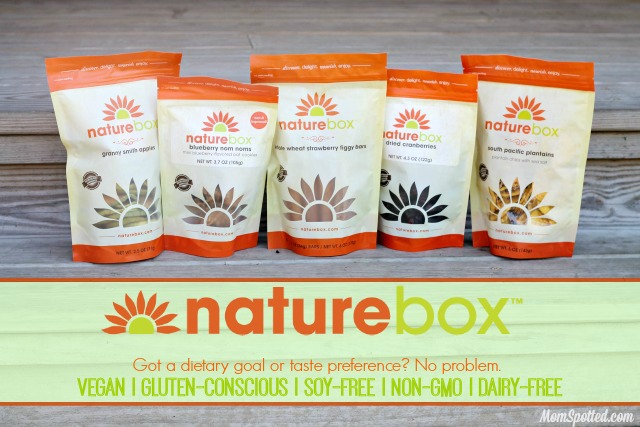 When I heard about NatureBox I was intrigued. I went and looked over the site and saw all the delicious snack options they offered. I loved how many healthy options there were and how I could even accommodate any of the "diets" I was currently trying. Plus, with all my boys with all different interests I spend a lot of time in the car and I like knowing I can toss a bag in my bag and have a healthy option available to them on the go.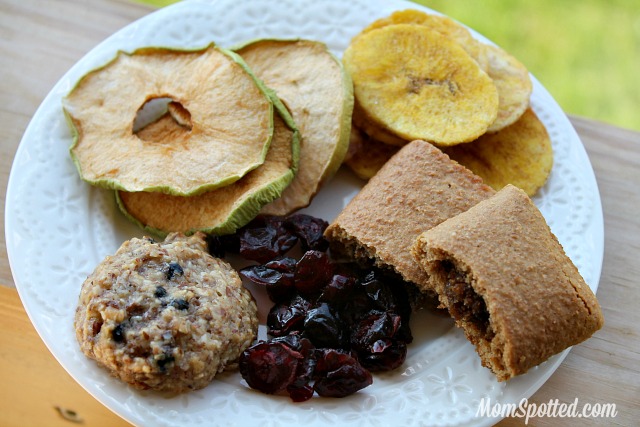 The best part of all of it is that it just shows up on my door. I don't have to remember to fill anything out and I don't have to go anywhere to get it.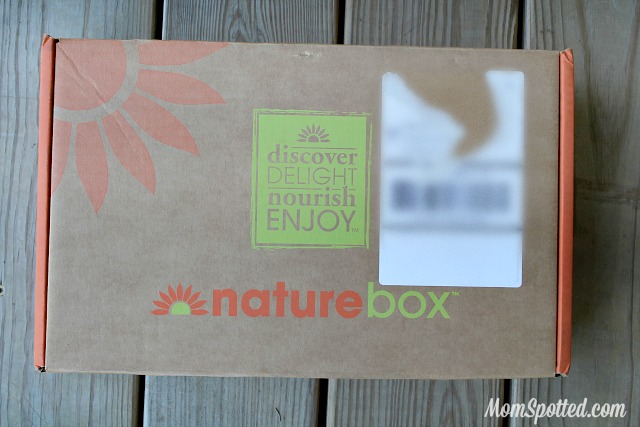 My biggest shock of all when I opened the box was that the bags were full size. I had skimmed over the site and made my selections and figured the bags would be much smaller. I also really liked that all the snacks came in resealable bags!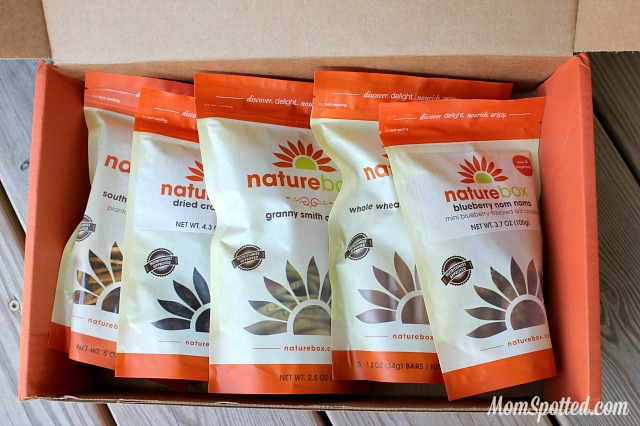 After trying some of our snacks I had to get back online and check out the options. When I did out the math I was impressed with the size/quality to price. I knew immediately I wanted to sign up! I  immediately starting doing math breakdowns and even checked out a local online store to see comparable pricing. I was shocked that when you did the break down you could get these all for as low as $3.19 a bag (even lower with discount below).
Here's how it works. You pick which plan and price you want.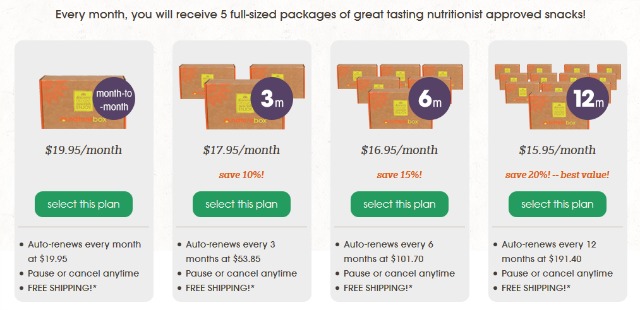 When you join NatureBox, you'll receive five different snacks every month. You can choose the snacks you want or be surprised with their carefully curated selections. I could explain it but their video is short and sweet and does it perfectly.
While the 12 month subscription was an amazing deal, you have to pay all upfront. I knew it was something I really wanted and was a great savings, especially with my $10 discount, and decided to go with the 6 month plan for myself.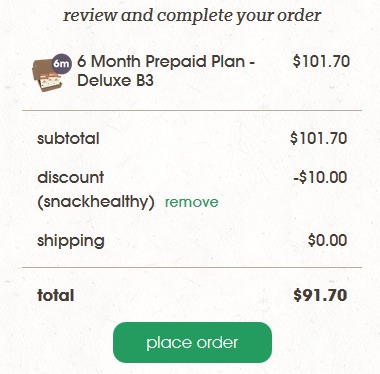 That, along with my $10 off discount, brought each package down to $3.06 each. I thought that was a great deal. Shipping really was free and that was the full amount charged. I'm super excited about getting my next box. Maybe this time I might actually get to give more of them a try. The kids LOVED them and quickly moved in. I know they will look forward to the shipments and I can't wait to find out everyone's favorite. The Granny Smith Apples were a huge hit!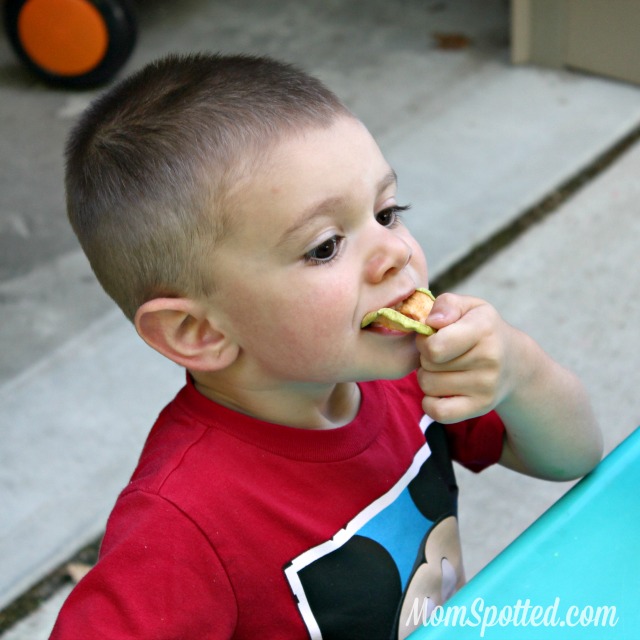 Got a dietary goal or taste preference? NatureBox has 100+ snacks to excite and delight every palate. NatureBox delivers a world of carefully sourced and nutritionist-approved foods right to your door.
"Click here to get 50% off your first month's NatureBox delivery! ($10 value) using promo code: SNACKTOSCHOOL"
Fine Crumbs: Promotion is good for 50% off your first month to month box or $10 off your first box in your first prepaid subscription. New and US subscribers only. Not valid on gift subscriptions and may not be combined with any other offers."
I was selected for this opportunity as a member of Clever Girls Collective and the content and opinions expressed here are all my own.