I feel like sometimes I'm the only mom that doesn't know how many days it is until her kids go back. Not because I haven't checked it out on my calendar but because I dread the idea of my boys leaving me. If I'm going to send them off I at least want to make sure that they look good. By following my social channels you can clearly tell I just have the best time dressing Sawyer is the cutest outfits. The other boys though? Not so much. Gavin is super picky about his clothing and finding things he likes is really difficult. Johnny just won't go to the mall period.
The only reason we can get Johnny to want to go shopping for clothes is to either trick him or wait until his old clothes are falling apart or don't fit. He's super tall and almost 5'11" already (taller than me!!!) which means his shorts were starting to get short. We haven't bought any since January when they first hit the racks again. See, Johnny refuses to wear pants. He owns a pair for when he has to but otherwise -15 out and snowing you'll still find him in basketball shorts and cargos.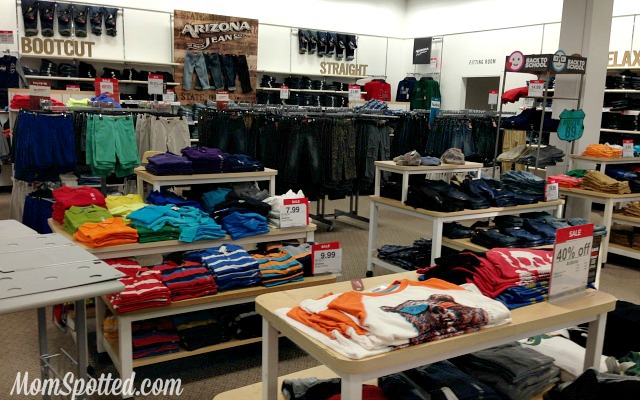 The problem is by the time we start shopping in August the stores are already out of shorts and have moved on to wind pants and jeans. Last year we to the mall and 5 other stand a lone stores and end up with hardly anything and a very irritated teen. This year when JCPenney offered to help us with our back to school shopping needs I thought it would be a great one stop shop. Then I mentioned it to Johnny. He basically told me he wasn't shopping there because he knew it was his grandmother's favorite store and it wasn't "his style". I shrugged it off and thought to myself I'll just bring Gavin then.
A few days later I found myself at the mall and thought I'd walk through JCPenney since it was right next to the store I was there for and realized they had a ton of the brands that Johnny wore. What was he talking about?! They had Addidas, Nike, and even DC brands. All the same brands I was going store to store for! I sent a few pics by text and he agreed to come. He told me it was going to be a failure, I was going to prove him wrong. I was just hoping that shopping with a teen wasn't going to kill me.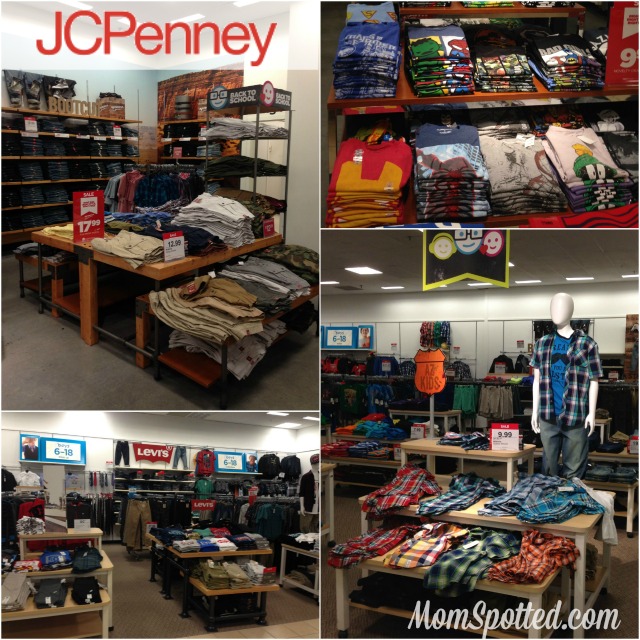 Not only did he have arm fulls of clothing by the time we were done, but we had a great time too. The store wasn't over crowded and his size was available in everything he was interested in. After trying everything on he didn't hand a single thing back! He admitted that maybe his grandmother just shopped in cool stores.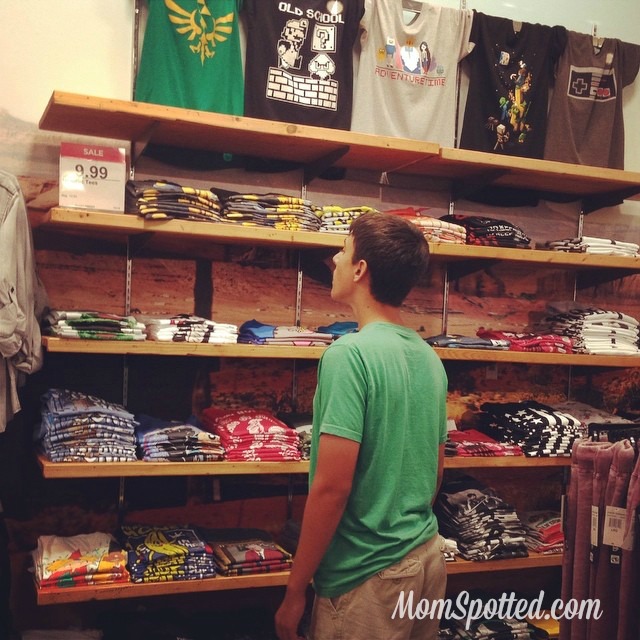 He loved all the graphic tees they had. He just loves tee shirts that have brand logos across them. He loved being able to find some here. He even found a few that allowed him to fully express his goofy side too.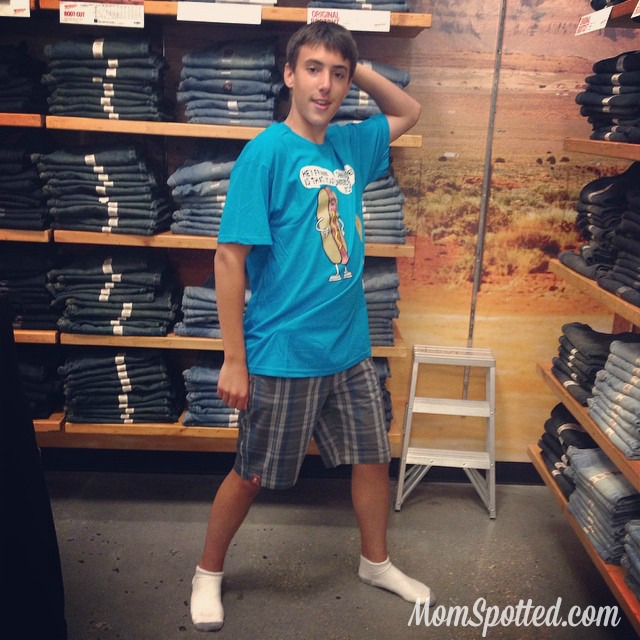 He even realized he could look for a new backpack here too!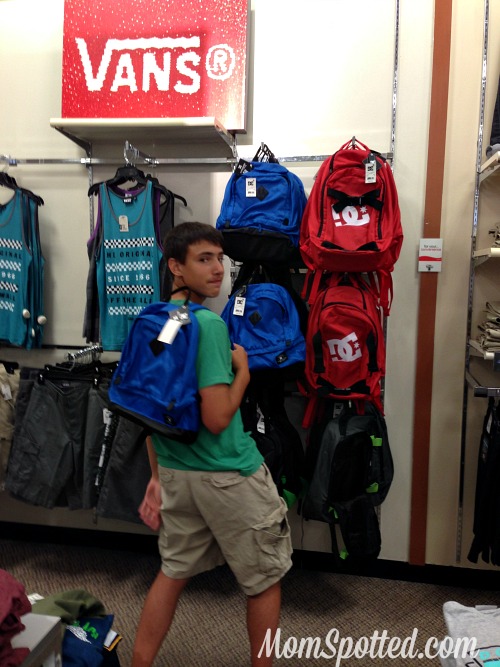 The best part was that while we were doing this Hubby was able to take our 8 year over to his section and look around. Since he is so picky he likes to go through every thing and carefully pick the things he likes. I loved that I could do all their back to school shopping in one place!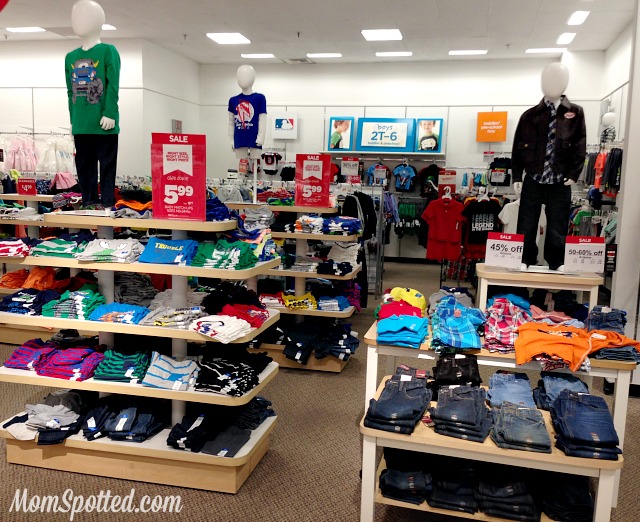 Gavin even found a Minecraft shirt he really liked!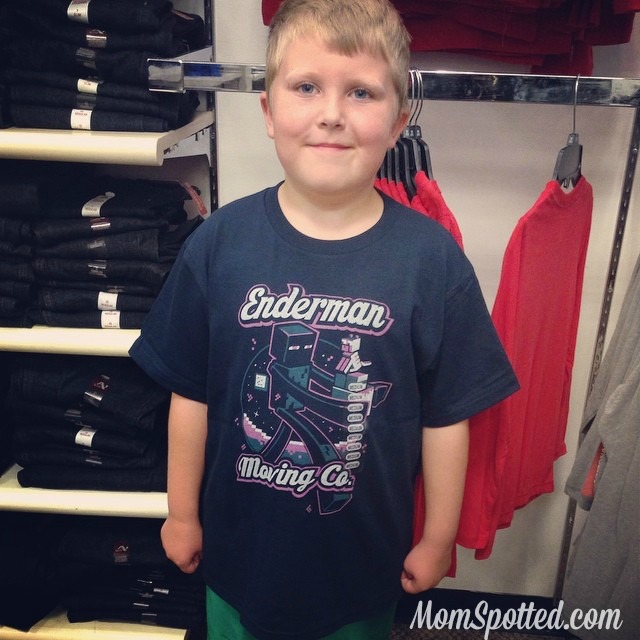 In the end we did really well! Gavin got his shirt and Johnny got a Nike sweatshirt, Nike & Addidas basketball shorts, three pairs of cargos and three graphic tees. Two pairs of pants even came with matching belts! So much for this shopping trip being a complete failure.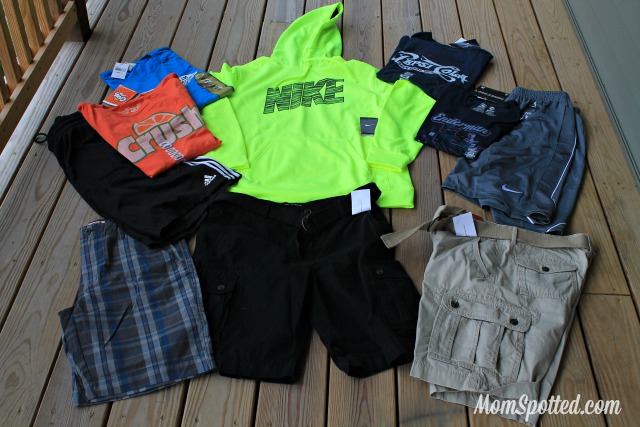 You're probably thinking I broke the bank too, right?
Wrong. Even though the Nike sweatshirt was originally a $55 sweatshirt we still only spent $160! Overall we saved over $106!! If you break it down we paid only $16 per item! Where else can you buy $16 Nike Sweatshirts and $16 Addidas basketball shorts? If you don't believe me, here's my receipt.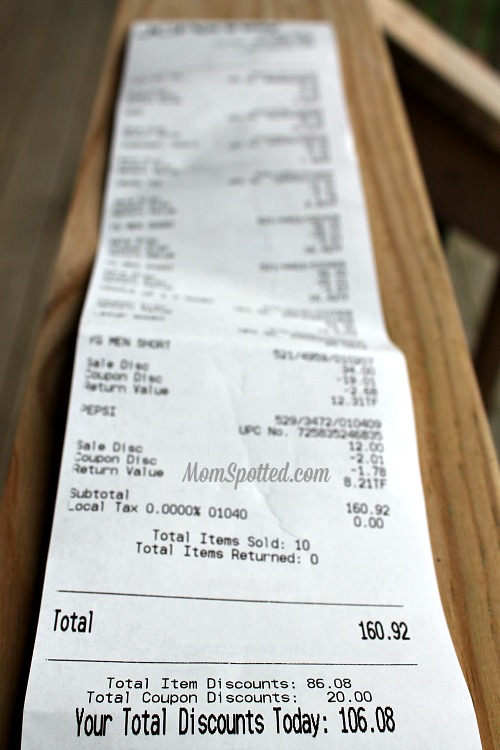 Johnny is so happy with his choices and he's so glad to have some fresh clothes in time for school. We hope we can grab him a few more pieces at some point but this let us get a huge chunk of it out of the way! Everyone wins!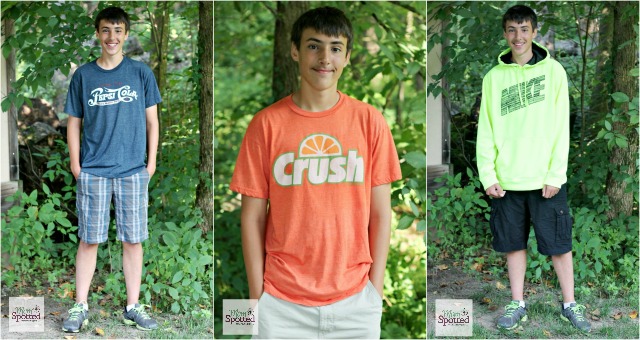 If you're shopping with a teenage boy I highly recommend stopping into your closest JCPenney! It's one stop shopping with all the top brands your kids will like. So save yourself the headache and just bring your whole family over and let your wallet benefit from all the savings!
When It Fits, You Feel It. www.jcpenney.com/backtoschool
What are your kids favorite brands?
Disclosure: Compensation was provided by JCPenney via Mode Media.  The opinions expressed herein are those of the author and are not indicative of the opinions or positions of JCPenney.