Toy Story is probably one of my favorite Disney Pixar movies ever.  I love kid movies that are funny and entertaining for the whole family.  The kid in me is obsessed with the idea that my toys were really alive and had their own silly little dramas.  My family and I have enjoyed Toy Story, Toy Story 2, and Toy Story 3.  Usually sequels are pretty terrible, but each Toy Story sequel movie is as good as the first one.  I love all the new characters and toys that have been added along the way.  Jesse is probably for sure one of my personal favorites.  The story lines are always so fun.  My kids and I laugh the entire movie.  Now there is a new Toy Story movie to add to your collection, Toy Story OF TERROR is now available on Blu-ray Combo Pack!
Mr. Pricklepants is telling a spooky story while the Toys are on a road trip with Bonnie to her grandma's house.  While traveling in the rain they suddenly have to stop at a roadside motel.  After one of the toys goes missing, the others find themselves caught up in a mysterious sequence of events that must be solved before they all suffer the same fate in this Toy Story OF TERROR!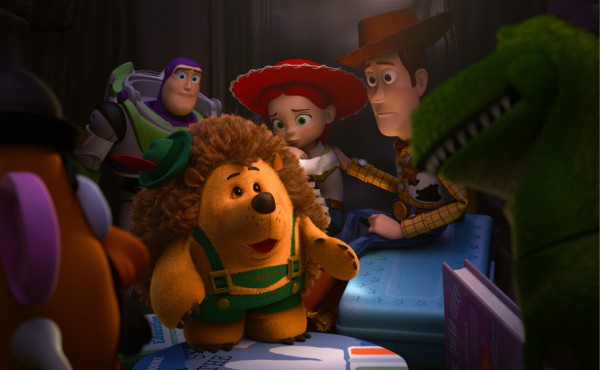 All of the original voices are in the movie as Buzz, Woody, and the whole gang.  It is super funny and exciting finding out what happens next to Bonnie's toys.  They also meet a new toy Combat Carl that is a great addition to the Toys' newest adventure.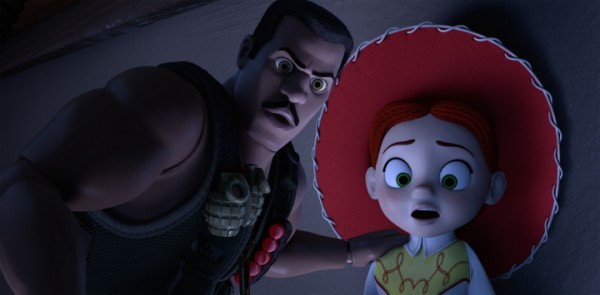 Hayden is 5 1/2 and loved this movie! It says "Terror" in the name of the movie, and even though the toys maybe pretty terrified Hayden wasn't ever scared.  It is another cute Toy Story movie with a little extra added excitement and twist.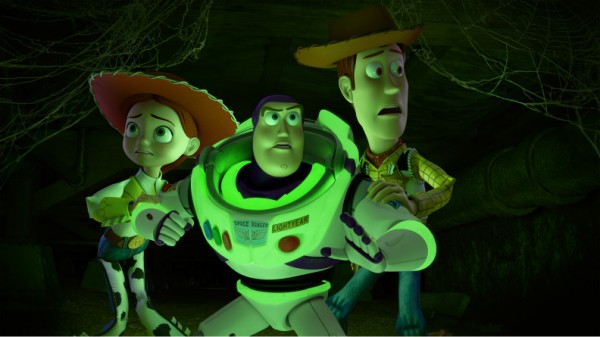 There are some great special features on this Blu-ray including "Toy Story Toons" shorts: "Small Fry," "Partysaurus Rex" and "Hawaiian Vacation" each with Audio Commentary; and the rarely seen, especially spooky teaser created for the D23 fan conference.  Another fun bonus feature is the vintage toy commercials including "Old Timer," "Combat Carl," and "Transitron."
This would be the perfect movie to add to your Disney Pixar collection and is great for Halloween that is right around the corner!  The whole family will enjoy this movie! Right now you can grab your own copy at Walmart or Amazon!