I'm a lover of all things breakfast! I could eat breakfast foods for every single meal for the rest of my life and be okay with that. Having a warm breakfast that's hearty is a huge plus. This Banana Nut Raisin Oatmeal Breakfast Bake is crazy easy to make if you have a few minutes to throw the ingredients together and then go off and get ready while it bakes this is the perfect go to morning dish that will leave every single family member full and satisfied in the morning.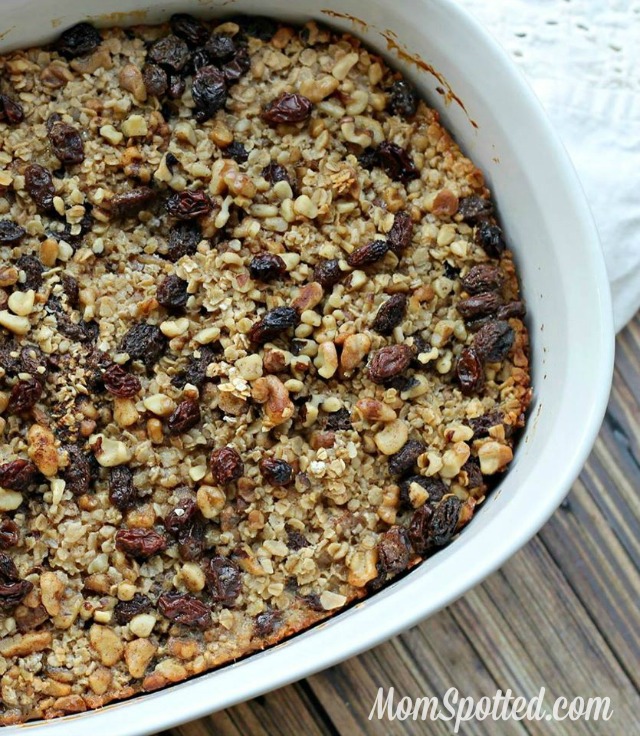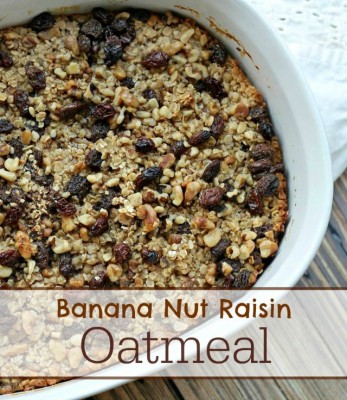 Banana Nut Raisin Oatmeal Breakfast Bake! #Recipe #HorizonB2S
Ingredients
1

Cup

Quick Oats

6

Small/Medium Bananas

1/2

Cup

Raisins

1/2

Cup

Chopped Walnuts

1

Cup

Milk

1

Egg

1/2

Teaspoon

Baking Powder

3/4

Teaspoon

Cinnamon

1/4

Maple Syrup

1

Teaspoon

Vanilla Extract

2

Tablespoon

Butter

Melted

Pinch

of Salt
Instructions
Preheat oven to 375.

In medium bowl combine and mix walnuts, oats, salt, cinnamon, baking powder, and raisins. In separate small bowl whisk together milk, egg, butter, vanilla extract, and maple syrup. Cut and slice all bananas and lay at bottom of your casserole dish (mine was 8x10). Then take your dry mixture and evenly lay it over the bananas. Then drizzle your milk mixture over the top. Make sure to evenly coat and try to get the entire surface area covered. Bake for 35 minutes until it is golden brown along the edges. Serve.
Looks good, doesn't it? Mmmmmmm! So good and so easy! First you need to take your quick oats, walnuts, baking powder, cinnamon, and salt and mix together in a medium-sized bowl. Stir it up good. Place aside.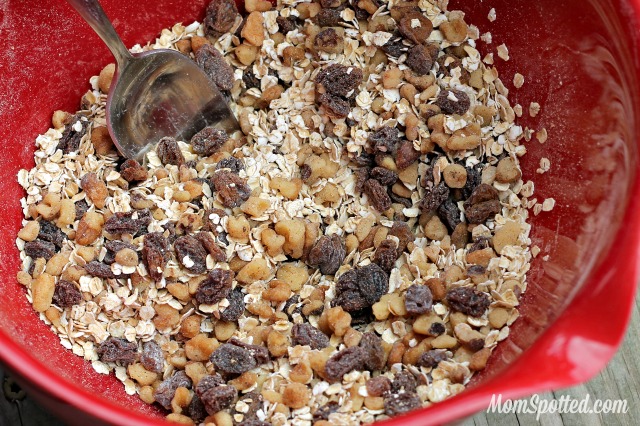 Next in a small bowl whisk together the milk, egg, butter, and vanilla. I didn't fully melt mine and that's why you see all the butter floaties. If yours looks the same way it's fine.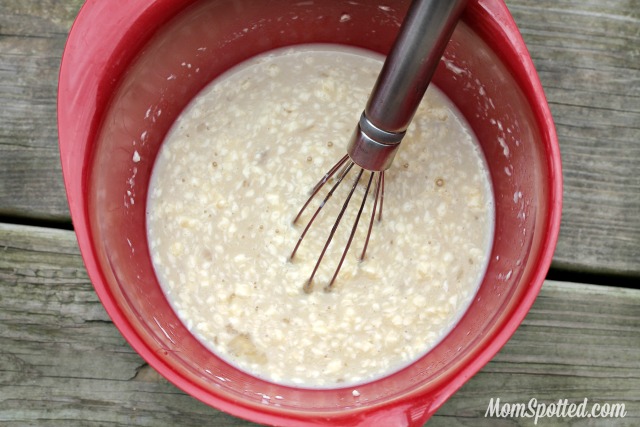 Take your casserole dish and line the bottom with to layers of sliced bananas. I left mine pretty thick sliced but you don't need too.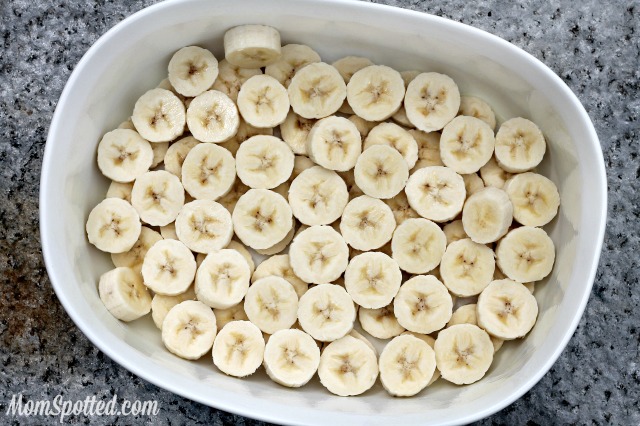 Take your dry mixture and even spread it over your bananas.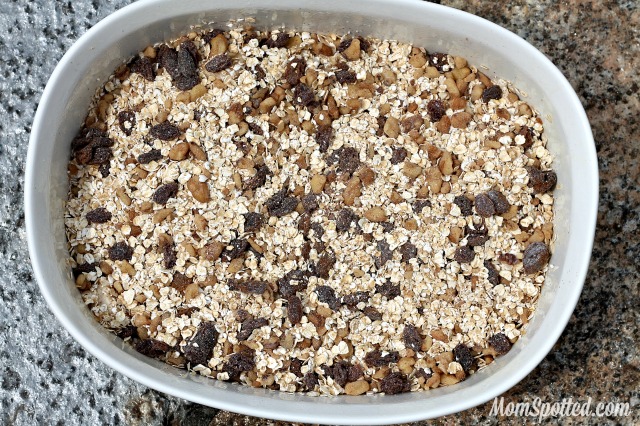 Then pour the milk mixture over it all. Make sure you even coat it. Try to make sure you get ever last oat wet. If you want you can then sprinkle the top lightly with additional walnuts and raisins.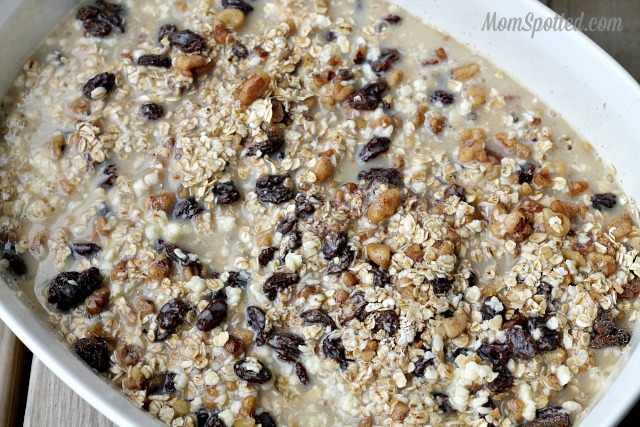 Bake for 35 minutes uncovered until the top becomes golden brown around the edges. Remove and serve immediately.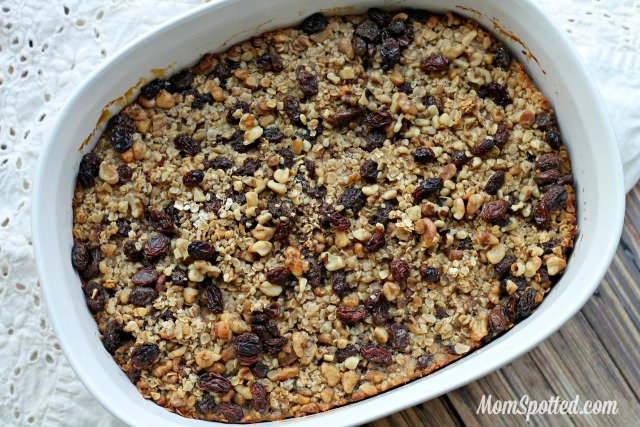 See all the hearty goodness?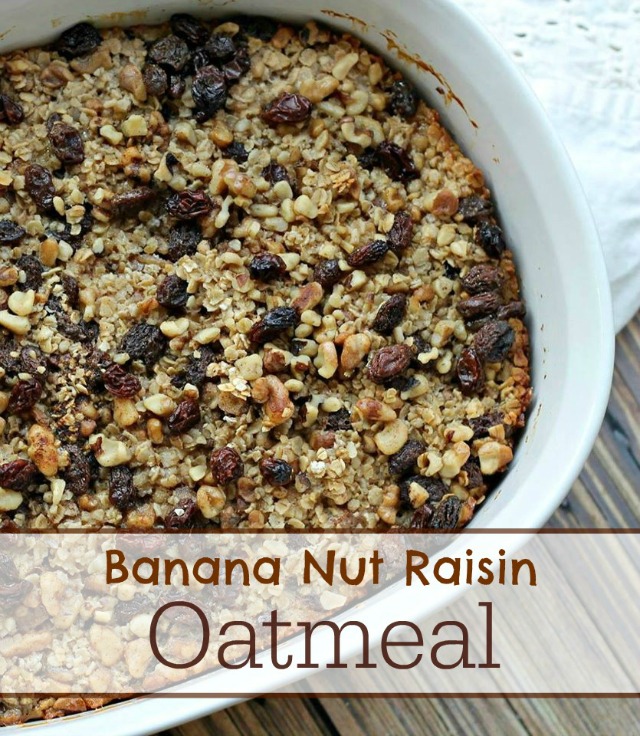 My boys found this to be so good. Gavin actually told me this Banana Nut Raisin Oatmeal Breakfast Bake was one of the best breakfast meals he's ever eaten and asked if I could make it every day. I really wanted to play around with the photos of it since it was so pretty but my kids actually brought the bowls and spoons to me and said the house smelled so good they just couldn't wait any longer!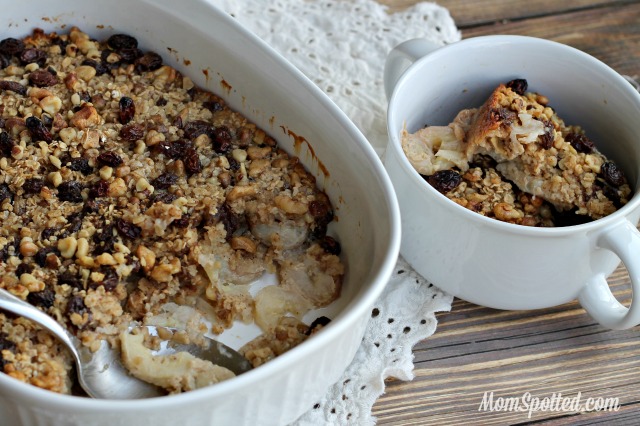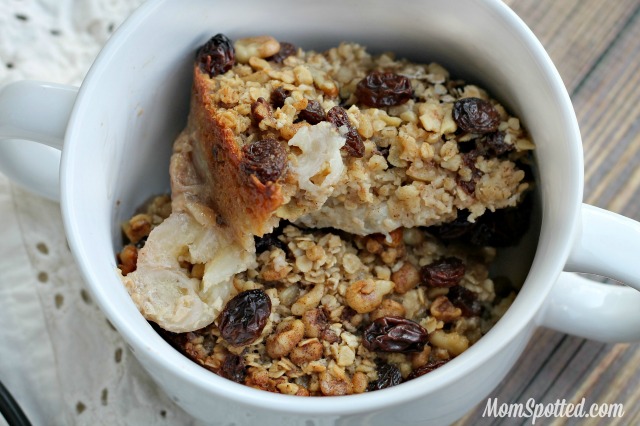 Want to know a secret? The day I made this I was out of milk. Then I remembered we had some Horizon® Organic Milk Boxes in the pantry from Gavin's camp lunches and it saved the day! I love Horizon® Organic Milk because it actually doesn't get stored in your fridge! I love that it's good for several months so when I see them go on sale I can stock up and always have them handy for my boys!
A cold, creamy glass of Horizon® organic milk is a good choice for your family and the environment. Our milk comes from cows not given growth hormones* or antibiotics, raised on farms that follow sustainable organic practices. Available in gallons and half gallons.

*No significant difference has been shown between milk from rBST-treated and non rBST-treated cows.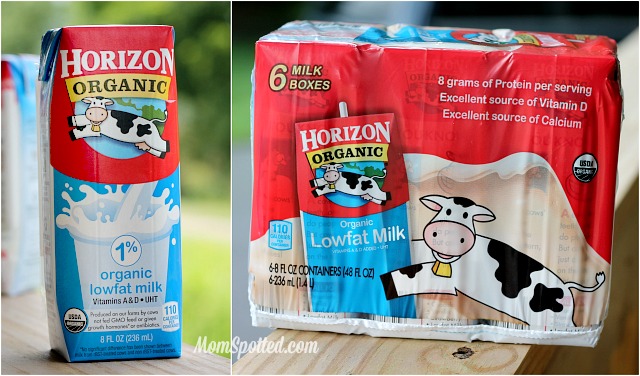 Have you ever tried Horizon® Organic Milk? If you haven't you definitely should! I love being able to include it in school lunches and on the go with Sawyer. Knowing its organic and doesn't have any harmful chemicals in it makes me feel better as a mom too! For more info make sure to follow Horizon on Facebook, Twitter, & Pinterest!
What ways do you kick-start your school day mornings?
This is a sponsored conversation written by me on behalf of Horizon Organic. The opinions and text are all mine.