Back in the early fall I was asked to be a Pampers Baby Board member and since then they have allowed me to help other moms in my community with amazing donations made available to me. Once again they gave me another opportunity. I wanted to pick someone out of my circle of friends and I fell upon an old friend from high school who was actually a second grade teacher at my son's school. She was a teacher who had just given birth to her second child, a daughter. What made this the perfect opportunity was that it was Teacher Appreciation Week and what other way to show our appreciation than with a great big old diaper donation.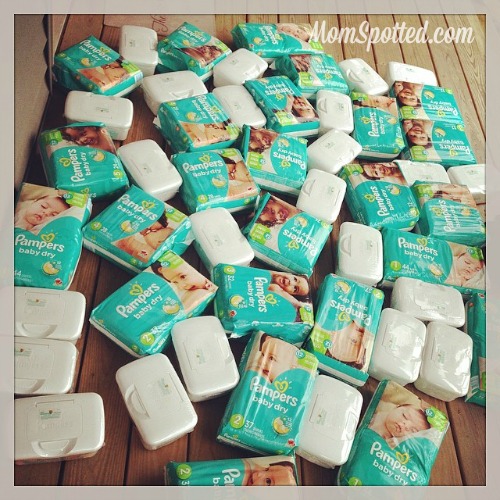 I wasn't sure on how I wanted to do it. We were friends in high school but didn't 'really talk much since. I knew she was just coming home after giving birth and the last thing I wanted to do was make her feel like she had to guest star on a blog post.
So, what's a girl to do?
I decided I was going to do a #dindongditch. If you've never heard of one I got the idea from Crystal over at Simply Being Mommy. It's where you leave a special donation for someone on their front steps, ring the doorbell, and then run. We definitely wanted to give this a try. So, we loaded the back of our van full of diapers and wipes and off we went to her home. Gavin was so excited about doing this for one of the teachers.
Unfortunately, he got caught trying to carry them down her long, dirt driveway but it's all good because it let me meet her beautiful little girl with a head full of hair! I love seeing new babies but wow! What an eye opener on how big Sawyer had become! Her baby was so little!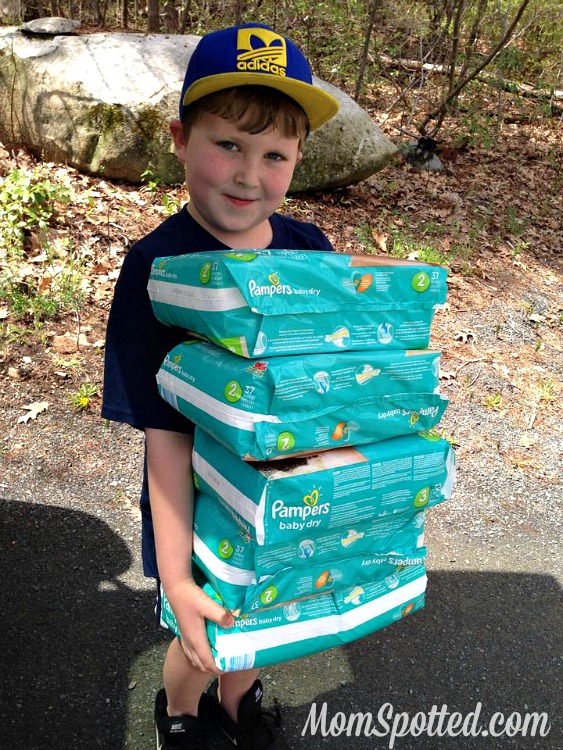 Speaking of little boy…
He is such a happy toddler. He's so into everything right now. He's not like my other boys either. Sawyer is so curious. He's into everything. He wants to know exactly what everything is doing and how it all works. He's also learning all the things he likes and doesn't like. What does that mean as his mom? A lot of messes!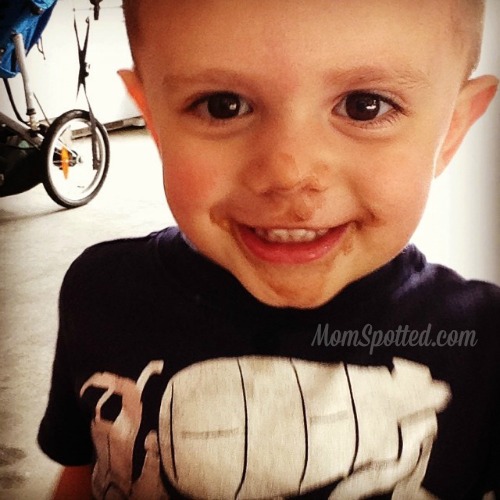 To clean all these messes I love having lots on hand to make sure my home stays clean. P&G always have everything I need to clean up any mess he throws my way. I am constantly using Pampers wipes for more than just his bum. They make great hand and face wipes when we're out and they do a mighty fine job at keeping our stroller clean too!
From food in my hair to sticky drinks on the floor P&G has everything I need to keep my home and my family clean!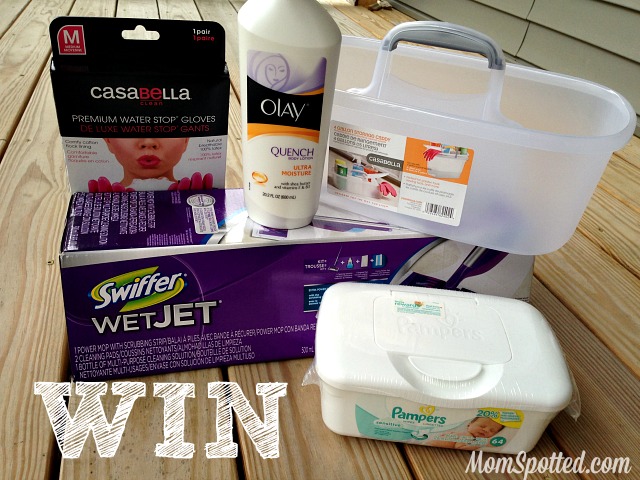 Right now one (1) Mom Spotted readers has the opportunity to win ONE (1) P&G Cleaning Prize Pack like the one I receive (pictured above)!!! To enter use the Rafflecopter form below. Good Luck!
Contest ends 8.4.14 at 11:59pm. For Official Giveaway Rules click here. U.S. Residents Only.
*I received a gift card and pampers wipes in exchange for posting. I am also a member of the Pampers Baby Board, all opinions are my own.