My 5 year old Hayden is a huge fan of toys he can build with. After Halli goes down for a nap I can usually find him in his room building some amazing creation. His imagination blows me away when he is building. He is always making something new and interesting. When we were offered to try out nanoblocks. I knew Hayden would be so excited to test them out. We were sent the Air Force One from the Sites-to-See Collection, and the White Terrier Dog from the Mini Series. nanoblocks are amazing little building blocks. nanoblock is a mico-sized building block system with its smallest piece being a mere 4mmX4mmX5mm. They are so itty bitty tiny, but can create the most amazing things. The finished products really are like art work.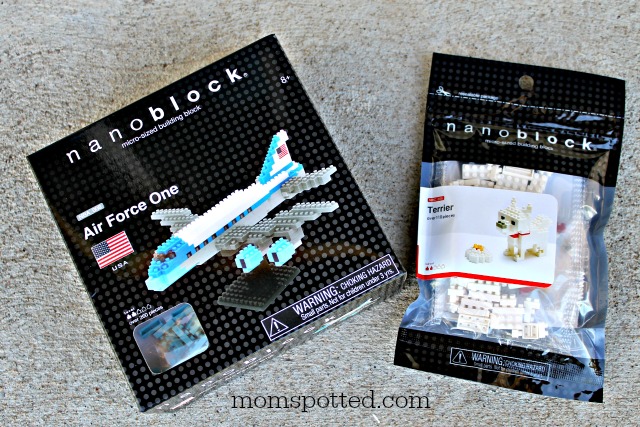 I was a little blown away by how many tiny pieces there were in each kit. They also came with really great detailed instructions. nanoblock packs are created for children 8 years and up.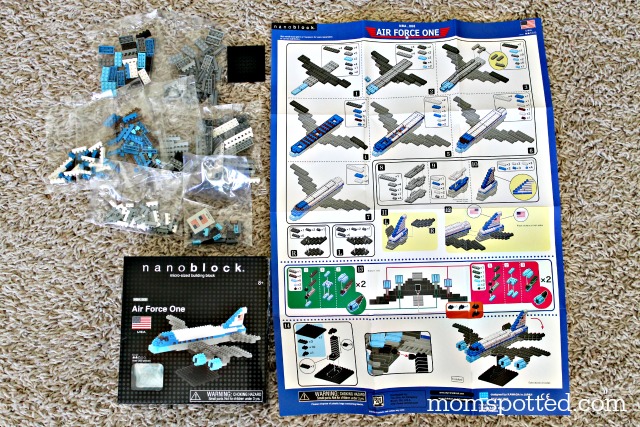 Hayden was a little under the age suggestion for these blocks, but they have been a great activity for us to do together! I have really loved the quality time that I get to spend with him doing nanoblocks. We have to wait until Halli goes down so she won't get into all the little pieces, but as soon as she is sleeping Hayden is busting them out and begging to work on it. That little boy has so much patience!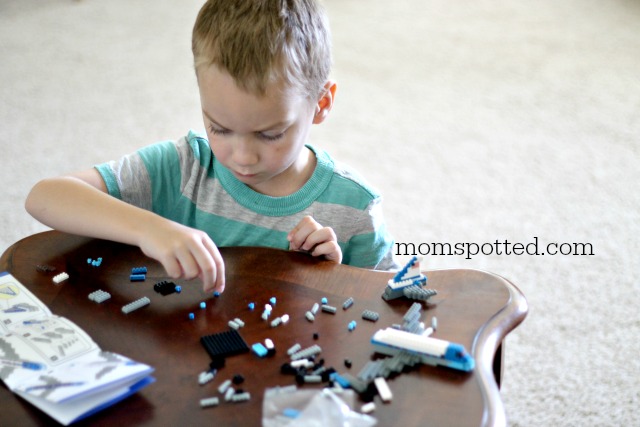 He has loved counting out all the right pieces for each step and helping me line them up where they need to go. Each piece locks in securely, but because they are so tiny they do take awhile to put together. Hayden is much more patient than I am when we are building. He loves the things and could be working on it all day.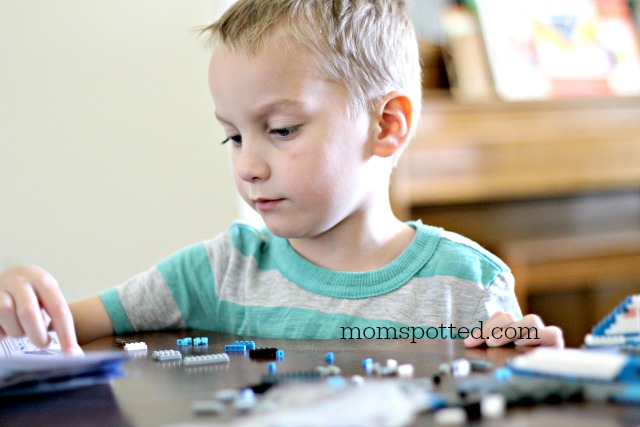 Right now you can find these amazing teeny tiny little blocks in the toy aisles at Target! They would make a great gift for any building enthusiast young or old. I already know I am going to be buying a pack or two for Hayden's stocking next year.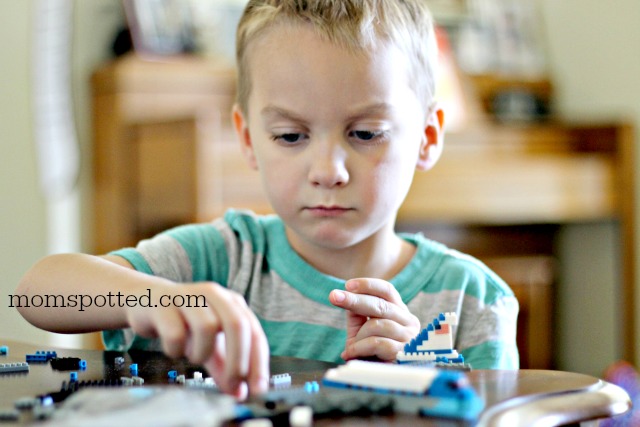 nanoblock is having it's first ever contest:
Using only nanoblock bricks, build and enter your very own, unique creation! Nano-enthusiasts of all ages are welcome to participate in the first-ever national nanoblock Award: Build It Your Way Competition. The winner will be crowned TATSUJIN: Master of nanoblock along with fun prizes including a family vacation worth $4000, an iPod nano and a year-long supply of nanoblock pieces! Enter the contest or vote for your favorites by visiting Your nanoblock Creations.com, or view the full rules here. Follow along with the fun and watch for entries to be featured on twitter and on facebook!
Nanoblocks really are amazing little blocks and so much fun. I love that they also help his fine motor skills and he really thinks about what he is creating.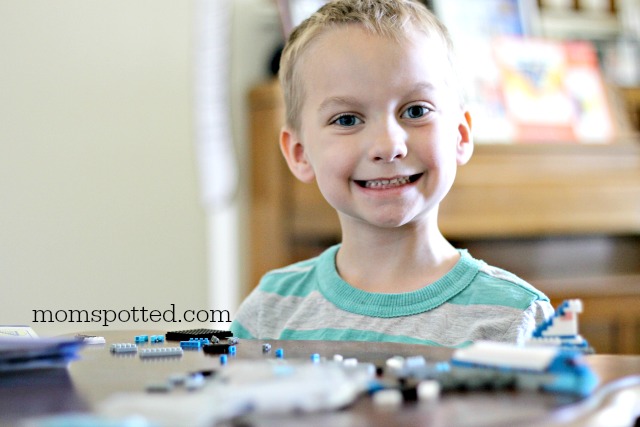 Right now one (1) Mom Spotted reader has the opportunity to win (1) nanoblock prize pack including (1 of each) Mini Series and Site to See Collection! To enter use the Rafflecopter form below. Good Luck!
Contest ends 8.4.14 at 11:59pm. For Official Giveaway Rules click here. U.S. Residents Only