Where have I been! In New York City of course! I know things have been crazy but I promise you it will all be worth it! I can already tell you this years holiday gift guide is going to have some great ideas in it! I already have some must have products on my list! I know, I know it's July but it will be here before you know it. I know I say that every year but I'm serious this year! It's going to be more organized this year so I can get all crafty and bake a lot more!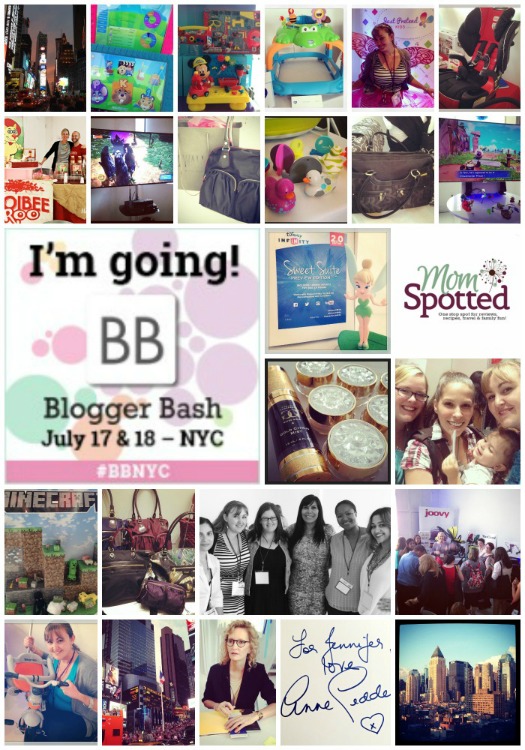 Plus, who turns down NYC? I love NYC! Since I live in Massachusetts I decided I'd just drive in. Although with the cost of parking your vehicle I might reconsider that in the future. We were given the event location and a list of hotels in the area. I decided to stay with Yotel. I'll be sharing more on that later! It was clean, modern, and close to Times Square but it was small; the smallest hotel room I've ever had.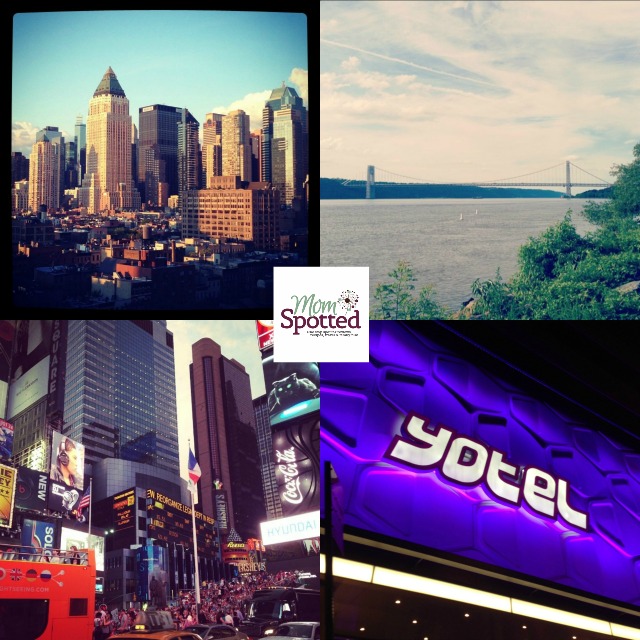 I love the city and when I was telling Gavin all about it he said he couldn't believe it and wanted me to send him a video. Of course I turned to Instagram! He pointed out I forgot all the people and just showed all the buildings and the lights. If you look through all my Instagram photos you can see lots of people though.
You may have heard about the bus that drove into the building and sent several people to the hospital. That actually happened right outside our hotel. Seeing how slow that street travels and how they hit I really don't understand how it even happened! Just craziness!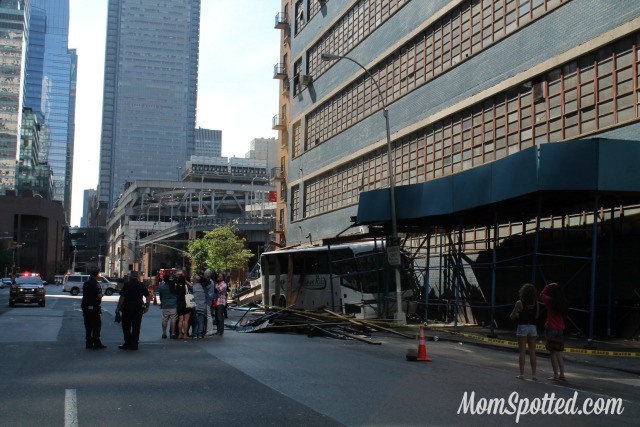 First thing Thursday morning Blogger Bash kicked off with the VIP sessions. We had a jam-packed day filled with great speakers on topics like being on TV, fashion, and more. We also had several mob wives stop on over and chat with us too! My favorite part was when we were all given this amazing designer handbag from MC Wallace. At first glance it was a bag I actually wouldn't have chosen because it had a lot of gold visible zippers. However, this bag has met all my needs and more. There is a spot for everything (I mean, EVERYTHING!!) I carry around and it keeps it all separate and easy to access. The only thing it lacks from being perfect is a pocket big enough to hold a camera lens securely (like a water bottle slot) on the inside or even the outside.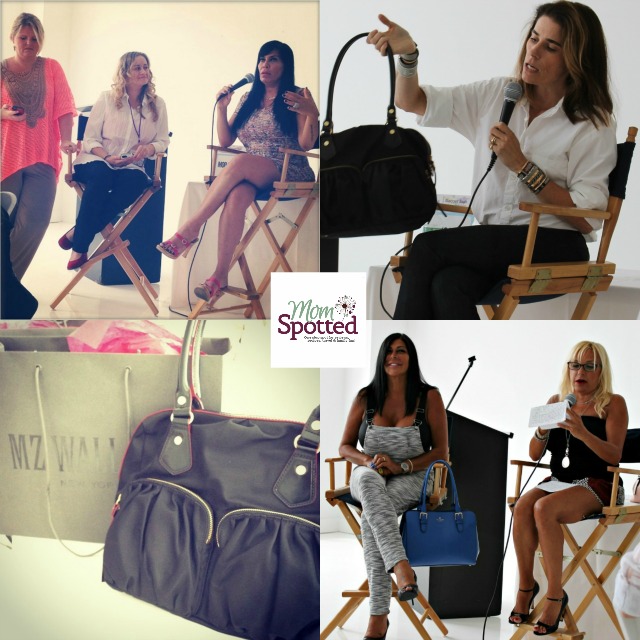 After VIP ended we were given first access before the doors were officially opened for Sweet Suite! The first thing we got to see is the all new Skylanders Trap Team coming out in October! Gavin would have loved to have been in this room! He's a huge fan and has all the other Skylander editions! You can bet this is on this year's holiday gift list!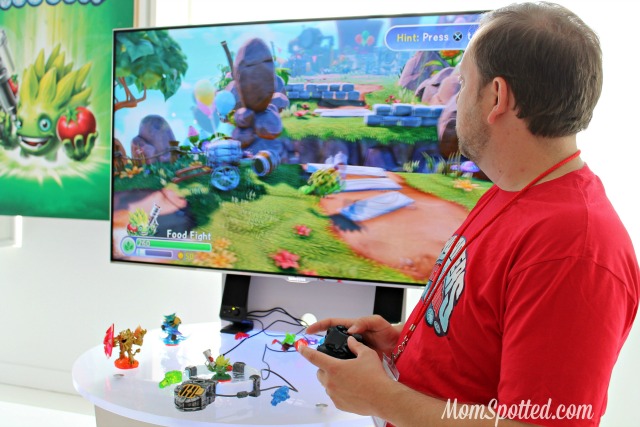 We also got to meet with many other awesome toy sponsors thanks to The Big Toy Book! I was super excited to see some of my favorites like Green Toys, Disney Infinity, and Vtech Kids! My favorite item of the night was from School Zone Publishing. The Little Scholar Tablet is my must get item this season! I've checked out MANY kids tablets and this is the first one that has ever made me want to have a love affair away from my iPad. Normally I always say just stick to your iPad but this tablet it completely designed with everything School Zone! Over $400 worth of apps that will help your kids learn in fun ways! My boys have loved their books and computer games and I'm thrilled to see a new option available for Sawyer! My favorite part is they even have a parents center to track their skills!
Pictured below-
Disney Infinity Tinkerbell
Little Scholar Tablet
Mickey Mouse Tool Sets from Just Play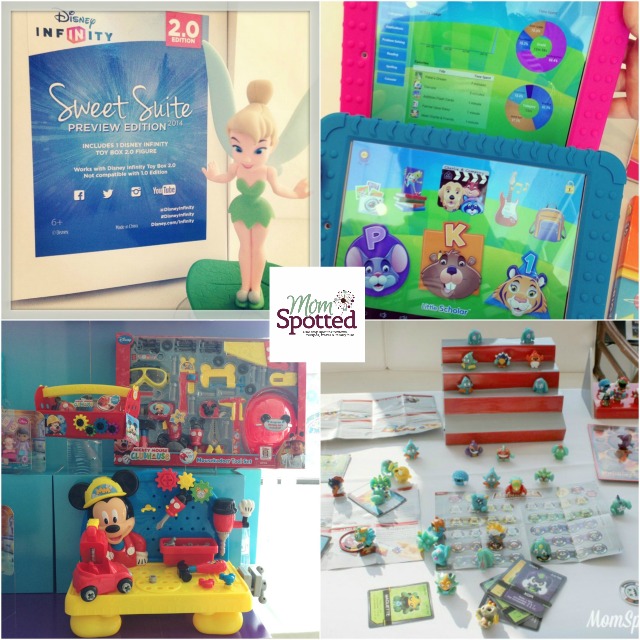 Aside from the toy brands another company that spent the entire time there with us was Rooibee Roo! You know how some brands just had you hello? Well, that is just what happens when you meet Heather and her crew! It didn't help that behind the friendly faces and amazing personalities is a great brand with a real statement! Rooibee Roo teas are delicious and good for you! I'm normally a peach-only-girl but I fell hard for the Watermelon Mint!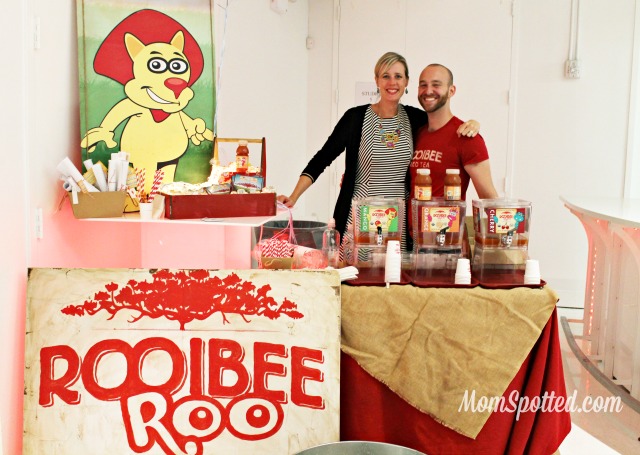 Sawyer loves that they have kid teas too because I brought home a Cherry Tea and he thought it was better than chocolate milk! Right now it isn't sold locally for me but I'll be buying some Rooibee Roo from Amazon! I wish I had known sooner because I would have had it for Gavin's lunches this week for camp! Since Rooibee Roo has a full serving of vitamin C and is rich in antioxidants I think it makes a great choice but add in that it has no high fructose corn syrup and  is naturally caffeine free makes it the right choice! I don't want my kids drinking things they don't need! Being available in multiple flavors like Cherry, Orange & Mango make if kid friendly too!
My favorite of all the events was Baby Palooza (#BTBbaby)! As many of you know I have been huge into all things baby since this blog kicked off and many of the brands in this room I already had a long time relationship from previous events like the ABC Expo and brand ambassador partnerships! It's been so long since I've seen Pam from Joovy and I also got to hang out with Kate over at Britax! Knowing the amazing people behind the brands is such a great opportunity! These woman aren't just about the products they are promoting but they truly want to know the moms and children using them and how they can continuously make them safer and better! We are pretty much exclusive to both these brands in our home! We also got a chance to see the new products from brands like JJ Cole, Boon, Delta Children, and more!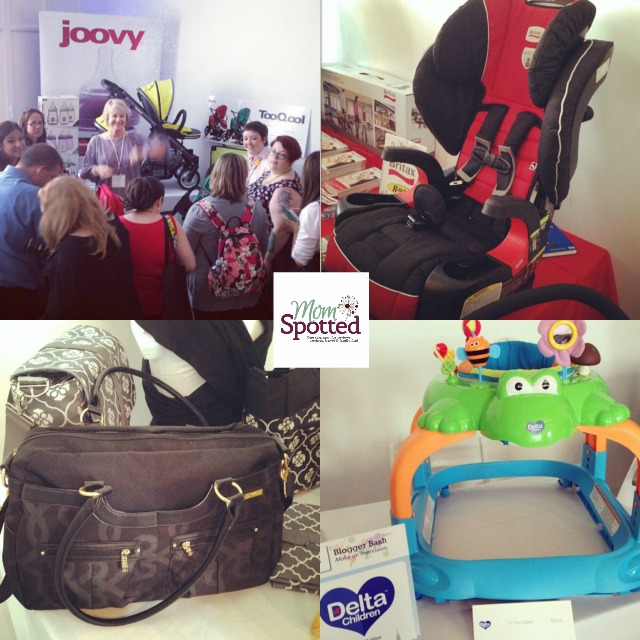 We use Joovy products every day and every day Joovy makes my life easier! From light weight strollers taking up as little space in the van during long family road trips to fun rides on the bike trail this brand has made it all possible! Joovy's quality is above all and I loved being able to see all the products I haven't been able to check out previously all while in good company!
Their line of Boob bottles are awesome! I really wish they were out when Sawyer was little because I would have loved to give them a try, especially the glass ones! Did you know that work together with the Medela breast pumps too? Talk about a great feature! The bottles I used didn't fit any of my Medela parts so I felt I was always adding to my dish load.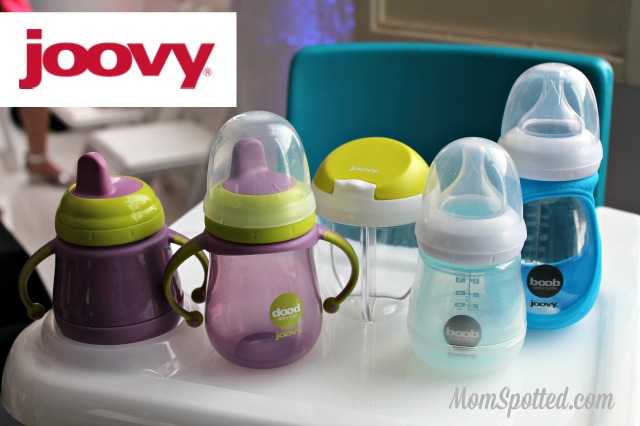 Another really awesome part about this event was that ANNE GEDDES spoke! Let's talk about an amazing opportunity! I just adore all her amazing photos of babies! Of course with my addiction of taking photos of Sawyer you know I covet all things Anne Geddes! When she was done talking she stayed and signed her new book Little Blessings for everyone! See mine?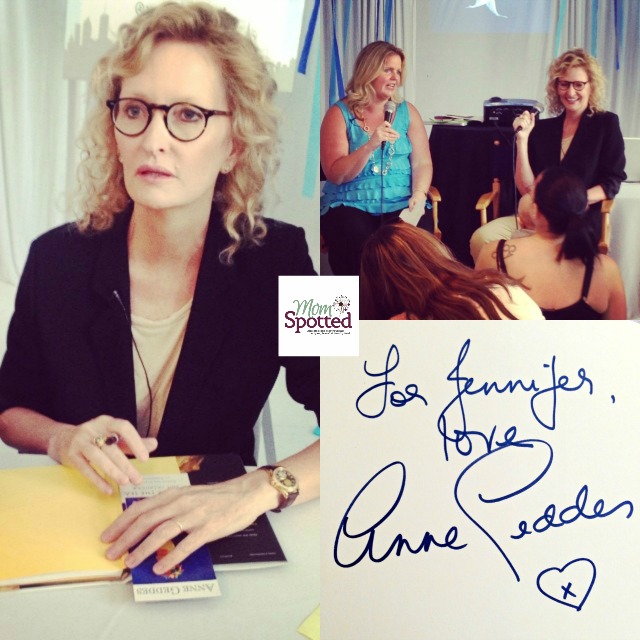 As with any event my favorite part is seeing old friends and making new ones! I love being able to connect and talk with the other amazing bloggers that do what I do. Not everyone in my life really understands what exactly it is that I do and talking in a room with a bunch of them that get you completely is the best! Do you recognize any of these amazing ladies? One of them might just be Courtney from Courtney's Sweets who use to write here occasionally!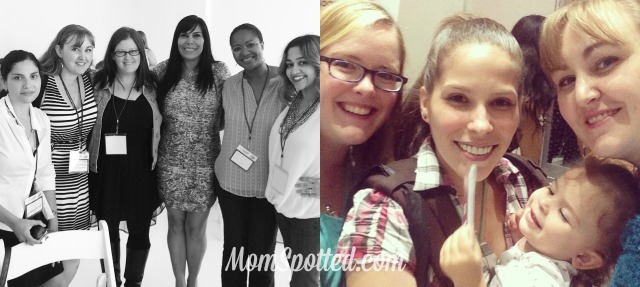 I cannot wait to hear about what they have in store for 2015!!! What a great event! To see all my photos please check out my 2014 Blogger Bash Album on my Facebook page! Don't forget to give me a like too! Thanks!