Beauty is so many things to me. It doesn't always translate to a pretty face either. Sometimes the beauty we see in people is how they treat others, treat their family, and most importantly how they value themselves. True beauty comes from within and I love how Dove is always promoting to love who you are in all their ads. I love how they use people from all different walks of life. It shows us that beauty to one person may be different to another.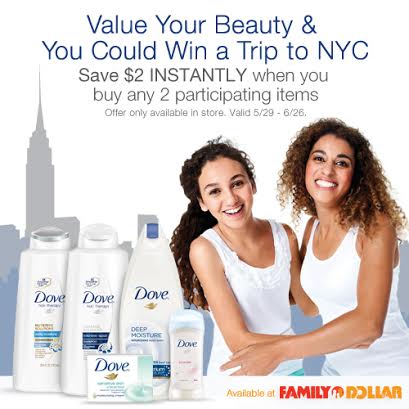 Family Dollar and Dove are bringing you a great contest right now to celebrate the woman in your family that inspire you with offering you a trip to New York City. I entered myself and chose this picture of me and my cousin from several years ago. We live 1200 miles apart and we don't get to see each other very often. She too has three kids and her husband is a police officer who works nights. She works as a helper at her oldest sons Christian school and her plate is more than full. The ways she helps her family and raises her children are so beautiful to me. She's an amazing daughter and sister too! I'd love to have some time for just the two of us to connect and in one of my favorite city's too!
Want to enter? It is super easy!
First upload a photo of you and your inspiring female family and upload it to your Instagram or Twitter account using the hashtag #FDBeautyIs and then grab the link and register it over on Family Dollar's entry page. Post your picture URL for an extra entry each day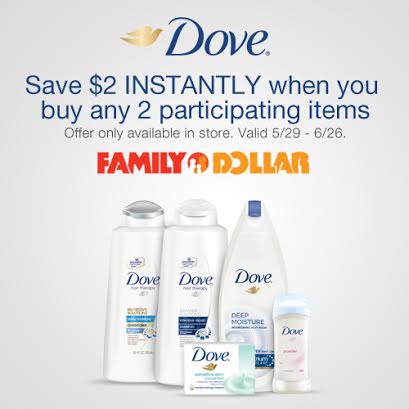 Then go in-store at your favorite Family Dollar store to save $2 instantly when you buy any 2 participating Dove items at Family Dollar. Offer available from 5/29–6/26. No coupons needed!