"I participated in a campaign on behalf of Mom Central Consulting (#MC) for Pier 1 Imports. I received a product sample to facilitate my review and to thank me for participating.

I love Pier 1 Imports. I've been shopping with them since I had my first apartment at 21. I love how they really carry everything you need to give every room in your house a touch of color and style. From curtains and frames to dishes and furniture you'll find it all at Pier 1. The past year I've really been trying to focus more on my home. We've collected a lot of clutter over the past 5 years and lack style when holidays aren't around. I want my home to inviting and pretty at all times. Pier 1 has been great at making small changes with big impact.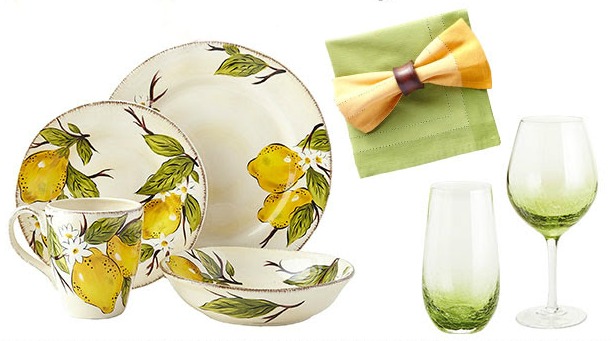 One area that I found was neglected was my daily entertaining pieces. When I first set up my kitchen I found a really nice set that would last years. I got a very basic set so as my style changed it would work with everything but honestly all that got me was a boring palette. They have no color, no style, and they certainly don't make me smile with I set my table.
When the warm air hits we move our meals outdoors and often invite company over too. I really wanted to spice things up and push those boring dishes aside. I wasn't sure what I had in mind but I thought I'd get started with my local Pier 1 store. They makes it easy to design a comfortable and inviting outdoor oasis that is sure to be enjoyed by family and friends all season long.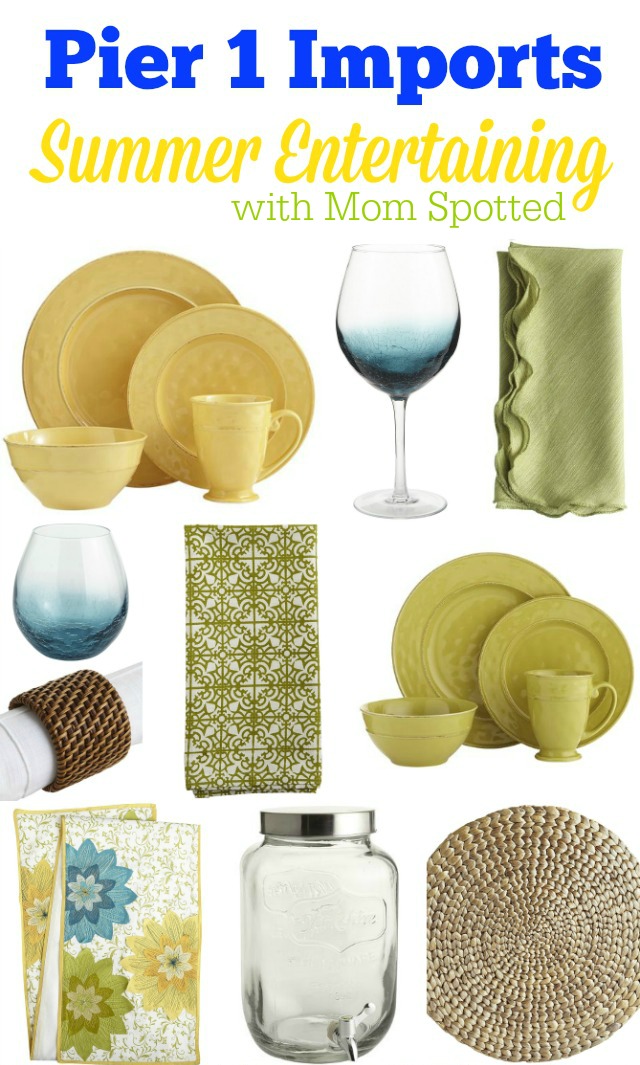 If you have never visited your local Pier 1 Imports you must! You don't even need to have any sort of design sense or capabilities since they often have areas all set up with things that go together for easy shopping. I love how often times many of the products they have are able to be purchased in several color options allowing for mixing and matching.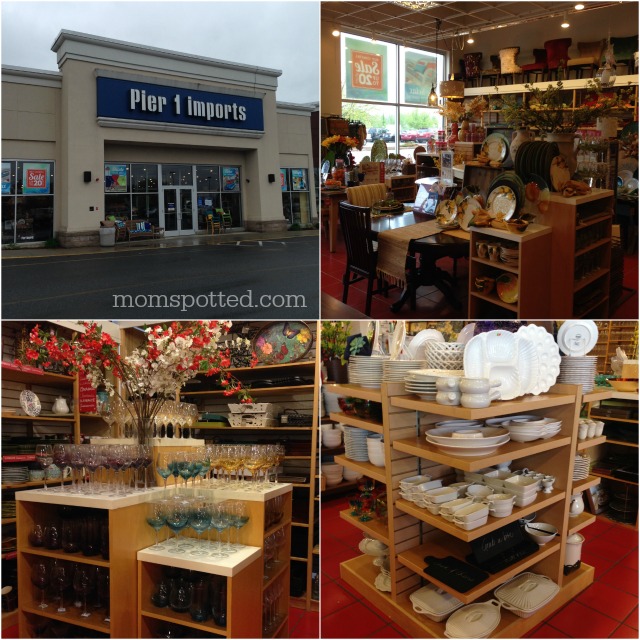 Just a heads up to all the mama's out there. It's not the most kid friendly store. There are no carts/carriages and a regular stroller will not fit through. Sawyer is a great little shopper so I do attempt it at times with an umbrella stroller or a direct- I know what I want & hold my hand- approach. That being said the staff is child friendly which is helpful if you need help carrying something to the register and don't want to let go of that little one.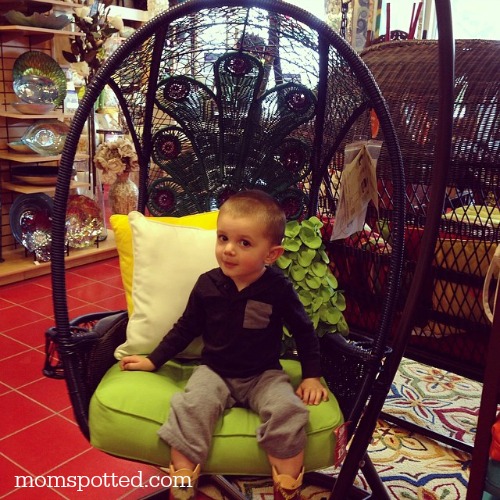 On my main shopping trip for this I went without Sawyer and was there much longer than I care to admit. I fell in love with this Cheerful Petals Table Runner but it wasn't on a display table conveniently set up with coordinating decor. This meant I had to get creative. I went straight to the Crackle Drinkware that was available in multiple colors and knew the teal would be perfect.
For the plates I wanted something I could mix up but still simple and decided upon these Martillo Dinnerware pieces. To keep things bright I chose the mango. At this point staff realized I was trying to see if my stuff went together and helped me mock set up right there in the store where I shared this photo with you on Instagram!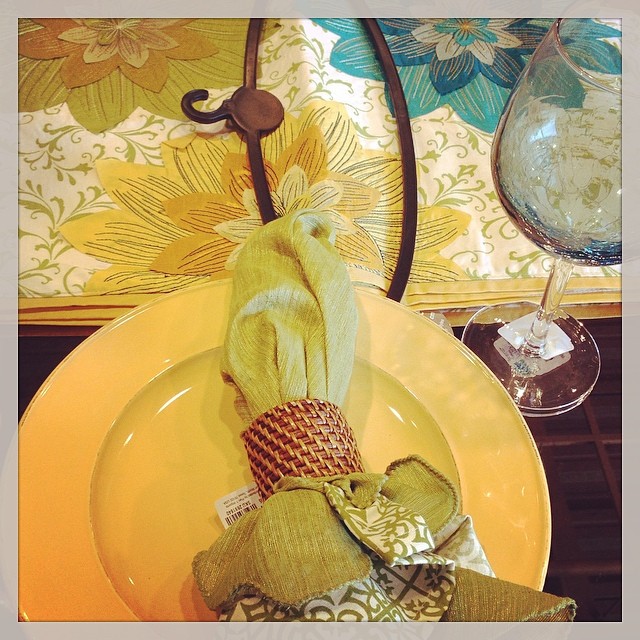 As you can see I ended up going back another time with Sawyer. I knew I wanted another burst of color with an additional plate and some placemats. While I didn't want green the Martillo Dinnerware didn't have a blue that matched. I also ended up getting some stemless pieces of the crackled glasses for the older kids to use or other adults who didn't want a goblet. I need to go back one more time and get the chargers that match my Woven Rattan Napkin Rings.
Don't forget you can shop Pier 1 Imports four ways:
In-­‐store — See it, touch it, feel it for yourself, and our in-­‐store associates love to toss around ideas on-­‐the-­‐fly!
Ship-­‐to-­‐store — Browse from the comfort of your home, and pick-­‐up in-­‐store.
Ship-­‐to-­‐home — Our e-­‐commerce offering, browse, order and pay online from the comfort home.
In-­‐Home Delivery — Order furniture and large items on pier1.com, and have them delivered right to your door, or even have items assembled, within one to three weeks.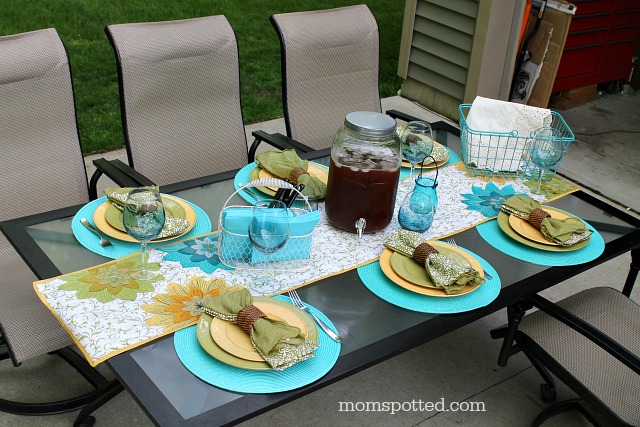 I am so pleased with how it all came together in the end. It's so bright and cheerful and I just love using it even when no one is coming over. Everyone just loved how it looked too. Of course all the kids were a little disappointed they didn't have a pretty table to sit at but I promised them I'll work on that for them.
They did however enjoy getting to drink ice tea from the Mason Jar Drink Dispenser. This really was such a perfect touch to the party. Doesn't it look great? Next time I need to add in some peaches and lemon slices for some added prettiness too!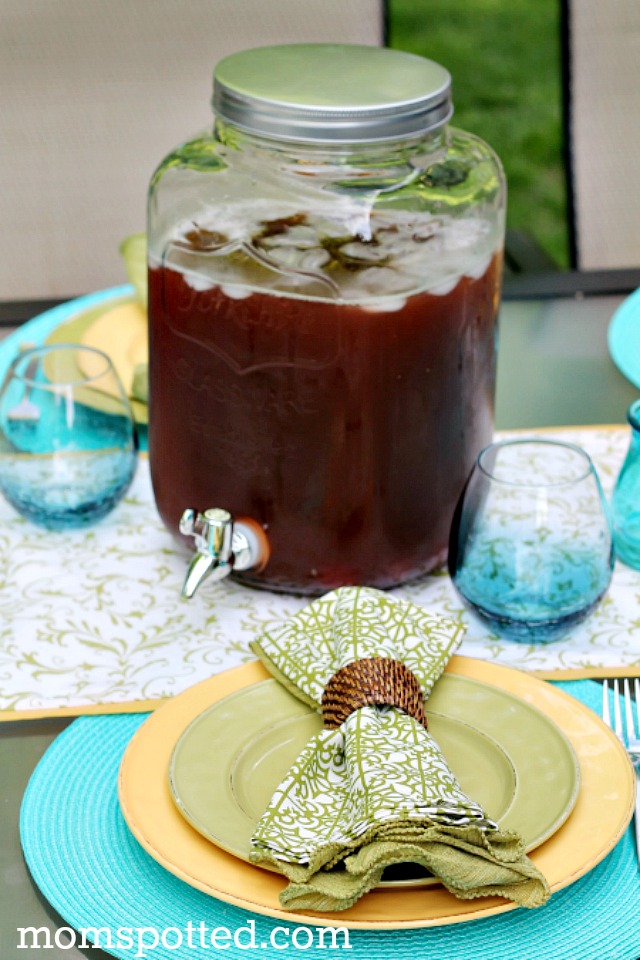 Right now one (1) Mom Spotted reader has the opportunity to win (1) $25 Pier 1 Gift Card! To enter use the Rafflecopter form below. Good Luck!
Contest ends 6.17.14 at 11:59pm. For Official Giveaway Rules click here. U.S. Residents Only