I can't believe I still have posts about Sawyer's birthday not published right now. Things have been crazy and I keep meaning to make them a priority but I promise they will all get shared! I only have one or two left. Today I want to show you the Mickey Mouse DIY Birthday Goody Party Bags I made. They came out so cute!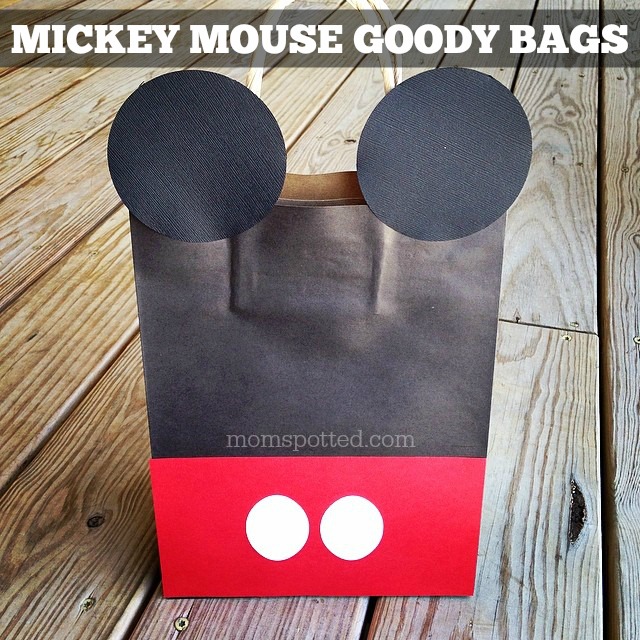 The Mickey Mouse goody bags were super simple to make. I looked around at a few places for black bags but I really liked the ones I found at AC Moore. Most craft stores sell solid color bags with and without handles. The preference is up to you. I chose handles so they were easy to carry. I liked the natural ones because they faded into the background more than the white ones I saw in other stores.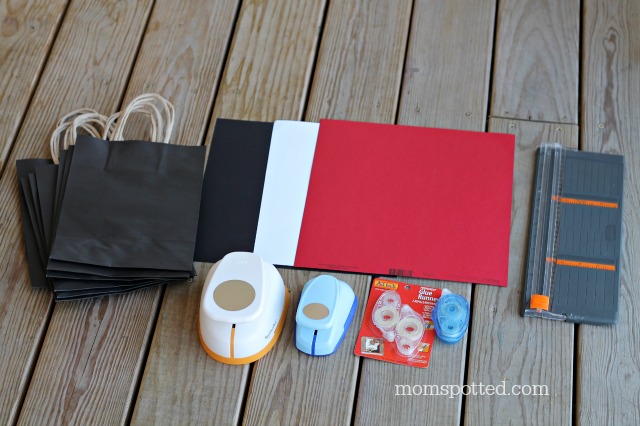 Here are the tools I used to make them: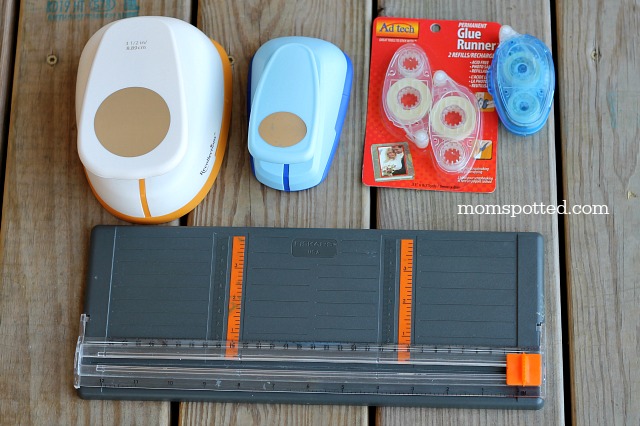 Before you grab your glue prep all your paper. Having three kids running around the house I always like to prepare so that if I stop I can pick up easily.
For each bag you will need:
Two 3.5 inch black card stock circles
Two 1 inch white ovals
One 3-4 inch red card stock strip the same width as the bag you chose.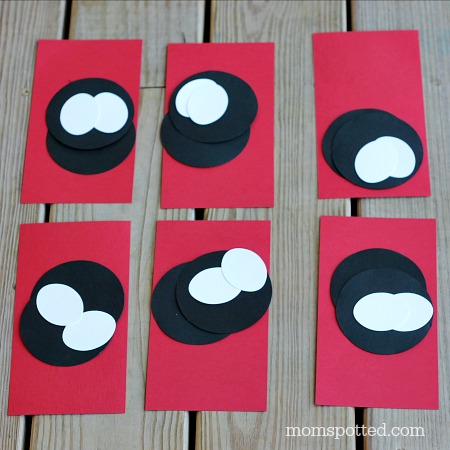 Now that you have all your pieces they rest is a breeze. Grab your glue of preference and then adhere the red strips at the base of the bag. Then take your white oval and stick them on vertically centered. I found standing and having one in each hand helped visually place them faster.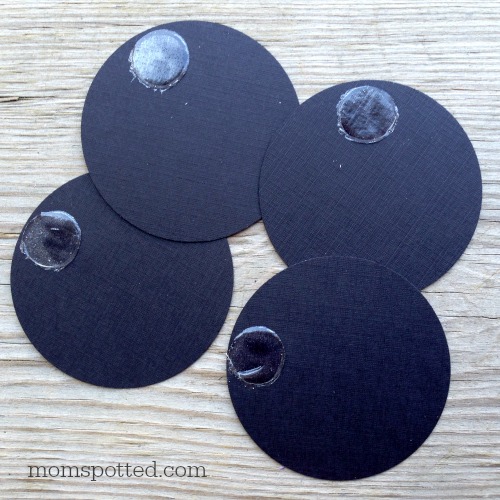 Then attach ears. I just added a little glue to the base and then attached them. It's okay if they partially cover the handle. You'll still be able to carry it okay.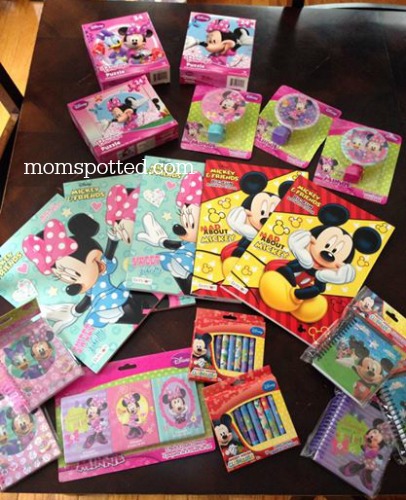 I found a bunch of great Minnie & Mickey products at my local dollar store and made them all identical. If you notice I actually only have stuff for 5 kids but I knew I wanted them on the table and made a 6th and left it empty. I used red tissue paper to top them off. They were a HUGE hit!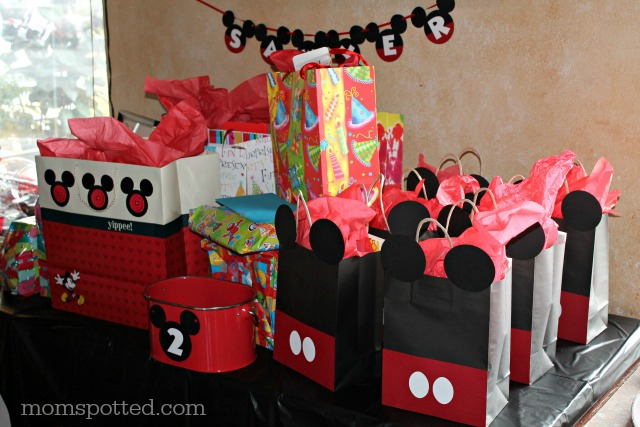 Didn't our Mickey Mouse DIY Birthday Goody Party Bags come out great?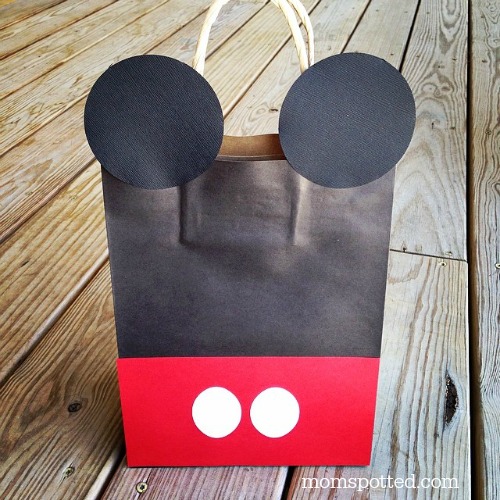 Stay tuned for other posts about Sawyer's DIY Black, White & Red Mickey Mouse Birthday Party. Click the link to see the posts we've already shared to far!