This year I have been homeschooling Hayden for preschool.  Next year he will be starting Kindergarten and he is so so excited.  School is out and everyone is thinking about their summer vacations, but Hayden is counting down the days until school starts again.  He loves to learn, and he is really super smart.  I have really had to search and find things to challenge him.  He learns things quickly and is already writing, reading, and spelling.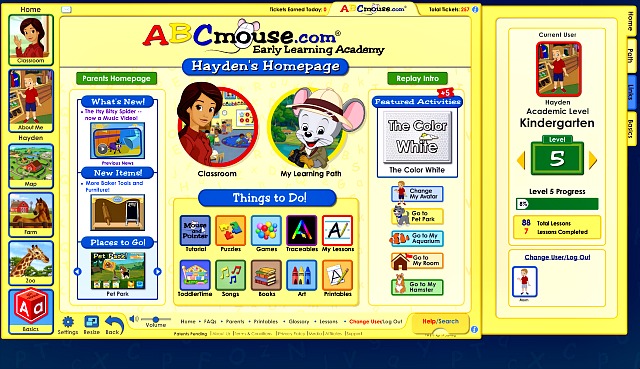 I had heard about ABCmouse Early Learning Academy but never really looked into it.  ABCmouse.com is the leader in education tools and apps.  It is designed for PreK-Kindergarten, and the curriculum is already organized and ready to go.  The ABCmouse curriculum covers everything from math, reading, science, writing skills, music, and art.  It is an easy go to for us for Hayden's preschool time.  There are 450 lessons with 6 different levels.  There are levels for toddler time, preschool, pre-k, and kindergarten.  I was able to pick what level I thought was best for Hayden, and I can also change it at anytime if I think it is too hard or too easy.  I love the flexibility and how easy it is to use.
At the very beginning Hayden was able to customize his own little student for ABCmouse.  He was able to choose everything from the hair style, to the kind of clothes he wore.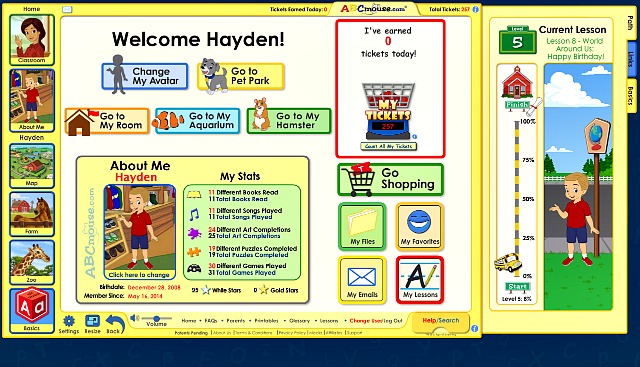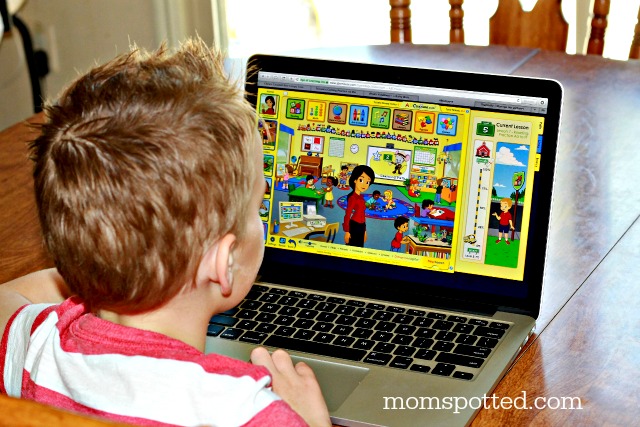 Hayden loves all the different activities for the lessons.  There are books that are read to him while the words are highlighted, puzzles, songs, and other games to help teach the lesson.  I can also print the extra printables that go with the lesson to reinforce what he learned.  Even though all the lessons are ready to go and organized, I can also go into the parent settings and put together my own lesson.  ABCmouse is super user friendly and I can tailor it to the needs of Hayden.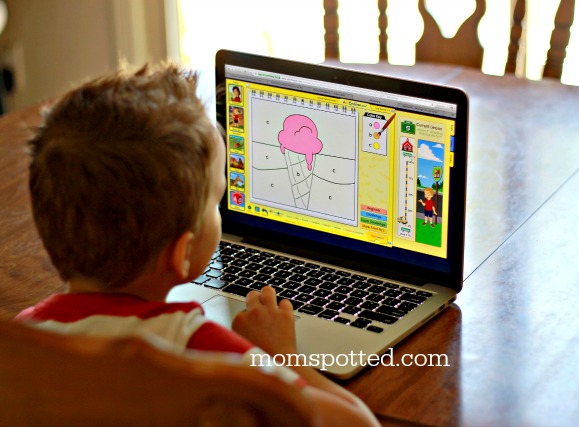 Hayden can also take a break from the organized lessons to go on ABCmouse "field trips."  Hayden loves going on field trips to the zoo and the farm.  As the lessons and activities are completed Hayden earns tickets that he can use to buy things for his fish tank and other animals on ABCmouse.  He loves pretending to take care of them.  They are great reward system and he is excited when he completes a lesson or activity so he can earn more fun things for his "pets."  Hayden wants a dog desperately!!!  His ABCmouse pets not only encourage Hayden to work on the lessons, it also is good at teaching Hayden the basics of what is needed to take care of a pet.  Using ABCmouse is also a great way to introduce Hayden to technology, and how to use the computer.   Before he ever started a lesson there was a mouse practice game to teach Hayden how to use the mouse.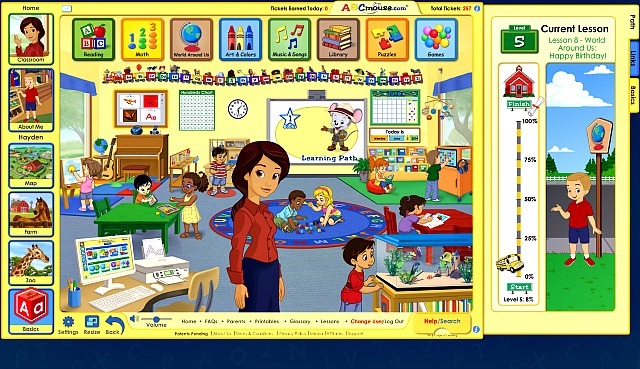 I also love that ABCmouse has a parent section.  I can see exactly where Hayden is.  Where he is on his lessons, what he has learned about, and what he has mastered.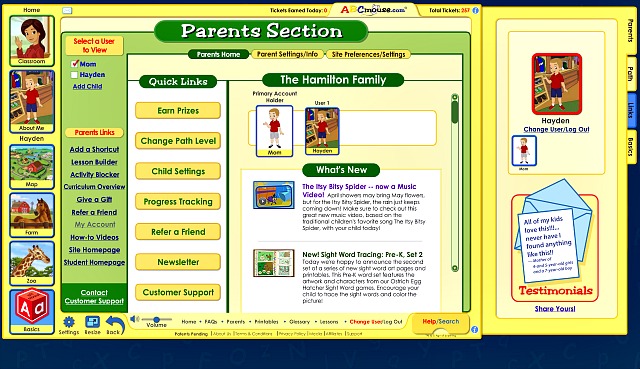 For a subscription to ABCmouse you can pay monthly or annually.  You can also add more than one child to the account and each of them can customize their own little student to have their own learning path.  So really you can have a subscription for up to 3 children for the price of 1!  You can also monitor each child's progress in the parent section.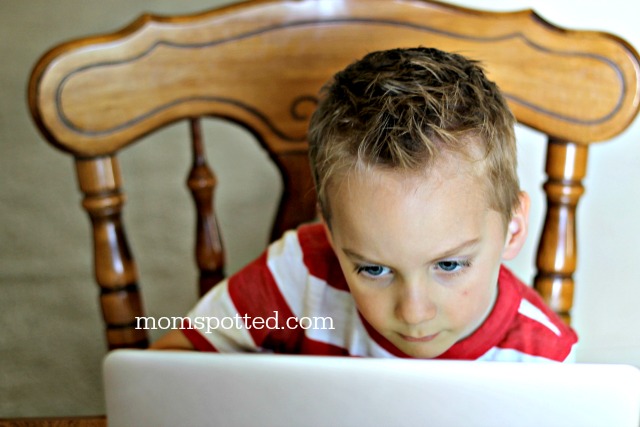 Letting my kids be online is a scary thing.  The internet is such a useful tool, but there are also really dangerous things.  My mind is at ease when Hayden is on ABCmouse because there aren't any advertisements or pop ups.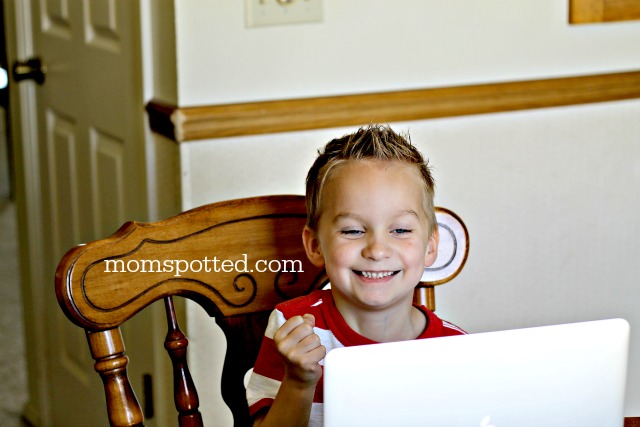 ABCmouse is a great tool to help kids learn while having fun.  It would also be a great resource this summer for your kids to keep their little minds sharp for when they do have to go back to school.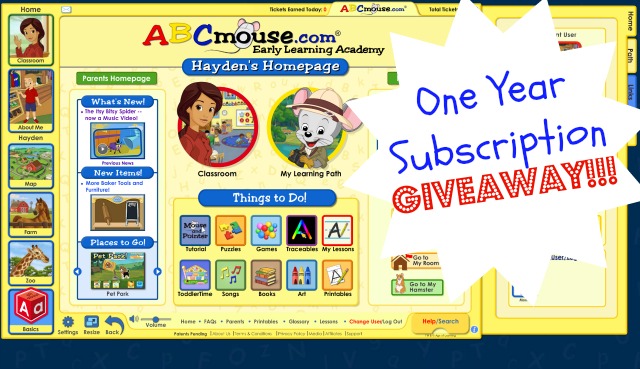 Right now one (1) Mom Spotted readers has the opportunity to win a ONE YEAR subscription to ABCmouse.com. To enter use the Rafflecopter form below. Good Luck!
Contest ends 6.16.14 at 11:59pm. For Official Giveaway Rules click here. U.S. Residents Only