It's no secret that we love Gymboree around here. Almost all of the clothing Sawyer wears is there's. I love the bright colors and quality made clothing. I love that every few weeks I can count on new lines and new sales. I love the matching collections that I can buy and make multiple outfits from. Those same outfits that I get asked often "Where'd you get that from?" Gymboree of course!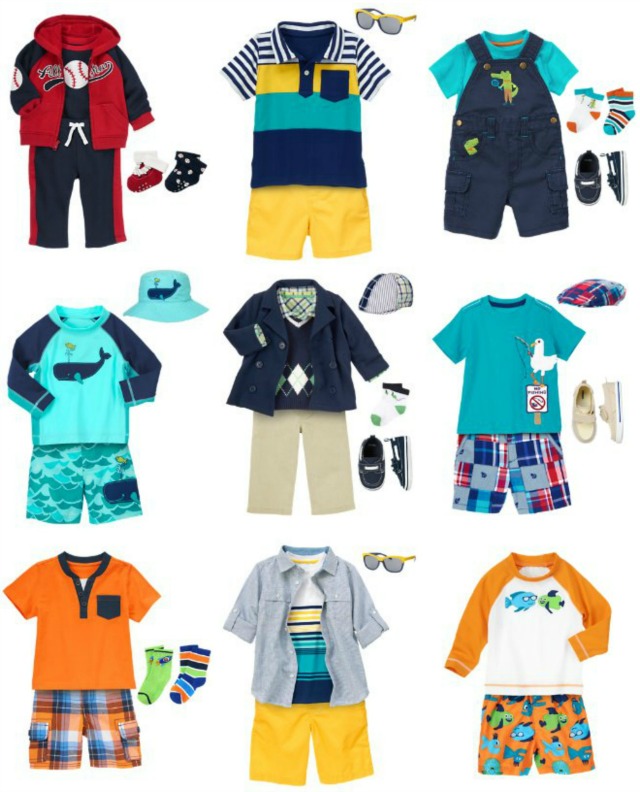 They have three different size groupings and I love that they carry the same collections in all three so you can mix and match all you're kids. Each size has their own style of each collection so they will all be slightly different too. My favorites will always be the Newborn section that fits 0-24 months. Those cute little pieces just get me every time. Sadly, we just hit 2T and have graduated up to the Baby Boys (3m-5T). In a year we will be able to wear from the Boys since that is sizes 3-12. I always check out all categories so I can snag the best deals possible.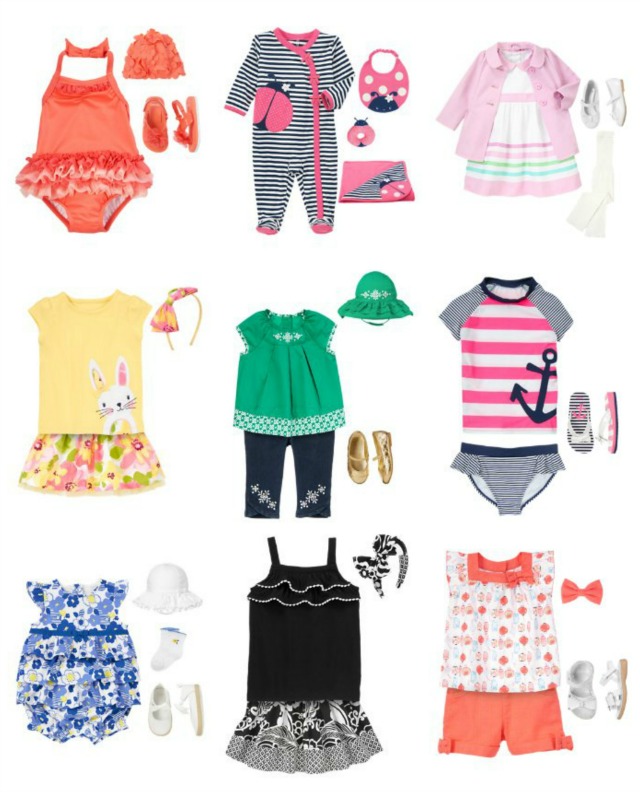 When it came to picking out some clothing for Sawyer this spring and summer I just fell in love with the bright colors they have this season. I always love the cute animals they use and the designs they add in with them.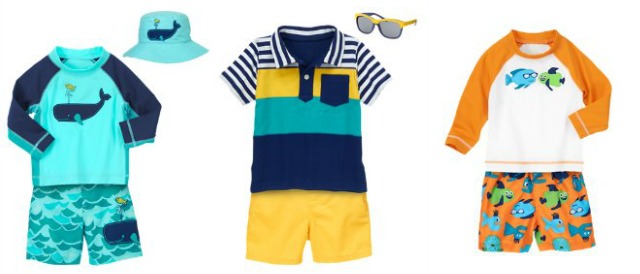 I'm a huge fan of Gymboree's swimwear lines. They have the best selection of long sleeve tops over any store I shop at. Most stores only offer one or two and they sell out immediately with no replacements for the rest of the season. Gymboree has several options and they are STILL selling them. I'm big on sun protection and I love knowing that his swimwear has UPF 50+ built right in.  They always have cute hats that match too!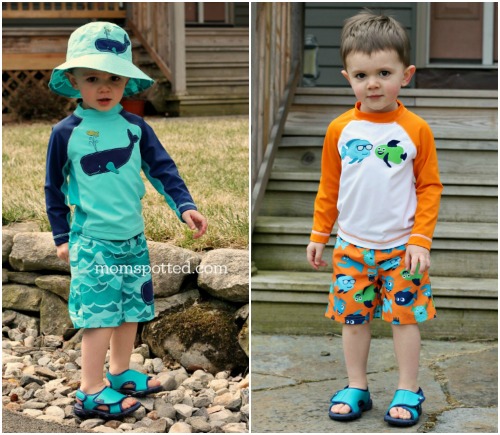 Hands down my favorite outfit right now is this color-blocking set. It's made of 100% cotton jersey so it's soft and comfortable and it's got just enough pop of color to make every photo I take of him in it shine the way I want. How cute is he?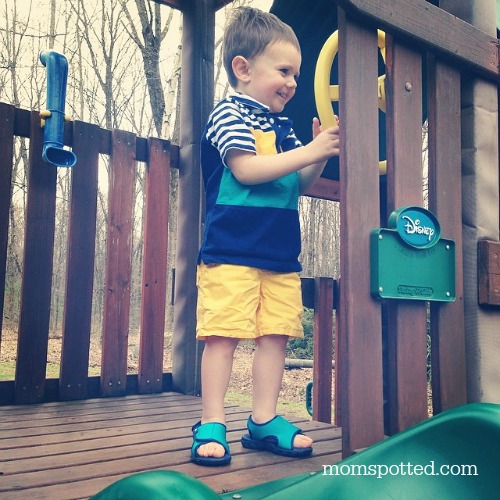 I'm a huge fan of the Gymboree brand. I absolutely can't praise their clothing enough. I wish we had a local store so I could see every single piece of clothing myself but since I don't I order online. I always get great deals and they're always having great sales. I'd love for you to give them a try to, I'll even give one of my readers a gift card so they can!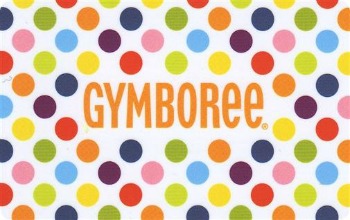 Right now one (1) Mom Spotted readers has the opportunity to win a $75 Gymboree Gift Card. To enter use the Rafflecopter form below. Good Luck!
Contest ends 5.26.14 at 11:59pm. For Official Giveaway Rules click 

here

. U.S. Residents Only