We've been working hard on our landscape for quite a few years now and this was the year to finally start looking around at flowers. Neither of us really know too much about flowers and honestly have avoided them at all costs. We have been gardening vegetables for several years but never flowers.
We bought flowering bushes two years ago and not all have survived. Winters are the hardest for us as we still haven't learned exactly what we're doing when it comes to cutting them back and preparing them for snow. This spring Hubby & I started at our walkway and thought it was really bare and we needed some flowers.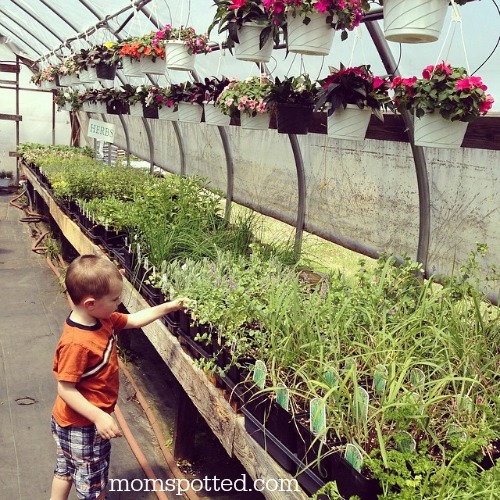 For the most part all of our flowers were purchased from Shiel Farm & Greenhouses if you're local. I looked around at a lot of places and they had the best selection of what I was looking for. It was a double bonus that we could grab all our vegetables there too. I think I've been at least 10 times this season alone. The staff is super helpful if you have questions too.  A few years ago we bought our bushes from Hadley Garden Center. They had every bush you could think of and they helped us tremendously. They are a little out of the way for us so we haven't been back but both these places I'd strongly recommend.
I recently heard that Home Depot and Lowe's have been treating their flowers with products that are killing bees and that is the last thing I want to do right now so it's another reason you should consider local over big box stores. I do know that Home Depot has commented that they are trying to find other 'bee friendly'  alternative, Lowe's has not responded.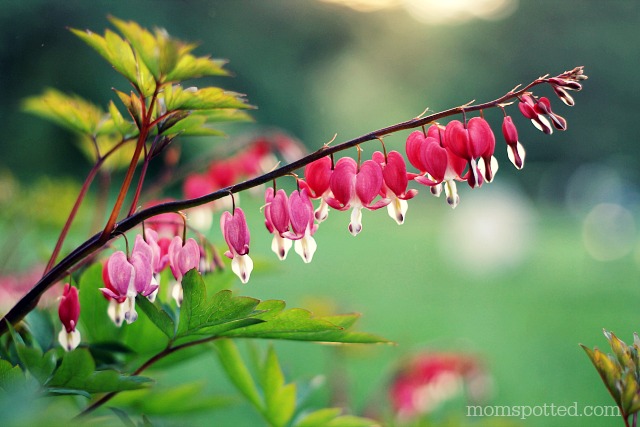 Up until a month ago we thought we killed both our Bleeding Heart bushes. They were just 1 inch stubs on the ground and nothing was happening. Then out of no where they were these huge beautifully flowering bushes. Going forward we will always completely cut them down but now we're left struggling on how we're going to keep them groomed down to size. The flowers are so pretty I don't want to stop them from coming!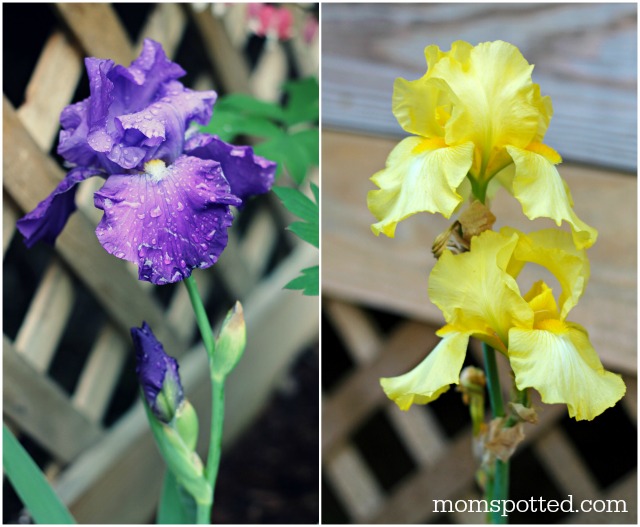 I really wanted to stick to perennials because they idea of planting something once and not having to worry about that spot again. I even liked that some of them spread. I just love my new Bearded Lady Iris bulb plants. They shoot up really high from behind and give a bright splash of color as you come up the driveway. I love knowing that in years to come they will fill in more and more. Sadly though they only flower in the spring time.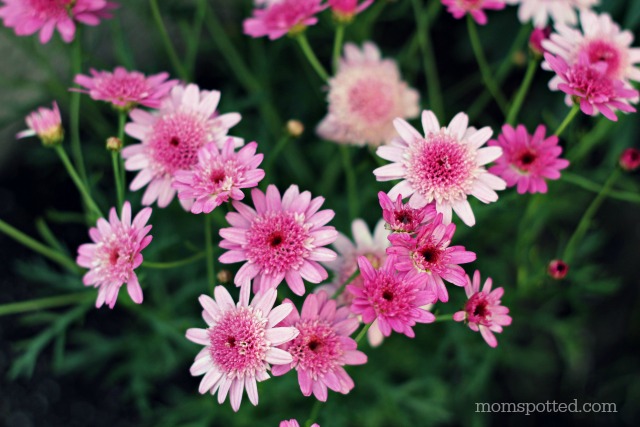 Which lead me to have to look at annuals. The idea (when I started all this) of replanting every.single.year was absolutely daunting to me. However, they have the prettiest of flowers and are known to flower all summer long. Two by two (since I have mirroring beds) I realized I was buying more and more flowers. From Osteospermum, Daises, Cosmos, Geraniums &  more!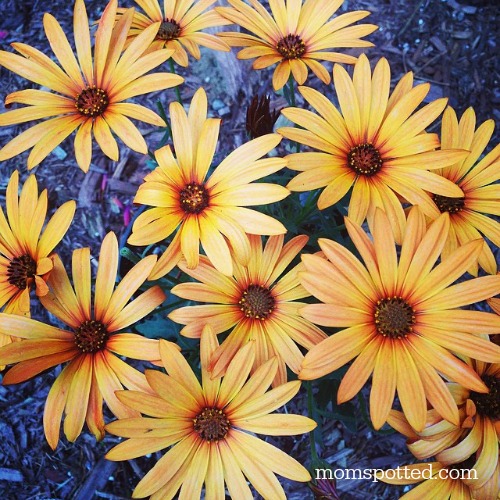 My favorite flowers in the yard are lily's. I just love these and I can't wait til the wild orange ones start coming up because I want to start integrating them around the edges of our wooded back yard.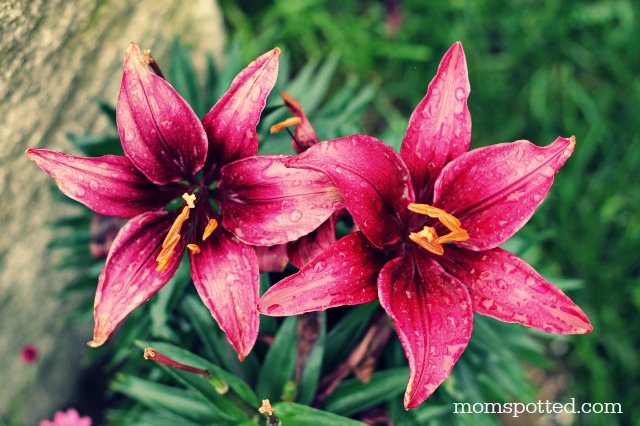 Here is one side of our mirrored flower beds so far. I see so many areas I could still add in more color and flowers but hubby says I'm going to make it look over crowded and have agreed to wait a little to see how everything starts growing in more. We're still nursing our Hydrangeas back to life but we're happy that they are at least starting to grow.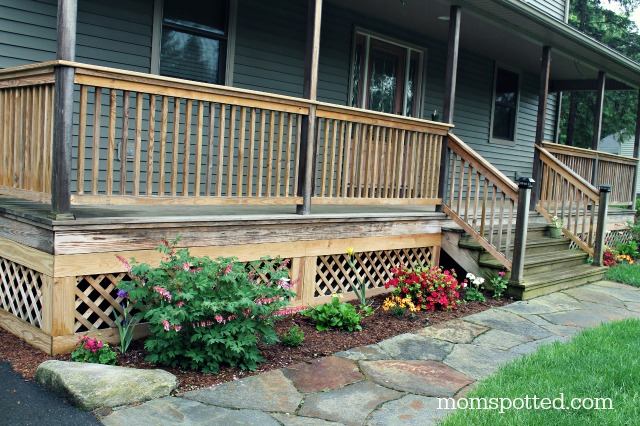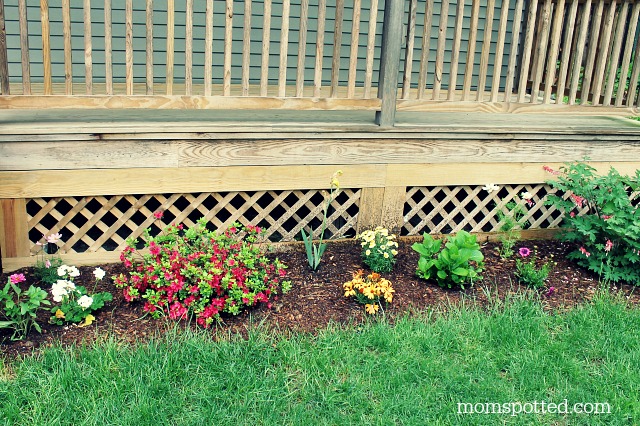 Now we just need to stain the deck and front door and we're done!