I was provided with candy by HERSHEY'S as well as a stipend from The Global Influence Network as part of my participation in this campaign. All thoughts and ideas are my own, including the Ultimate Loaded Peanut Butter Cookies Recipe.
I have so much fun celebrating Easter every year. While I know the meaning of Easter isn't coloring eggs and sitting on laps of rabbits I do enjoy that side of the holiday. The one great thing about spacing your children so far apart is that you never have to stop the fun. For 13 years now I've had the fun of candy filled Easter baskets, pictures with the Easter Bunny & countless egg hunts. Then when it's all over you can make some Ultimate Loaded Peanut Butter Cookies.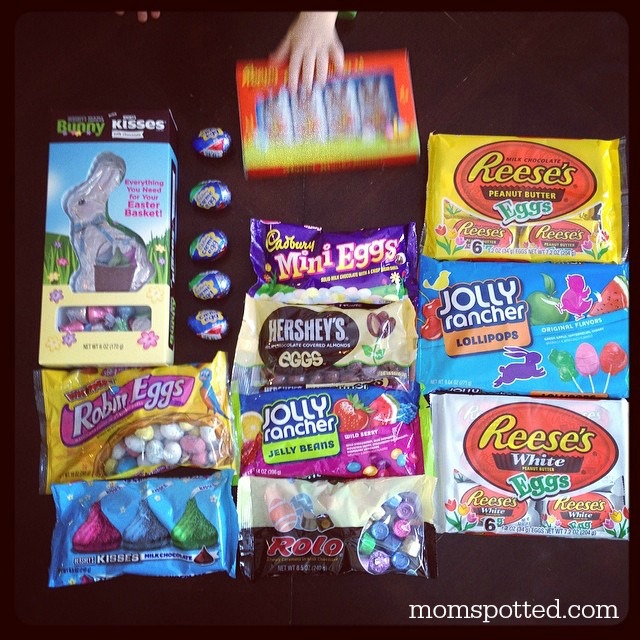 Of course, everyone's favorite part is the boatloads of candy that enter the house. Thanks to HERSHEY'S my house filled up sooner than later. I recently shared with you my favorite cookie recipe ever for Peanut Butter Cookies and, um,  well, I've  sorta become addicted to them. I've made them over and over and over again.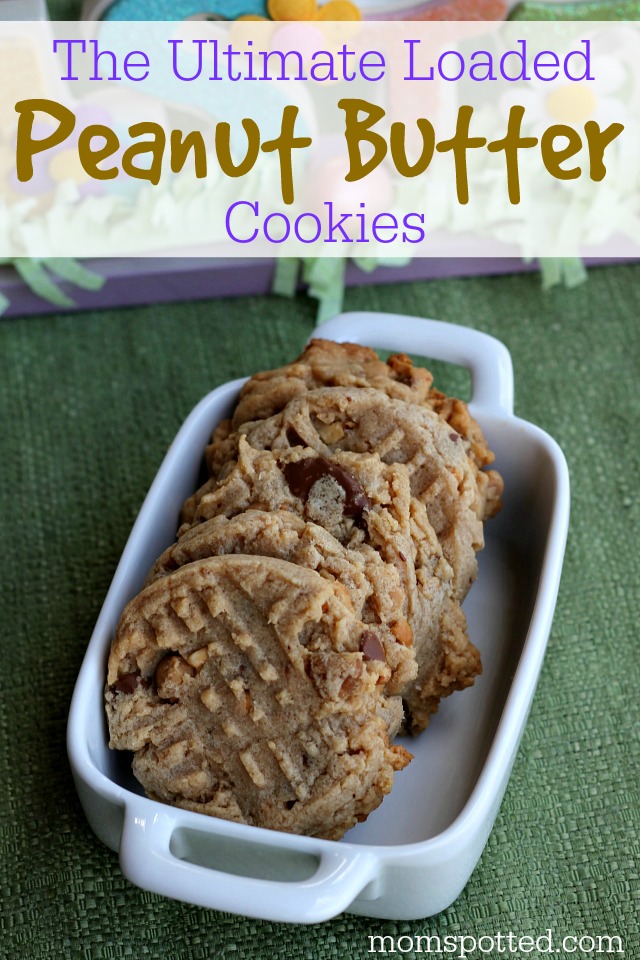 Then one day I was making my favorite cookies yet again while thinking these couldn't get any better if I tried…. or could they? I looked into my baking cabinet and found where I had hidden some REESE'S Reester Bunnies. I knew if I left them out on the counter they'd be gone before I could do something with them and this was a perfect idea. While I was in there I also grabbed some HEATH Toffee Bits and some REESE's peanut butter chips.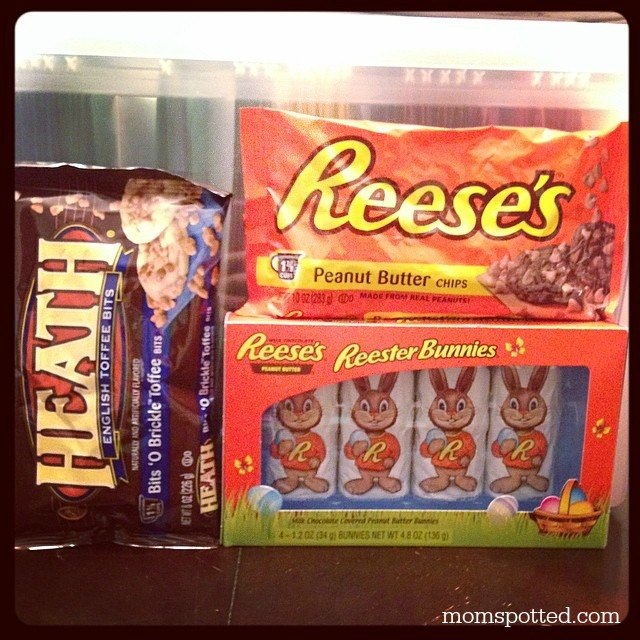 My husband is a huuuuuuuuge REESE'S fan and every Easter I buy him a big REESE'S Egg but this year I thought I'd make him some Ultimate Loaded Peanut Butter Cookies. How cute are these REESE'S Reester bunnies?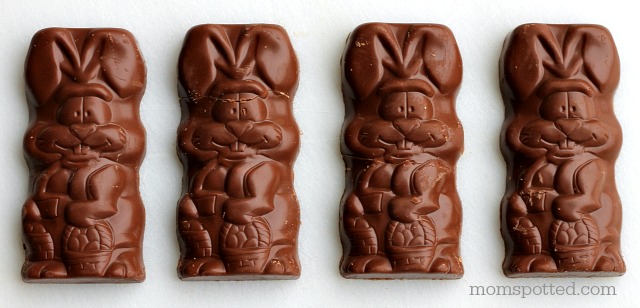 It was almost a shame I had to chop them up. Almost.
When I chopped them up I left them chunky. I wanted you to be able to tell you had a mouth full of a REESE'S when you ate a bite.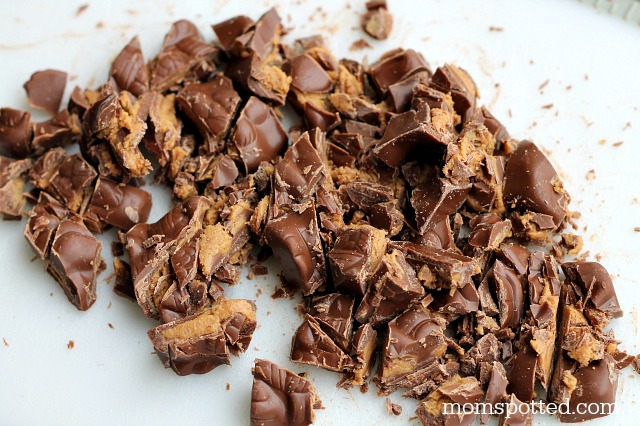 Add them to the batter along with some REESE'S peanut butter chips and some HEATH toffee bits. Doesn't that look good? Mmmmmm.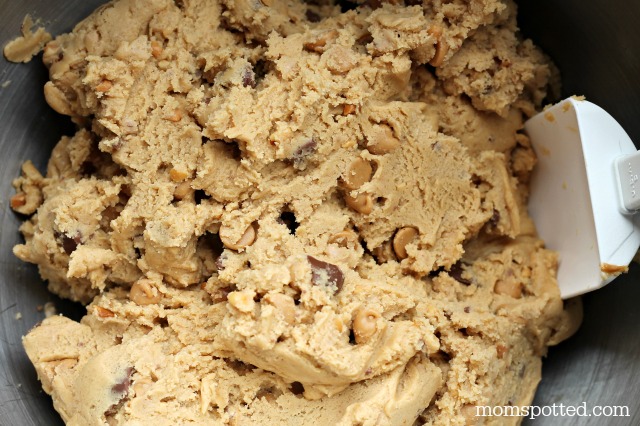 Take a scoop and place them on a nonstick baking pan. I recommend Silpat's for the perfect cookie.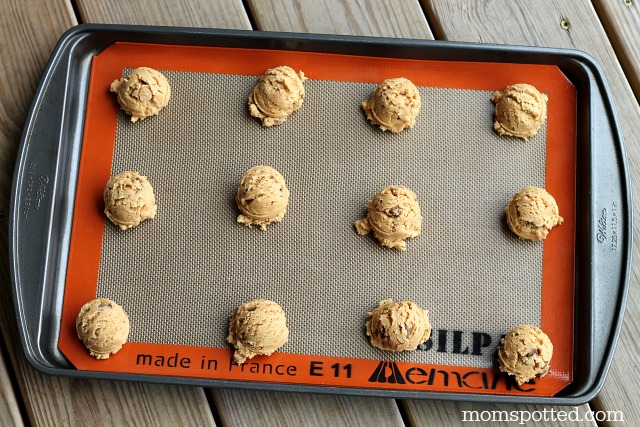 Don't forget to grab your fork and criss-cross them. Somehow I always forget to do this. It's what makes any peanut butter cookie official.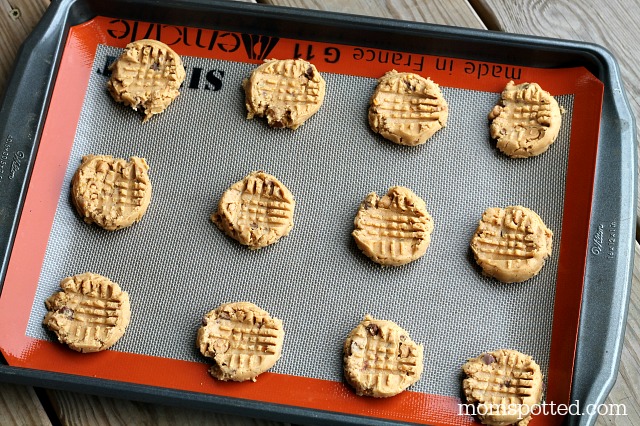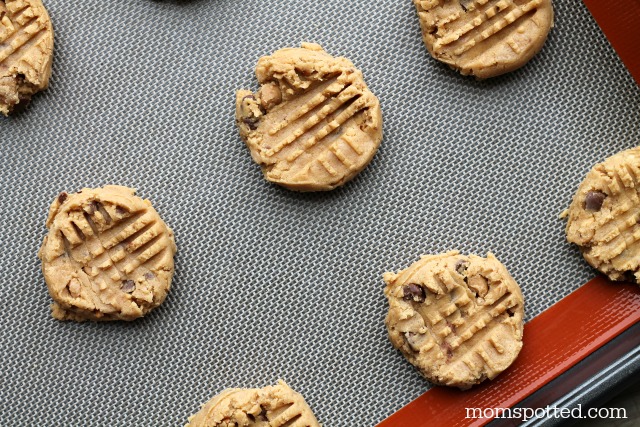 To make these fabulous cookies you'll need to make my Peanut Butter Cookies as it to batter then add in:
1 Cup REESE'S Reesters (or PB Cups)
1 Cup REESE'S Peanut Butter Chips
1/4 Cup HEATH Toffee Bits
Then bake at 350 for 15 minutes or until golden on the edges. Let cool for 10 minutes and then move to wire rack until completely cooled. If you want to not fight people off hide them immediately in an air tight container. Enjoy! These Ultimate Loaded Peanut Butter Cookies are now probably your favorite now too.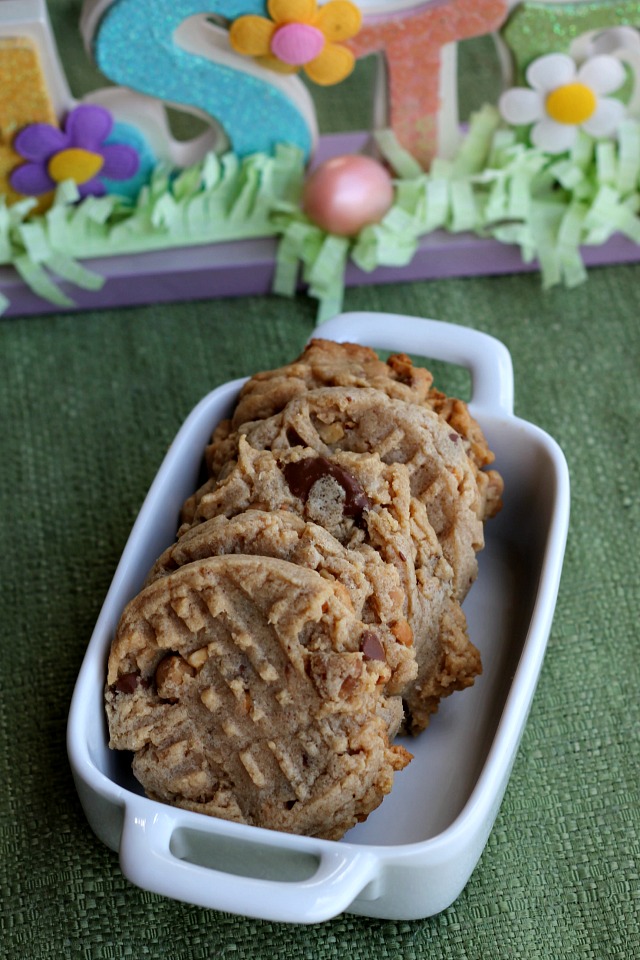 Right now one (1) Mom Spotted readers have the opportunity to win an assortment of HERSHEY'S candies. To enter use the Rafflecopter form below. Good Luck!
a Rafflecopter giveaway
Contest ends 4.21.14 at 11:59 pm. For Official Giveaway Rules click here. U.S. Residents Only