I love Valentine's Day.  I always have, even when I celebrated it more like "Single Awareness Day" I loved it.  Flowers, chocolates, candy, and another special day to tell those you love how much you appreciate and love them?! Yes. Please.  Since I am still a big huge baby/helicopter mom, and can't stand to leave Halli with a babysitter yet,  my husband and I are going to have a romantic night in.  But just because date night is at home doesn't mean I will be wearing my go to yoga pants.  I still am dressed up and I want to feel extra beautiful for the occasion.
I'm excited to tell you about some great beauty products I recently got to test out.  They will be perfect to help you finish off your Valentine's Day look.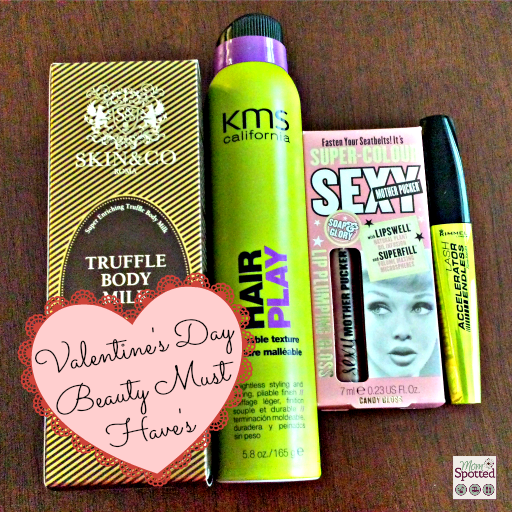 First up we have

Skin & Co. Truffle Therapy Body Milk

it retails for $35 at skinandcoroma.com. Created to nourish dry skin, this decadent moisturizer is rich in antioxidants, vitamins and essential amino acids.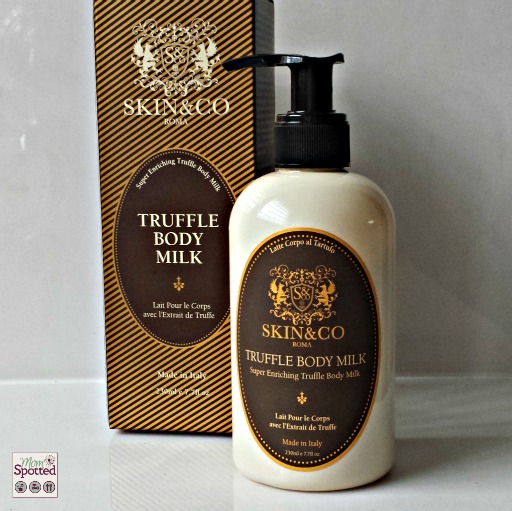 This stuff smells amazing!!!  I have been putting it on right after I shower and my skin sucks up the moisture.  After I have shaved my legs and I use this lotion my legs feel extra silky smooth.  It isn't overly greasy or heavy.  It also rubs in quickly. I'm sure all the extra antioxidants, vitamins and essential amino acids also do wonders for my skin.
KMS California HAIRPLAY playable texture

retails for $19.99 at salons nationwide. It lets you build texture on the go and re-work your style when you want – without the sticky finish. The more you spray into your hair, the more texture you add. Just use your fingers, brush, or hot tools to re-work any style any time.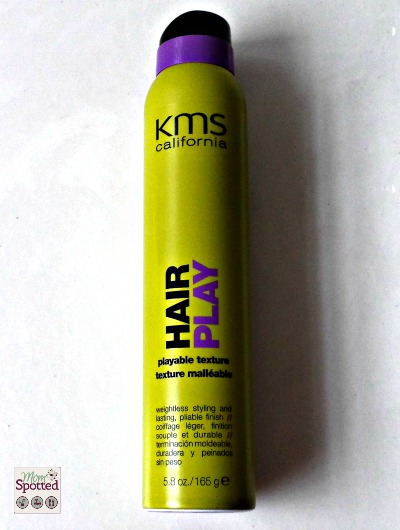 I was most excited to try out this product.   I am a sucker for all beauty products but especially hair products.  I have a ton of really thick, long hair.  It can get out of control and it's hard to hold a style.  Especially if the Texas humidity is working against me.  I sprayed this on when my hair was a little damp and then blow dried it.  I got a really good amount of body but it also smoothed out my crazy fly away's.  I like that it doesn't leave my hair feeling dirty at all and helps my hair hold in my styling.  My curls stay in so much better and I need a lot less hair spray.  I will definitely be hunting more of this down when it runs out!
Soap & Glory's Sexy Mother Pucker Lip Gloss  retails for $16 at Sephora.com. A single slick can fool your lips into looking and feeling fuller. Sexy Mother Pucker activates on contact. It's likely you'll notice a bit of a buzz (and likely, create one).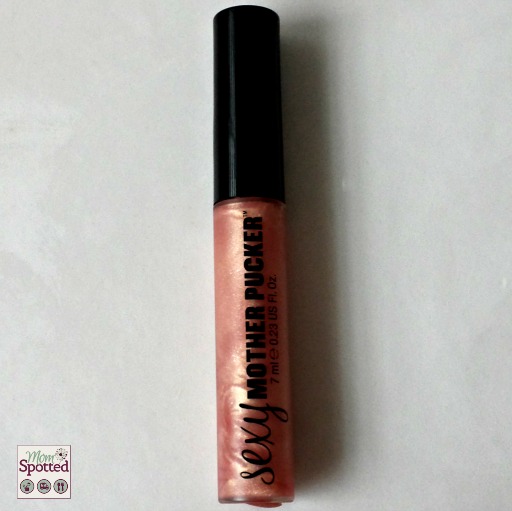 So I have mixed emotions about this lip gloss.  I love that it worked with my natural lip color and gave me a great shine.  I did not like how sticky it was, but at the same time I think the stickiness made it last longer.  Also when they say that it could cause a "buzz" on your lips, they aren't kidding.  My lips almost immediately felt like they were "buzzing."  Which was kind of cool at first but since the buzzing did zero to plump up my lips it just got annoying.  Overall I would still use this because I liked how my lips looked with it on.  Maybe if I put another light slicker gloss over the top the buzz and stickiness wouldn't be so obnoxious.
Rimmel London Lash Accelerator Endless Mascara retails for $8.99 at drugstores nationwide. The unique molded plastic brush grabs every lash for complete definition, separation, and absolutely no clumps.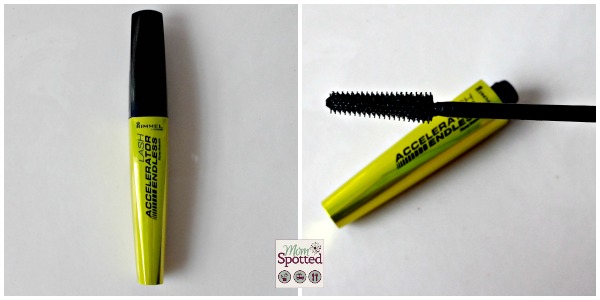 I am a hard critique when it comes to mascara, but I may have a new mascara to add to my make up bag.  This is such a great BLACK mascara.  I find some mascaras to be more gray, or black brown, but this was a very true black.  It also applied evenly without clumping and did a great job making my lashes look longer.  It is a very wet mascara though.  So if you try it out make sure you do not bump those lashes or you will have mascara everywhere you  don't want it.  It also doesn't flake at all and stays well all day.  I really love this mascara and will be buying it again.
Whether you are going out, staying in, or celebrating "Single Awareness Day," I hope y'all get dressed up and feel extra gorgeous.  Have a fabulous Valentine's Day!