My favorite baby toys are the ones that grow with my kids!  Tiny Love, one of my most favorite baby brands has come out with a fabulous new activity center.  Halli and I both are obsessed with it and it has provided hours of entertainment.  The Gymini Developlace Play Mat is perfect for newborns and is a great toy well into toddler years.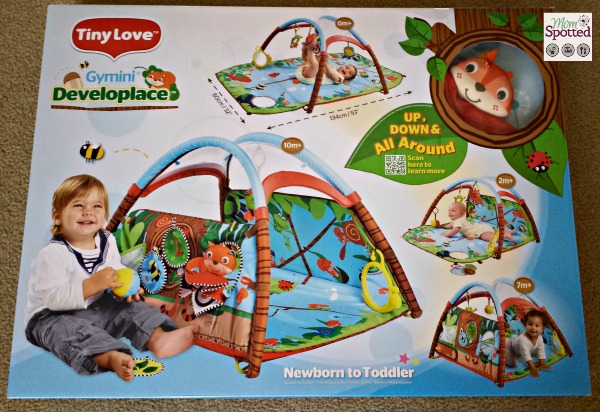 The mat is so darling and brightly designed with a cute nature scene full of happy out door creatures.  There are 5 different ways to use the Gymini Developlace.  For newborns it can be used flat while baby is on their back to look at all of the fun toys above.  The toys are the perfect distance away to practice grabbing and hitting at objects.  They are also easy to reposition or completely remove to always have the environment interesting and stimulating.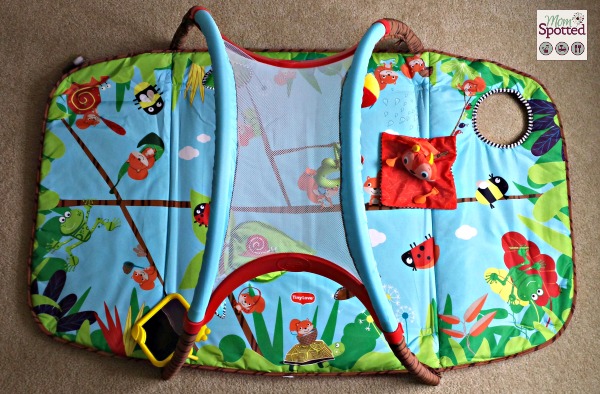 There is a huge selection of toys for baby to play with.  There are crinkly material 1-2-3 cards, a rattle ring frog, and a soft rattle ball.  Halli also really loves the super cute squirrel that is attached to a small square blanket.  On the other side of the blanket are simple colored patterns and pictures that would be very eye catching to little babies.  Halli also loves giving the cute baby in the mirror lots of kisses.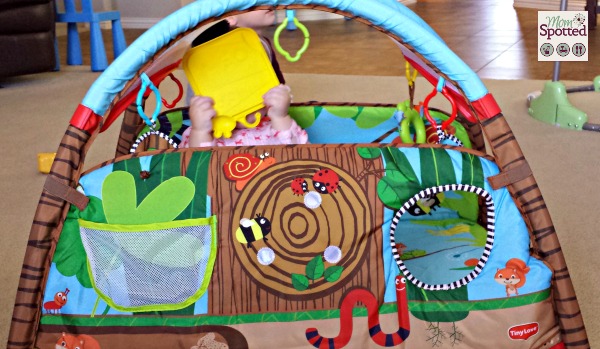 For babies practicing tummy time you can easily fold up one of the sides and secure it to the poles for a more enclosed environment to play in.  There is also a cute little peek a boo hole to help make tummy time more fun.  That little peek a boo hole is both of my kids favorite thing to play with.  They both find it absolutely hilarious.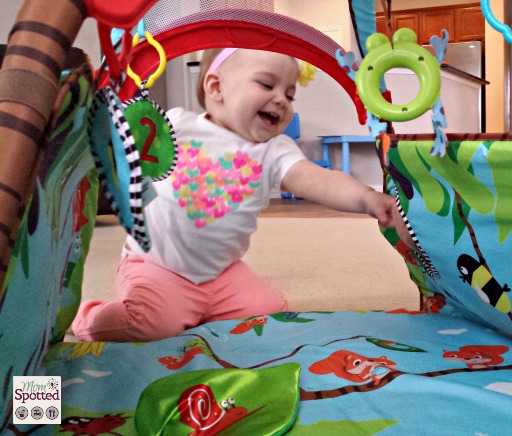 Halli is 10 months and she is busy!  She is absolutely everywhere and is exploring everything.   Both sides of the mat are able to fold up to make a tunnel to crawl through.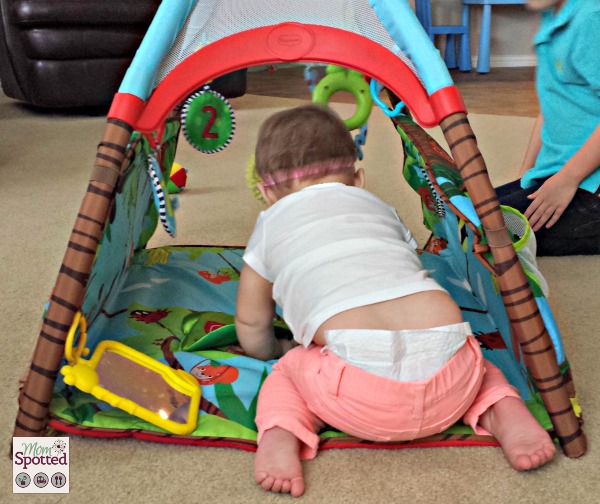 Halli loves crawling through as fast as she can when Hayden is pretending to chase after her.  I love watching them both play with it.  She also likes to just sit in the tunnel and play with toys.  I think she thinks that she is safe in that little enclosed tunnel.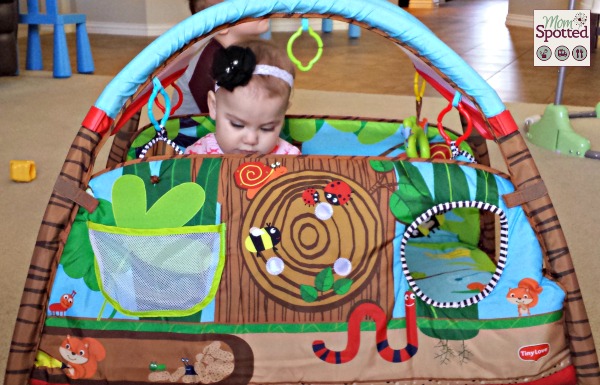 When the sides of the mat are folded up on the back of one side is a fun little activity center.  Halli puts things in and out of the net over and over again.  She also loves dropping in and pulling out toys from the peek a boo hole.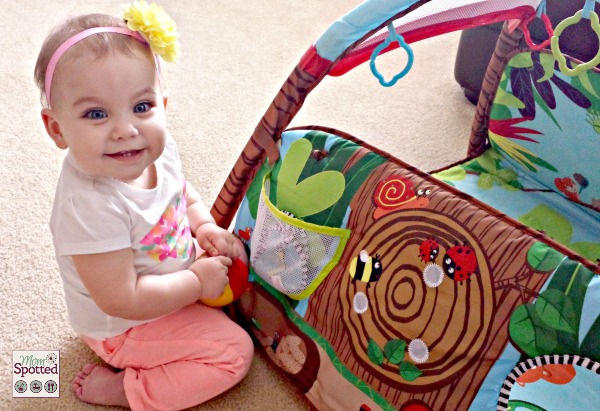 This mat has so many fun activities and fun ways to use it.  I know it will be out at our house for a long time.  It is definitely one of our favorite new toys.  The Tiny Love Gymini Developlace Play Mat retails for $79.99 and is available at TinyLove.com, Amazon, diapers.com and other baby stores.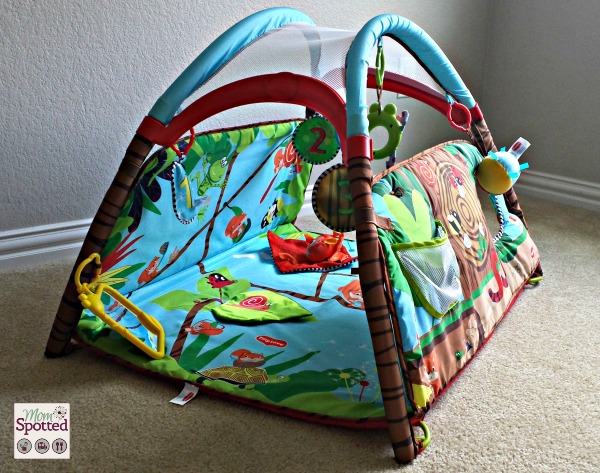 Right now one (1) Mom Spotted readers has the opportunity to win this awesome Gymini Developlace Play Mat from Tiny Love. To enter use the Rafflecopter form below. Good Luck!
Contest ends 3.10.14 at 11:59pm. For Official Giveaway Rules click 

here

.