I love brownies. If I get an urge for some baked goods I always reach for the brownie mix. It's simple and easy and well, nearly impossible to mess up. I was recently talking on facebook on the topic of brownies and someone mentioned they can't eat a brownie without frosting. Really? I've never had a frosted brownie! So of course I knew I had to try one!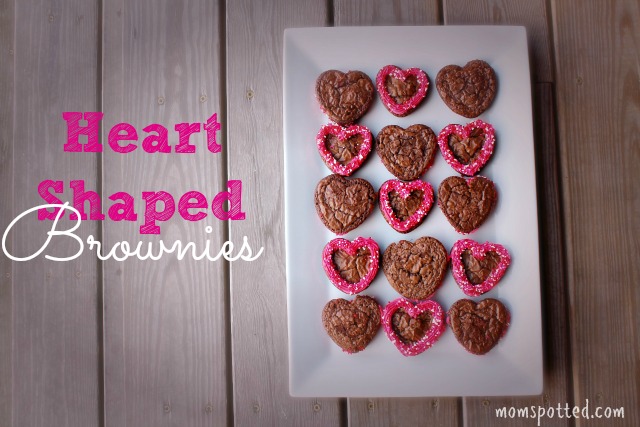 In the spirit of Valentine's Day I figured I'd make them heart shaped! How cute are these! I used the Wilton Heart Shaped Whoopie Pan to make the hearts easily. This way I was able to make the most of my batter and not have to use a cookie cutter later on. Made clean up a breeze!
If you are using this pan to make these then fill all the way up to the top for the sandwich version. These rise so it will give you a good brownie to cut in half. Fill 2/3 of the way for the regular frosted or do them all up to the top but only cut half of them in half.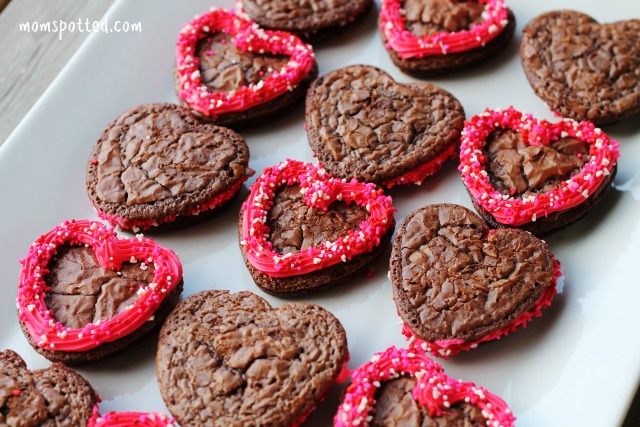 I then tinted some frosting and put it in a decorating bag so I could quickly and easily decorate each brownie. I frosted the entire inside for the "sandwich"ones but only the outline for the ones I left whole.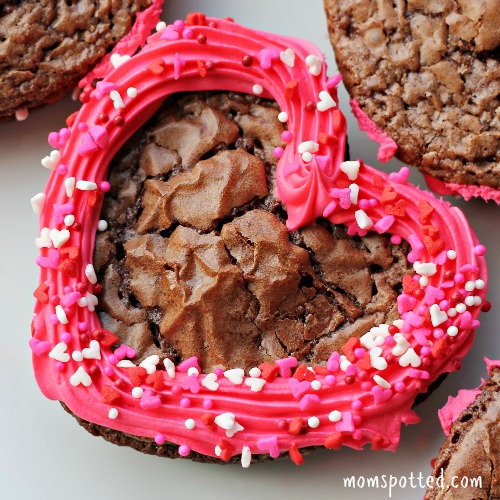 After I frosted each one I spread sprinkles across them. If you wait until you are done the frosting will coat over and the sprinkles won't stick.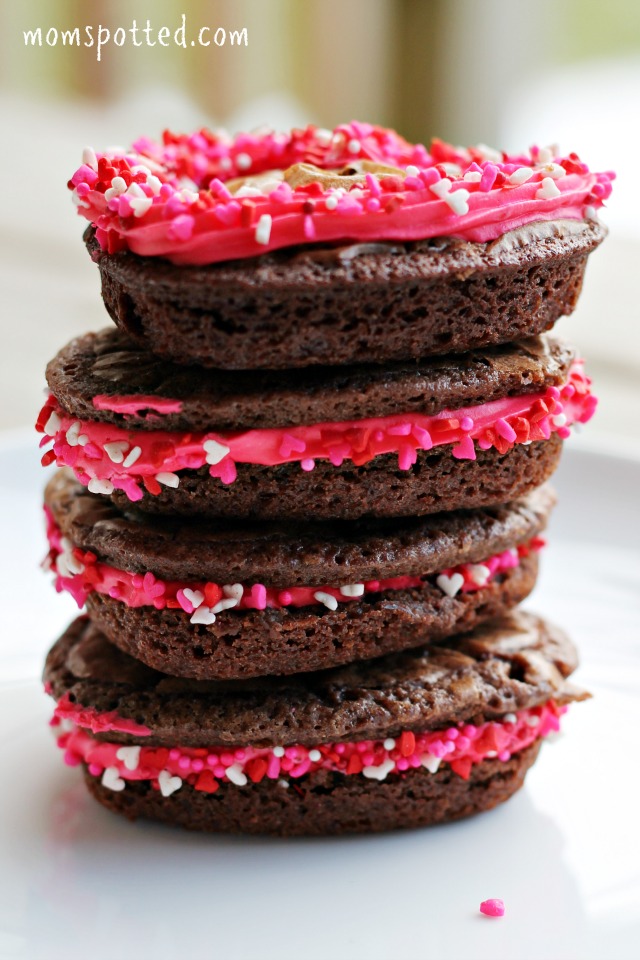 Now all that is left is to eat your heart out <3