Talk about a late post! Things have been super crazy around here but I really wanted to make sure to share our Christmas. I love looking back through the years at special moments with my children and I would be sad to have no memory of our Christmas together on my blog.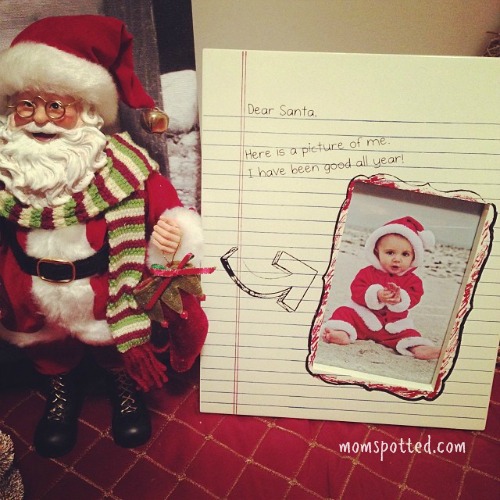 We received MANY Christmas cards. Three times this much. Next year I need to find a new system or at least another one because I love seeing all the cards everyone sends.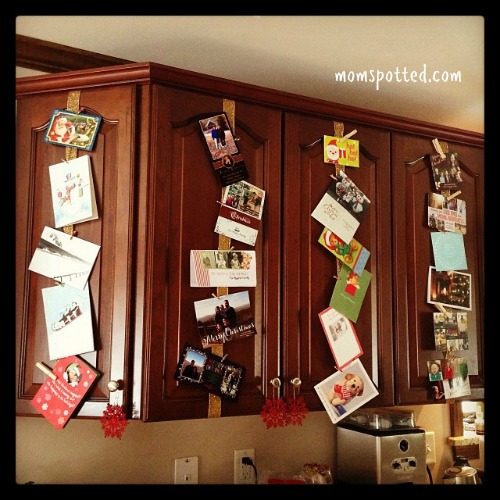 We did lots of baking. We discovered Sawyer really loves our snickerdoodles. (and so does Charlie)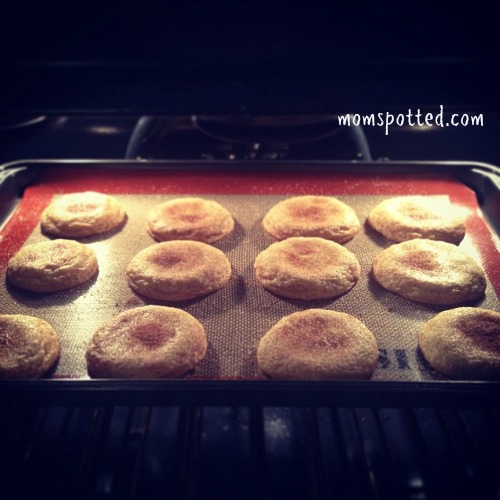 Elfie our Magic Elf stopped by for another visit this year and Gavin was thrilled.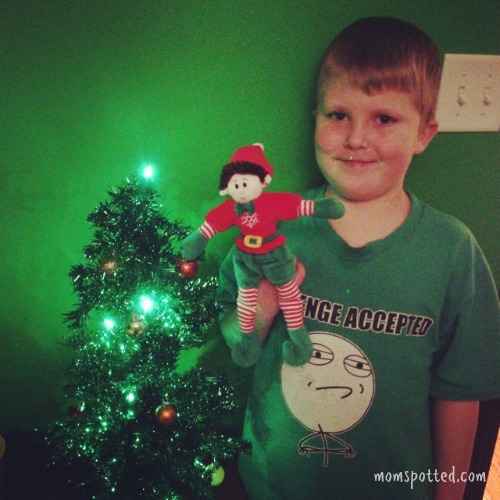 Charlie got really festive this year too.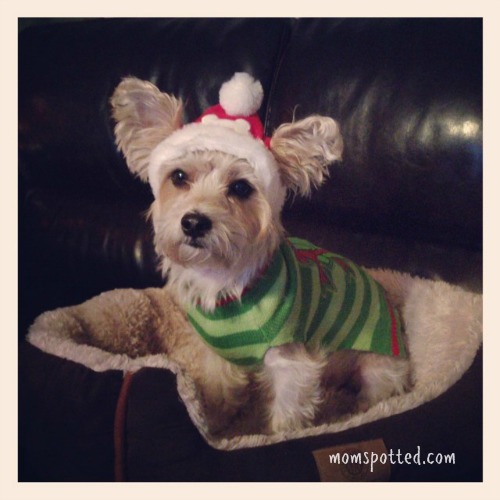 Johnny helped me with all the lights and Gavin did all the finishing touches.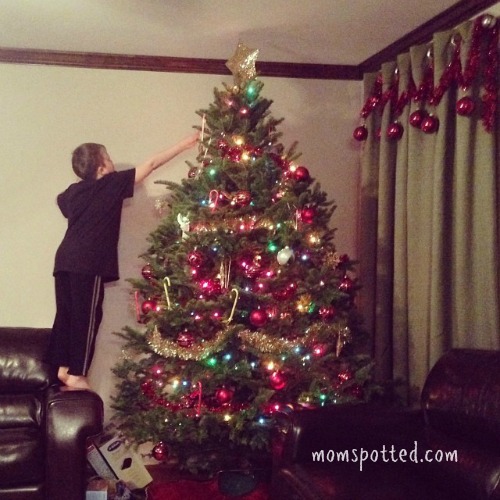 Gavin also picked out the tree this year too. In the end it was a perfect tree!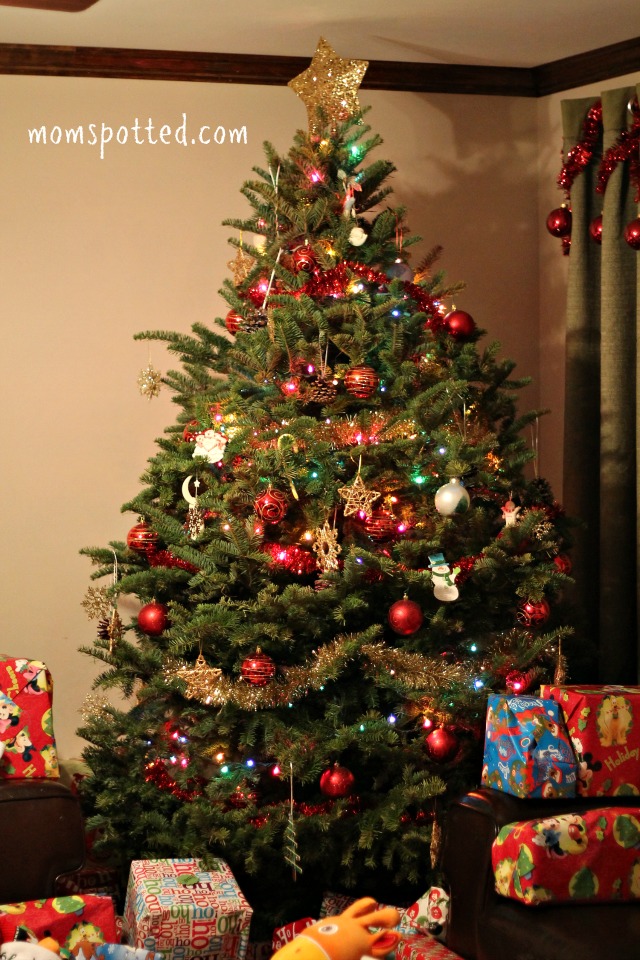 Santa brought lots of great presents for everyone!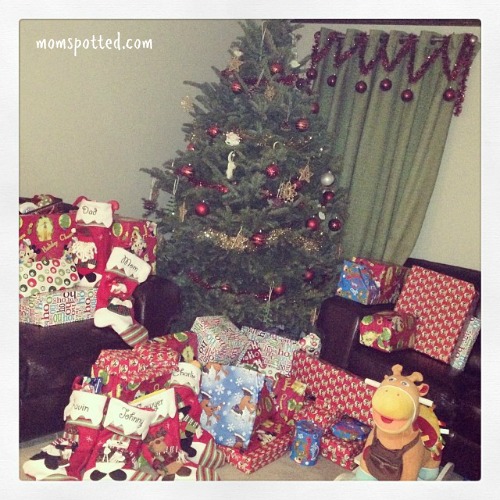 Sawyer definitely got involved this year.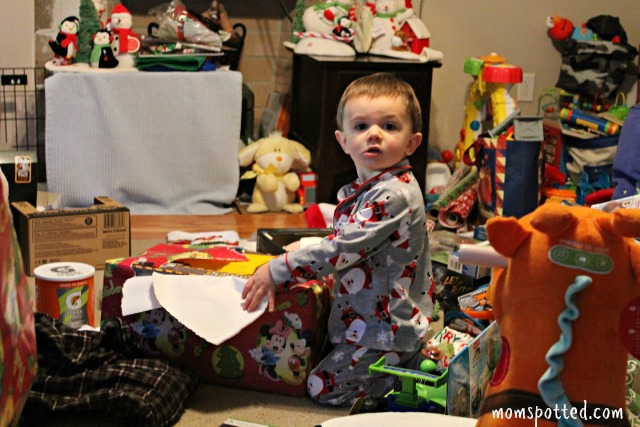 He loved his big gift from mom & dad. A Joovy 4×4! I cannot wait for him to give it a real try outside!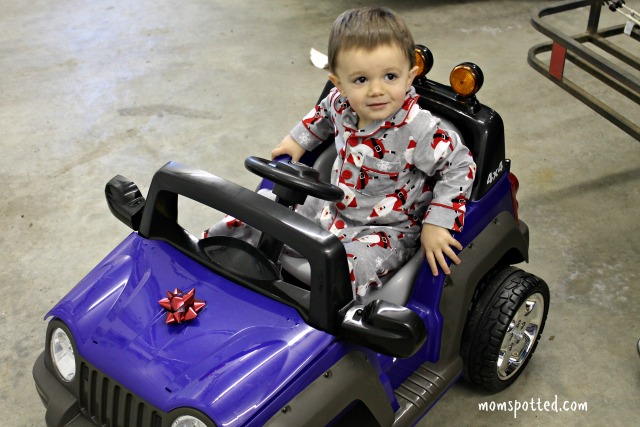 The boys were pretty darn excited about their big gifts too! Gavin has been waiting a long time for his xBox and he wanted it more than anything. After a long, long time of hoping he finally has one!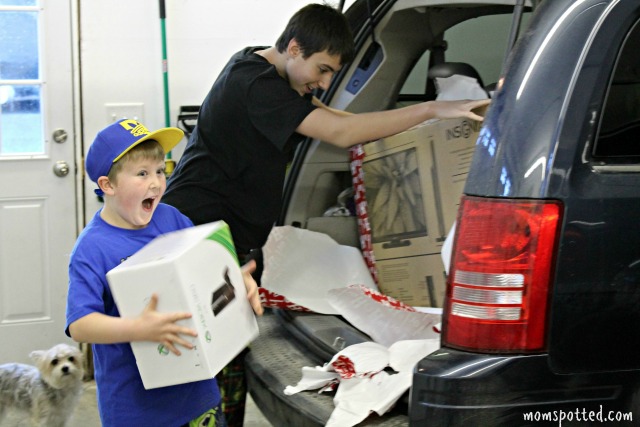 Wh then spent the afternoon at my dads, stopped by Hubby's aunts house, and then ended our night with chinese food at home!