One morning I woke up to the sweet sound of Halli playing.  I love that sound.  It makes my heart happy listening to her giggle and talk after she has a had a good night's rest.  This particular morning I walked in and she was chewing on her crib! She was teething on it like she was starving but was having the time of her life! We clearly needed a teething crib rail cover!
That poor crib rail….. it didn't stand a chance.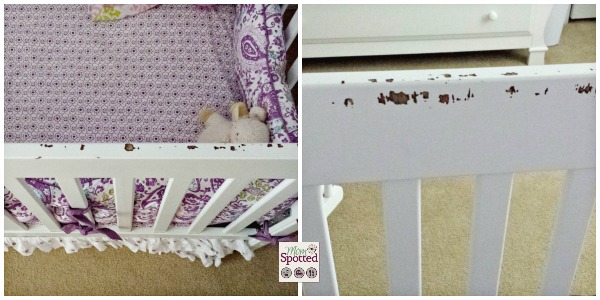 Halli is always wearing her amber teething necklace or bracelet.  It works like a charm for us and I rarely know that she is teething until I see teeth pop through.  She is such a happy teether!  Sure enough, after I found her attacking the crib rail she had THREE teeth coming in.  I immediately got on Amazon to look for a teething rail guard for the crib.  To cover all 3 sides of her crib it was going to be about $50!!!  No thanks, I did not want to pay $50 for something she was going to chew on.  Also, our crib has a really wide top rail, it would be tricky to find the right size of cover to fit it.
In high school, I made a few fleece blankets by tying the ends of the material together.  I thought fleece would be the perfect thing to easily tie around her crib.  It would be cheap, soft, and would protect the crib from any more damage.
I ran over to Joann's and purchased 2 yards of fabric.  It was $7 total!  I washed and dried the material and got to work on our new teething crib rail cover.  The entire project with my two little helpers took about 20 minutes.  The measuring and cutting are by far the most time consuming, but it is all fairly simple.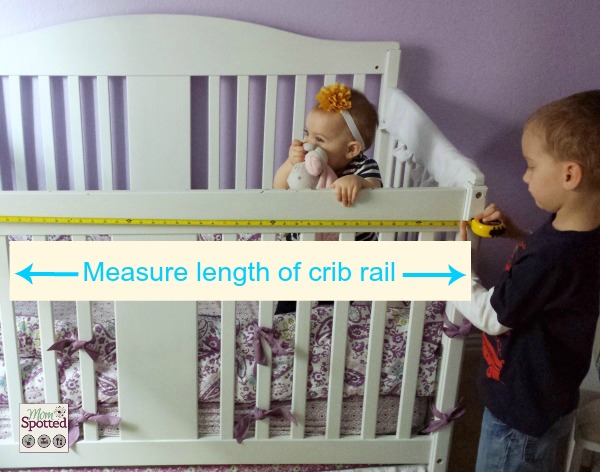 Hayden loved helping me measure, and Halli was an excellent supervisor.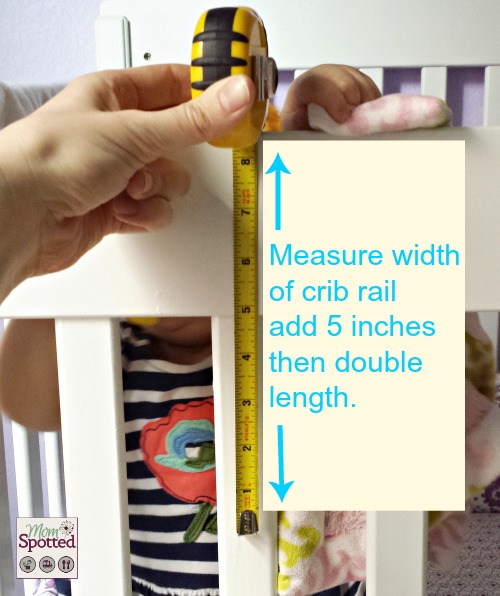 Then carefully cut your fabric.  Fleece has some give and stretch to it so use sharp scissors and try to cut it as straight as possible.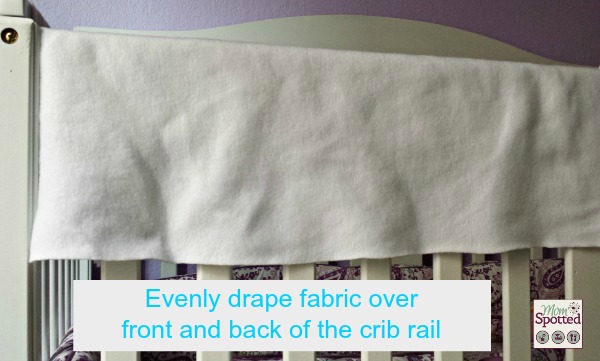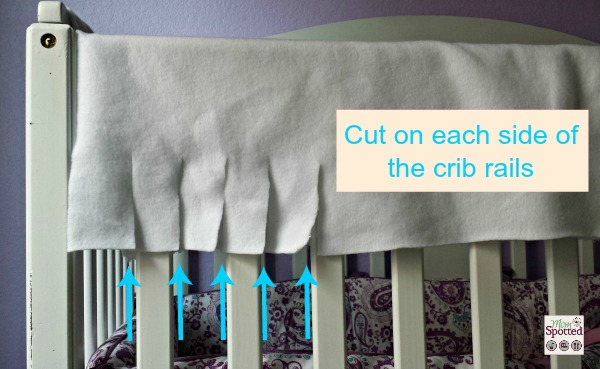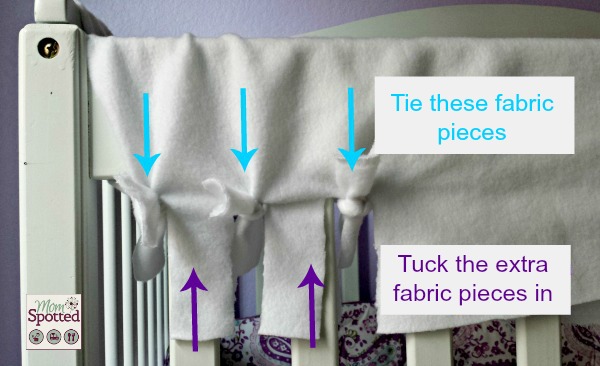 BAM! You're done!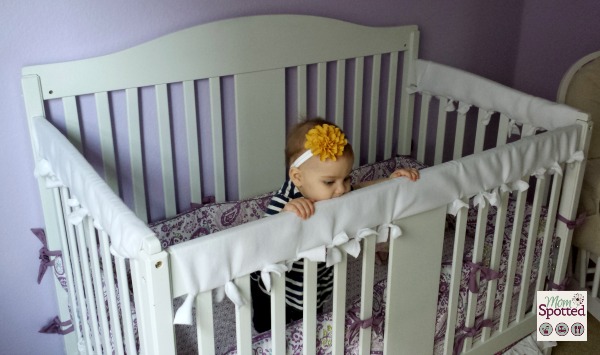 We have loved it so far.  It was a project I could do with my kids and Hayden learned a little bit about measuring.  In 20 minutes I saved our crib, completed a craft, and Hayden was learning. Winning!
It is also breezed to take off and on to throw in the washer.  Halli can teethe away and there won't be any more damage to the crib.  Halli loves how soft it is.  She will rub her hands on it or her cheek.  Plus I love knowing I saved a grip of money on a rail guard.  $7 is waaay better than $50!  Plus it fits snuggly to my uniquely shaped crib.  I wish I would have made it sooner!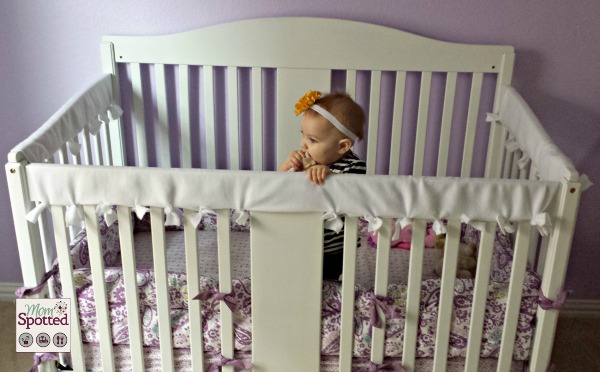 This teething crib rail cover was seriously so quick, easy, and cheap to put together.  I hope you and your little teething kiddos love this as much as we do.