I am a total summer girl. The long, cold winters aren't for me. If it wasn't for my family loving Western Ma I would move south in a heart beat. The only reason I find myself tolerating the long, dreary period is the long string of holidays. Christmas is my favorite.
I have a super elaborate table setting with all the fancy dishes and cups. I have little knick knacks and decor all around it. This year I have a toddler. One that grabs most anything not up high or arms length or more away. I wanted something really pretty and something that didn't cost a lot. I looked for things I already had on hand that I could pull together but still look really pretty.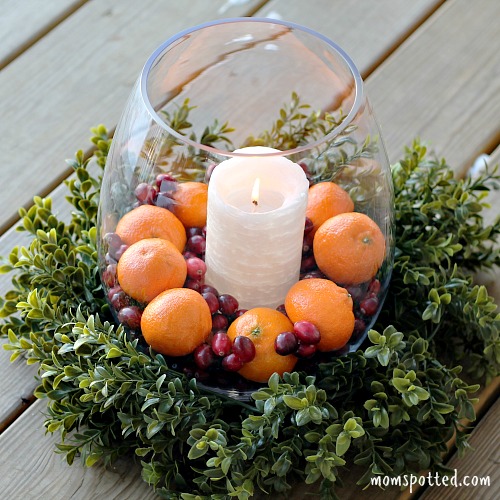 Isn't it pretty?
I used a vase I already owned and grabbed a pillar candle for the center. When I saw the oranges on the counter I knew they'd be a great addition. They are bright and fun and bring me somewhere warm in all this cold.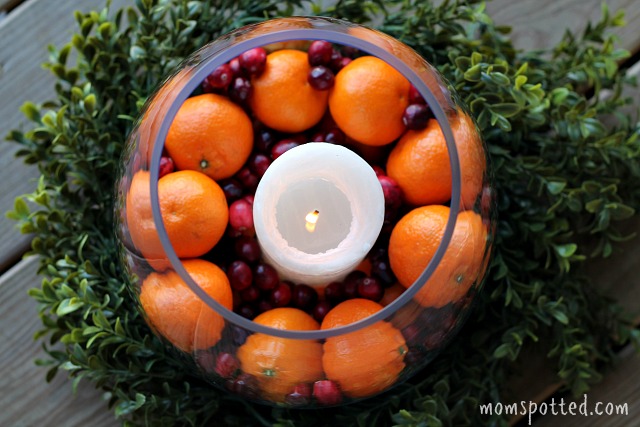 I wanted a bit of color so the next time I was out I grabbed a bag of cranberries and sprinkled them all around. I used some garland I had on hand wrapped it around the base and tucked in the end. How simple is that?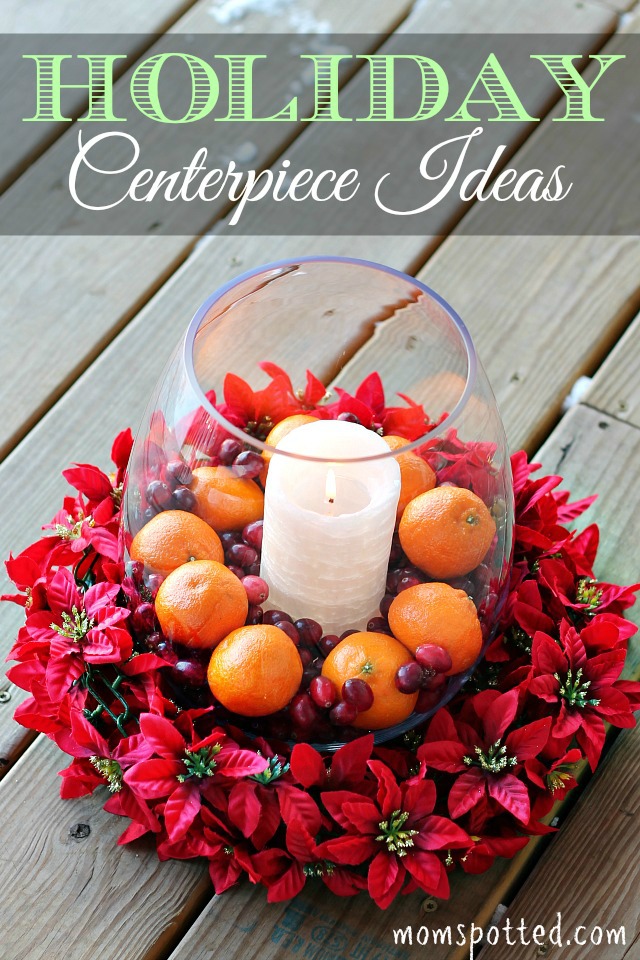 I ended up having an extra poinsettia garland and loved how it gave it the added glitz I had around the rest of the house. It still had that natural look that paired well with the fruit too.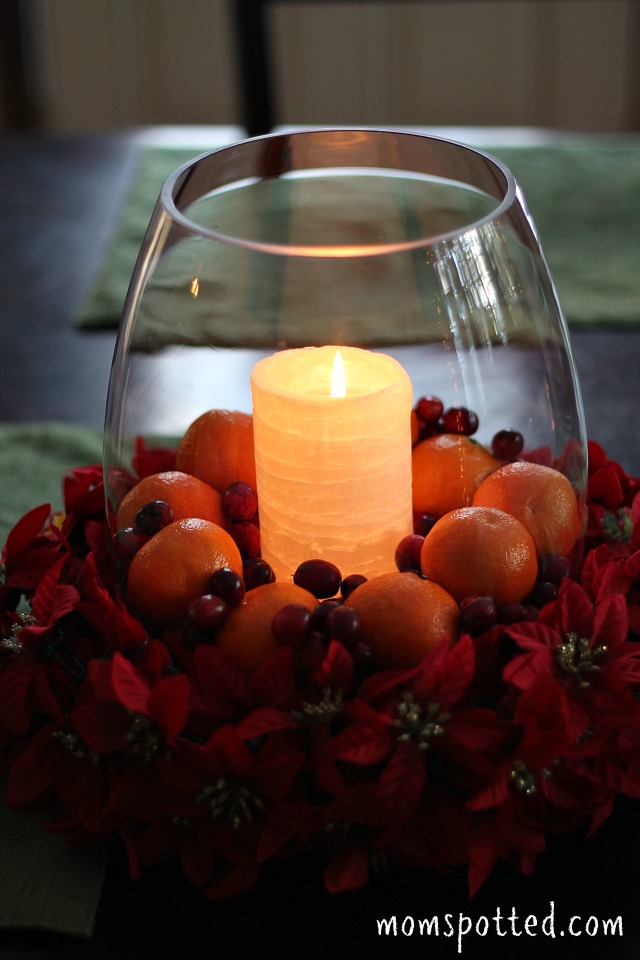 When the night falls I just love how the color just bounces off mandarins.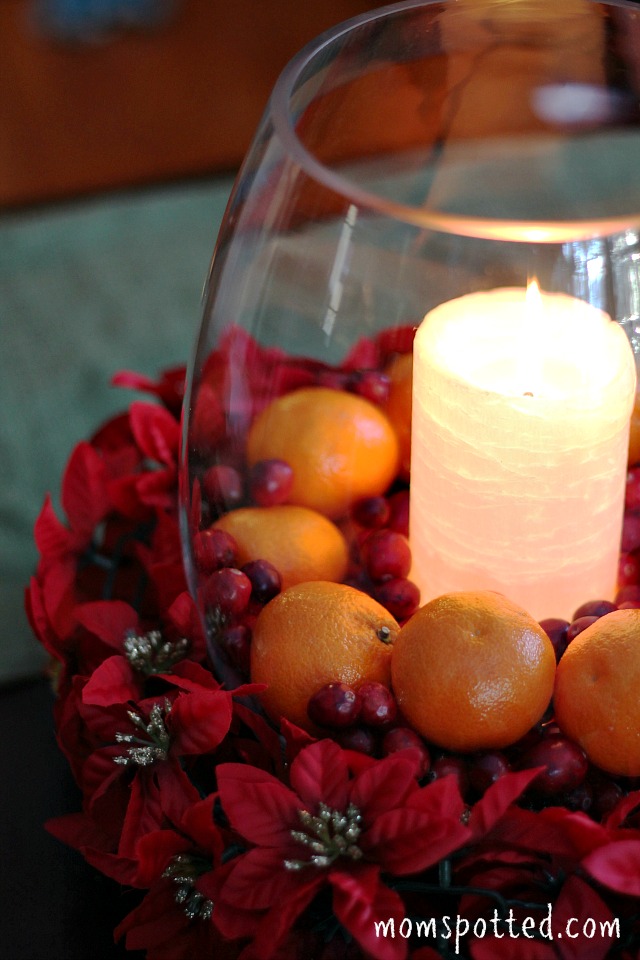 Simple. Low budget. Away from the toddler.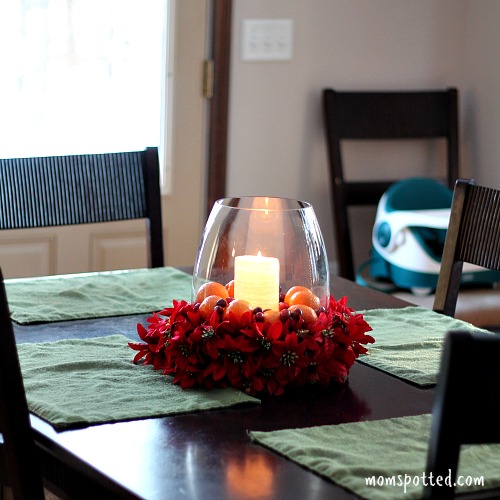 The best part is when the company leaves I have healthy snacks for the boys. We love how Halos mandarins are easy to peel and taste great. Everyone in the family loves them and they are great for on the go when you're traveling from house to house this holiday season!
 Fruit is fun! Get your family excited about fresh foods with sweet, healthy reminders all year long and activities they'll love. Check out the FREE HalosFun kids' app on Android or iPhone for more ways to get them cheering about pure goodness. You can learn more about Wonderful Halos on
Facebook
,
Twitter
or
HalosFun
.