I love this time of year. Clearly not for the weather but because my kids let me take tons of pictures of them. I have such a hard time coordinating clothing for them though since Sawyer is in toddler sizes, Gavin in big kid sizes, and Johnny is officially in adult sizes. I suppose I could start with one favorite outfit of the kids and then track all over the mall finding all the coordinating pieces all over the different stores I'd need to accommodate their sizing or I could just visit Gymboree and click on their 'Family Looks'.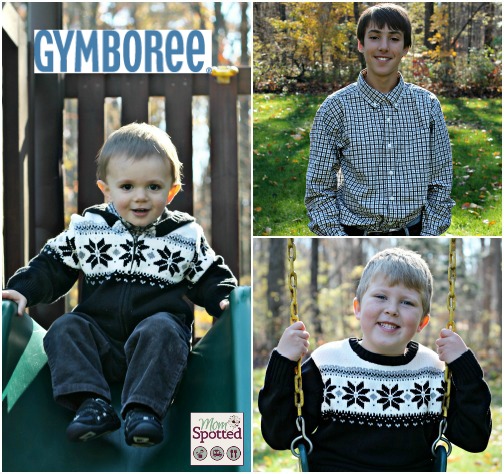 Now, I just had to start with a look I liked and I just fell in love with the Fair Isle Hooded Sweater Cardigan in the baby boy section. I'm already a huge an of all the sweaters Gymboree have in almost all their collections. Chances are Sawyer has it. I love them and he is always wearing them.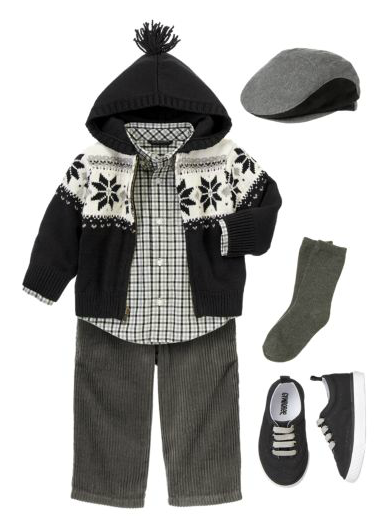 Isn't that outfit cute? The second I saw that tasseled hood I was sold. Of course I knew getting Sawyer to wear the hood would be a whole other battle but still. I ordered the sweater when it first came out and I really loved the quality (like always) and that it was thick. Being a zip up also meant we'd wear it a lot as a jacket too. Win, win. I bought another one in a size 4T so in a few years you'll be seeing it again.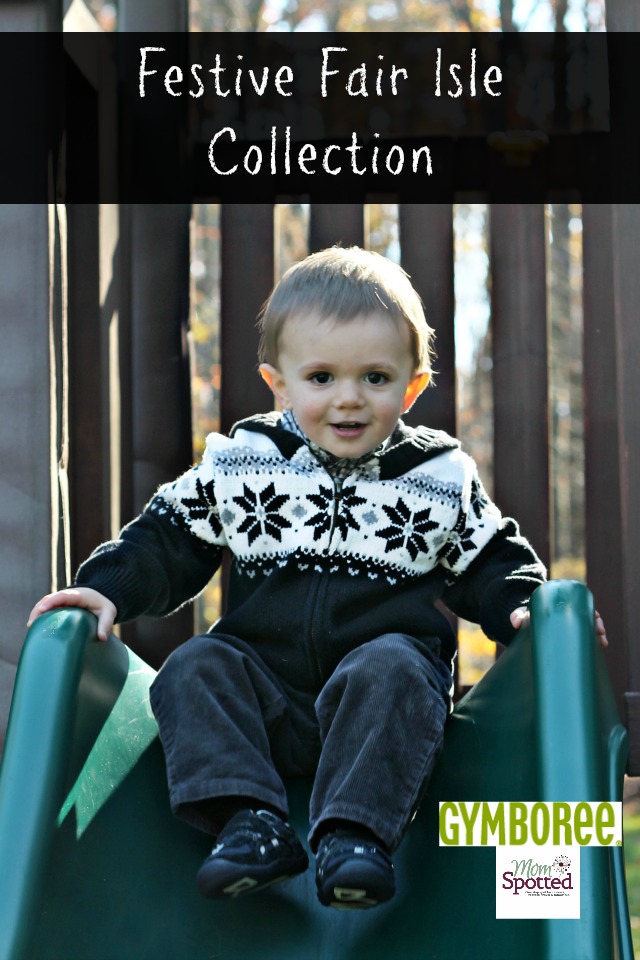 When I realized the Fair Isles Collection is a Family Look I was all excited knowing immediately this was the set I could put all my boys in. I jumped over and saw it in the boys section and loved the older version of it.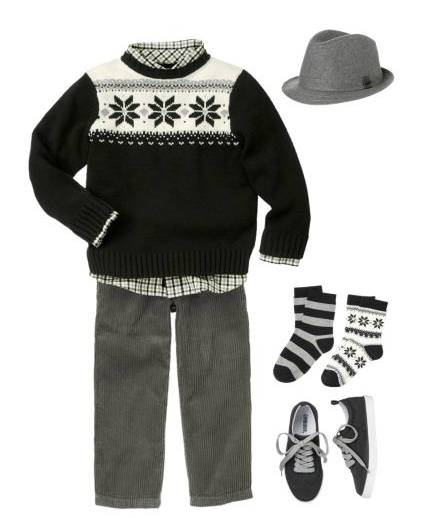 When it came in Gavin wasn't thrilled. He doesn't like getting dressed up at all. Once he had the sweater on he was fine. In fact, he kept it on the rest of that day. The Dressy Corduroy Pants were really nice but on the snug side. We don't have a local store so I do all my ordering online so I had to guess.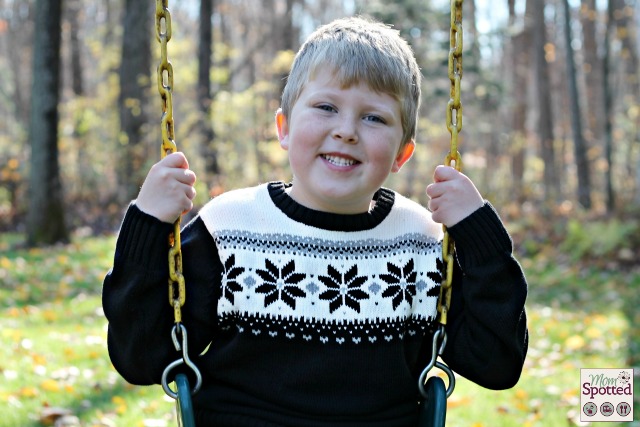 Of course I had to include Johnny. How handsome does he look?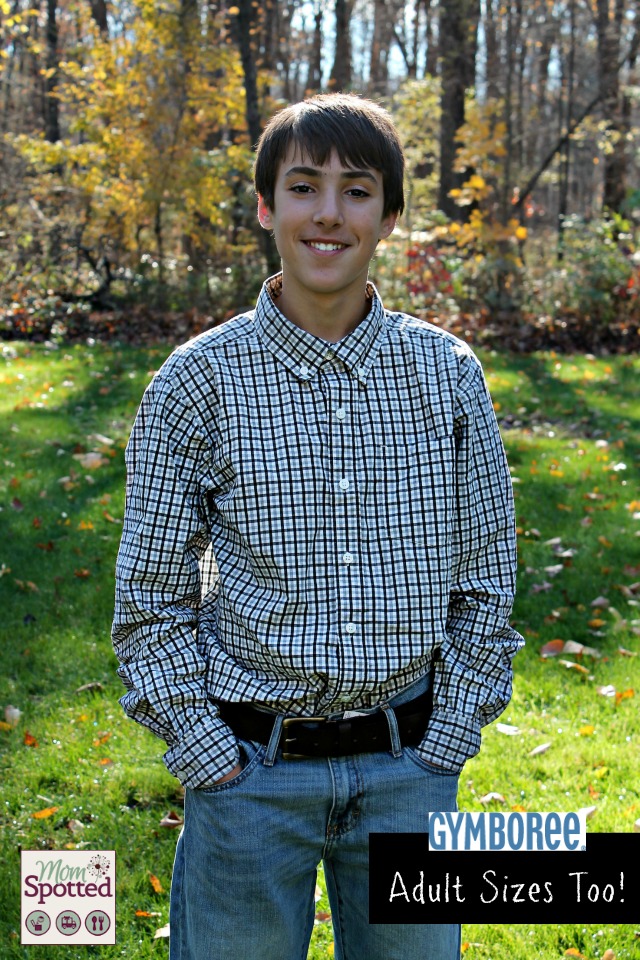 Thanks to the Tattersall Shirt available in sizes up to adult I was able to include him in the look too.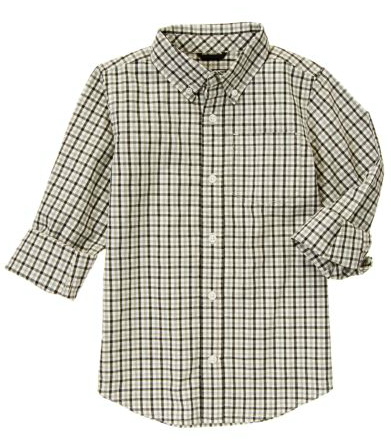 They all match! I love it! I love how east Gymboree made it for me! Now if I can just get them all to look at the camera at the same time together!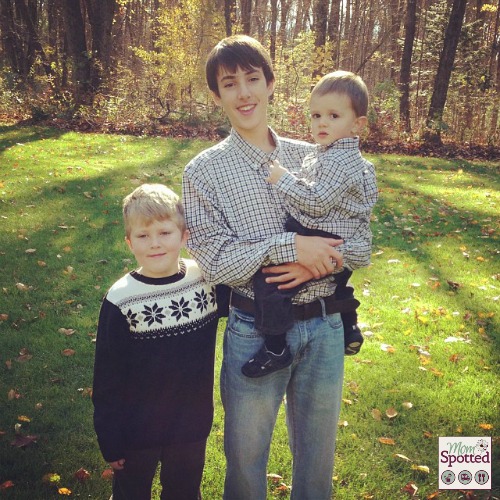 Looking for a family look? Right now Gymboree has Christmas pajamas for the whole family! I'm thinking we might all need to match for Christmas morning photos.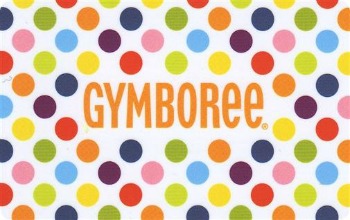 Right now one (1) Mom Spotted readers has the opportunity to win a $75 Gift Card to Gymboree. To enter use the Rafflecopter form below. Good Luck! a Rafflecopter giveaway
Contest ends 11.25.13 at 11:59pm. For Official Giveaway Rules click here.