I am so excited about Christmas. I cannot wait to get a tree and decorate our home. The boys and I have already been counting down the days. I love this time of year with all the sparkly decorations and all the pretty lights. I also love anything personalized that can mark a moment in time and be celebrated over and over again in the future.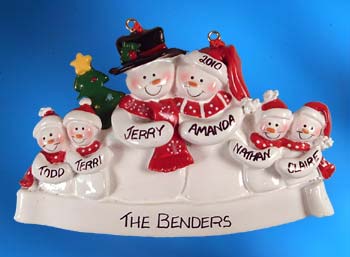 Ornaments with Love sent us this adorable Snow Family with Hats & Children and I thought it would be such a great gift for my in-laws. It came out great and I'm so excited to give it to them! Doesn't it look great?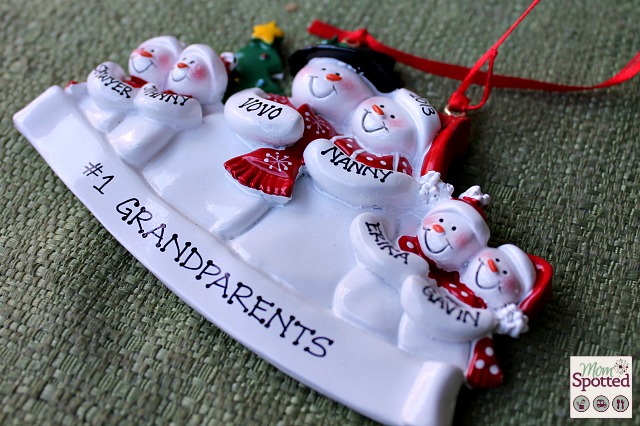 I was able to personalize all the written areas to anything I wanted and their Expert Personalizers took care of the rest making it look perfect for you!
Mom and Dad or Grandma and Granddad are shown happily hugging each other surrounded by their children or grandchildren. This personalized ornament makes a perfect family picture. Let us personalize this family with 4 children or grandchildren to create a meaningful gift that will bring pride, love and joy to your recipient. Their scarves and hats will keep them warm just as Mom, Dad, Grandma and Grandpa provide unconditional warmth and caring for their loved ones. Follow our number system to position each child in the desired place. The banner provides a place for the family name or another ornament title. As the family grows you will want to document the year this ornament was given. By next year you may need a larger number of children or grandchildren on your ornament! It is fun to watch the family grow on the ornaments. This personalized ornament measures 3″x 4″.

This personalized Snow Family Christmas ornament is made of resin.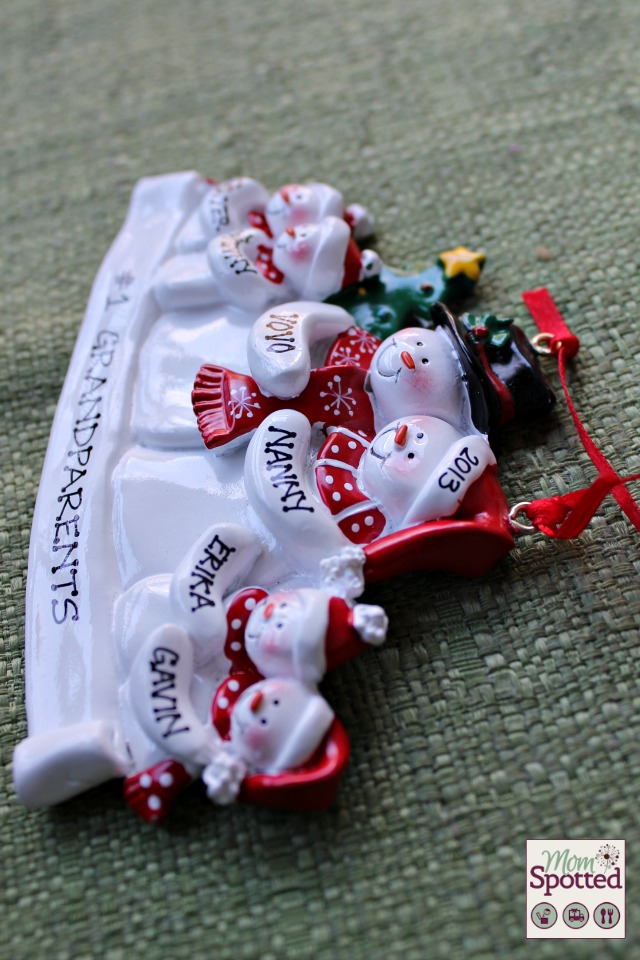 When it arrived it was packaged excellently for shipping. They also provided a small gift giving bag as well. Just before we give it to them I'm going to have all the kids sign the back with a sharpy marker and write their age. I think it will be such a nice heartfelt gift I know my Mother-In-Law will really enjoy!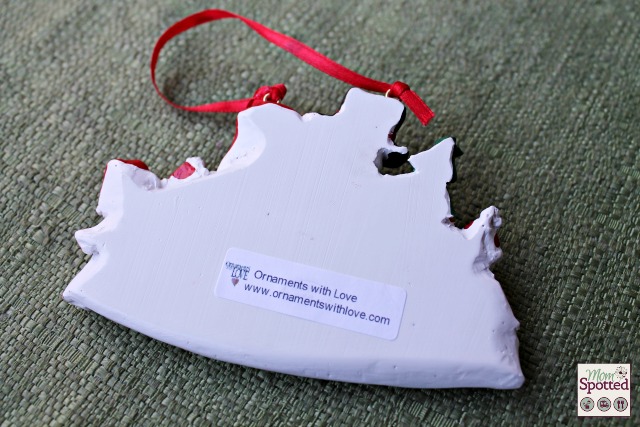 No matter how your family is built or what unique names you have Ornaments with Love will have the perfect fit for you!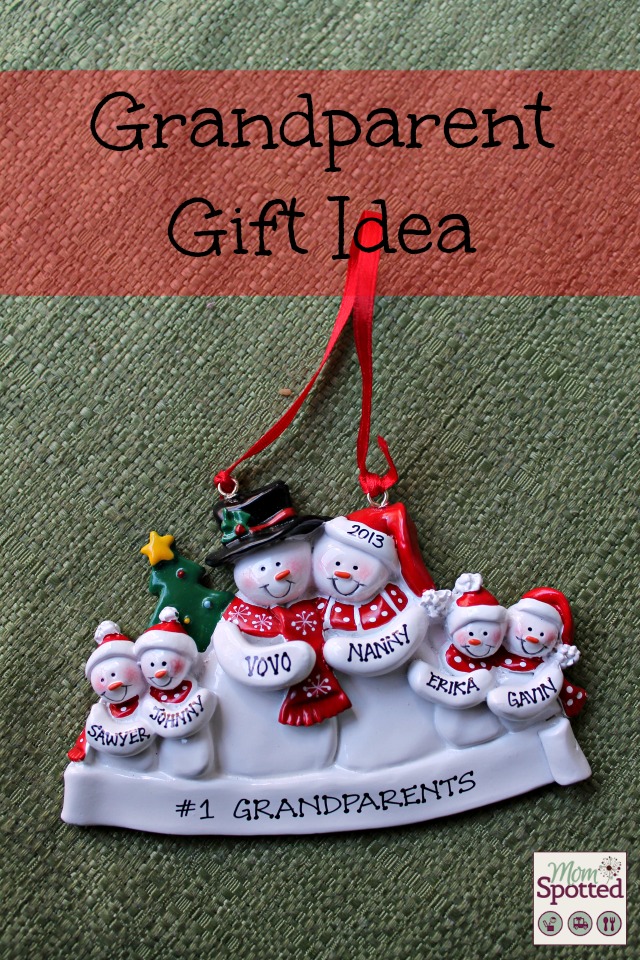 Right now one (1) Mom Spotted readers has the opportunity to win an ornament of choice from Ornaments with Love. To enter use the Rafflecopter form below. Good Luck!
Contest ends 11.25.13 at 11:59pm. For Official Giveaway Rules click here. Valid us & Canada.