"I participated in an Influencer Program on behalf of Mom Central Consulting for OshKosh B'gosh. I received a gift card to facilitate my shopping trip and to thank me for participating."

I love shopping for kids clothes. Clearly. Sawyer is always decked out in the latest fashions. Most would think I'm driving my family in debt from it all but quite honestly it comes down to being smart and knowing when there is a good deal to be had.
For instance, I love OshKosh. They have great quality clothing and they always have good deals going on in store and online. Plus, they always have coupons out there that you can stack on top of all the deals you find! Have you visited your local store recently? I have.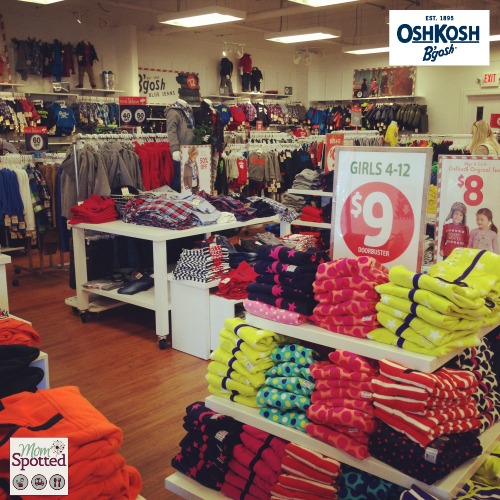 Many moms start the OshKosh addiction with their Overalls. They really are the World's Best Overall! They have so many cute styles and prints you won't be able to walk away without a few styles! I have had the cute conductor stripe version for all my boys and the fleece lined twill ones are too cute to pass on!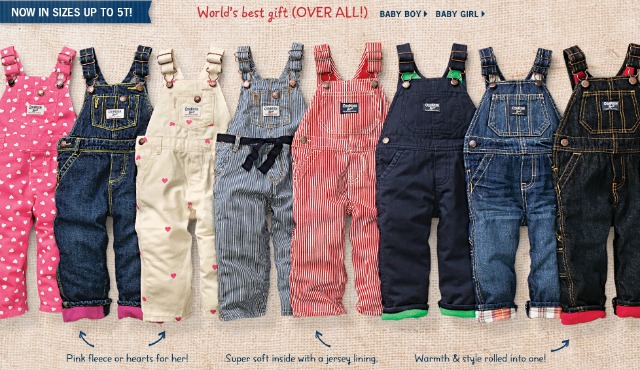 Most places leave the entire line online and then you show up to the store to see them, touch them, (even smell them) and you get there and they only have a style or two in a few sizes. Not OshKosh! They have all their styles in store!
From Holiday clothing to pajamas you can find it at OshKosh. My personal favorites are their warm activewear clothing pieces. Both Gavin and Sawyer are both in their sizes and I trust them to keep both my boys warm here in the frigid New England winters.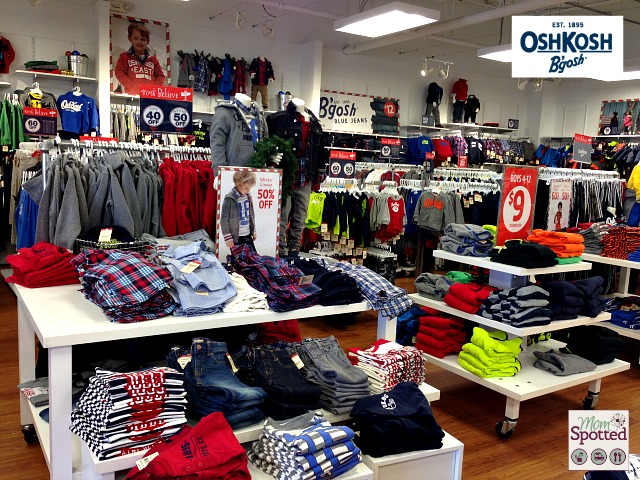 I often drool over all the cute pieces available in the girls department. They have a lot of the same staple favorites you can find in the boys section but of course a bit cuter and a bit pinker.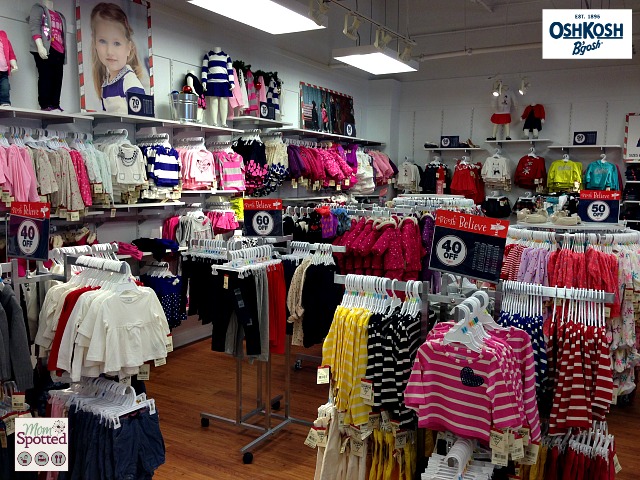 Before you head on over to the registers make sure to take a peek at all the awesome accessories they have. From socks & underwear to hats and mittens.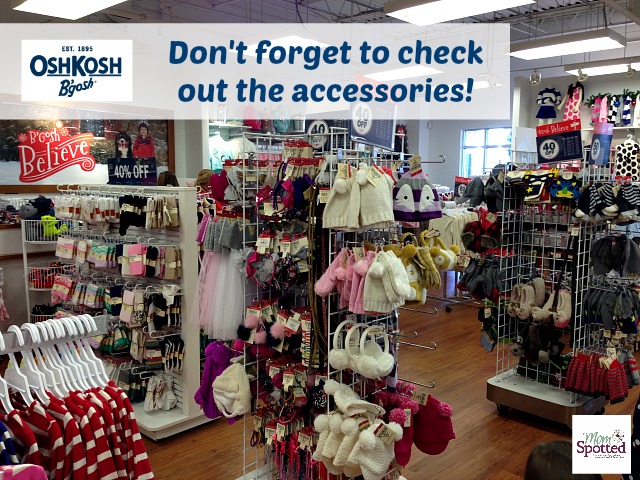 Right now they are also asking for people to buy and donate a pair of pajamas. I had originally picked out a cute pair of pink ones since I never get to buy pink but the cashier let me know that they had a strong need for big boy sizes so I picked these out instead. I'm glad together we can help a child stay warm at night this winter. Make sure to buy a pair and give them to the cashier before leaving.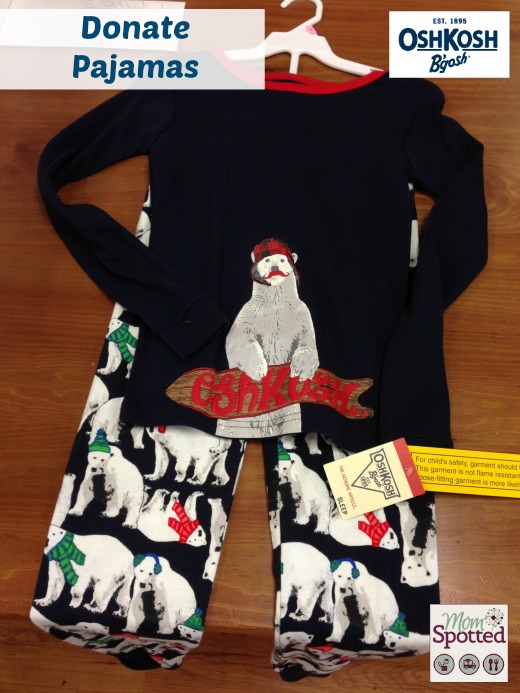 I got some really great deals! Many things were as much as 60% off! On top of that I was able to stack this coupon Mom Central gave me for an additional 25% off all non-clearance items. Click on the photo and you can print it out or show it to the cashier on your phone if you're not shopping online.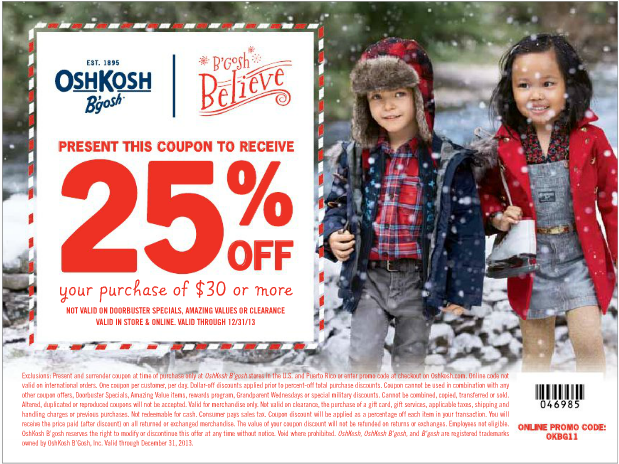 For $105 I was able to get ALL this. I also got those pajamas we donated too! What a great deal! Gavin has lots of warm clothes for this winter and I was able to stock up on some clearance shorts for Sawyer for the next couple of summers.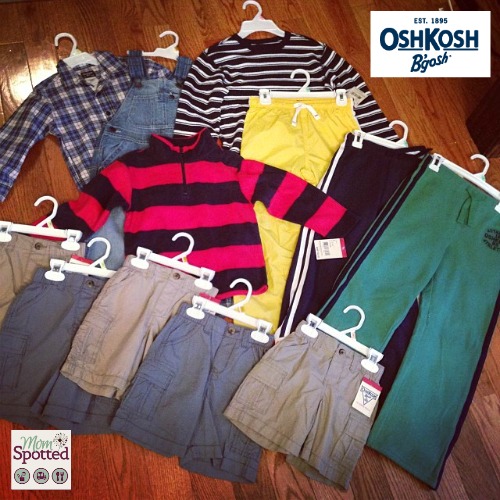 Definitely head on over to your local OshKosh clothing store and see all the great sales going on. If you need any help the friendly staff will definitely be able to give you a hand. The two employees in my local store went above and beyond for me and I was more then impressed. They didn't follow me around the store but if I had a question or needed anything they didn't have a problem helping. They even offered to keep some of my stuff waiting for me at the register since my arms were getting full pushing Sawyer around.
For the latest updates make sure to follow OshKosh on Facebook too!