Halli has been hitting milestones and having some really fun "firsts."  Crawling, pulling herself to stand, first airplane ride, first time going to grandma's house, and some first foods.  Trying to find a great high chair is tough!  While I have been looking for a high chair I didn't want one that was too big or bulky, but also not too small.  It had to be nice to look at, but easy to put away and store.  Those were just a few of the things on my high chair check list.
Baby Bjorn has an amazing high chair that met all of our needs.  The Baby Bjorn high chair is perfect for babies 5 months to 3 years.  Putting the high chair together took only 3 steps!  No tools are required to set it up; you pop the 4 legs in, pull them apart, and push the tray down.  Done.  It took minutes to put together.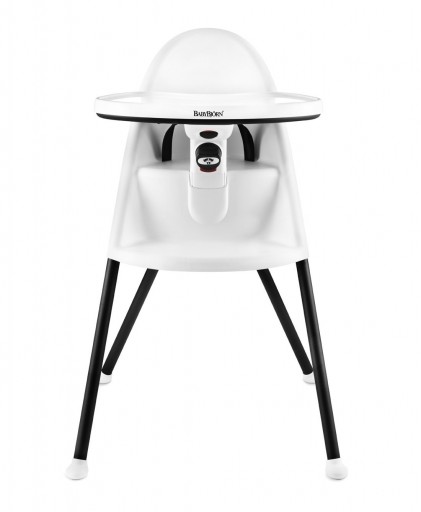 Halli is really comfortable in her new high chair and I love knowing she is safe and secure.  The back curves around her, while the tray curves in front of her.  There is an adjustable buckle helping to keep her nice and safe, but will also grow with her.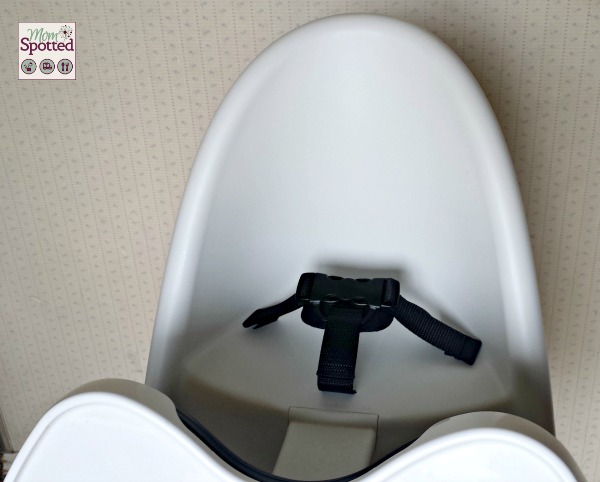 The tray folds all the way down with a one hand safety lock.  Just push the red button and twist, and it folds all the way down.  It is SO easy getting her in, and I only need one hand to lock and unlock it!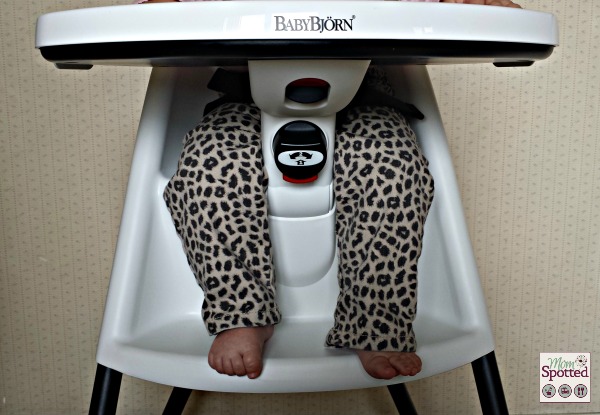 With Hayden's high chair making sure his legs bent so he could slide in and not get stuck or scratched was sometimes an issue.  This is never a problem with the Baby Bjorn high chair.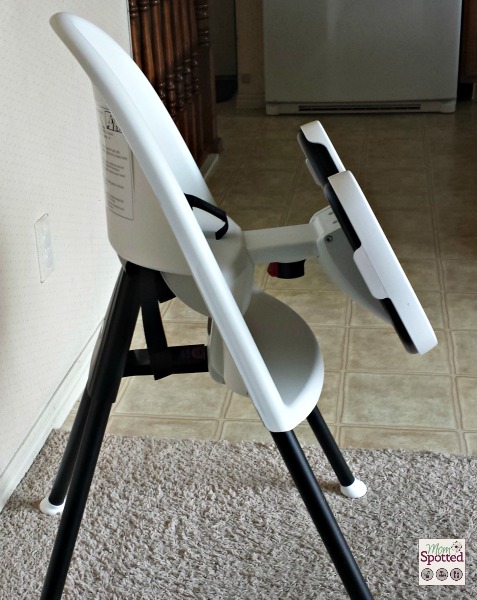 The table adjusts to be snug around Halli's tummy so there is no way food can sneak down onto her lap or clothes.  There are 3 different table adjustments so it can grow with her growing belly.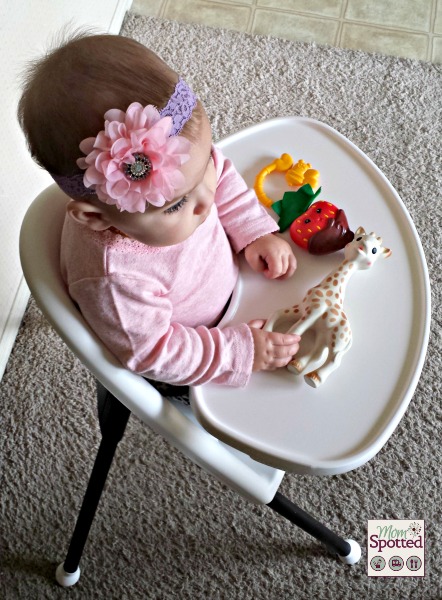 The entire chair wipes down easily for those extra messy meals.  The white tray is also detachable and dishwasher safe!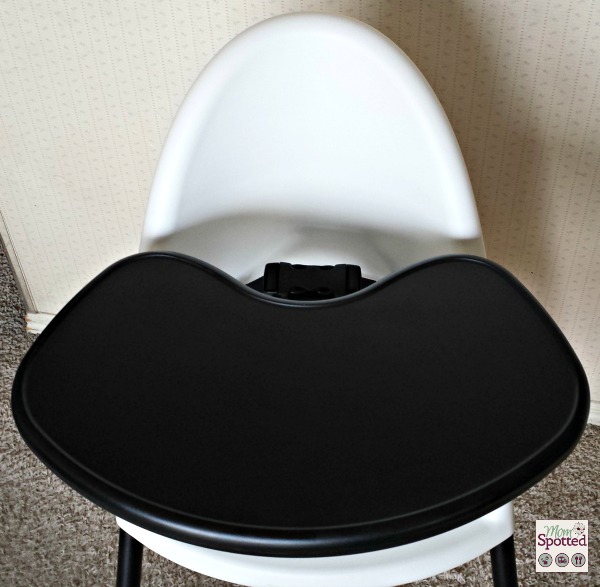 When we don't want her high chair out and need to store it away it easily folds up.  It measures only 10 inches wide when folded.  This makes it perfect to store and travel with.

The high chair measures 29 inches tall and fits perfectly next to our dining room table.  Some highchairs are gigantic and take up so much room.  The Baby Bjorn high chair is lightweight and would be perfect for a small apartment or kitchen.  We have been visiting grandma and it has been a great high chair for grandma's house.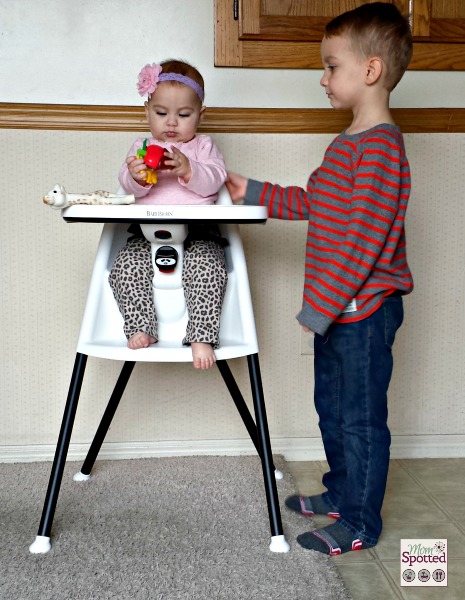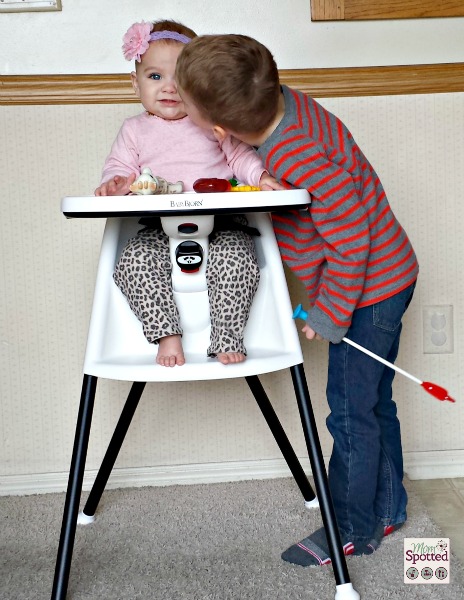 I will also be taking it to our Thanksgiving dinner so Halli can have her own chair to eat in.  No more worrying about holding Halli while I eat and deflecting her from grabbing my mash potatoes.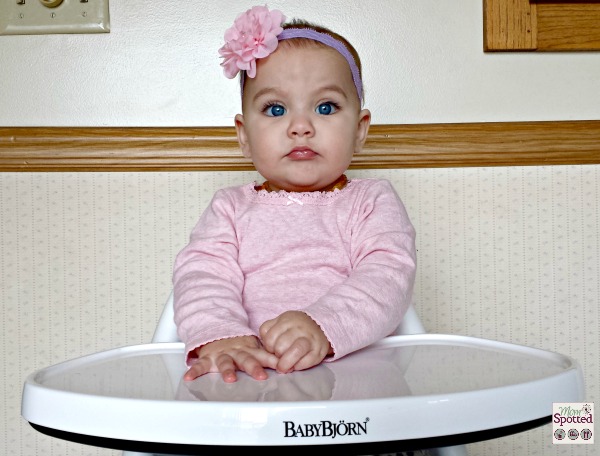 Halli loves being in her high chair.  She loves sitting in it just to play while I make dinner and being up closer to everyone else.  I can't say enough good things about this high chair.  It is easy to use, store, and clean.
You can purchase the BABYBJÖRN High Chair for $244 from our affiliate Amazon!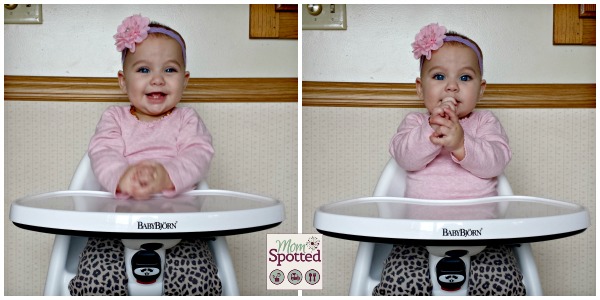 Right now one (1) Mom Spotted readers has the opportunity to win this awesome Baby Bjorn High Chair. To enter use the Rafflecopter form below. Good Luck!
Contest ends 12.9.13 at 11:59pm. For Official Giveaway Rules click here.