There isn't much I could say about aden + anais that I haven't already. I think I own so many different products of theirs and if you made me chose a favorite I'd have a really hard time narrowing it down. What I can tell you is that I've never had a product disappoint me. I actually think the longer you own them they better they become because they just get softer and softer after each wash.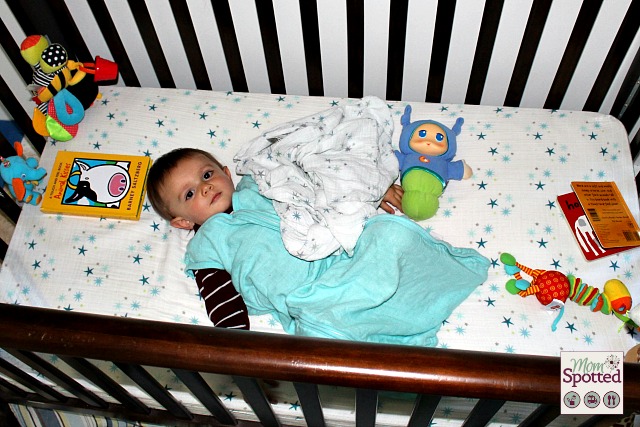 Just take a glance into Sawyer's crib. The picture above doesn't have just one aden + anais product, it has three! This is how we go to bed. Sawyer loves the texture the muslin cotton provides and loves laying his head upon their cozy crib sheets. We place him in one of their sleeping bags every night (since birth!) to know he stays warm! If you think this is frustrating for a 19 month old toddler how stand when he wakens think again! He can stand up just fine in it and knows now when he gets zipped up that it's time for sleep! This Bamboo Sleeping Bag is one of our favorites! It's perfect all summer long and during the transition of seasons.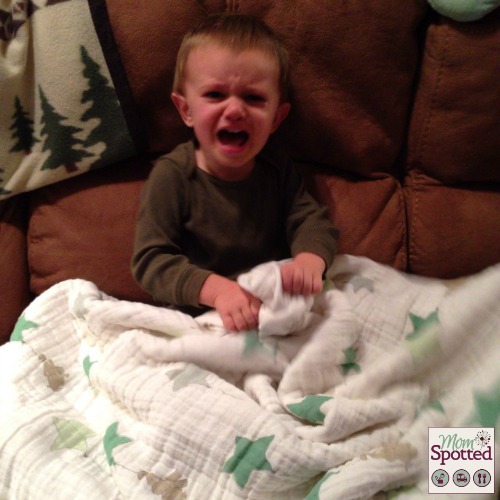 Sawyer's newest love is his Dream Blanket. And really how could he not fall in love with this big 47″x47″ thick muslin blanket? If you have a child in a toddler bed these are the ultimate blanket for their bed this winter. Sawyer loves dragging his all over the house. When he's sad or upset it is the first thing he looks for. I'm glad I got him his own because Gavin has one from years ago and he made it clear he had no intentions of sharing his. I can't really blame him. They actually have an adult sized one called the Day Dream Blanket and I think it's calling my name.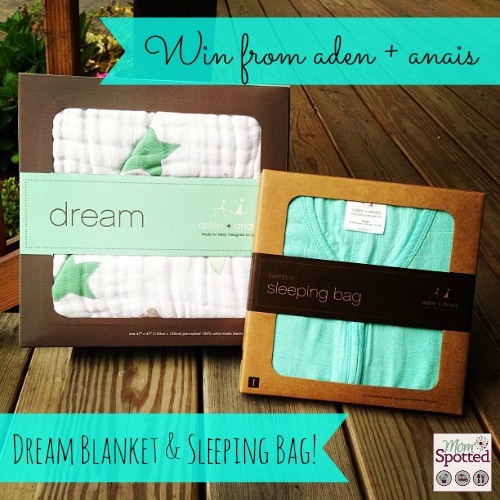 Right now one (1) Mom Spotted readers has the opportunity to win an aden + anais sleeping bag & dream blanket. To enter use the Rafflecopter form below. Good Luck!
Contest ends 11.4.13 at 11:59pm. For Official Giveaway Rules click here.