Moms are amazing at multitasking.   Not to totally brag, but now that I have a 4 year old and a 5 month old I am becoming quite the multitasking professional.  I can change a diaper while singing the ABC's to keep Halli from immediately rolling over.  I can play Thomas the trains with Hayden and peek-a-boo with Halli.  And I can vacuum and bounce or soothe Halli like a boss! Not to mention it is a great work out.  But there are times I can't hold and soothe her.  Like when I am making dinner….  This is when a baby swing comes in extra handy.
For us a swing is one of those "must have" baby registry items.  The Taggies Swing 'N Go Portable Swing would be amazing for any registry.  My little Halli LOVES it.  I love that she loves it because I can get a few things done around the house or do wild and crazy things like shower. 🙂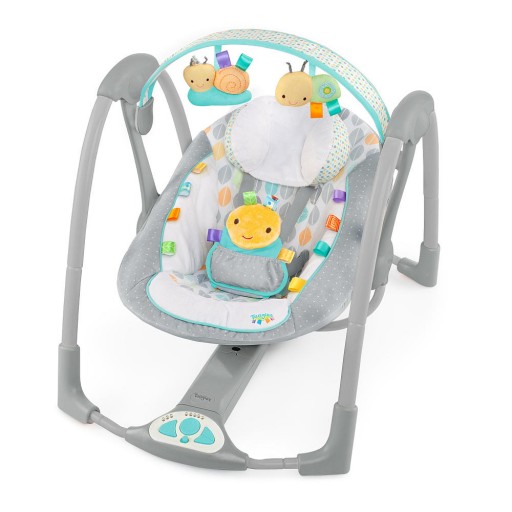 I love Taggies products, so I knew they would have an excellent swing.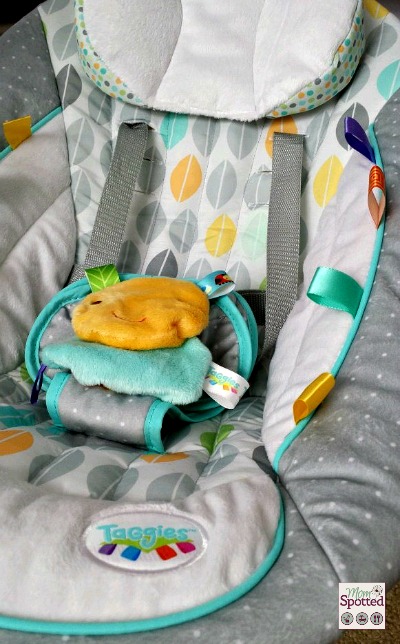 First of all, it is so soft.  The seat has ultra-soft plush padding and a removable head support.  It is so, so soft, and she seems so comfortable in it.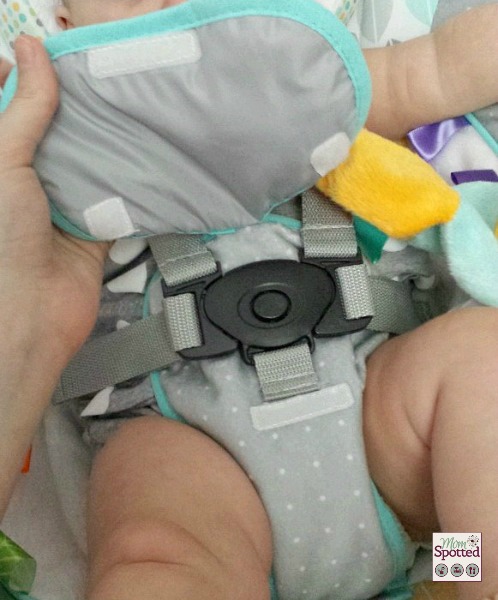 The seat belts adjust easily and I know she is safe in the chair.  The seat belt is covered with a super cute caterpillar blanket that she loves to play with and chew on.  My only complaint is that the blanket covers the buckles with small Velcro strips.  If she gets one good tug on it comes un-velcroed.  Not a deal breaker but I wish the buckle cover was a little more secure.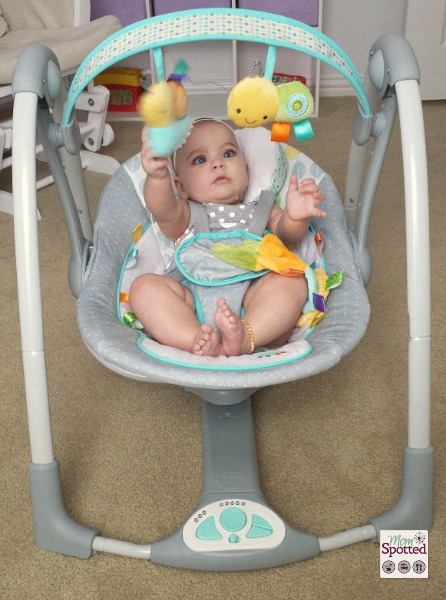 I was so impressed with how quiet it was.  Hayden's swing made a weird grinding kind of noise while it rocked.  He didn't seem to mind it but it drove me crazy!!!  The Taggies Fold 'n Go swing  plays 8 sweet melodies and 3 nature sounds.  Halli really enjoys listening to the different songs while playing with all the tags, and the cute removable toy bar.  I really appreciated that the toy bar is removable.  It makes it so much easier to get her in and out.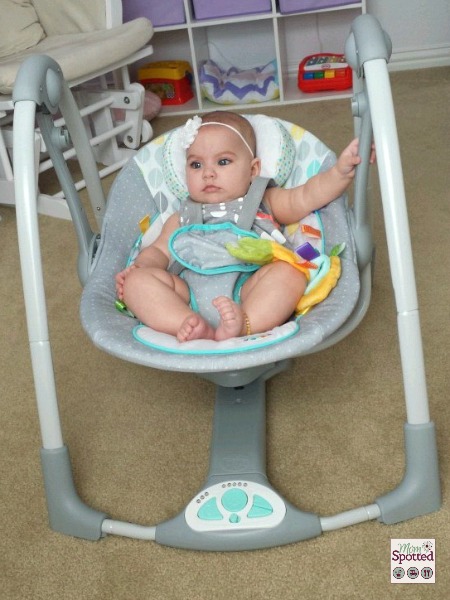 One of my favorite features is the convenient 30, 45, and 60 minute timer settings.  I am champion at leaving a swing or bouncy chair on and burning out the batteries.  This Taggies swing also has EnerGSave technology that allows baby to swing up to 3 times longer.  I love that the EnerGSave technology and the timer settings help me save money on batteries.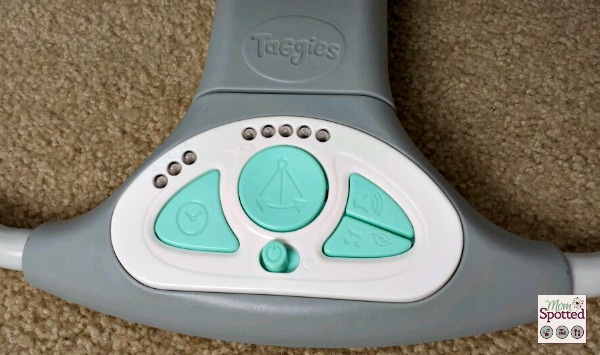 This swing is so easy to take from room to room and doesn't take up too much space.  It has an easy 1-handed fold and is light weight.  I can carry it to my bathroom so she can swing while I quickly get ready and then later I can carry it back out to the kitchen while I make dinner.  It also folds up pretty compactly to put in the car and go to grandma's house.

Halli and I both really love the Taggies Swing 'N Go Portable Swing.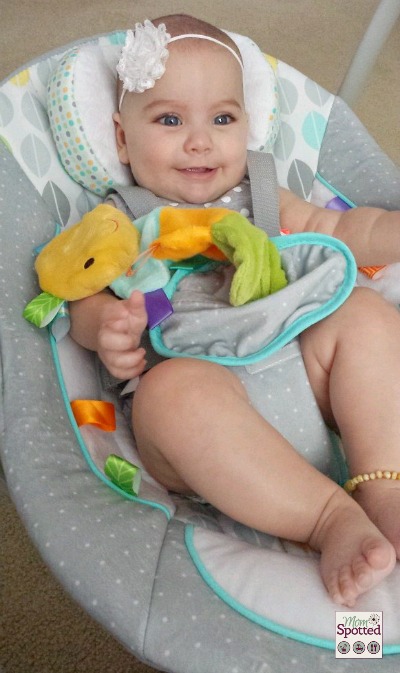 You can purchase Taggies Swing 'N Go Portable Swing at Babies 'R Us.  You can also learn more about Taggies products, and promotions by following them on their Facebook and Instagram pages.
This review was made possible by Double Duty Divas and Kids II.  I was provided the featured product free of charge to facilitate my review, but all opinions are 100% mine.