Let's be honest. I spent my whole life disliking dogs. I never paid any attention to them unless it was finding a way to avoid them. So when my kids begged and pleased for a dog I was adamantly against it. When the subject didn't drop and the husband chimed in too I knew it was a losing battle. They let me pick the breed and hubby was able to locate a breeder within an hour. There was no turning back.
From the moment that crazy lil' pup came running up to greet us I knew there was no turning back. That he was ours and it was meant to be. See when we brought Charlie home everything changed. Maybe it was the hormones (I was 9 months pregnant…) maybe he was just too cute to resist. Either way he was ours and I was in love.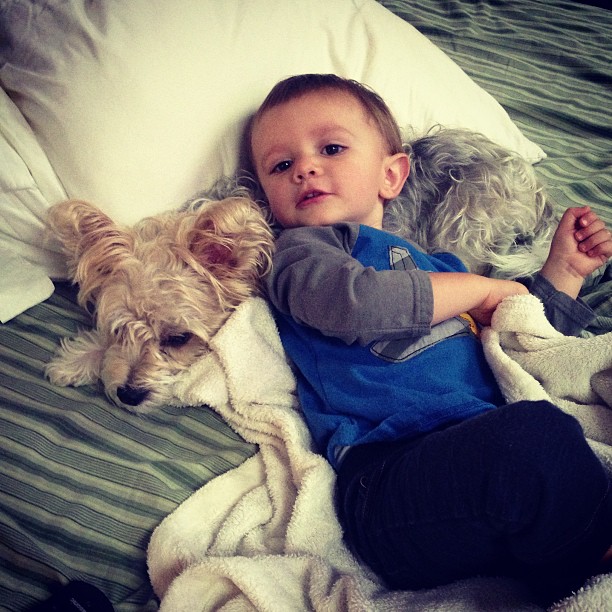 When it came time to decide how to care for him the idea of making him sleep in his crate all night long was just not going to happen. I wanted him to be able to sleep on our bed. That is until we found a tick crawling in the sheets one day. I freaked out and called my mom. When she asked what I was using for protection I felt like the worst dog owner because I wasn't using any.
Just like you give your dog their monthly heart worm, you need to give your dog monthly protection from ticks, fleas, and chewing lice. Thankfully I found PetArmor for dogs. It's just as easy and like your heart worm you they make it super easy letting you buy them in three month packs that come with stickers for your calendar.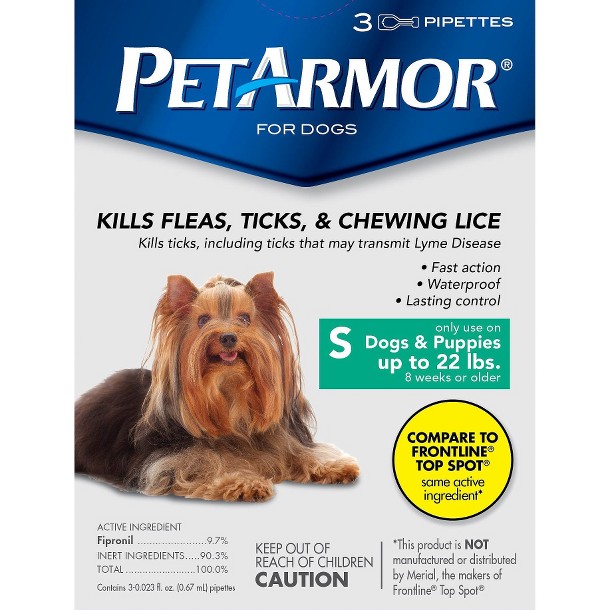 I took this video as a quick how-to in case you've never used any protection. A few things to note before applying:
Your dog is 8 weeks or older
You have the proper dosage for your dog (it goes by weight)
Do NOT reapply for 30 days
Do NOT touch the treated area until dry
Keep away from children
PetArmor is an effective solution for flea and tick protection for both dogs and cats. It KILLS the four major types of ticks including those that carry Lyme disease. PetArmor contains the same No. 1 vet-recommended active ingredient Fipronil found in Frontline brand products, and provides the same protection against adult fleas and ticks but is available for significantly less.
Connect for more: