I need some motivation right now. My kids are finally back in school and my list of To-Do's is bigger than ever! I'm usually behind in everything I'm doing so last year when I finally sat down to write this post I realized it was time to take down the Christmas tree. So to get myself in the spirit of this and review how I had things last year I thought it was time to share how I decorate my home for fall and Halloween and hopefully in the next week my house will be there too.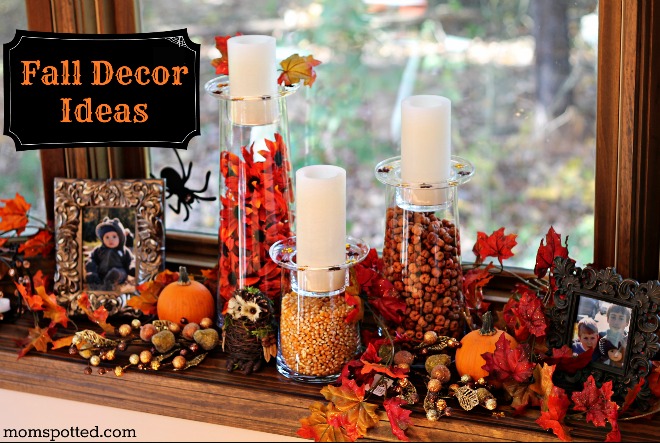 This window is a big decoration spot for me. Somehow my kids have never gone after my decor and they have just left it alone over the years. I always get my favorite photos in the fall so it's often when you'll find the most photos of my family around the house.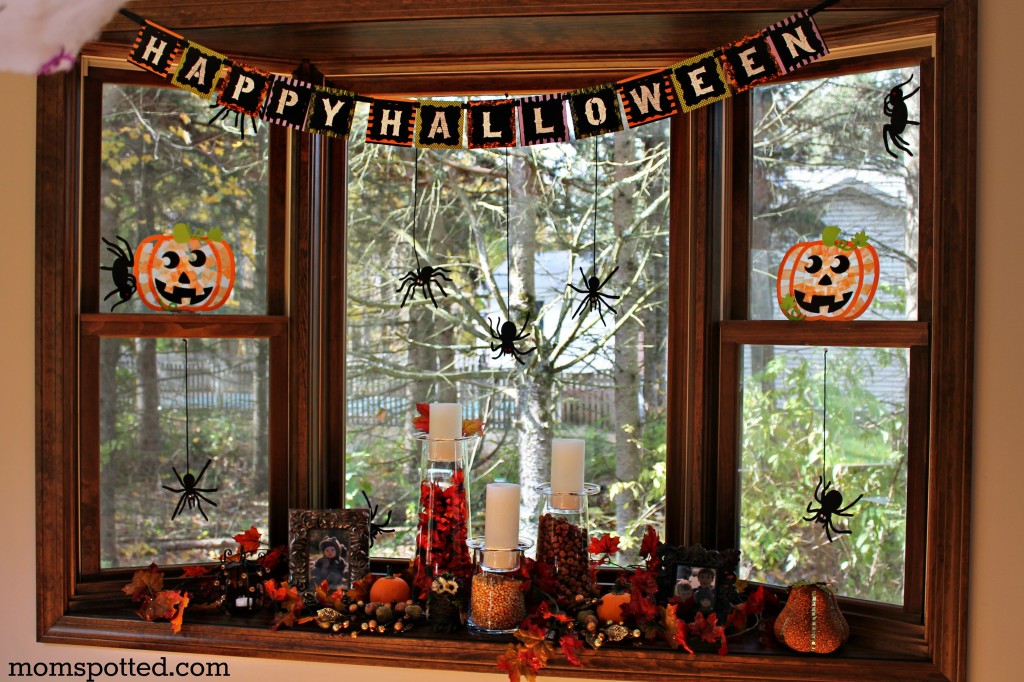 I've found that investing in some key pieces that are multi-purpose and quality made will be useful and cost effective in the long run. My Symmetry Pillar Holders from PartyLite (below) are one of those key pieces to me. These can be used as seen but I use them as long stem vases all summer long. Love them!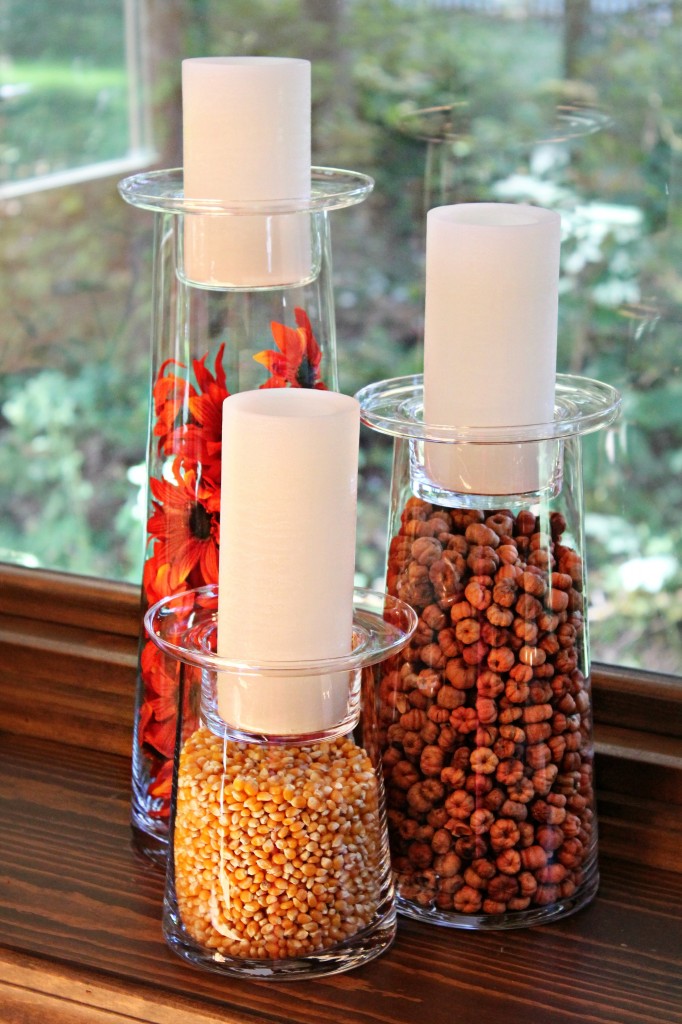 You can fill them with pretty much anything. Since I try to be frugal I use the same things over year after year to fill them. I store them in plastic gallon bags with the air sucked out when stored. I bought a garland of the flowers and popped them all off as a big money saver! I also bought $1 bags of popping corn from Walmart.com to fill things around the house. It lasts forever!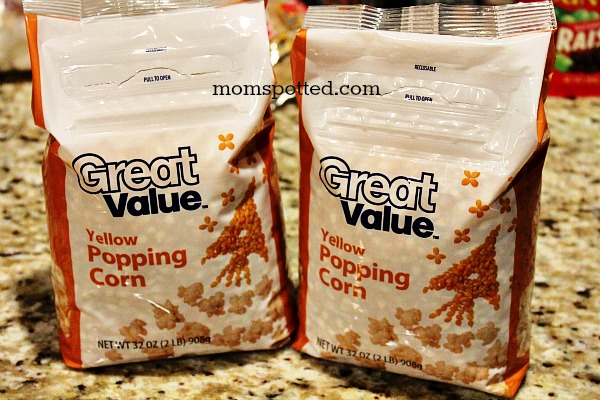 I even stick my Energizer LED Candles in them. The candles have timers on them so I can just place them and forget about them. The batteries last forever too. The lamp is more PartyLite of course! Watch this change year round too!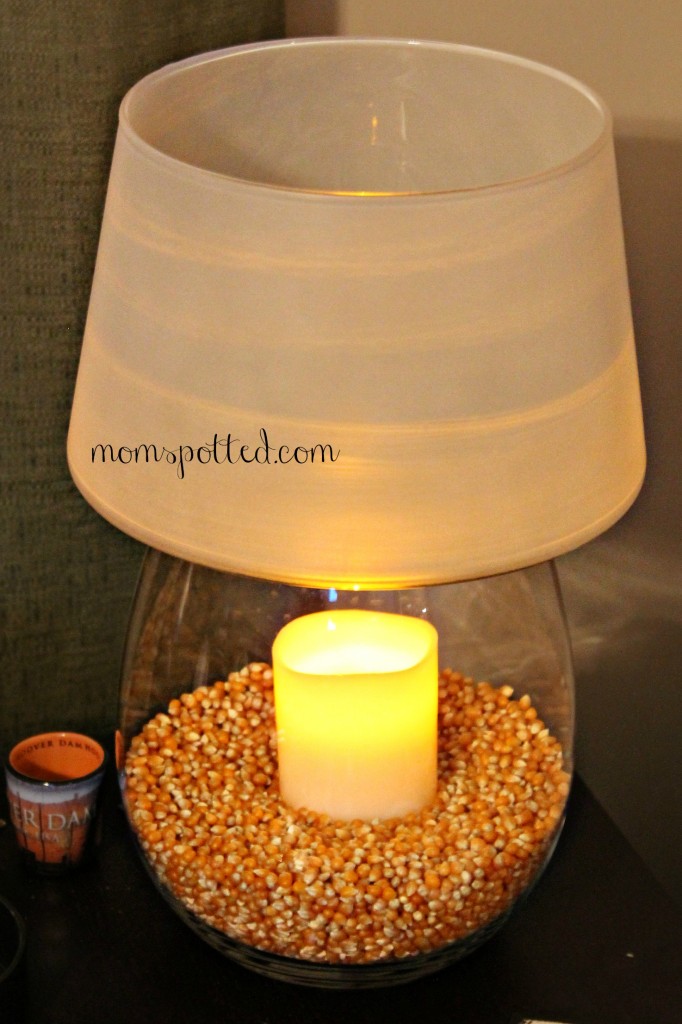 Every year I pick up a few knick knacks when I shop around. One of my favorite places to shop for really cute items on the cheap is Michaels. Isn't this little owl adorable?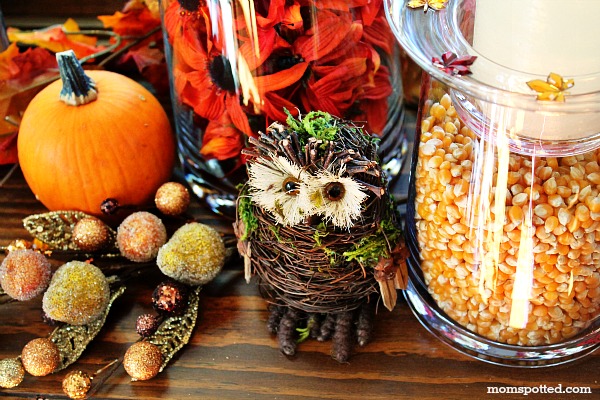 I also used some leaves I plucked off garlands and a few scrapbooking decorations. The glittery twigs are cheap wreath insets and I just hide the stems. I don't cut them in case later down the round I want to change things up and decide to use them differently.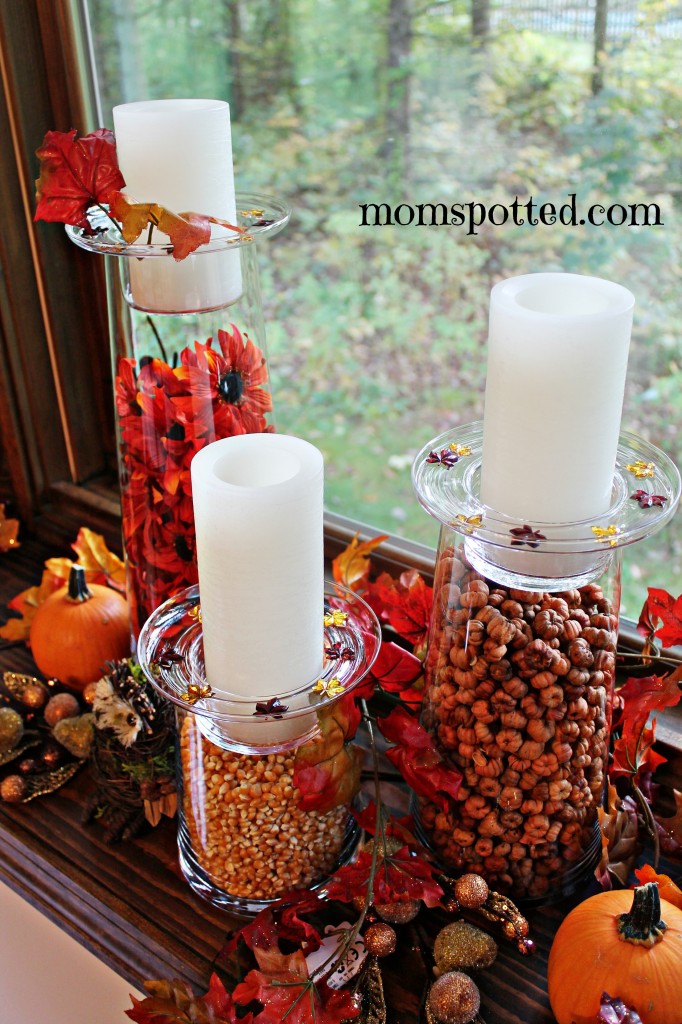 I love frames. Not just any frames but big bulky frames. Often these frames are expensive but if you look at TJ Maxx you'll find steals like this one I got for about $5. At that price I don't feel guilty wrapping them up and putting them away either.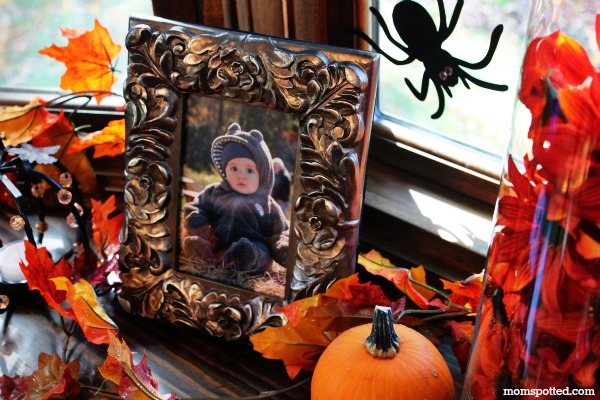 It really makes it more personal including photos in. This frame is also from TJ Maxx for around the same price. The beaded pumpkin is another Michaels find.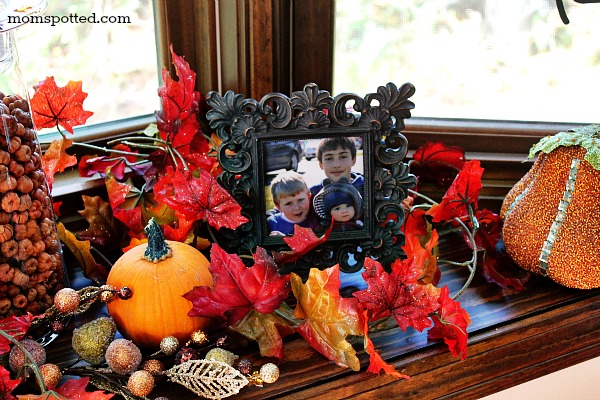 I try to have fun kid friendly projects that are holiday themed. Johnny's really outgrowing it but still likes to be included. I bought these at Michaels in the $1 section. I'll be showing you a homemade version shortly.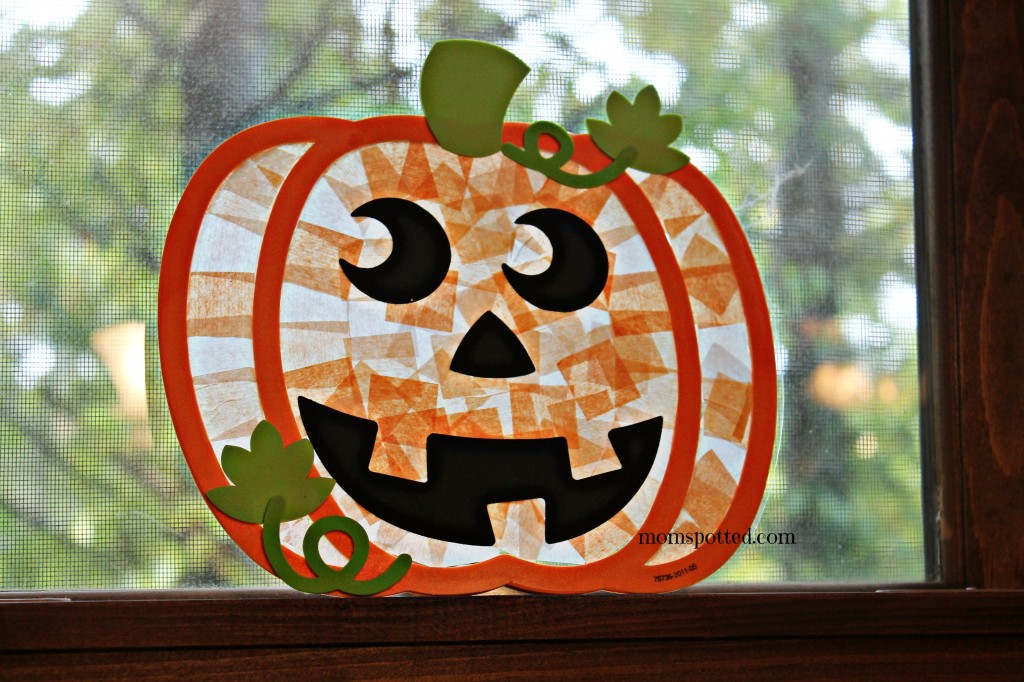 I could easily make my own banner (and it's a project on the to-do list!) but for now I just use a Martha Stewart one I picked up. Another Michael's find. She's got several patterns.

My favorite part doesn't get added until Halloween and that's my spider silhouettes. I've blogged about these several times. I always lose a few each year and I replace the black yarn each year too. These make a huge difference for the whole room. I love them!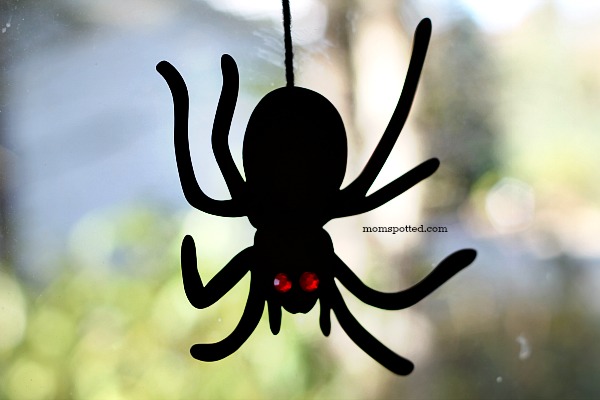 Cool, aren't they? I even added red rhinestones. It took them and made them even better!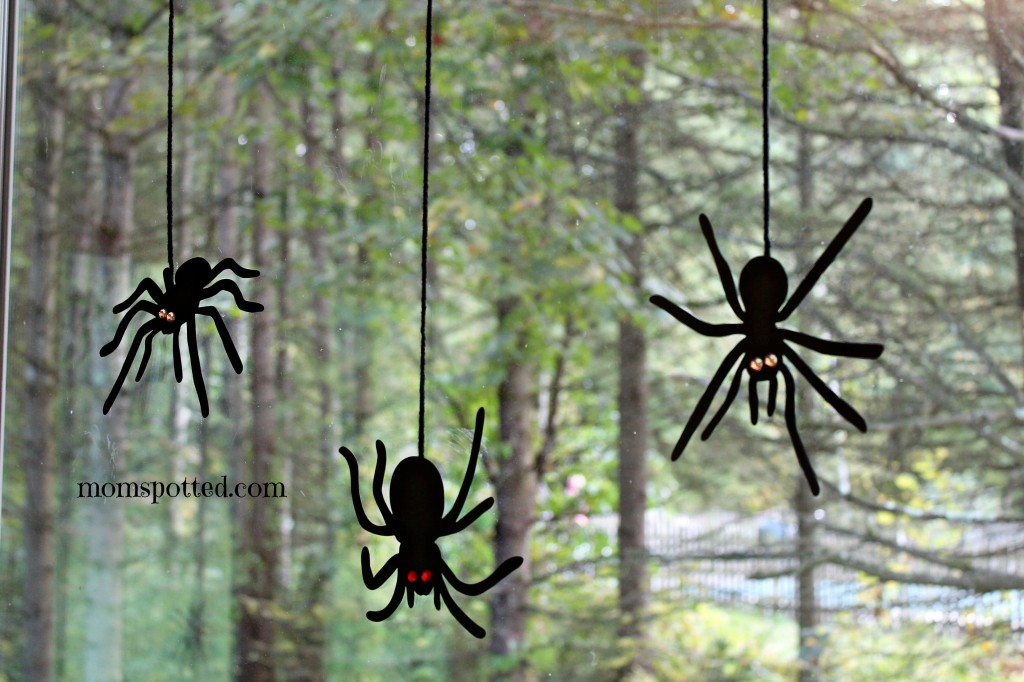 They really make the room. See how big they are?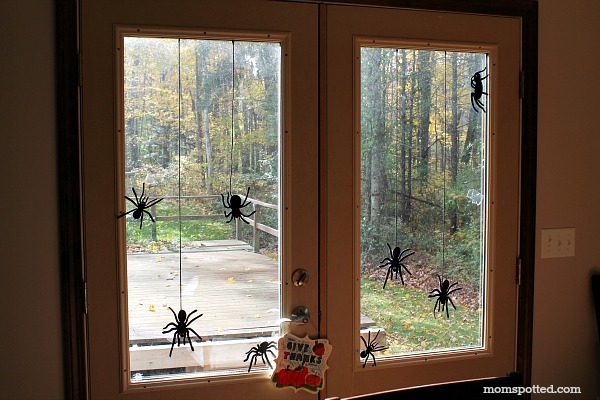 Did you notice the cute sign? Gavin made that a few years ago. Another cute $1 Michaels craft find 🙂 On the back I wrote the date too to help remember years from now.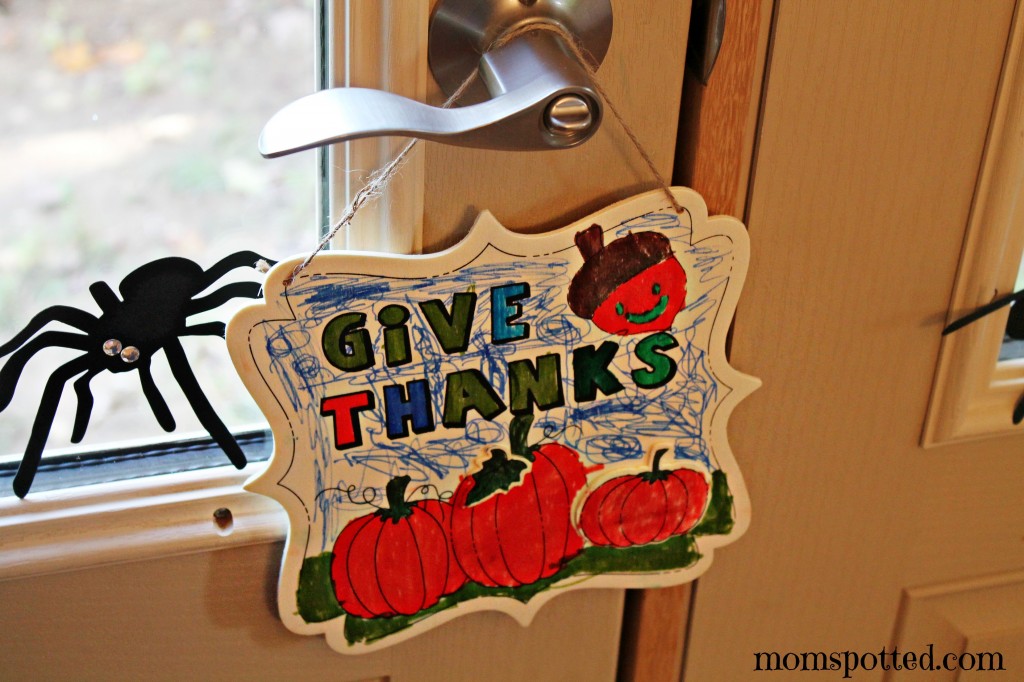 To finish off my dining room I use some spider webbing and spiders. These were actually dollar store finds. I couldn't find little spiders and ended up buying spider rings and cutting the backs off. I paid a little extra at Michaels for a few bigger ones and stuff one of those in here.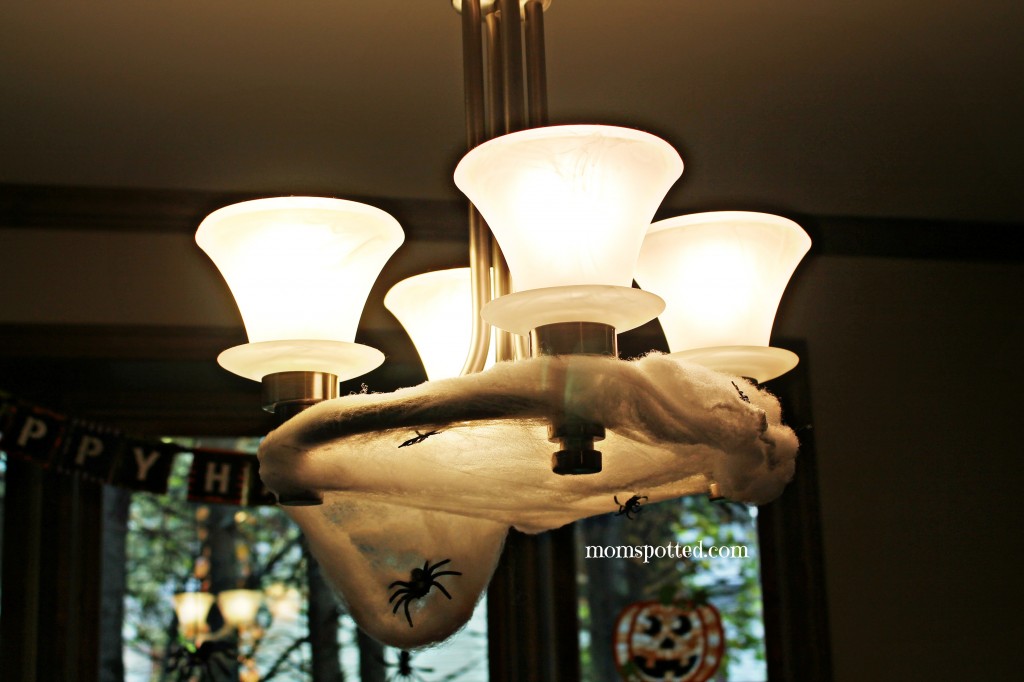 Here's my dining room somewhat in stages. It's missing the mights and the frames here. Those were last years late add-ons and I forgot to take a full picture again. Oh if it wasn't super late at night I'd probably be dragging the boxes out right now.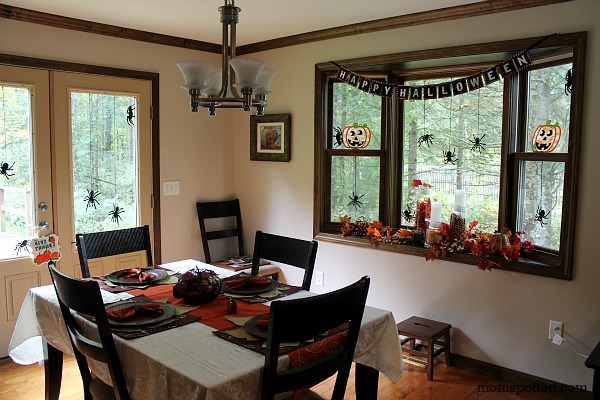 Here's my table setting. I love it and it was fairly inexpensive. I bought it all (every piece!!) from Walmart for $100ish. I got 6 settings even though I only layout 4. I just wanted to have an even set since I was preggers with Sawyer when I got it.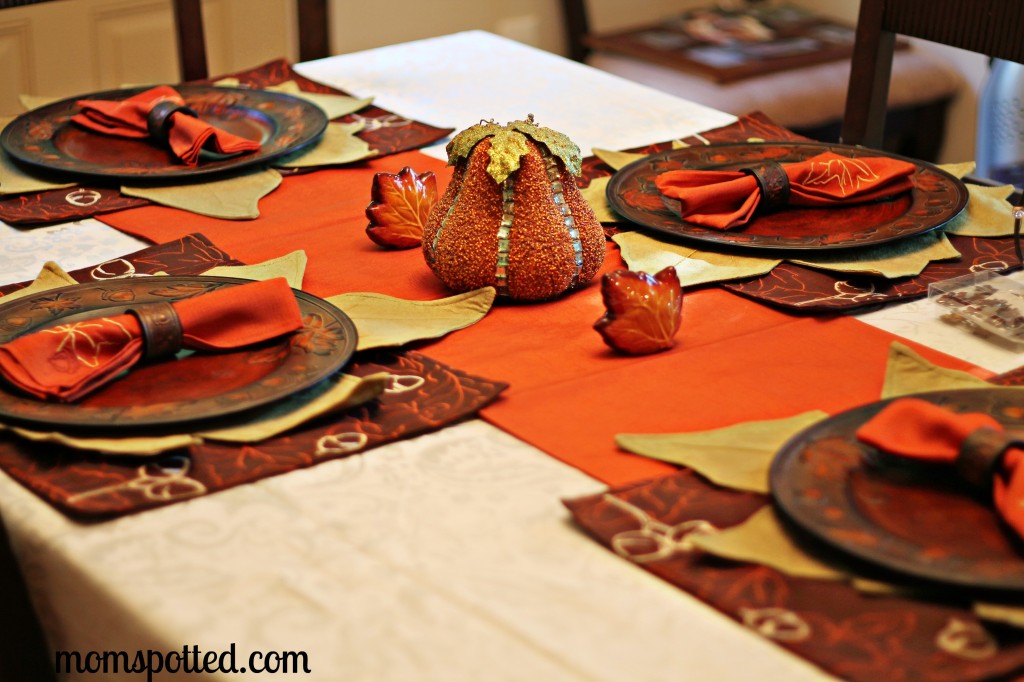 The set is part of the Better Homes and Gardens series they put out every year. They had the same pieces out last year again. I grabbed the table cloth and table runner then.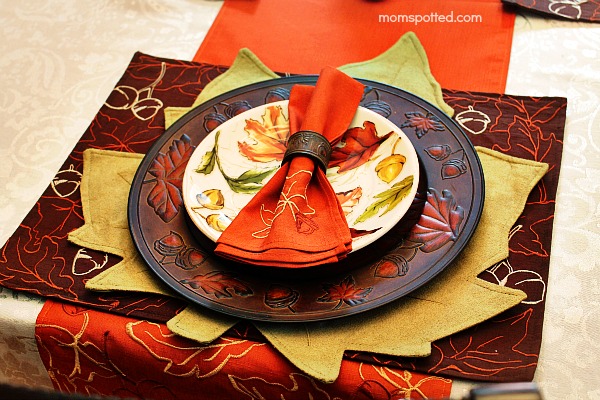 I finish the room off with this area. I keep a candy bowl out for all the candy coming in and out. I have more glass partylite and use it to help decorate again by adding more fun little stuffers like decorative ribbons, candles, and candy corn.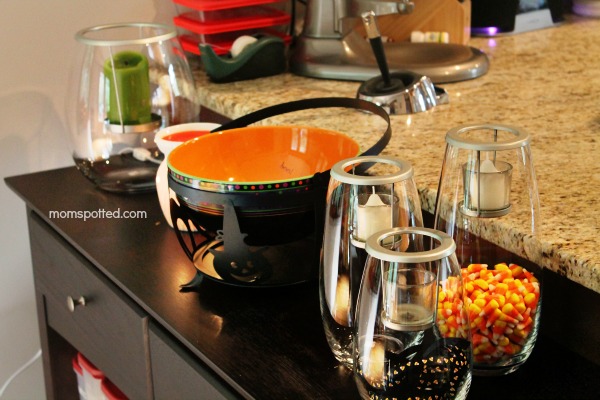 Another favorite spot in my home is my front foyer area. It's what greats our guests. The big large canvas print I got from Easy Canvas Prints is a huge eye catcher and always gets compliments. I've made a few of these and placed them around my home. Easy Canvas Prints is my go to place with a gallery wrap. It's stunning, you won't be disappointed!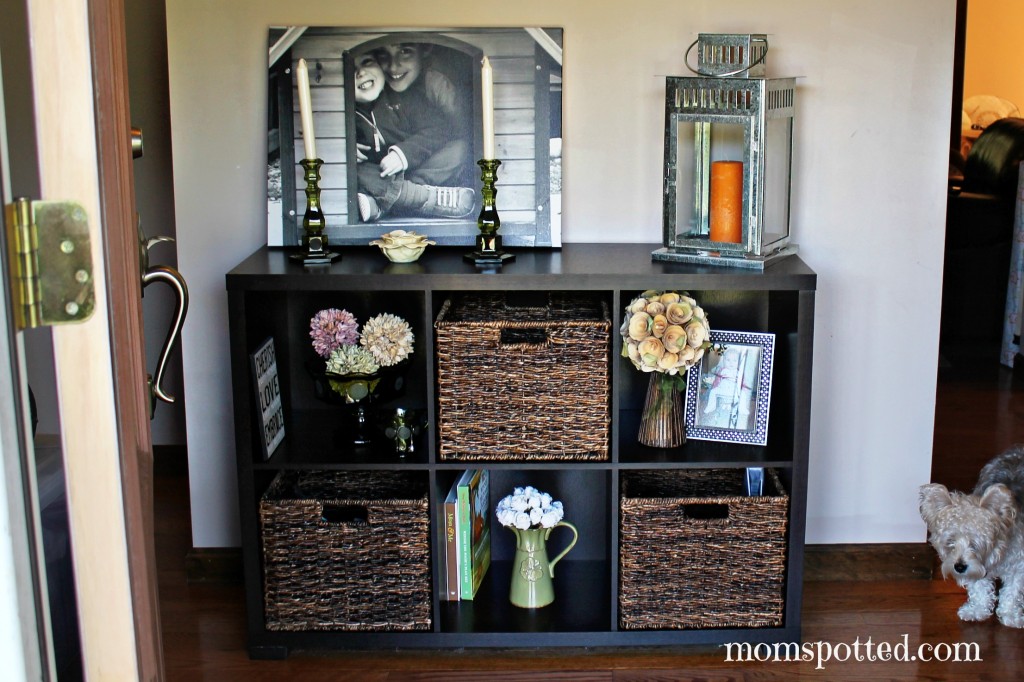 I try to move things around. I use one of the baskets to store some of the more used basic pieces that I use when there isn't a holiday to celebrate. All the Halloween decor pieces are from either Michael's. I love using table runners to help dress areas up. I have found all my table runners at TJ Maxx for $12.99. Remember if you see holiday decor while you are shopping that if you really like it, buy it. Stores like Michaels, Hobby Lobby, and TJ Maxx can't order holiday items. Whatever comes in on shipments is what they are getting.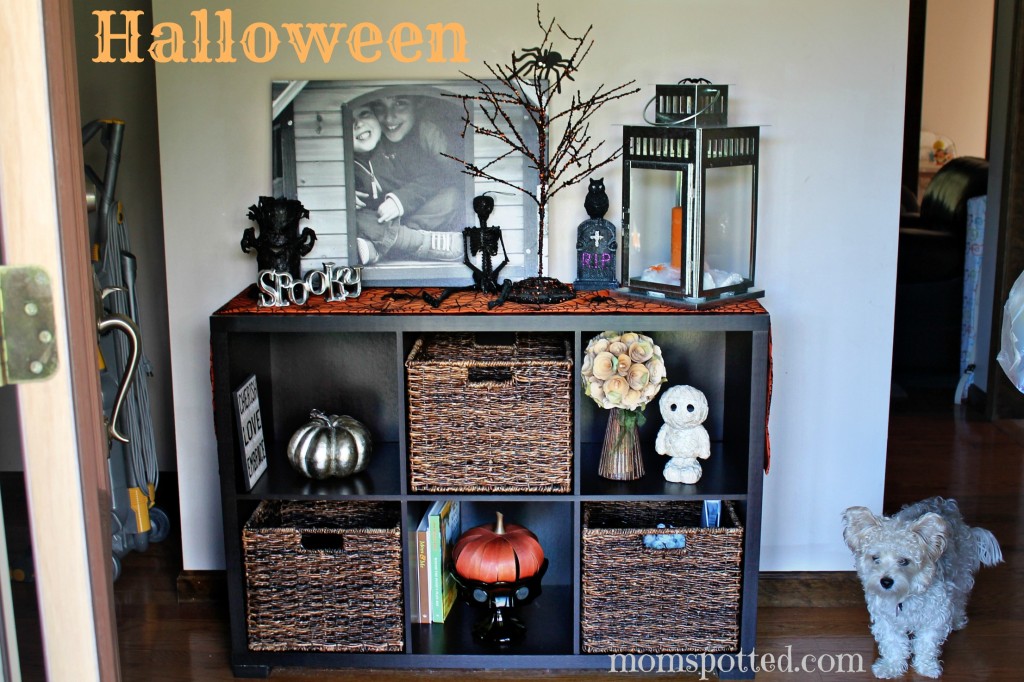 Do you love decorating for the holidays? Have any special tips to share?
This post is not sponsored. Some links do contain affiliate links.