My sweet Halli has reflux.  Wicked reflux.  Not the kind where she spits up a bunch, in fact, she rarely spits up.  She has the kind where I hear it come up and she tries hard to swallow it back down.  After that there is usually coughing, hiccups, back arching, crying or a combo of them.  It's awful and so sad.  The reflux is MUCH better compared to when she was a tiny newborn, and we have it under control for the most part with medication from her doctor.  The poor girl still has some days that are just bad reflux days.   For all you moms with reflux kiddos you know it is suggested you keep them up 30 minutes after eating.  30 minutes is a long time!!  By the time we have nursed and she is up right an hour has gone by!   I can't always just sit for an hour.  Dinner needs to be made, big brother needs attention, plus she has a hard time getting comfortable to relax on me.  Then… a miracle happened.  Tiny Love.  I hadn't ever really heard of the brand before, but man, I was missing out!!  Tiny Love is a wonderful company with a ton of amazing different baby products and toys.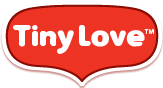 The Tiny Love Rocker Napper was perfect for Halli and has helped her reflux symptoms.  It has so many great features.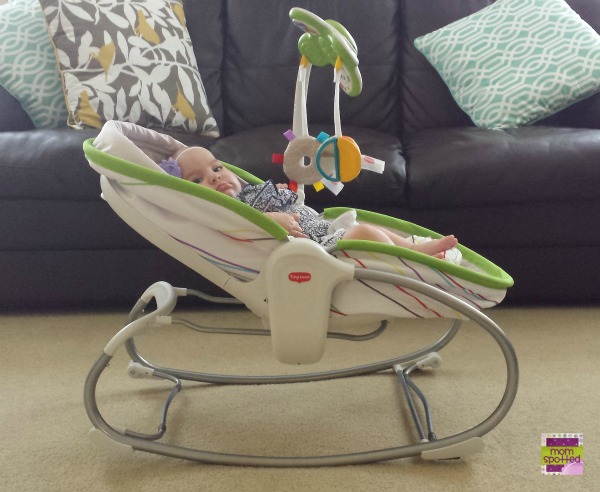 It easily converts with one hand from a seat to a napper.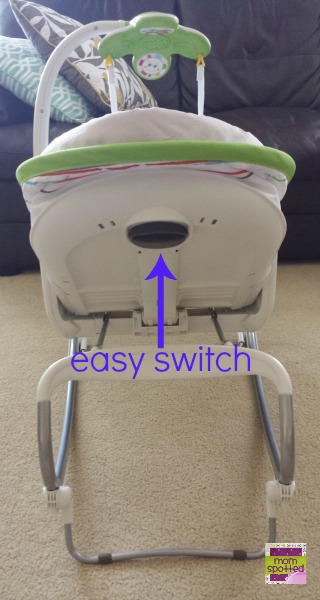 The Rocker Napper has 3 different reclining positions.  The highest position of the seat is great for when she needs to be up right for 30 minutes after eating.  If she happens to fall asleep, I can easily squeeze the switch to convert it into an enclosed napper.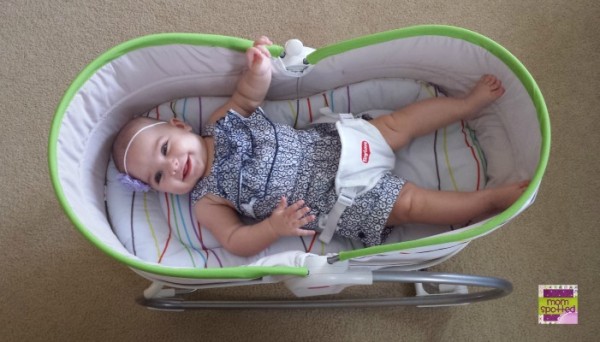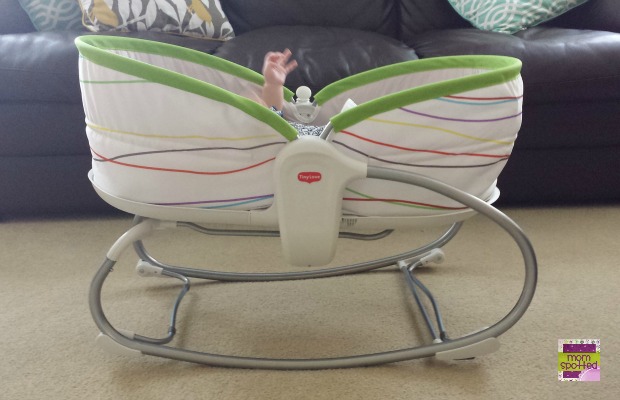 The fabric is soft and washes really well.  The Rocker Napper is also light weight, so I can carry it around the house, then put her in and she loves watching what is going on.   It will also be a good on the go high chair.  I feel like the seat belt keeps her secure and safe.  My only complaint is that it bunches.  I don't know if it bunches because she is a big chubby baby or what the problem is, but I wish the seat belt cover was a little larger.  It also has soothing vibrations that help calm her down when she is fussy.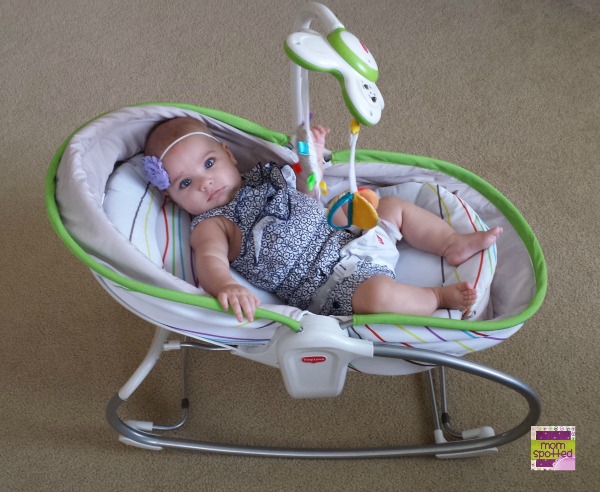 The electronic toy keeps her super entertained.  I often hear her squealing with delight and talking to the removable and adjustable soft toys.  The electronic toy can also be removed and turns so it can always be in the best position for Halli.  The Rocker Napper has a weight limit of 40 lbs so as she is growing I love that I can adjust the toys to be at the right level for her.  The electronic toy also plays 9 different songs and lights up.  It is a really great quality toy that she actually enjoys playing with.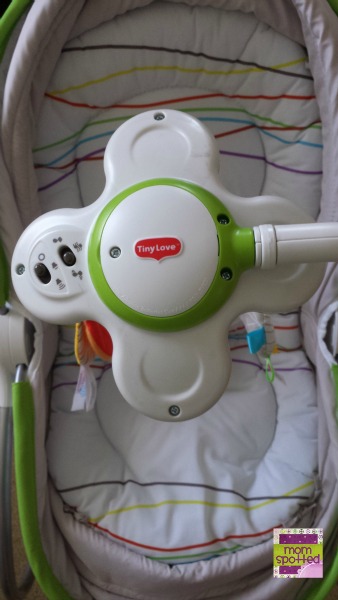 The Rocker Napper also has feet on the bottom of both sides for the option to rock or to be stable.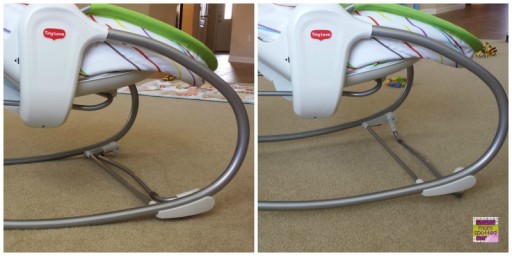 Tiny Love also has really fun toys.  We have loved the On the Go My Nature Pals Stroll Toy Bar.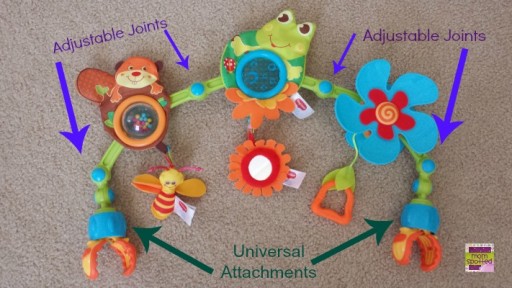 The toy bar has amazing universal attachment clips.  It literally attaches to EVERYTHING.  The toy bar is also made of 4 joints that allow it to bend forward, backward, up, and down to be in the perfect position for baby's reach.  I have tried it on Halli's car seat, stroller, swing, her Tiny Love Rocker Napper… I haven't found anything it won't attach and adjust too.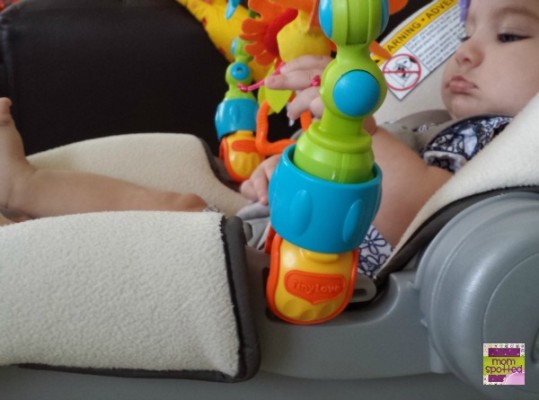 That blue part turns to loosen or tighten the clamps.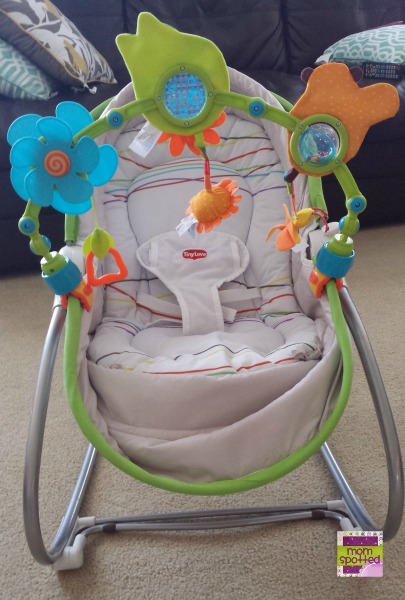 The 6 different toys are so cute and colorful.  Halli enjoys playing with all of them.  The flower spins, and she loves the mirror flower.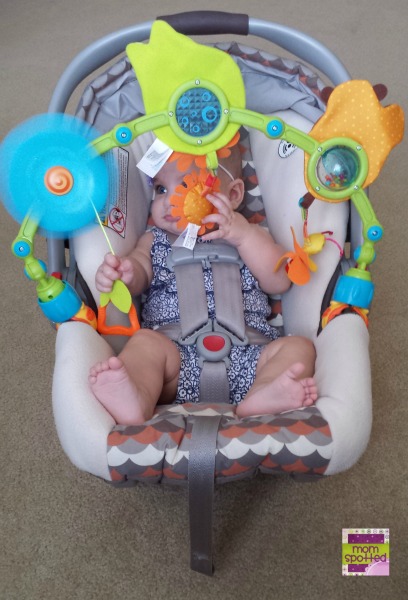 This toy bar has saved us for car rides.  Halli does NOT like the car.  This has really helped her tolerate car rides and she has so much fun playing with all of the different toys.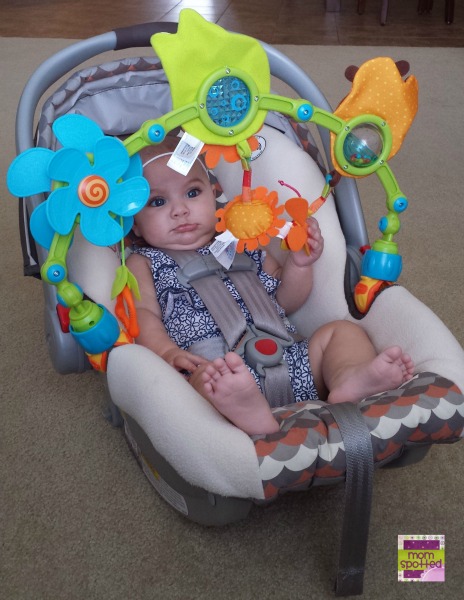 You can purchase the Tiny Love Rocker Napper & On the Go My Nature Pals Stroll Toy Bar directly from their site or our affiliate Amazon.
Right now one (1) Mom Spotted readers has the opportunity to win a Tiny Love On the Go My Nature Pals Stroll Toy Bar. To enter use the Rafflecopter form below.
Contest ends 8.26.13 at 11:59pm. For Official Giveaway Rules click here. Affiliate links used.