You never fully appreciate sleep until you don't get it anymore.  It is hard getting into a good sleep routine with a newborn or infant.  Luvs diapers has helped moms have more of a restful night sleep by helping baby have a peaceful night with their new Luvs with Night Lock diapers!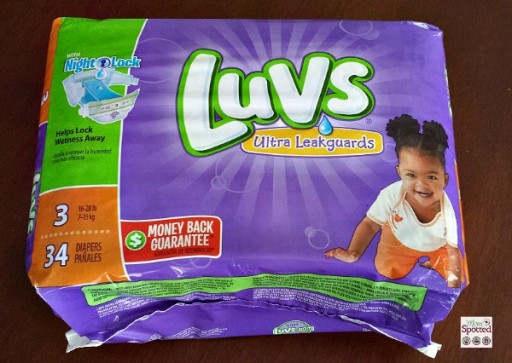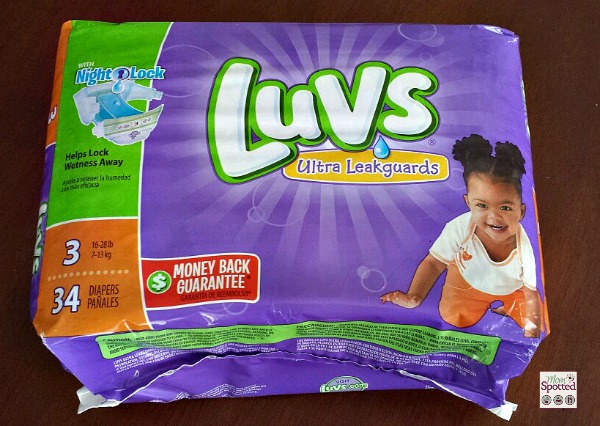 Luvs with NightLock offers the ultimate in overnight protection for baby AND a good night ahead for Mom with: 
Our largest absorbency area EVER to help lock wetness away, even overnight, and locks away wetness better than Huggies Snug & Dry** – meaning less leaks at night for baby and more time for mom to enjoy those nighttime hours, however she sees fit
Leak Barrier Leg Gathers to ensure leaks are kept away from PJs and in our diaper – where they belong! 
Two new diaper designs per box – same funky Luvs monkey, new fun designs

Luvs with Night Lock isn't available on retailer shelves until September 16th, but they are letting me give you an exclusive sneak peak, even before it becomes available!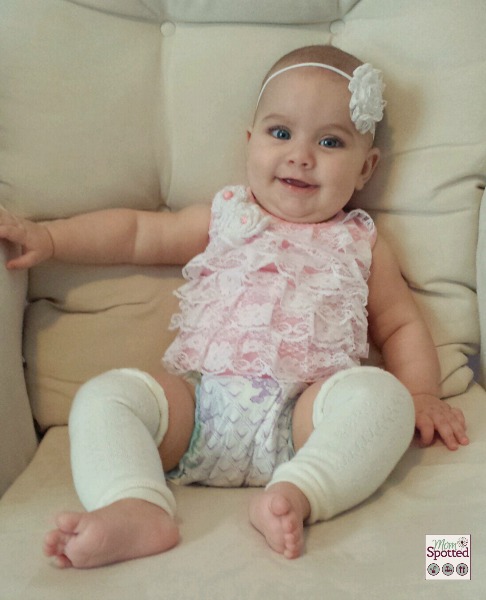 Luvs NightLock offers the ultimate overnight protection for baby.  We used overnight diapers with my son and I remember them being bulkier.  I wondered how Luvs diapers would be able to provide the absorbancy Halli needed at night when they are so thin.  With the other diapers we were using before it wasn't uncommon to pick her up for a night time feeding and have her feel wet.  Her darn diapers had leaked!  Poor girl was starving and she was also wet and need fresh pj's and blanket.  BUT! With Luvs Nightlock she has woken up dry!!!  Luvs with NightLock has provided excellent protection against leaks.
Halli also has chunkalicious legs.  I love them so much, but it is hard to get a good fit around those chubby thighs.  I was impressed by how Luvs with NightLock fit Halli.  They were big enough to curve around her thighs and had enough stretch that they weren't too tight.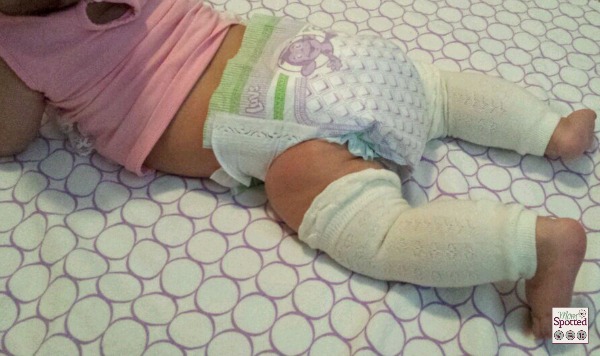 I love Luvs Diapers!  I am so glad we haven't had anymore issues with night time leaks.  Halli and I are both able to get a more peaceful nights sleep.  Luvs feels so strongly about their diapers, they guarantee them and have a Luvs Money Back Guarantee!  Also, beginning September 16, 2013 Luvs will be offering print-at-home coupons on Luvs.com.   Thanks Luvs!  I love saving some money on diapers!  On September 16th you can also see Luvs new series of the super cute and funny "First kid/Second kid" commercials on their YouTube page www.youtube.com/luvsdiapers.
You can also find more information about Luvs diapers at:
Right now one (1) Mom Spotted readers has the opportunity to win a Luvs NightLock Diapers in a SIZE 3. To enter use the Rafflecopter form below.
Contest ends 9.16.13 at 11:59pm. For Official Giveaway Rules click here.