I really love chocolate.  I really, really love chocolate after a long day.  You know the days… mountains of laundry done, you've ran a ton of errands, put together dinner, kids fed, bathed and in bed.  Now it's you time.  Sometimes all day I just think about making it to the end of the day so I can have a little treat.  I earned it!  There is just something really special about really good chocolate.  Merci chocolate is just that.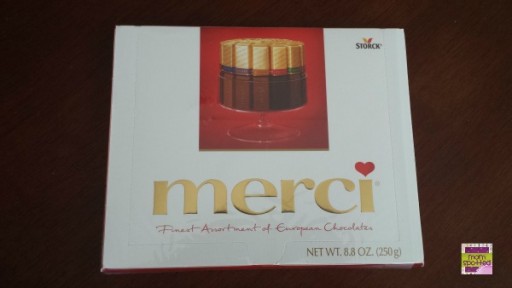 It is creamy and melts in your mouth.  All 7 flavors are beyond rich and delicious.  I can sit with my Merci chocolates, a book and take a break from life for a hot minute.  Merci chocolates are so good you will sit and savor how delicious they are.  These are so good they are just BEGGING to be shared.  There are 20 individually wrapped chocolates with flavors such as Hazelnut-Crème, Coffee and Cream, Dark Cream, Milk Chocolate, Dark Mousse, Praline-Crème and Hazelnut-Almond.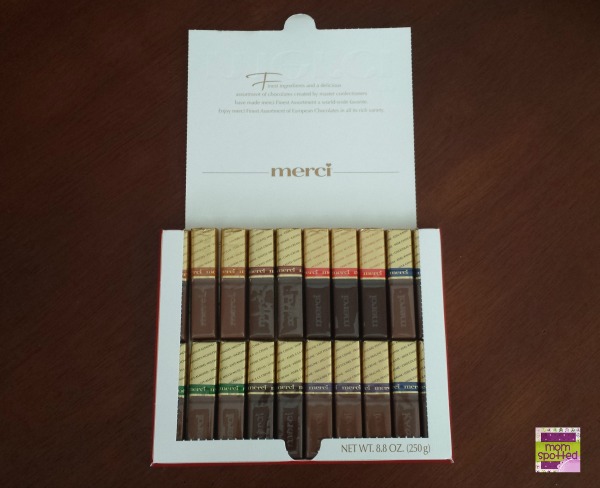 They come in a great gift ready box that I know anyone would really appreciate receiving.  Merci chocolates would make the perfect teacher appreciation, thank you, or a holiday gift.  I found these yummy chocolates at Walmart for $5.48!  Such a reasonable price for such delicious and high quality chocolates.  While I am hiding this lovely little box for myself, I will also be giving one to a friend as a pick me up and I'm thinking about you gift.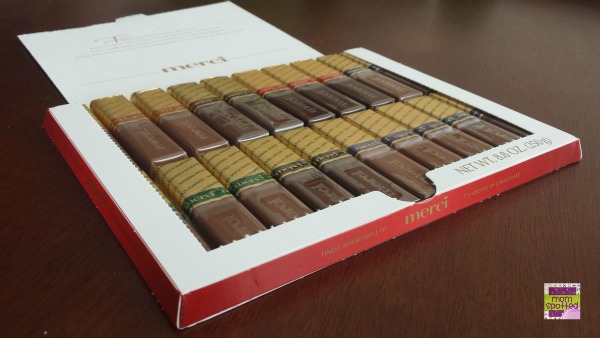 Everyone needs a little chocolate at the end of the day. 🙂