Shelf Safe Milk. All my life I've thought those words shouldn't go together. The idea of leaving milk out of the fridge is gross to me. The idea of buying it off the shelf is just unheard of. Have you tried shelf safe milk before? I recently went looking for it in my local grocery store and was rather surprised at just how many brands and flavors there were! In the end I went with Horizon because I have really been trying to push better choices and organic choices when possible and this was a great way to try two new milks!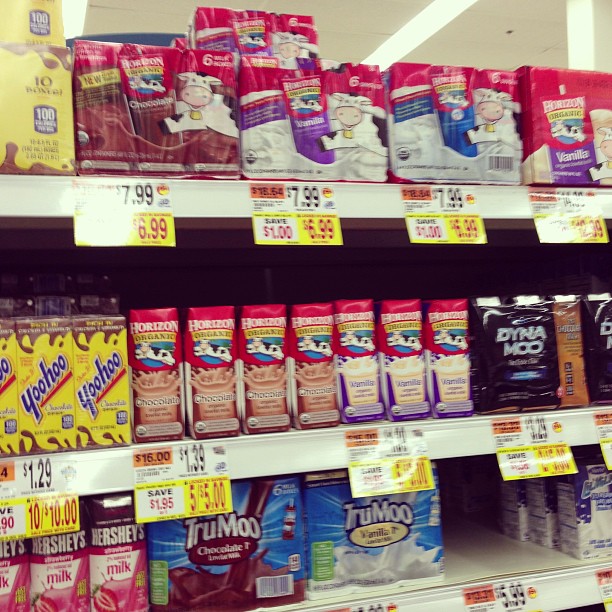 What Is Shelf Safe Milk?
It's the same milk we all know and drink already; it's just packaged and processed differently. It's pasteurized at a much high temperature for a less time and then stored in a special carton we call the Tetra Pak. Together they eliminate bacterias and keep milk and contaminants out.
Grade A fluid milk that requires no refrigeration until the package is opened
Same nutritional profile as refrigerated milk
An easy and nutritious way for moms to provide real milk safely to their children – anytime, anywhere – without the restrictions of refrigeration
Packaging is 70% paper; aluminum foil is used to keep out oxygen and prevent spoiling; thin layer of plastic is BPA-free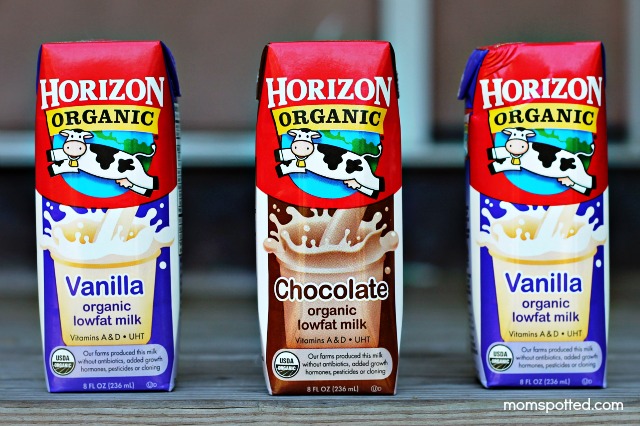 As you know I keep a stockpile in my basement of emergency items and a stash of safe foods. Another thing I didn't know about was how long shelf safe milk was good for! See that exp. date of 5/2014? Milk that is shelf stable typically lasts on average 6-9 months! You can bet a case of these will find themselves in my stash now so we know we have more then just water available should we be forced into our basement for a long period of time.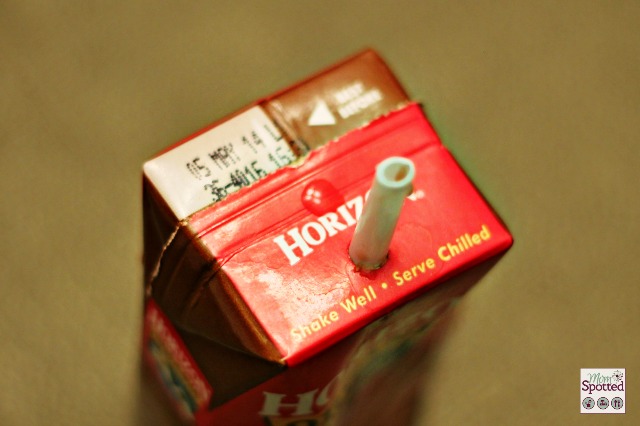 I was eager to try the new milks and sipped them just before handing them over to the ultimate testers. I found the vanilla to be sweeter then regular milk and the chocolate milk pretty similar to regular chocolate milk. Both were huge successes with Sawyer. This was also his first chocolate milk and you can definitely say he's a big fan.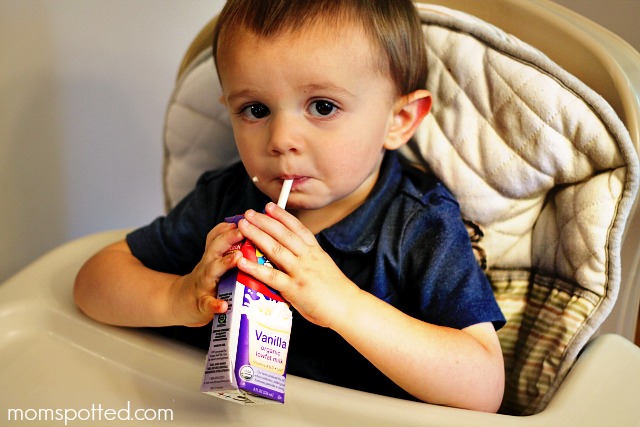 Resources for moms:
Mom Spotted Review Policy: I was provided with the featured item(s) at no cost by the manufacturer and/or its PR agency in order to test the products abilities and give my own personal opinions on it. The opinions I have given are mine and may differ from others but it was not influenced in any manner by monetary means.