I love buying clothing for my boys as I always like them looking their best. It's easy to get caught up in the world of cute children's clothing but it can get expensive. I love when great clothing is not just fashionable but affordable too. The Children's Place is definitely that brand that allows you to make sure your kids always look their best and be affordable and durable at the same time.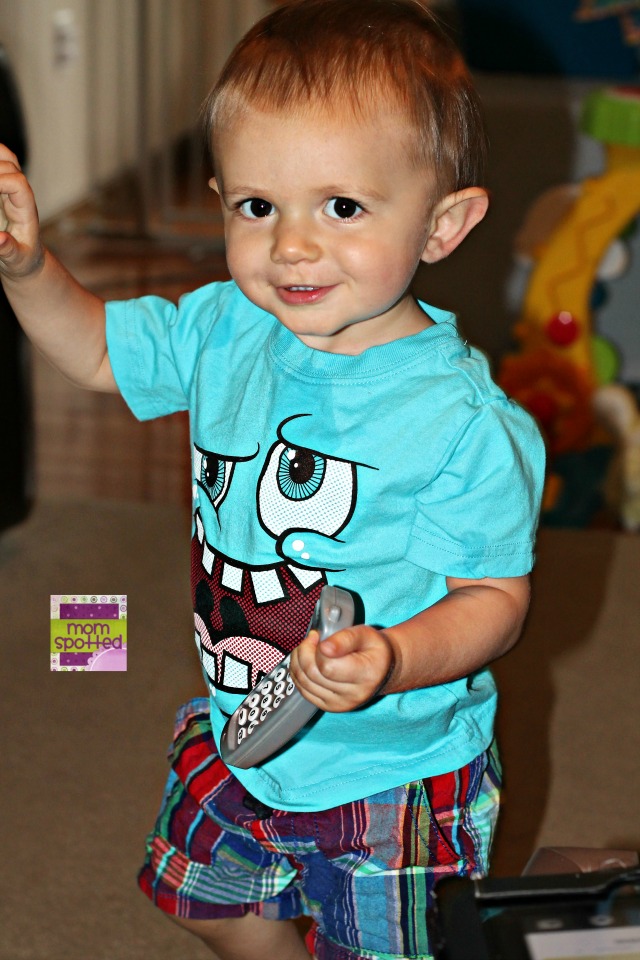 All three of my boys have worn The Children's Place and when Johnny outgrew it we were sad as I loved all the coordinating I could do between all three of them. As you can see I can get Sawyer & Gavin outfits that coordinate and look great! These Monster Graphic Tees were great additions to their wardrobes and added the bit of personality to my own silly monsters. This is actually Gavin's current favorite outfit and we celebrated the big SEVEN in The Children's Place clothing!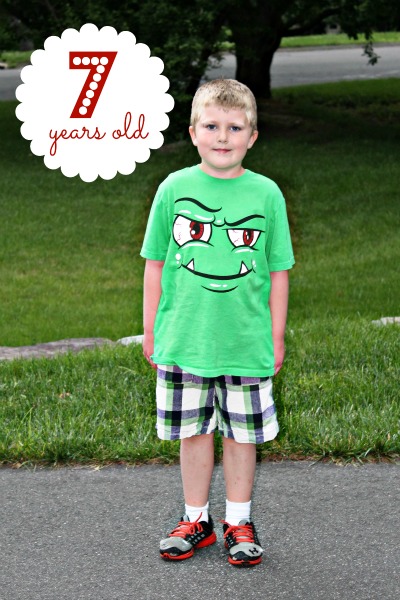 Gavin is super picky about what clothing makes the cut. We've reached this stage where everything has to be tagless and even then only certain items pass the "comfort" test for him so I get frustrated often buying him nice clothing just to watch it never get worn. Lucky for me The Children's Place clothing pieces ALWAYS make the cut!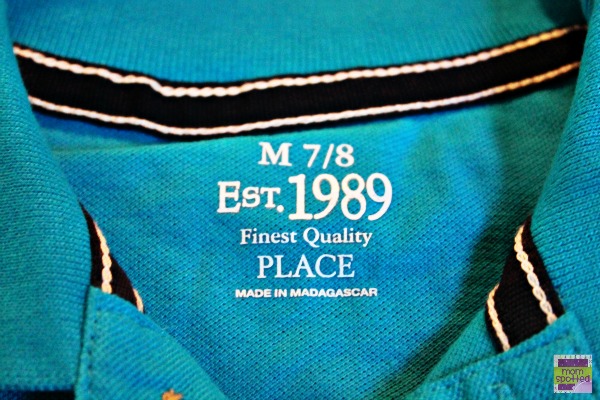 They are the only clothing brand I can buy online with confidence too when it comes to Gavin. Speaking of online do you get their emails? If you do you'll know when all their great sales are! I often find great deal and combine them with coupons they share and get phenomenal deals! Just the other day when I went to pull this post together I hit up their $4.99 sale combined with a 20% off coupon and free shipping! I snagged some great items for great prices! I always scope the sales items and get big sizes too for Sawyer which is why you see so many different sizes. Their stretchie jammies are one of my favorites for Sawyer too! I can't wait until their fleece ones are out!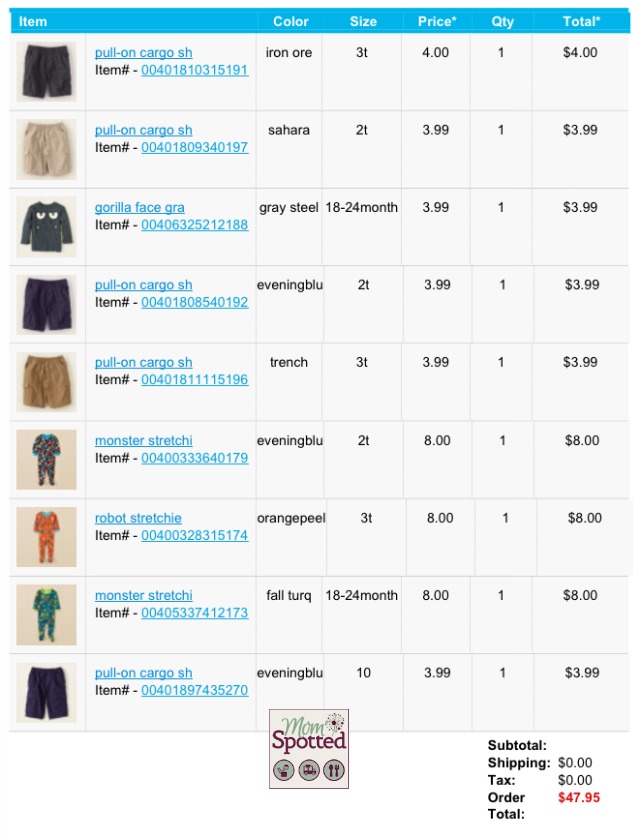 Even better is that right now they are doing their Place Cash where you earn $20 in Place Cash for every $40 you spend. For more details on Place Cash click the link.

Right now one (1) Mom Spotted readers has the opportunity to win a Tiny Love On the Go My Nature Pals Stroll Toy Bar. To enter use the Rafflecopter form below. You can also head over to Must Have Mom and enter her $50 Children's Place gift card giveaway giving you double the chances to win! Good Luck!
Contest ends 9.2.13 at 11:59pm. For Official Giveaway Rules click here.