Sweet Baby loves to play games on anything touch screen.  Thanks to the VTech InnoTab 2S I think I finally can have my phone back!  It's perfect for her to play while on the go and we've really liked using it for long car trips to keep her occupied!  We use the video feature and even the camera feature to pass the time.  There's so much to the InnoTab 2S from games,  mp3 music player, e-reader, art studio, microphone, 180 degree rotating camera, and much more!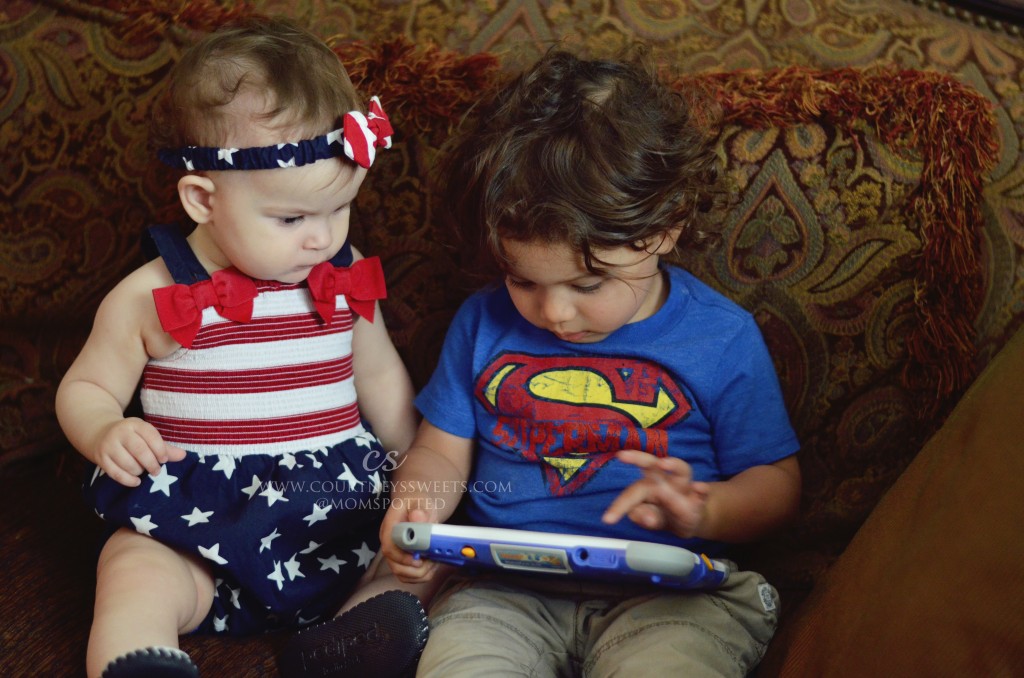 Beat Summer Brain drain when children leave the classroom and keep the knowledge flowing with games that challenge!  According to John Hopkins University's research children are not regularly exercising their brains.  During the summer they lose some of the skills they've learned.  For ages 3-9 the InnoTab 2S Wi-Fi Learning App Tablet is one of the first children's learning based tablets that have Wi-Fi.  It opens up a wide variety of age appropriate content through downloads to software cartridges.  It even grows with your child!
My favorite thing is that you can either use the cartridges (great for sharing and swapping) or use VTech's comprehensive app store (the Learning Lodge) and add them directly to your tablet!   You can find more than 350 education games, e-books, music, videos all specifically designed for your children's age.  From math, social studies, creativity, science, and much much more!  I just know my daughter will love that she can play Dora and I'll love that she can learn in the process!  My nephew would love Teenage Mutant Ninja Turtles – SO MANY options!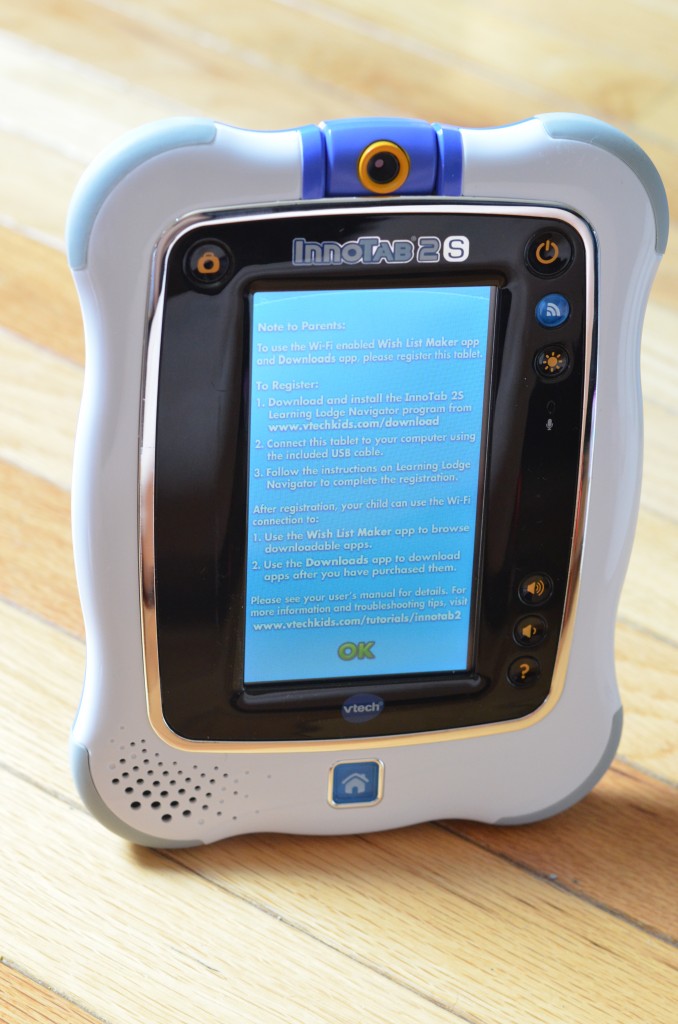 Another fun feature is parents can track children's progress through the Learning Lodge Progress Log!  This tablet isn't just another fun gadget – it's packed with games that actually encourage your child to learn.  VTech is a huge favorite in this house and this is now Sweet Baby's go to toy!  We just may have to get her cousin one.. haha 🙂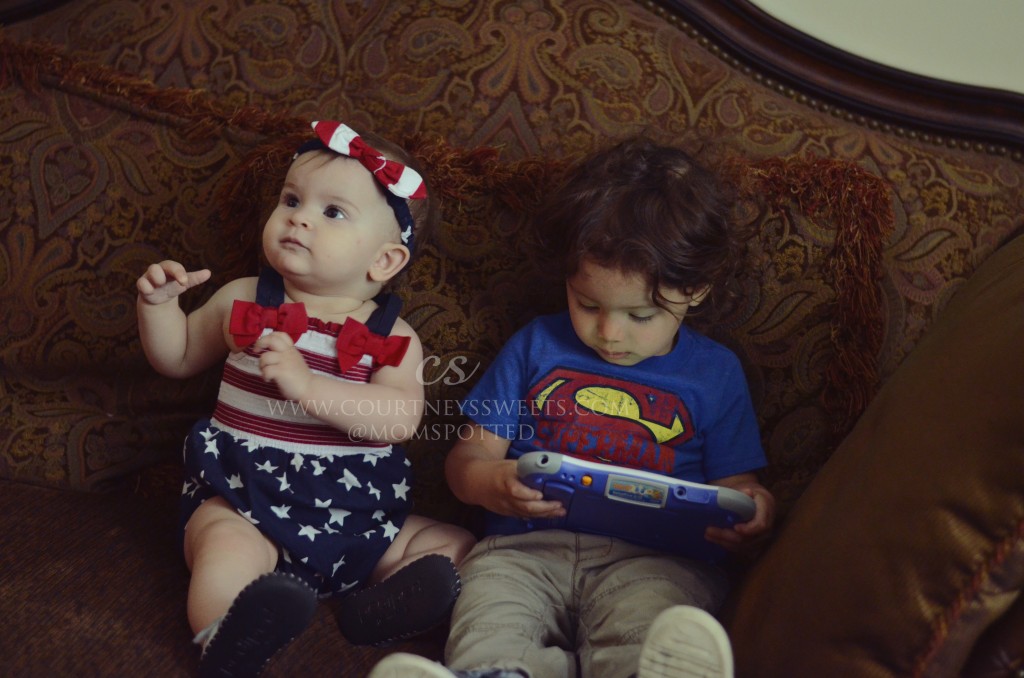 Be sure to check out VTech on Twitter and Facebook!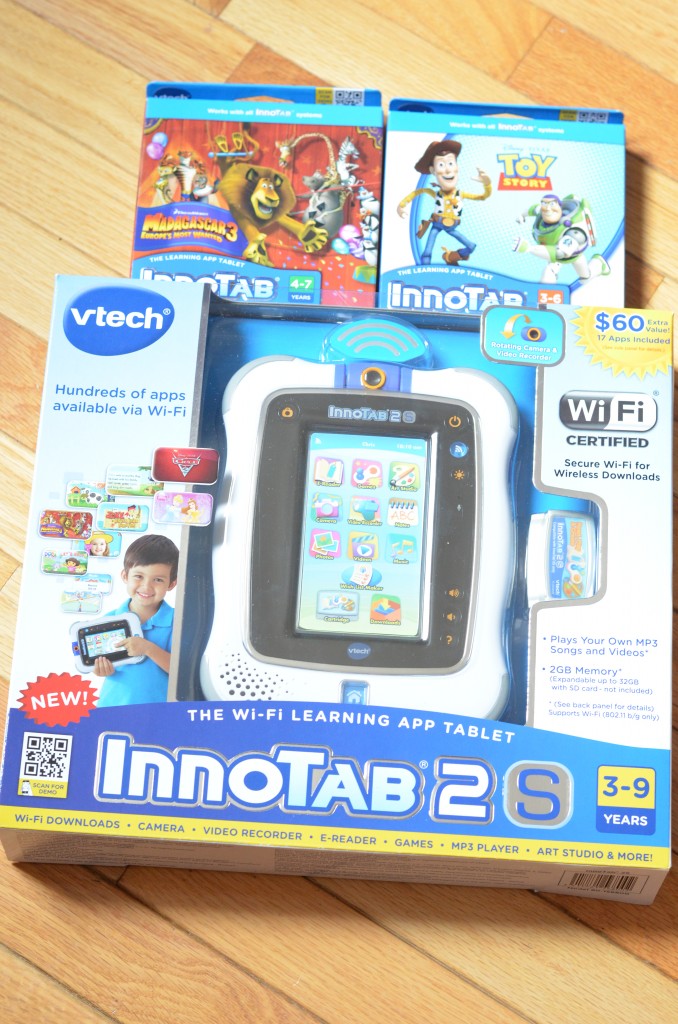 Right now one (1) Mom Spotted readers has the opportunity to win a VTech InnoTab 2S Wi-Fi Learning App Tablet. To enter use the Rafflecopter form below.
Contest ends 6.23.13 at 11:59pm. For Official Giveaway Rules click here. Affiliate links used.
The VTech product, information, and additional gift pack have been provided by VTech.