Have you ever visited New England? It's beautiful here. While many don't realize it, we have some amazing companies based here. Being a New Englander myself I love supporting these companies and sharing these companies with all of you. The two companies I want to share with you are Zutano & Vermont Creamery tucked away in the mountains of Vermont.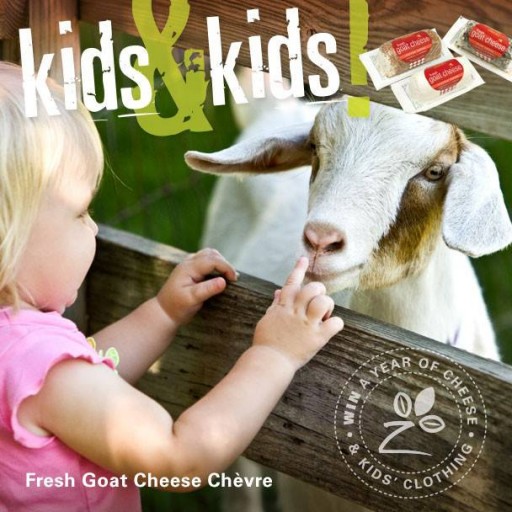 If you were to search my blog for Zutano you'd find a lot of posts. You'd also find a lot of photos on my social networking pages like Facebook and Instagram. I fell in love with this clothing company and have been dressing Sawyer in it from the start.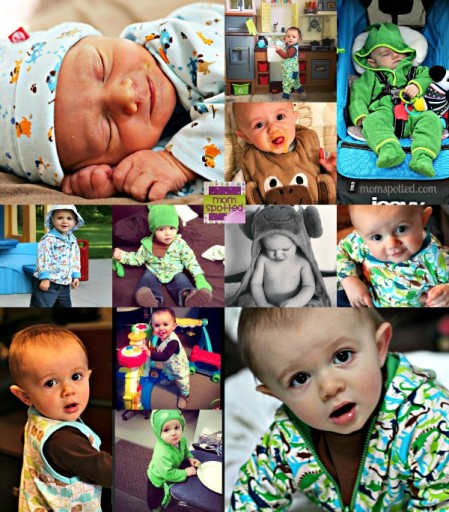 As you can see we love their clothing. It is so well made that no matter how many times he wears the pieces they never start looking worn. It's clothing like Zutano's that I wish I was having another child to pass them onto because they always look brand new still. Their colors never fade and their materials are thick and don't wash out or stretch out in anyway. I do feel like they fit size (Sawyer currently wears 12m clothing but fits Zutano 18m at this time) but they are flawless otherwise. I cant even begin to tell you what product is my favorite because I really do love them all. Their booties are the only shoes that would stay on his feet all winter long and their reversible sweatshirts are thick and great for cool evenings or brisk days. I could go on and on but I think you get it. We love Zutano! One of these days I'm dying to take the drive up and check out the home store!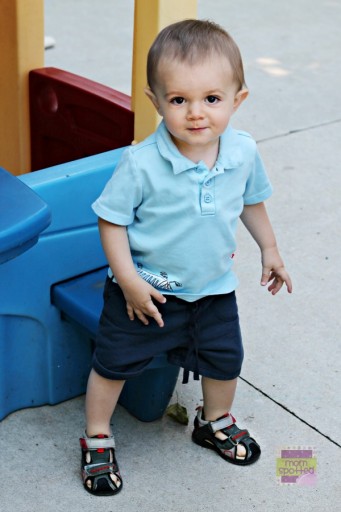 Our latest outfit was all set around Scruffy Baby Polo Shirt. The moment I saw it I knew I wanted it for Sawyer and immediately started thinking about all the possible pieces to pair with it! In the end I picked the Dog Walk Baby Sun Hat, Dog Walk Reversible Toddler Hoodie, and Navy Terry Shorts.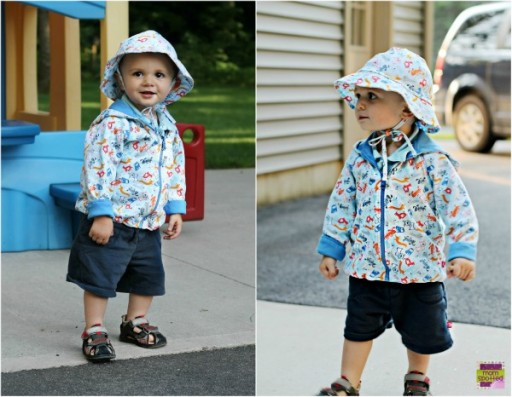 Adorable, right? I just adore him in the polo and shorts but the sunhat and sweatshirt will all be perfect grab alongs for the diaper bag for any summer day. See, our weekends become jam packed and we bounce from event to event or we're some place for the entire day but need to have clothing that goes with the weather! The hat will keep his beautiful face safe from the sun and the sweatshirt is the perfect one for the ride home under his life jacket on the boat. We even got the Dog Walk Baby Bib so he will even be fashionable while eating.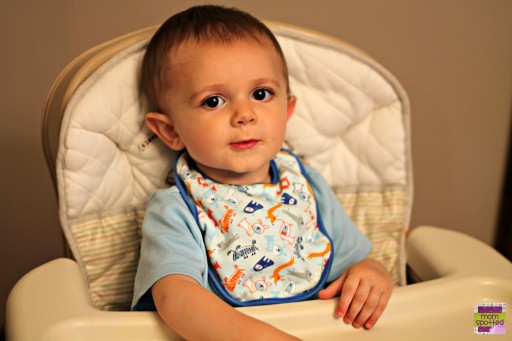 So, when they asked if I wanted to try out another amazing company from Vermont how could I say no. At first the idea of Goat Cheese did not sound good. I'm not a huge fancy cheese lover and it sounded weird. My husband on the other hand loves cheese. He tries all different kinds and just loves them. When Vermont Creamery Goat Cheeses arrived I stuck them in the fridge immediately and then when hubby came home showed him and he immediately ripped into them. He even got me to try them and let me tell you they are delicious! The Creamy Roasted Red Pepper was by far my favorite. I need to find out who around me sells it because it will definitely be a purchase again in the future.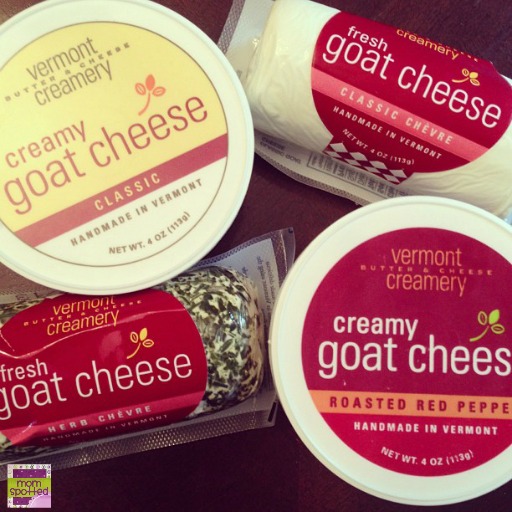 How would winning a years supply of Goat Cheeses and Clothing from Zutano sound? Well, if you enter their 'Name the Goat' Coloring Contest for a chance! Click the picture to get the coloring page but visit THIS PAGE for more information on how to enter.
Right now one (1) Mom Spotted reader has the opportunity to win a $75 Gift Card to Zutano and a sampling of Goat Cheeses from Vermont Creamery! To enter use the Rafflecopter form below.
Be sure to head over to Must Have Mom and enter her Zutano giveaway too!
Contest ends 7.8.13 at 11:59pm. For Official Giveaway Rules click here.