Sawyer has a lot of toys. There is no denying it. When I went on the hunt for the perfect toy for him. I wanted a quality toy that would last several years and also provide multiple uses. When looking around I landed on Magic Cabin off the recommendation from a friend. I can't believe I hadn't thought of it before considering we've worked together before and always been happy with their service and their products.

When looking over all their products I stumbled upon the Wooden Magnetic Toolbox Trolley Set with Tools and Building Supplies. The moment I saw it I knew Sawyer would love it.
Little carpenters-in-training can keep the tools of their trade close at hand with this clever wooden pushcart. Magnetic forces hold the hammer, screwdriver and wrench securely in place on the front, while an assortment of building supplies (wood, nuts, bolts, washers and kid-safe nails) can be kept on top for easy access during playtime, or stored away in the bottom of the trolley. Magnets are embedded in the wood for extra safety.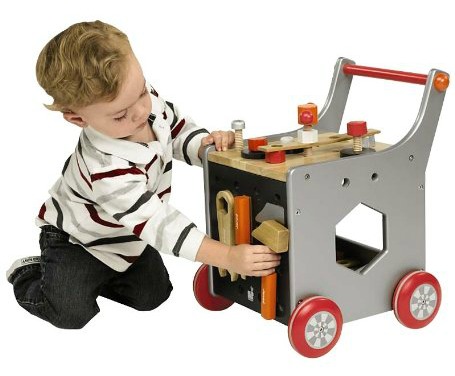 When it first came in we didn't realize we had to put it together. It didn't state anywhere on the site that assembly was required and while Johnny is really handy he found this pretty difficult to put together. Once you get passed that though this toy is amazing. Sawyer was attracted to it instantly.
•Perfect for little carpenters-in-training
•Magnetic forces hold 4 tools securely in place
•Comes with nuts, bolts, washers and more
•Magnets are safely embedded in the wood.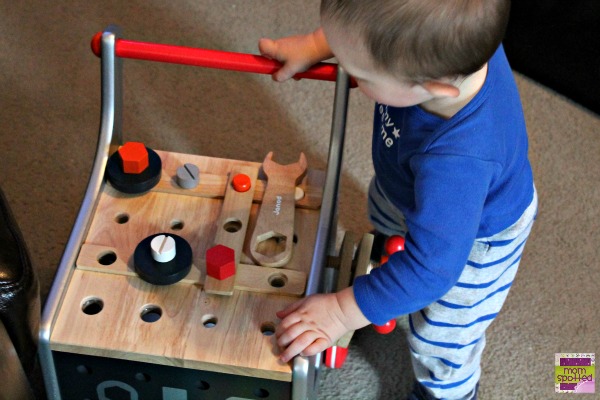 The top has a fun activity area with different pieces that can be built and changed around. Sawyer loves these pieces and is constantly changing them all around. The top of this table has been banged hard by almost every toy he has and it takes it without damaging it. I love the quality of wooden toys!!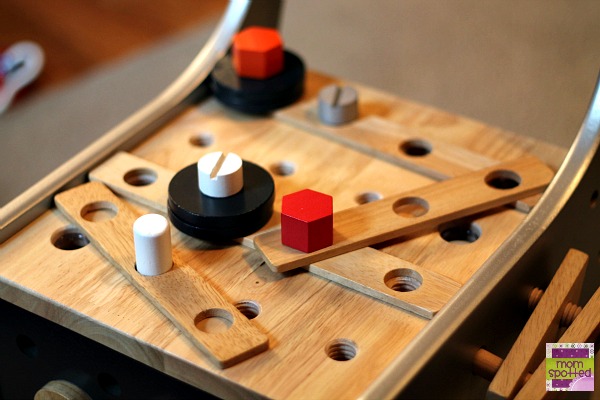 The front has a magnetic tool holder. He just has to set them against it and they stick. He thinks thats pretty cool. The hammer was the only tool in this set that needs improvement. It broke almost immediately. We're sad it had to go.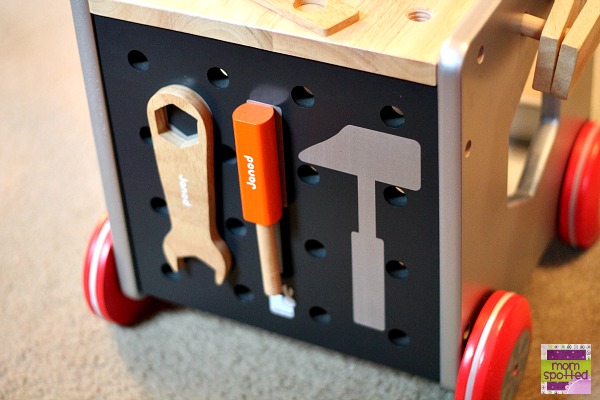 There is also a little vice on the side. Sawyer just loves figuring out how to stick stuff in it and spin!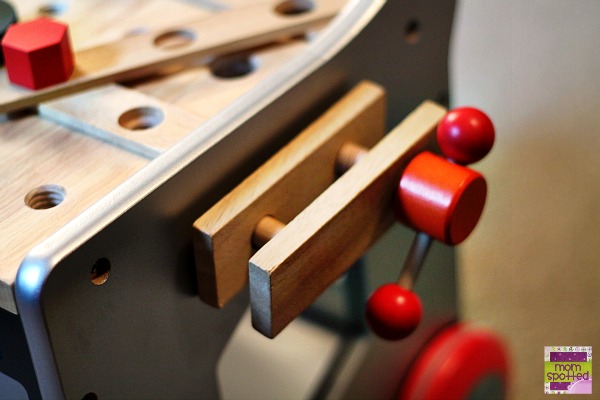 Here is the view from behind when he walks. He LOVES walking with this toy.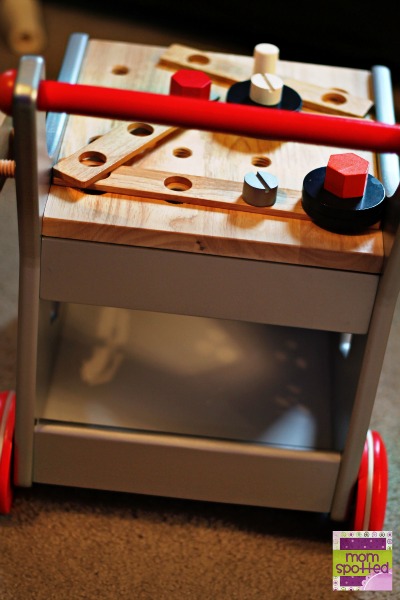 And PLAY with this toy! If you follow on Instagram you've seen many photos of him playing with it!!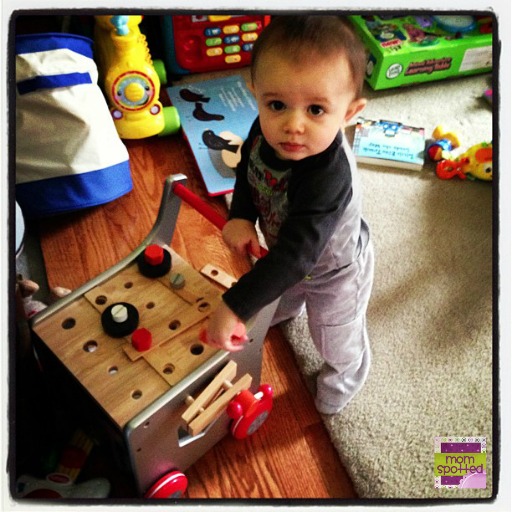 How precious is he?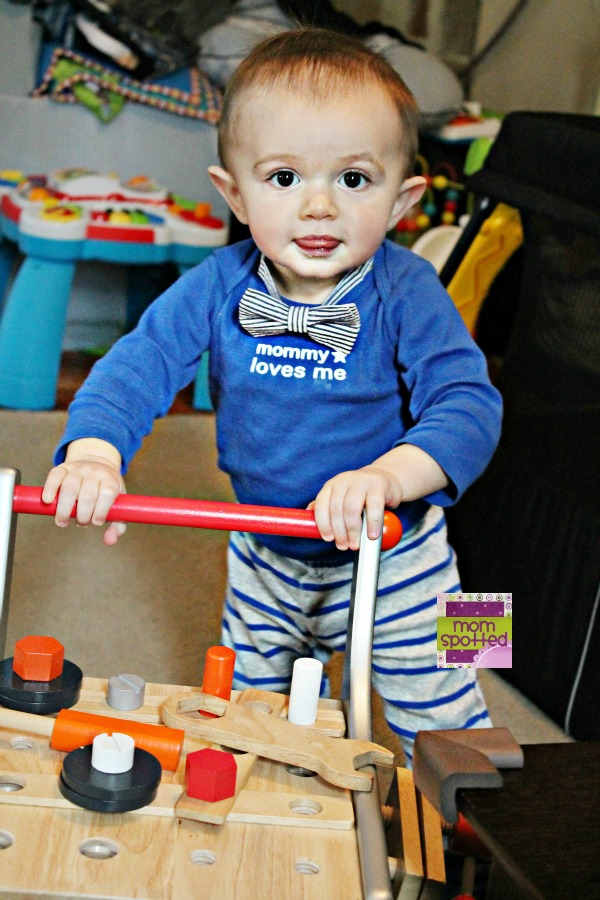 You can purchase the Wooden Magnetic Toolbox Trolley Set with Tools and Building Supplies from Magic Cabin for $79.99 which is a great price for a wooden toy this well made. I've easily spent twice this on similar toys.
Remember this cute video of him? I was so excited to finally see him walking! He had refused to "walk" with any other toy or with our help so this was a big deal to us!
Right now one (1) Mom Spotted readers has the opportunity to win a $50 Gift Card to magic Cabin. Enter the Rafflecopter for below. Then head on over to MommyMandy and enter her Magic Cabin giveaway!
Contest ends 5.2.13 at 11:59pm. For Official Giveaway Rules click here.